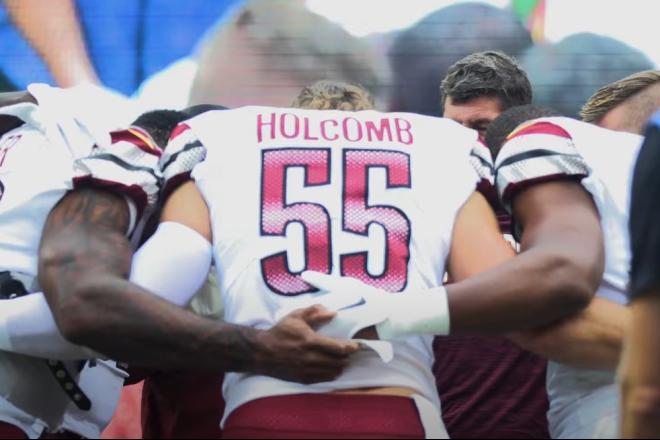 R.C. Fischer
FFM
11 March 2023
Other Positions: QB | RB | WR | TE | OT | OG/C | DT | Edge | ILB | CB | Safety
We're looking at free agency ahead of the official FA start period (March 13th, kinda officially…but things are happening all week+ prior), going position by position to discuss some of the big names, tour top ranked guys, as well as the sleepers and frauds of the group…and we'll make some throwaway/dart throw predictions on landing spots.
Today's position group: Linebackers (ILB)
The consensus top three ILBs available…
1) Lavonte David, TB
2) Tremaine Edmunds, BUF
3) David Long, TEN
There is a ton of ILB talent out there in free agency…veteran instant help or younger, longer-term entrenched starter options and plenty of overlooked younger options that teams could rebuild their interior linebacking group with on the cheap. A very deep pool this season…and TB veteran Lavonte David may be the best of them, but he's going to 34 years old this season…he's approaching the danger zone in his career.
FFM's top three OTs available…
1) Cole Holcomb, WSH
One of my favorite ILBs in the NFL…a guy we had as a top tier LB prospect coming out of UNC, and he broke out fully in the 2021 season, but his 2022 season was marred by injury. As usual, he's flying right below the radar in 2023 free agency. He got hurt in 2022 and missed most of the season, so he's going to be undervalued.
Washington wants to keep him, but he may be wanting to leave, and there may be a smart personnel team on his trail waiting to bring him in.
PREDICTION: The Washington staff so loves him that they may make him a solid deal he cannot refuse, but if they play around with him -- he could be off to Carolina and be their new Luke Kuechly-lite hope.
2) Tremaine Edmunds, BUF
Struggled a bit early in his career but is coming on now. He has an argument that he's the best free agent ILB of 2023. The Bills would like to retain him, but they're strapped for CAP/cash as it is. He's going to be on the move.
PREDICTION: This is where the NYG's staff linkage to the Bills comes into play and the Giants land Edmunds to secure one of their big issues.
3) David Long, TEN
Been underutilized in Tennessee for years, and he finally got a chance to really deliver in 2022…and he did. He's likely to bail on staying with the Titans if they don't pony up a nice deal.
PREDICTION: I have a funny feeling he's going to wind up with the Steelers.  
The fraud OT of free agency 2023: Kyzir White, PHI
I didn't understand why LAC/Anthony Lynn pushed him for years. Philly then got burned by him last season…for what they paid. He'll find a spot but at a league minimum…with a team that struck out on all their other attempts to land ILB help.
The best value OT in free agency 2023: Drue Tranquill, LAC
He looked really good at times last season. I mean, he was good every game he played…but there were times he looked terrific. He's an all-around LB…great in coverage, hard hitting tackler in the run game, and he can rush the passer.
PREDICTION: LAC is going to be able to open up CAP space ahead of free agency and I think they'll re-sign him.  
The deep sleeper OT free agency 2023: Quincy Williams, NYJ
I am a big QW fan. I think he's a great, intimidating middle linebacker with athleticism and drive. The PFF type sites grade him poorly in the run game, but I never see it -- I only see the Jets have issues against the run when Williams was not in/available.  
PREDICTION: The Jets should be the leaders for his services, but they aren't flushed with CAP space to do much. However, QW may take a discount to stay with NYJ and continue to play with his brother (Quinnen). The Jets have to be the favorites here, but my long-shot matchmaking is QW being signed as a 'Dan Campbell guy', a hard hitter for the Lions.