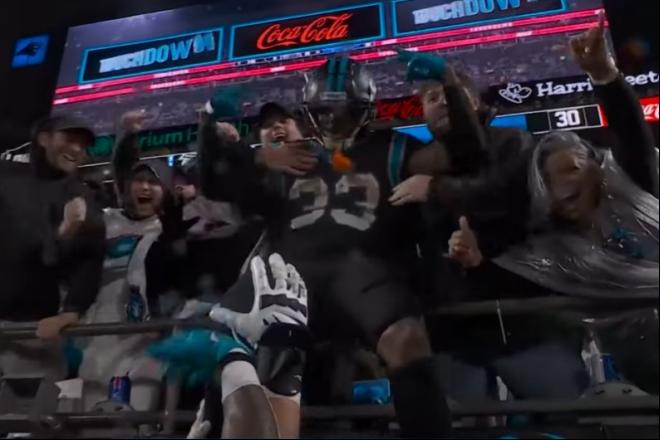 R.C. Fischer
FFM
06 March 2023
Other Positions: QB | RB | WR | TE | OT | OG/C | DT | Edge | ILB | CB | Safety
We're looking at free agency ahead of the official FA start period (March 13th, kinda officially…but things are happening all week+ prior), going position by position to discuss some of the big names, tour top ranked guys, as well as the sleepers and frauds of the group…and we'll make some throwaway/dart throw predictions on landing spots.
Today's position group: Running Back
The consensus top three RBs available…
1) Saquon Barkley, NYG
2) Josh Jacobs, LV
3) Miles Sanders, PHI or Tony Pollard, DAL
Everyone agrees on #1-2 in any order…the #3 is up for debate. It's strange, but 'so NFL' that the Eagles main RB for the last 4 years is considered on par with Dallas's long-time backup. More on this in a moment.
The running back free agent pool is deep as usual, and getting deeper as the years click by due to the talent flood from the CFB ranks. Teams that spend big on a franchise RB from this free agent class are desperate/poorly run…25+ teams are in the running to do so.
FFM's top three RBs available…
1) Saquon Barkley, NYG
He has to be #1 ranked…even though he was a ghost for two years prior to 2022 and magically had a big year (2022) going into his contract year. Barkley has the name value and recent production and age to sit at the #1 spot.
PREDICTION: The Giants can't let him go…they'll find a way to sign him -- but I believe Saquon would prefer to leave, so NYG will have to pay up. If NYG can't afford it…Chicago is loaded with money, ready to pounce.  
2) Josh Jacobs, LV
Another RB who 'magically' had a big, healthy year when it was going into his contract year. He's not worth big bucks (because no average or good RB is)…which is why the new LV regime denied his 5th-year option when they came in last year.
Saquon comes with some gravitas…a name fans can get excited about…jerseys will sell. Jacobs isn't really much better than free agent RBs #2-through-5-6-7 in free agency 2023 and the fans will shrug their shoulders when he's signed. I'm not saying he's bad or anything…just that he's not worth whatever some team is about to pay him.
PREDICTION: I think he's going to sit out in free agency for a while as he'll be asking for too much after his 2022 campaign. Most NFL teams with CAP space already have their RB. If Saquon re-signs with NYG, Chicago might make this move as their backup plan. The Eagles are a sleeper spot on a shorter-term deal as well…if the market isn't there for him. Eventually, probably, Jacobs signs a deal to go back with the Raiders.
3) Tony Pollard, DAL
I have Pollard and D'Onta Foreman battling my personal belief #3 spot for us here. I went with Pollard because he's younger (but only by a year, shockingly) and Pollard is more multi-dimensional then Foreman.
PREDICTION: If the price isn't too high, and if LV lands Aaron Rodgers…Tony Pollard could become LV's Aaron Jones+. Arizona is a player here too. However, Dallas has said they will franchise tag him…and he'll have no option but sign it.
The fraud RB of free agency 2023: Miles Sanders, PHI
Sanders is about to find out what the Philly fans have known for years, but that the fawning national media has refused to believe it/they love Sanders…they're gonna find out the NFL doesn't see him as a real lead back, and he's going to take a much lower deal than expected and be brought in to work with a duo/trio backfield.
Sanders has to hope that some organization with a lot of CAP space, but is in a geography where free agents do not want to sign, panics and overpays for Sanders -- I'm looking at you Chicago.
The best value player in free agency 2023: D'Onta Foreman, CAR
Foreman carried the Titans to the #1 seed in the 2nd-half of 2021 season, after Derrick Henry was lost to injury. Foreman almost carried the Panthers to a division title in the 2022 season…except their (interim) head coach was always going to fail/fall short on reaching the pinnacle. The guy (D'Onta) is as good/better than Josh Jacobs, but because NFL player scouting/perception is emotional (he went to ALABAMA!!!) and not scientific/savvy…so, no one cares about Foreman.
Some savvy team will steal Foreman in free agency, not to be a starter…but a backup or RBBC guy. I would love it if Cincy dumped Joe Mixon and signed Foreman to pair with re-signed Samaje Perine…it would be brilliant money management with no fall-off in RB output -- actually, probably an improvement.
The runner-up value RB is…Jerick McKinnon. He will probably sign with KC and that will keep Isiah Pacheco's value suppressed a little for FF in 2023.
PREDICTION: Foreman signs with Detroit or Cincinnati, where he'll be better than their 2022 starters.
The deep sleeper player in free agency 2023: Rashaad Penny, SEA
IF…IF…IF he stays healthy, he's a legit lead back in the NFL…and he will come on a one-year, cheap deal rehabbing off his latest injury. Some savvy contender can put low dollars into this and see if they land a nice asset to backstop their plan A.
PREDICTION: Tennessee could look to make this emergency plan investment. The Chargers could try and make him 'the heavy' with Ekeler for 2023. Mike McDaniel saw him a lot in the NFC West back in the day…he might make the pitch to come to Florida.  
Other, more deep sleepers: Ty Johnson, NYJ is a very good backup/3rd-down back…he'll go wherever he gets the most money because he'll be cheap for whomever wants him. Justice Hill showed a spark with Baltimore this year…he probably goes back to Baltimore, cheaply.