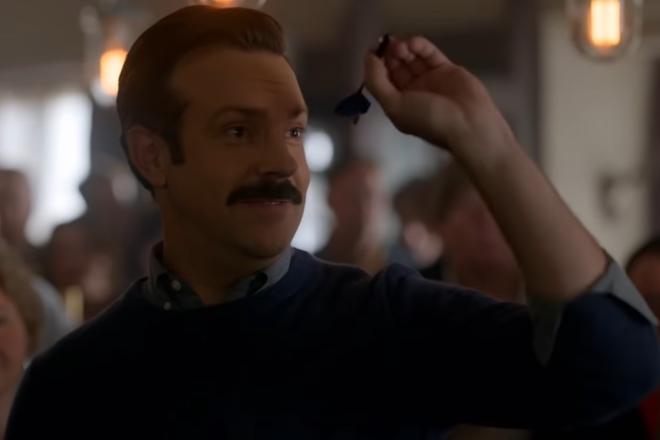 R.C. Fischer
FFM
02 March 2023
Other Positions: QB | RB | WR | TE | OT | OG/C | DT | Edge | ILB | CB | Safety
We'll look at the free agent QB situation a little differently than the other positions, because it's such a high-profile position AND we all have some idea/opinions on what teams need a QB, and those that don't, to fill the 32 available jobs in the NFL.
I wish I had a better crystal ball on the QB free agent predicting game, and occasionally I get inside info, but mostly I'm matchmaking from my experience/what I think -- and the moment that one of my QB matches to a specific team goes wrong…then the whole chain of predictions are broken. It's like filling out a March Madness bracket with these QBs.
All the other positions, my reports are more to focus on the depth (or not) of talent out there at each position…which lets me know how to value certain positions groups for the NFL Draft, among other things. I'm also trying to identify the key free agents and super sleepers/values and frauds, so after free agency we can assess who really did the best -- and it will matter when looking at handicapping the teams for over/under win total betting ahead and offensive line grades for FF RBs and QBs for the upcoming  season. But the QB report is more just dart throwing fun!
Before we can assess the total picture of QB assets available. We first have to gauge the QB marketplace as best we can. So, we'll start there…
In my opinion, there are eight teams that are looking for a new QB…two of those eight teams, I believe, could miss out and settle to stay with their current young QB.
The eight teams that I believe want (or need) a new QB are…
NYJ, IND, LV, HOU (AFC)
TB, CAR, NO, ATL (NFC)…so the entire NFC South wants new QBs, and the rest of the NFC is 'good', I guess. Weird.
Of those 8 teams, HOU (Davis Mills) and ATL (Desmond Ridder) might NOT take a super-aggressive approach (or be rebuffed) and just stick with their young, under fire QBs.
Before we focus in more on those eight teams in want/need and try and find them their QB, let's address the four other teams that might undergo a QB change, but doing so would then mean they lost/traded their current QB, so if any of these four teams make a change they could/will jump on the list of eight-in-need then with one of the original list of eight teams receiving their QB and coming off the list. I think I'm making this too confusing…it makes sense in my head. Again, it's like how seriously I take filling out any March Madness brackets despite watching zero minutes of college hoops in a year anymore.
The four teams that could trade/lose QBs to one of the eight teams in need are: SEA, NYG, BAL, GB.
I think Seattle will re-sign Geno Smith, for sure.
I think the Giants are handcuffed to Daniel Jones and will click the cuffs onto themselves by giving DJ a nice contract (a mistake) or via franchise tag for 2023.
I think the Ravens might buckle in negotiations and sign or tag Lamar Jackson, but if they do not…he heads to one of those 8 teams in need/want, and that new team will go off the list if 8, while BAL replaces them.
Green Bay is a whole different animal. I believe Aaron Rodgers is done in Green Bay (but not fully confident of that), and if/when Rodgers goes -- the Packers will go with Jordan Love.
There are five teams that have curveball situations at QB, but I believe all five will stick with their in-house solutions…those 5 being: WSH, SF, ARI, TEN, and CHI.
I believe Washington will run 2023 with Sam Howell…and re-sign Taylor Heinicke (or equivalent) to back him up.
I believe SF will roll with Brock Purdy, if he can go (but he's not expected to be ready until September) …or Trey Lance starts, if Purdy cannot go.
I think Tennessee will stick with Ryan Tannehill and keep developing Malik Willis.
I believe ARI will sign a backup/placeholder QB to bridge them to whenever Kyler is ready. I think free agent Jacoby Brissett will be their stopgap.
I think there's a 50-50 chance Chicago drafts a QB and trades Justin Fields…but let's just assume they stick by Fields, because not doing so might be 'too radical' for an NFL GM. But Arizona did it with Josh Rosen…but he sucked right away, so it was easier to do.
None of these five situations (above) needs/wants a top free agent QB as a solution.
So, we have those eight teams chasing for new QBs (NYJ, IND, LV, HOU, TB, CAR, NO, ATL)…and that's a healthy amount of teams in need. How many legit(ish) QBs are available for these eight teams? First, we need to identify how many options will be drafted to start the list of options.
There are three QBs who will be drafted to start in the NFL right away -- Stroud-Levis-Young. Anthony Richardson may be the 4th rookie insta-starter who is forced to fill an empty chair in the musical chairs game. So, if eight teams want a new QB, and for sure three rookie QBs will go onto those 8 teams…it leaves five spots/teams that will need to grab a free agent QB.
But are there five free agent QBs to fill all those spots? No, there is not.
Free agency is really weak with Derek Carr, Jimmy Garoppolo, Carson Wentz and Baker Mayfield as the 'desired' FA options. After them, you get into really-not-desired/backup level options: Darnold-Rush-Minshew, etc.
If there are 4-5 teams that are not going to be able to get to a legit/instant starter rookie QB, and there are only 3-4 (and that's stretching it) FA QBs to be desired -- then 1-2 teams are gonna be in some kind of trouble. Well, really…all teams looking to free agency for answers will be in trouble because the available FA market sucks. Derek Carr? Please.
If the QB market sucks…it places an even GREATER value on the legit QBs available in trade (potentially): Rodgers, Lamar, and maybe Fields.
With that said, let's (for fun) try and predict the QB chess board moves happening in the next month…
TEAMS TAKING THE EASY WAY OUT:
BAL: I'll project the Ravens pay up enough or apply the franchise tag to retain Lamar Jackson because they won't get enough in exchange to try and work out some trade deal…and then if they sold off Lamar, the Ravens are stuck without a QB and are not high up enough in the draft to get one…and free agents don't prefer to go to Baltimore as a new destination, in general. The Ravens are backed into a corner.
So, no change here.
CHI: I'll project they take the easy way out…the chicken way out…and just keep Justin Fields.
NYG: Has the same issue Baltimore does…no one with options wants to play in the northeast. They'd have to dramatically overpay a weak QB in free agency to come over…or just stick with Daniel Jones. I'm not a DJ fan, but they should just stick with Jones for a year and try to draft a sleeper QB prospect this year or just go into the 2024 draft with the desire for their next QB.
SEA: After watching Geno Smith play some near-MVP-like ball, why would they not retain him? They will.
ATL: No QB with options wants to go work in Arthur Smith's offense. So, they either overpay for some disinterested and/or desperate free agent QB, or just stick with developing Desmond Ridder. It won't work well for wins in 2023…because Ridder isn't great, and Art Smith is in his final year before they fire him.
So, one of the eight teams we noted as wanting to change at QB (ATL)…a pure guess/predict they won't, and they'll stick with what they have. So, there's seven QB job openings/desires to be filled by 3-4 rookies and 3-4 notable/weak free agent QBs. So now our job is to match the available QBs to the teams in need.
But…
THE ONE OUTLIER TRADE/MOVE:
GB: I will make a ten-cent prediction that the Packers will move on from Aaron Rodgers, and he'll probably want to move on as well. GB will go with Jordan Love…which they really want to do. So, now add Aaron Rodgers to the mix of available QBs.
The AVAILABLE QB pool to start Week 1:
So, we have…
Aaron Rodgers in trade.
Rookies: Stroud-Levis-Young and maybe Richardson.
Free Agents of note (in order of the way the NFL sees them): Carr-Garoppolo-Mayfield-Wentz
THE TEAMS WE HAVE SHOWING IN NEED/WANT:
NYJ, IND, LV (AFC)
TB, CAR, NO (NFC)
…and maybe HOU (ATL we took off the list)
OK, LET'S PLAY THE GUESSING GAME:
LV: A deal sending Aaron Rodgers to Las Vegas is the easiest call in the history of free agent/trade calls…if Rodgers isn't back with GB. The Jets will be involved, but Rodgers will want to go west not east, and being back with Davante Adams is too perfect.
I just don't know that Rodgers could stomach working with Josh McDaniels…which is why he could stay put and then Las Vegas is in trouble, and for sure they will re-sign Jarrett Stidham either way.
HOU: Is in the perfect spot to draft a franchise QB, and they will: Will Levis or C.J. Stroud (or a mistake with Bryce Young).
NO, CAR, and NYJ: The Saints think they are a contender that's a QB away, and they will fight the Jets and Panthers for Derek Carr. In the end, Carr fits with Frank Reich's mindset way better than defensive coaches like Saleh-Allen.
If Carr goes to Carolina, then the Jets will throw all they got at Jimmy G. and get him…because the Jets feel they are a QB away, and JG has Patriots motivations/revenge on his agenda.
The Saints will be stuck missing out, and they'll try to fall back on Jameis Winston (who is on contract for $11M hit in 2023)…and the Saints will then claim that he was their plan all along…but they'll also add a veteran because they don't fully trust Winston.
Two more spots for the two remaining rookies (Young and Richardson) or Baker Mayfield.
IND: Sells their soul to get to the #1 pick, the Bears drop to #4…and Indy possibly makes the worst (again) a team can make…bypassing Stroud-Levis to take Bryce Young. Maybe they'll take Stroud or Levis…and the Texans take whoever is left at #2.
*SEA: at #5 takes Anthony Richardson to sit behind freshly signed Geno Smith.
I can't find the right fit for Bryce Young…if Indy doesn't move to #1 to take him. Perhaps the Saints trade up to #3 or for Young (or whomever). If the Raiders don't get Aaron Rodgers -- the Raiders may try and shoot up to the top three to get one of the QBs. Arizona is going to get a mint for their #3 pick from somebody.
LEFT OUT IN THE COLD:
TB can't afford anyone legit. If they were savvy, they'd trade Houston for Davis Mills the moment the Texans selected a QB at #2.
Baker Mayfield (stays with Rams or lays out waiting for a QB injury)
Carson Wentz (goes to CAR with Reich, as a backup)
Sam Darnold (could go to the Falcons to compete for the starting job)
Cooper Rush (back to Dallas, or off to LAC)
Gardner Minshew (stays unsigned waiting for a QB injury to make his phone ring)
Taylor Heinicke (back to WSH)
The best bet on this word salad of QB predictions is: not one of them will be right…at most, I'll get 1-2 right…luckily. Over/under on my free agent signings and rookies drafted to predicted teams is like 1.5 correct calls. Enjoy QB free agency 2023!!