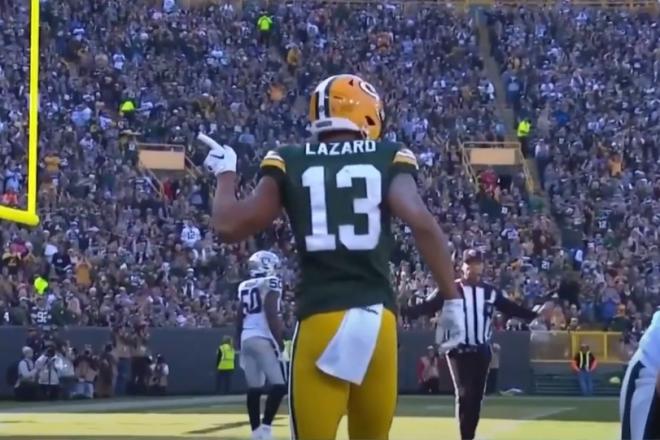 R.C. Fischer
FFM
08 March 2023
Other Positions: QB | RB | WR | TE | OT | OG/C | DT | Edge | ILB | CB | Safety
We're looking at free agency ahead of the official FA start period (March 13th, kinda officially…but things are happening all week+ prior), going position by position to discuss some of the big names, tour top ranked guys, as well as the sleepers and frauds of the group…and we'll make some throwaway/dart throw predictions on landing spots.
Today's position group: Wide Receivers (WR)
The consensus top three WRs available…
1) Odell Beckham, FA
2) Jakobi Meyers, NE
3) JuJu Smith Schuster, KC
It's not a great year for WR help from the free agent ranks. There are several neat, cheap sleeper options…but if you're looking for a stud #1 guy -- it ain't happening from this class. Nothing but frauds or 'solid' at the top…more talent available underneath the hype guys, available at a lower price…and then a ton of WR talent about to flood into the league as rookies as well to take roster spots and starting roles right away.
FFM's top three WRs available…
1) Allen Lazard, GB
I've been a fan for years. He finally got a shot to be a #1 WR in 2022, after Davante was traded…but of course Lazard got hurt right as the season started, got off to a mild start for a week or two and then started playing WR1 ball…but then Christian Watson came in midseason and took a chunk of targets and TDs with him.
Lazard is not a star…he's just a great #2 WR, who has some #1 WR abilities.
PREDICTION: What about this prediction…Aaron Rodgers gets moved to Las Vegas (my prediction in the end), where Lazard re-joins up with Davante AND they sign Allen Lazard as well to roll out the welcome mat?
2) Parris Campbell, IND
There's an injury risk/fear with Parris, I get it…but when healthy, he's a difference maker with his size and speed. Most of the free agents available are somewhere between boring, OK, and lackluster -- at least Parris has some mojo to compete with all the youngsters coming in.
PREDICTION: Baltimore…just seems like a Ravens thing to do -- spend money on WRs and then never use them correctly/get an ROI.  
3) Jakobi Meyers, NE
If a team wants a reliable underneath, improving, but athletically limited WR…here's your guy. For some teams/needs, he's the best option out there at WR.
PREDICTION: All the ex-Patriots chasers will be in on this. Atlanta, Tennessee, Las Vegas, NY Giants, and Houston among others. If the outlook on John Metchie is still sketchy, the Texans may make this move to get a stable WR in-house to go with their rookie QB incoming.
The fraud WR of free agency 2023: Odell Beckham, FA
The media keeps acting like he's the free agent catch of the decade at WR. We had to go through all this in 2021, where he was OK with the Rams…not great, but useful. Then we had all the 'will he, won't he?' for OBJ all last late season…only no one wanted him. Now, it's 2023…OBJ is closing in on 31 years old, hasn't played since 2021 season…is coming off multiple ACLs -- why is this guy the apple of the media's eye? And other players in the league's eyes? Can we just call it a career already?
PREDICTION: A sucker team makes this move…so, welcome to Dallas any time now.
The best value WR in free agency 2023: Mack Hollins, LV
Career highs in all categories last season. Had a couple huge games in 2022 season but had too many 'meh' ones -- because Derek Carr couldn't/wouldn't get him the ball most games. Is a nice, big #2 outside WR plus a great special teams' guy as needed. A team should be able to get him on a cheap, short-term deal.
PREDICTION: Las Vegas/Josh McDaniels gave him his first real break…so, I assume he'll go back there if they want him IF Aaron Rodgers and Allen Lazard are not headed there first. But I could see some savvy team making a play for him if LV low balls him -- perhaps Atlanta makes this move with all their money. Lazard will hope to go where Rodgers is going if he doesn't get a big payday from some team.
The deep sleeper WR free agency 2023: Deonte Harty, NO
I'm a big fan and I think Deonte Harris brings an element of discount Tyreek Hill to a team. He would always start popping with the Saints, and then injury or a new coach would set him back. I think he was one of the most hidden gem weapon players in the league…just waiting to be used as such. A great speedster BUT also a great route running technician.
PREDICTION: I'm going to assume he goes to Denver to reunite with Sean Payton…right?