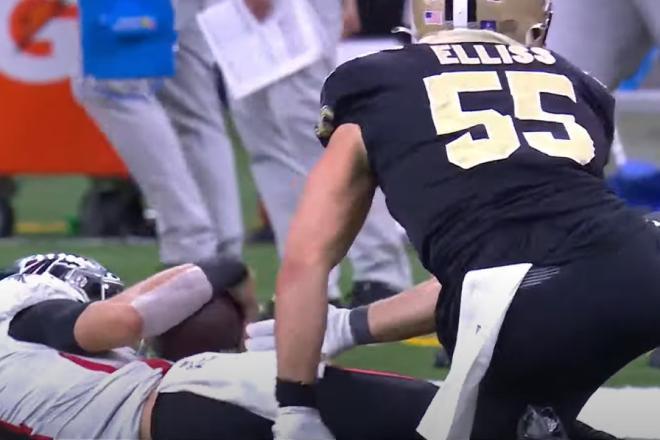 R.C. Fischer
FFM
09 March 2023
Other Positions: QB | RB | WR | TE | OT | OG/C | DT | Edge | ILB | CB | Safety
We're looking at free agency ahead of the official FA start period (March 13th, kinda officially…but things are happening all week+ prior), going position by position to discuss some of the big names, tour top ranked guys, as well as the sleepers and frauds of the group…and we'll make some throwaway/dart throw predictions on landing spots.
Today's position group: EDGE Pass Rushers (DE/OLB)
The consensus top three EDGE available…
1) Frank Clark, KC
2) Jadeveon Clowney, CLE
3) Marcus Davenport, NO
There are some EDGE rushers to try and pick over from the bargain bin here, but there's not that 'wow' EDGE that everyone has to chase/will get a monster deal…or, at least, shouldn't get a monster deal. The recognizable names are aging. The younger, recognizable names all have concerns (thus they hit free agency).
FFM's top three EDGE available…
1a) Zach Allen, ARI
In the past three seasons, Allen has increased his QB hit count from 2020-21-22 from 6 to 14 to 20 QB hits in 2022. He's 25.5 years old and is 6'4"/281. He's got size, he's young, he's not that athletic but he's effective getting to the QB. For a team working a 3-4 scheme, he's a nice FA option off the edge.
PREDICTION: Follows former Arizona D-C Vance Joseph to Denver.  
1b) Marcus Davenport, NO
Massively disappointing 2022 (0.5 sacks) after a breakout 2021 (9.5 sacks). He's flashed some 4-3 DE greatness at times but has been nicked up a lot and thus had reduced numbers.
PREDICTION: He may find a bad market for his services due to the 2022 down year. I have a funny feeling this is the type of guy KC grabs at a discount for a 1-year 'prove it' deal and rehabs his career, and then he's gone in 2024 to free agency with a better market value.
3) Justin Houston, BAL
The guy never ages. At 33+ years old in 2022, he racked up 9.5 sacks in 14 games with 17 QB hits on the season. Assume he has another year in him, at least.
PREDICTION: Waits a while in free agency. Signs a deal with a top contender for a one-year mercenary EDGE situation. If the Chiefs don't sign any other bargain EDGE, they can always go for Houston for a year to work with their youth movement and Houston can play lesser snaps early and be saved for the title run. The Patriots may have an interest too as well as the 49ers.  
The fraud EDGE of free agency 2023: Jadeveon Clowney, CLE
This one is easy…he's been a fraud, especially for the money, for years…really, since he was drafted. The media loves him…I think he's one of the biggest wastes of payroll in recent NFL history. But it was super-cool that ESPN kept running, on a loop, the one time he tackled a guy so hard his helmet popped off -- that media push literally put $100M+ in Clowney's pocket in the NFL. He should tithe to ESPN…and to all the NFL analysts who were so wrong about him but kept hyping him.  
Other than that, I have nothing to say.
Except…predictably, Clowney-watch (like OBJ watch) will be on all summer as Clowney does his usual 'don't sign on time'/early, in order so he can purposefully miss training camp, and then walk in late August and start stealing money…err, playing for his new, desperate, silly team.
The best value EDGE in free agency 2023: Kaden Elliss, NO
Elliss was a lost soul for his first 3 seasons in the NFL, but then he was forced into more action (due to injuries…which is the way most guys have to breakthrough because the NFL is so blind to talent that didn't go to an SEC school or Ohio State) in 2022 season and whaddya know! 7.0 sacks in 2022 season…but he also played some interior linebacker, and whaddya know he's got higher-end athleticism to man the middle as well -- and he averaged 7.3 tackles per game his final 7 games of 2022 with games of 12 and 13 tackles within that.
He's one of THEE hidden gems of the 2023 free agency period. A smart team is likely to get him, and it won't cost a ton of money.
PREDICTION: Dennis Allen was the D-C who held him back for his career, so I don't believe he'll return to the Saints…not at all. They pushed Pete Werner ahead of him anytime they could. I don't believe he'll follow Sean Payton to Denver, since Payton was there for three years watching Allen hold him back.
So, he'll go to a smarter scouting team…and I believe that could be to the Eagles where his brother is a UDFA player who has stuck with Philly the past two seasons. Bill Belichick could sniff him out. Will McClay Dallas is a genius on these types of players, so maybe he nudges everyone out to get him.
The deep sleeper EDGE free agency 2023: Charles Omenihu, SF
A career high 4.5 sacks and a career high 16 QB hits for the situational pass rusher who comes cheap…and works in a 3-4 or 4-3 at 6'5"/280. His price should be low in free agency because he's not racking stats, but he's a good/economical piece to a D-Line rotation.
PREDICTION: Houston traded him to SF in 2021…and Houston might get him back with Demeco Ryans moving from SF D-C to Houston H-C. It's a good sign for Omenihu's career if Ryans thinks enough of him to recruit him back to Houston. It's a bad sign if Ryans doesn't want him, or the organization doesn't want him knowing him from the past.