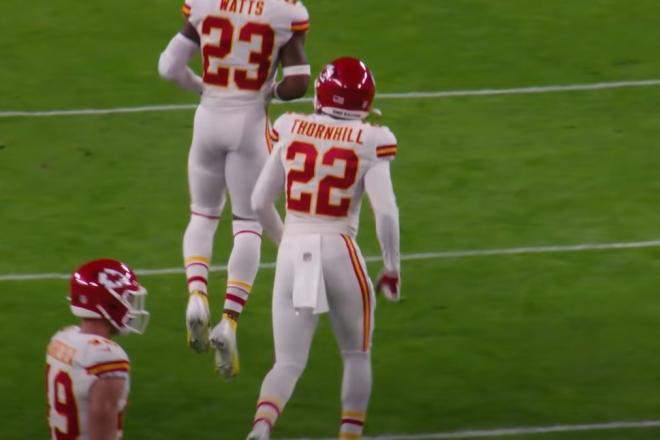 R.C. Fischer
FFM
07 March 2023
Other Positions: QB | RB | WR | TE | OT | OG/C | DT | Edge | ILB | CB | Safety
We're looking at free agency ahead of the official FA start period (March 13th, kinda officially…but things are happening all week+ prior), going position by position to discuss some of the big names, tour top ranked guys, as well as the sleepers and frauds of the group…and we'll make some throwaway/dart throw predictions on landing spots.
Today's position group: Safeties (SAF)
The consensus top three SAFs available…
1) Jessie Bates, CIN
2) Chauncey Gardner-Johnson, PHI
3) Jordan Poyer, BUF
It's a decent group of SAF options this year…if they make it to free agency. Safeties are lowly valued in the NFL, just above running backs and punters…so, there always seems to be options of all kinds/sizes/styles/ages to chase right away…or several good options just sit out there unsigned for weeks/months into the free agency period.
FFM's top three SAFs available…
1) Jordan Poyer, BUF
Even though he's an older player, I put him at the top because not only is he a difference maker and a leader -- but you don't have to invest long-term into him. He's a great option for a team looking for the RIGHT NOW.
PREDICTION: I can't imagine the Bills letting him go to free agency, but perhaps some teams out there are prepared to go with a much bigger offer to him. Still, I think the Bills will match anything to keep him there.  
2) Jessie Bates, CIN
Bates is like a watered down Poyer…long-time Bengals safety, a leader-stalwart. Not as good a player, but good. He was franchise tagged last year, so Cincy has to step up for him and/or Vonn Bell, also a free agent.
It's probably going to be cheaper/more efficient to try and keep Bell and let Bates go expensively into free agency.
PREDICTION: Bates may not find the kind of money he thinks he deserves in free agency, but there's probably more out there than Cincy that will want to pony up. Maybe Houston has the money and a desire? Green Bay might throw some money his way, especially if Aaron Rodgers is off the books?
3) Julian Love, NYG
Love always catches my eye when re-watching NYG games in-season. He's a solid safety with cover skills (college CB) and really nice against the run.
PREDICTION: NYG tries to retain him. Jacksonville may have some interest.
The fraud SAF of free agency 2023: Duran Harmon, NE
He keeps getting signed and dropped and signed and dropped by the ex-Pats/Belickians and Belichick wannabes. I'm sure he'll get another shot with a new/different reaching team in 2023. He's not terrible, but he's not that good either…he just gets a bunch of opportunity where there is other talent to pursue, in my book.
The best value SAF in free agency 2023: Ryan Neal, SEA
Really had a nice 2022 season as a part-time/on-and-off starter for Seattle. He's not a name people seem to even acknowledge in the SAF class of free agents, but I saw one football site name him as an All-Conference/Pro Bowl player for them for 2022 at Safety. He's a quality name that is still young enough and should be dirt cheap for what he should go for.
PREDICTION: Houston may take the cheap route at safety with him. The Jets may have an interest/study on him as well, since they stole former teammate, under-the-radar CB D.J. Reed from Seattle last season.
The deep sleeper SAF free agency 2023: Juan Thornhill, KC
I was a fan of his coming out of college…a great projection to a coverage safety and possible CB convert. He's 6'0"/205 with a 4.42 40-time, a 6.86 three-cone, benching 21 reps, with a sweet 11'9" broad and a 'wow' 44" vertical -- he'd be a Combine star in 2023, much less back in 2019.
His NFL coverage numbers haven't been great. He's been an off-and-on (maligned) starter the past 4 years. KC likely lets him walk.
PREDICTION: I could see Tennessee or New England grabbing him and trying to 'fix' him or change his style of play and making something better here.