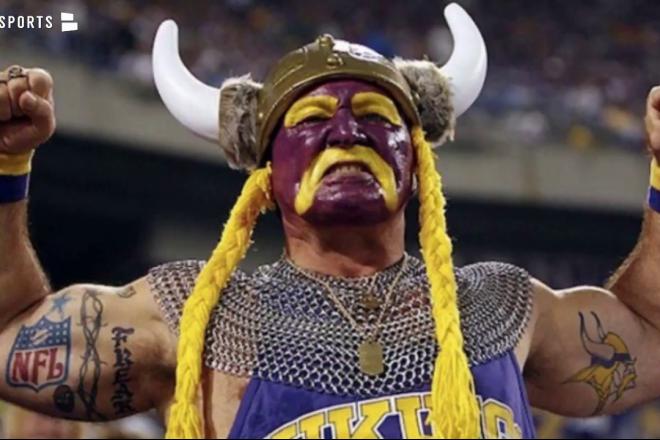 R.C. Fischer
FFM
04 June 2022
2022 Offseason Assessment Tournament: 3rd-Round, NFC Final Four (PHI v. LAR v. MIN v. TB)
Same intro everyday: Our annual series taking a look at each NFL team's offseason (free agency, draft, trades) moves and assessing their impact for the upcoming season – simply speaking, 'did all of the offseason moves, en masse, project to make the team better or worse for just the upcoming campaign (not worried about the long-term effect)'?
We'll list the key adds and losses for each team competing and then comment on them and anoint a winner that will move on to the next round, until we get down to the final two (the 'Super Bowl') and we name a winner for the top offseason (to date). Our way to review and judge what each of these teams have done halfway through the offseason.
3rd-Round Matchup…
We're going to pit every division winner against the other and choose one to go forward to the offseason moves 'Super Bowl'.
PHILADELPHIA EAGLES
Key Adds:
LB Haason Reddick (FA), DT Jordan Davis (pick #13), OL Cam Jurgens (pick #51), LB Nakobe Dean (pick #83), WR A.J. Brown (trade), CB James Bradberry (FA)
Key Losses:
CB Steven Nelson (FA), #18, #101 picks in 2022 (trade for A.J. Brown)
vs.
TAMPA BAY BUCCANEERS
Key Adds:
OG Shaq Mason (trade), WR Russell Gage (FA), DL Logan Hall (pick #33), OL Luke Goedeke (pick #57), RB Rachaad White (pick #91), TE Cade Otton (pick #106), PT Jake Camarda (pick #133), CB Zyon McCollum (pick #157)
Key Losses: 
OG Alex Cappa (FA), SAF Jordan Whitehead (TB), TE O.J. Howard (FA), RB Ron Jones (FA)
vs.
LA RAMS
Key Adds: OL Logan Bruss (pick #104), LB Bobby Wagner (FA), WR Allen Robinson (FA), CB Troy Hill (trade)
Key Losses: Von Miller (FA), CB Darious Williams (FA), OG Austin Corbett (FA), DT Sebastian Joseph (FA), PT Johnny Hekker (FA), WR Robert Woods (trade), OT Andrew Whitworth (retired)
vs.
MINNESOTA VIKINGS
Key Adds:
LB Za'Darius Smith (FA), DT Harrison Phillips (FA), LB Jordan Hicks (FA), SAF Lewis Cine (pick #32), CB Andrew Booth (pick #42), OL Ed Ingram (pick #59), LB Brian Asamoah (pick #66), CB Akayleb Evans (pick #118), RB Ty Chandler (pick #169), CB Chandon Sullivan (FA)
Key Losses:
TE Tyler Conklin (FA), OC Mason Cole (FA), SAF Xavier Woods (FA)
A four-way Royal Rumble to determine the NFC team moving onto the finals. Unusual for this Conference Final Four -- there is no 'bad' NFL team remaining of the group…one of those teams so far down that they buy/spend their way their way this far in the tourney with CAP space, rebuilding, and high draft picks. None of them here in the Final Four, it's all already- good/playoff-level teams left in the NFC Final Four. Good teams that got better.
Right away, I can eliminate one team that skated through here via a division filled with teams that took steps backwards – and that's the L.A. Rams. They did OK this offseason…maybe moved sideways or could go slightly down with this offseason, but the AFC West's SEA-ARI-SF were worse off this offseason and allowed the Rams to advance here. Eliminate the Rams from contention, and we're down to PHI-TB-MIN.
I will eliminate Tampa Bay next. They did a very solid job this offseason but there was no 'wow' move to 'move the needle'. They gained in overall talent. They filled what they lost. They did a solid job for a top contender, but Minnesota and Philly impress me more, so we're down to those two.
Minnesota was in last year's NFC Final Four in this tourney but did not advance over Washington.
Philadelphia was our 2020 offseason moves tourney winner (Slay, Hargrave, etc.)…back when we only looked at free agency/trades and not including the NFL Draft.
And I don't need a lot of time to figure this one out – it's Minnesota in a landslide. I will continue to say that this Vikings offseason defensive overhaul, the execution of a plan…it's maybe the best, most properly targeted that I've ever seen – they got 5-6 instant defensive starters, push it to 6-7 of them for 2022 contributors whether they start or not. Philly did fine, Minnesota did amazing.
WINNER = Minnesota, going on to the finals to face the Denver Broncos for the title.