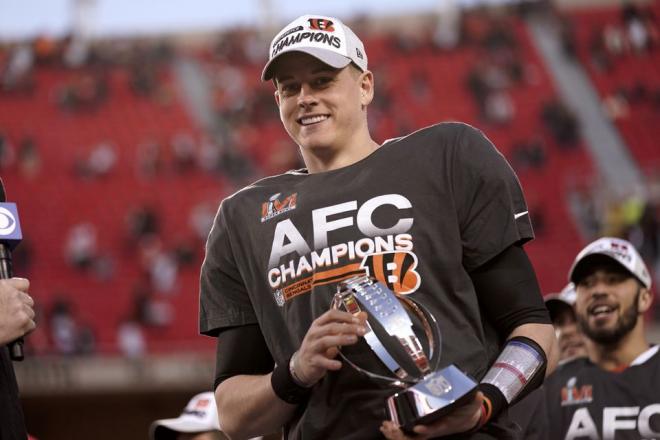 R.C. Fischer
FFM
03 June 2022
2022 Offseason Assessment Tournament: 3rd-Round, AFC Final Four (MIA v. DEN v. CIN v. JAX)
Same intro everyday: Our annual series taking a look at each NFL team's offseason (free agency, draft, trades) moves and assessing their impact for the upcoming season – simply speaking, 'did all of the offseason moves, en masse, project to make the team better or worse for just the upcoming campaign (not worried about the long-term effect)'?
We'll list the key adds and losses for each team competing and then comment on them and anoint a winner that will move on to the next round, until we get down to the final two (the 'Super Bowl') and we name a winner for the top offseason (to date). Our way to review and judge what each of these teams have done halfway through the offseason.
3rd-Round Matchup…
We're going to pit every division winner against the other and choose one to go forward to the offseason moves 'Super Bowl'.
MIAMI DOLPHINS
Key Adds:
WR Tyreek Hill (trade), OT Terron Armstead (FA), WR Cedrick Wilson (FA), OG Connor Williams (FA), RB Chase Edmonds (FA), CB Keion Crossen (FA), FB Alec Ingold (FA), QB Teddy Bridgewater
LB Channing Tindall (pick #102), OLB Cameron Goode (pick #224)
Key Losses:
WR DeVante Parker (trade), WR Mack Hollins (FA)
vs.
DENVER BRONCOS
Key Adds:
QB Russell Wilson (trade), EDGE Randy Gregory (FA), DT D.J. Jones (FA), CB K'Waun Williams (FA),
LB Nik Bonitto (pick #64), TE Greg Dulcich (#80), CB Damarri Mathis (pick #115), DT Eyioma Uwazurike (pick #116), CB Bryce Callahan (FA)
Key Losses:
QB Drew Lock (trade), TE Noah Fant (trade), DT Shelby Harris (trade), QB Teddy Bridgewater (FA)
vs.
CINCINNATI BENGALS
Key Adds:  
OG Alex Cappa (FA), OT La'El Collins (FA), OC Ted Karras (FA), TE Hayden Hurst (FA)
DB Dax Hill (pick #31), Cam Taylor-Britt (Pick #60), DL Zach Carter (pick #95), OL Cordell Volson (pick #136)
Key Losses:
TE C.J. Uzomah (FA), DT Larry Ogunjobi (FA?)
vs.
JACKSONVILLE JAGUARS
Key Adds:
WR Christian Kirk (FA), OG Brandon Scherff (FA), Foye Oluokun (FA), Darious Williams (FA), DT Foley Fatukasi (FA), WR Zay Jones (FA), LB Damien Wilson (FA), DE Arden Key (FA)
LB Travon Walker (pick #1), LB Devin Lloyd (pick #27), OL Luke Fortner (pick #65), LB Chad Muma (pick #70), CB Gregory Junior (pick #197)
Key Losses:
LB Myles Jack (FA), OG Andrew Norvell (FA), OL A.J. Cann (FA), WR D.J. Chark (FA)
‍
A four-way Royal Rumble to determine the AFC team moving onto the finals…and all four are legit. Usually, one or two teams make it this far by luck/a weak division of moves…but there is no immediate team to rule out of the group.
Again, we are looking at the moves for their 2022 impact…not long-term effect. Miami got two huge stars in Tyreek and Terron. Denver headlines with a franchise QB get. The Bengals re-made/upgraded their O-Line (a huge need). Jacksonville just added so many bodies over what they lost…they had the best 'quantity' haul.
How to determine a winner? I need to rule some teams out to make it easier, somehow.
I'm going to drop Jacksonville first. In the sea of all these great offseasons to compare, the Jags got a key OL (Scherff) and bulked up at linebacker…which is great, but Miami (by comparison) got a better OL in Terron Armstead and linebackers/depth are not supreme importance in the hierarchy of NFL positions. Plus, it's a lot of young players for JAX…and this is a 2022 impact only judgment call. Jacksonville is out. Down to MIA-DEN-CIN.
Cincy didn't add the OL 'wow' factor player that Miami did, but Cincy did add several useful OLs. Three starters instantly, four if you count TE – that's huge. Would you rather have three instant starters on the OL…or one ace one?
Miami added the ace, but added Connor Williams as well…and he'll start, so that's two starters vs. Cincy's three – and Miami has the power player in Armstead. So, if the Bengals are here due to the O-Line…I think Miami did better at OL, so Cincinnati is out. Now it's MIA v. DEN.
If you isolate the headline players, then we could try to look at this as – would you do the following deal/which side would you want for 2022:
Russell Wilson
OR
Tyreek Hill, Terron Armstead
That's a really tough call, but if QB is everything…wouldn't that mean you lean Wilson side? I look at the rest of the non-headline moves and that really favors Denver too – K'Waun Williams is a really savvy get, an instant starter at slot CB. If Randy Gregory and/or D.J. Jones gets back to form or fulfill promise…then those are huge moves that Miami really cannot match down the line.
When we ran our first 2022 season win-loss projections (faux computer simulated season series), it was Denver with the huge rise up…not as much for Miami. So, all things point to Denver here – and the quarterback IS everything.
WINNER = Denver, moving on to the Finals. 
‍