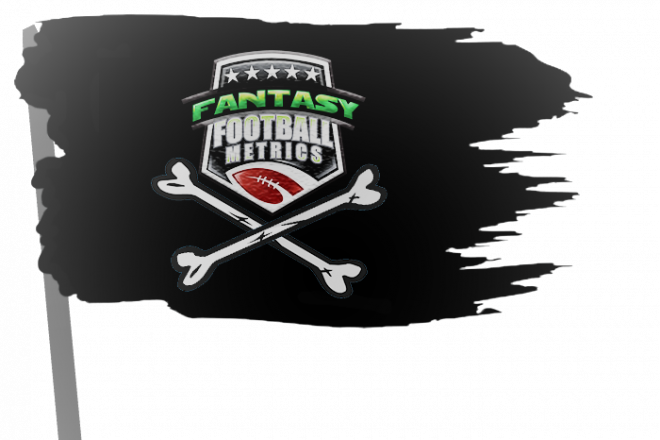 R.C. Fischer
FFM
27 May 2022
2022 RC's Faux/Computer Simulated Season 1.0 (Weeks 13-15)
INTRO:
(Same intro everyday) Four analysts are running their own early models of the 2022 NFL season, as we know it today – looking at the current teams/rosters/starters/depth mixed with the schedule layout.
We will release the simulation results and short commentaries three weeks at a time (Weeks 1-3, 4-6, etc.) by each analyst daily -- and then each analyst will simulate their playoffs all the way up to crowning their early Super Bowl champ. This is pre-work looking for/searching and sharing possible great Over/Under win total bets ahead of the crowd.
The analysts have not seen each other's simulations…they'll be seeing them for the first time as the reports release daily for the next 12 days.
Your 2022 Faux 1.0 Analyst Lineup:
Ross Jacobs, FFM analyst (every 8am ET for the entire series)
Xavier Cromartie, long-time contributor/NFL Draft guru (every noonET)
Chris Bilello, Bet the Close Podcast (every 4pmET)
RC Fischer, FFM analyst (every 8pmET)
Hope you enjoy this two-week daily series…it's all the analyst's favorite project – one that totally consumes them and drives them mad working on it all, trying to predict the unpredictable…then a major injury will hit in July and/or August and blow all the theories and models all up. But for now, here's what the analysts are seeing…
RC's Notes:
‍
 -- The Buffalo Bills (11-3) surge to a 3-game lead in the AFC East over NE (8-5). BUF is on the verge of another division title, and they are a game out of the #1 seed in the AFC.
 -- Cincy (10-4) clinches the AFC North…with BAL (6-8) a distant second.
 -- Tennessee (7-7) is battling .500 and keeping the AFC South lead over slippin' Indy (6-8).
 -- The Chargers (12-2) hold the best record in the AFC West…and in the AFC…and in the NFL here. Denver (10-4) is now a solo 2nd-place followed by KC (9-5).
 -- AFC Wild Cards: DEN, KC, NE with MIA (7-7) on the outside looking in.
 -- Dallas (8-6) wins three in-a-row to take the lead in the NFC East over (7-7) Washington.
 -- Green Bay (11-3) holds NFC North lead, and the best record in the NFC over Minnesota (10-4) who is tied for the 2nd-best record in the NFC.
 -- Tampa Bay (10-4) easily clinches the NFC South, with the Falcons (5-9) now in 2nd-place.
 -- The 49ers (10-4) and Rams (10-4) are deadlocked atop the NFC West.
-- NFC Wild Cards: MIN (10-4), SF/LAR (both 10-4), WSH (7-7) with three 6-win teams trying to sneak in PHI-NYG-DET.
-- Worst record in the NFL? Pittsburgh, Jacksonville, and Houston are tied for the #1 draft pick spot right now at (3-11).
‍
AFC East W L PCT
BUF … 11 - 3 = 0.786
NE …. 8 - 5 = 0.615
MIA … 7 - 7 = 0.500
NYJ … 6 - 8 = 0.429
===============
AFC North W L PCT
CIN … 10 - 4 = 0.714
BAL … 6 - 8 = 0.429
CLE … 5 - 9 = 0.357
PIT … 3 - 11 = 0.214
===============
AFC South W L PCT
TEN … 7 - 7 = 0.500
IND … 6 - 8 = 0.429
JAX … 3 - 11 = 0.214
HOU … 3 - 11 = 0.214
===============
AFC West W L PCT
LAC … 12 - 2 = 0.857
DEN … 10 - 4 = 0.714
KC …. 9 - 5 = 0.643
LV … 6 - 8 = 0.429
===============
NFC East W L PCT
DAL … 8 - 6 = 0.571
WSH … 7 - 7 = 0.500
PHI … 6 - 8 = 0.429
NYG … 6 - 8 = 0.429
===============
NFC North W L PCT
GB …. 11 - 3 = 0.786
MIN … 10 - 4 = 0.714
DET … 6 - 8 = 0.429
CHI … 4 - 10 = 0.286
===============
NFC South W L PCT
TB …. 10 - 4 = 0.714
NO …. 5 - 9 = 0.357
ATL … 5 - 9 = 0.357
CAR … 4 - 10 = 0.286
===============
NFC West W L PCT
SF …. 10 - 4 = 0.714
LAR … 10 - 4 = 0.714
SEA … 5 - 9 = 0.357
ARI … 5 - 9 = 0.357
‍