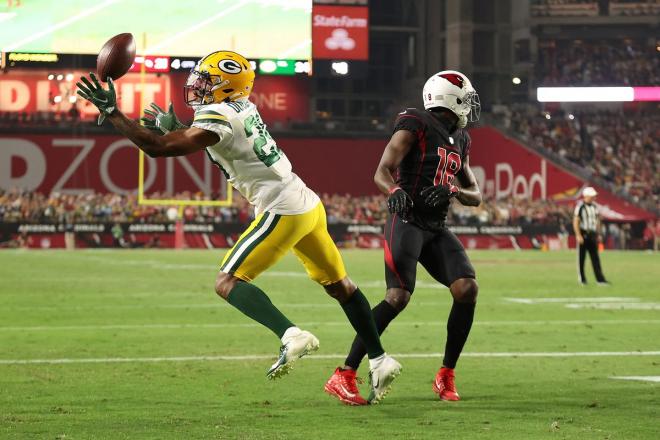 R.C. Fischer
FFM
14 March 2022
‍‍2022 Free Agent Positional Preview: Cornerbacks
I researched the available free agent lists in late-Feb./early March in order to get a feel for the marketplace and identify key players likely on the move; players that could shift a team's fortunes under-the-radar if a team landed/grabbed a bunch of them. We have the obvious names, the under-the-radar, and the trap doors to look at.
Here's my take on 2022 NFL free agency…the players I'm really watching for fantasy, handicapping, etc., on where they might land.
The Top 3 Available According To NFL Analysts:
1) J.C. Jackson, NE – Definitely the biggest, highest-rated name in the CB free agent pool.
2) Stephon Gilmore, CAR – A year ago, Gilmore might have been the highest sought-after name. Crazy that the Patriots possessed both #1 and #2 here at one time, recently.  
3) Carlton Davis, TB – Was breaking out as a top corner in 2020. Battled injury in 2021.  
The Top 3 Talents Available/To Target If I Were an NFL GM:
1) Rasul Douglas, GB – JCJ is a better pure corner, but for the price, Rasul Douglas could be a screaming bargain…and has been for a couple of years. You could get a bargain here, for a year shorter/lesser deal than most top CBs…and then draft one of those highly athletic rookies to groom behind him – instead of paying huge for Jackson.
2) J.C. Jackson, NE – However, if I were on the hot seat and I needed a shutdown corner shot right now…you go pay up for JCJ and pray the big money doesn't change him.
3) Carlton Davis, TB – Same logic as the JCJ logic…but Davis is the next best option if Jackson goes elsewhere.
The Top 3 Values/Sleepers According to FFM:
1) Bryce Callahan, DEN – A Vic Fangio guy, but no more Fangio anywhere right now…so he's a true free agent. Has held opposing WRs to less than 57% Comp. Pct. the past two seasons. One of the best corners/slot corners in the game.
2) Anthony Averett, BAL – I'd need to watch more tape on it, but I remember/thought he looked pretty good for the Ravens when pushed into the starting lineup in 2021. Held opposing WRs to 55.4% Comp. Pct. and had 3 picks in 14 starts.  
3) Jason Verrett, SF – Was great in 2020. Of course, got hurt in 2021 and gone again…another ACL. On a low-risk deal, I'd like to see if Verrett is ready-to-go for 2022. He's a top shutdown corner if he can hold his ACLs together long enough.  
The Top 3 Problems According to FFM:
1) Stephon Gilmore, CAR – Will be 32+ this season and it did not end well for him in New England…that's a red flag. He was erratic and slow to get up to speed in Carolina in 2021…that's a red flag. If Carolina, who had the 2021 season with him, doesn't want him back – then you know there's issues.
2) Sidney Jones, SEA – NFL people are enamored with this guy. How he and Vernon Hargreaves continue to get chance after chance, while Rasul Douglas gets spit upon every year (not anymore), is beyond me…and is typical NFL.
3) Donte Jackson, CAR – Not a bad CB, but is a bit of a head case and likely way more trouble than he's worth/the price tag he'll want.  
Predictions/Notes:
 -- I can guess, for fun, where J.C. Jackson will wind up…the only thing I do know is = he will not be a Patriot in 2022. About 90% sure of that.
If I had to guess his next landing spot: Las Vegas or Indianapolis…longer shot that he lands with Baltimore.
 -- Stephon Gilmore…probably goes to where an ex-Patriots coach is, one who has fond memories of him. So, Las Vegas could be the new home of JCJ + Gilmore…as Josh McDaniels puts together Patriots West, as the ex-Pat coaches seem to wanna do.
 -- Carlton Davis…could be a feeding frenzy once JCJ is off the board. My best guess: the 49ers.
 -- Bryce Callahan has history via Vic Fangio, and the main Fangio disciple out there now is…LA Chargers/Brandon Staley. My best bet prediction…he goes to LAC.
With that same mindset…Kyle Fuller could be headed to LAC as well.
 -- Rasul Douglas is wanted back by Green Bay, but he also wants to finally cash in on a league that has screwed him over. He's going to the highest bidder, no sentimental discounts. And with Jaire Alexander returning with Eric Stokes rostered and the Pack cap overloaded, Douglas is on the move. Could go to Denver with Nate Hackett.
 -- Casey Hayward to the Colts to work with Gus Bradley potentially to happen here.
 -- Darious Williams to the Vikings (from LAR) with Kevin O'Connell, as a guess.