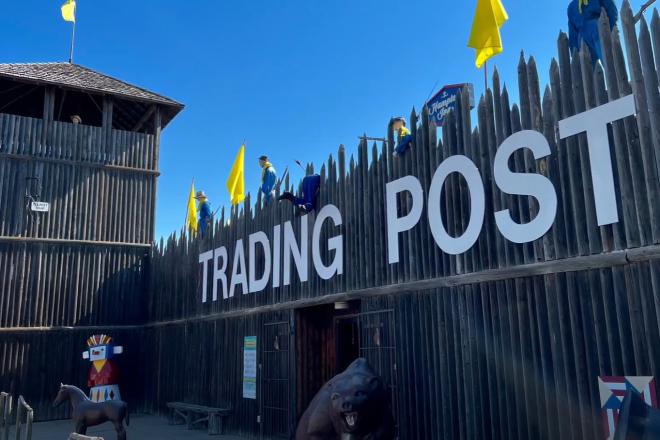 R.C. Fischer
FFM
31 October 2023
2023 Trade Deadline Streaming Notes TUESDAY…
I'm going to post the trades here, as they come in/as I can get to them and add my quick NFL/FF takes on the situation. 
Tuesday 10/31/23:
3:44pmET = CB Rasul Douglas from GB to Buffalo...great move by the Bills. Super smart. 
3:30pmET = Donovan Peoples-Jones to Detroit for a 2025 6th-round pick. GREAT move by the Lions. This is the (a) give up on Jameson move and (b) Browns going to go Cedric Tillman as the nothing FF-worthy starter for DPJ.
DPJ in Detroit ends any Josh Reynolds interest in using in spots, time-to-time. DPJ is good. It will take him a few weeks to get working with Goff, but he and Reynolds will split the JReyn work prior...which isn't FF great.
This is a brilliant NFL move because DPJ is a good WR and a great blocker, but it's a nothing move for FF. 
2:45pmET = Chase Young to SF for a 3rd-round pick
People will get all crazy about this but Young has been mostly a bust for Washington. He'll definitely be a good stretch run pickup for 2023, before his 2024 free agency. But the name is bigger than the reality...there's a reason why Montez Sweat went for more in trade. 
It helps a struggling SF Defense for sure. 
2:40pmET = OG Ezra Cleveland to the Jaguars
2pmET = Josh Dobbs + a 7th-round pick traded to the Vikings FOR a 6th-round pick. Essentially, the Cardinals gave Dobbs away.
Makes sense for all parties involved. The Vikings get a solid enough QB for free and the Cardinals didn't need him going forward. 
Clayton Tune will start Week 9, and then we'll see what Arizona does about Kyler Week 10. What if Tune tears it up?
Dobbs may not start Week 9, but he will start Week 10. The MIN QBs on the roster are terrible, if they start...the Falcons-DST is HOT this week. 

1pmET = Montez Sweat to Chicago for a 2nd-round pick. The Bears cannot get free agents to sign with them, so they have to trade for them in advance. I have no idea what the Bears are thinking. 




Monday 10/30/23:
10/30: NYG sends Leonard Williams to Seattle for a 2024 2nd and 2025 5th
 – Obvious boost for the emerging Seattle defense…the 49ers fade gives Seattle renewed hope of taking this division, and thus aggressive moves to be made.