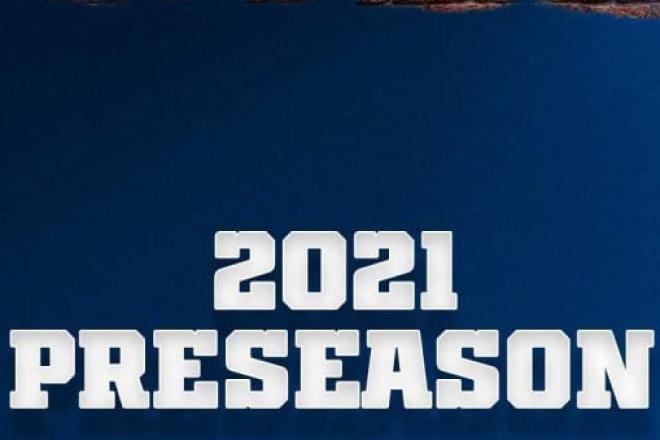 R.C. Fischer
FFM
29 August 2021
‍
2021 Dynasty/Fantasy Preseason Wk3 Game Analysis: Colts 21, Lions 17
The QB battle for the Colts extended into Week 3 of the preseason, and we now have a winner (if Wentz is out).
The Lions ran with some 1st-team offensive guys vs. some of the Colts 1st-team defense…and it was not good for Lions.
A kinda dull game for any FF clues, but we got some notes to go over.
Dynasty/Fantasy Player Notes…
 -- Jacob Eason (10-14 for 74 yards, 0 TDs/0 INTs) won the battle over Sam Ehlinger (3-3 for 63 yards, 0 TDs/0 INTs) by referee's decision…and then by a TKO.
Eason started and has just looked better than the gritty Ehlinger, at this stage of their careers. Eason starting this game gives him a 2-1 starts edge over Ehlinger in the preseason. When Ehlinger came into this game, and looked decent, he took a hard hit and started moving with a slight limp but seemed to shake it off, but then took another hit a few plays later and limped off the field – he might be done for the year.
If Wentz can't go, it's Eason time Week 1…making Seattle-DST interesting for a week or two.
 -- Two Detroit RB notes…
1) This was a nice showing by Jamar Jefferson (11-43-0, 1-5-0/1)…considering he had little blocking as the Colts D-Line crushed the Lions O-Line to start this game.
I thought Jamar Jefferson was the best-looking under 215-pound RB in this draft class, just via brief tape pre-Draft study. His Pro Day was terrible (slow and non-agile) and thus our draft grades on him came crashing down. Some of the guy that I loved on tape showed mini-flashes of it here in this game. He's going to make this roster and be the #3…an injury to Jamal or Swift away from being pressed into action, which means I bet he gets pressed into action at some point. It may be Weeks 1-2-3 depending upon the hush-hush Swift injury right now.
2) SAF-turned-RB Godwin Igwebuike (7-25-1) continues to fight for a roster spot…for a guy just taking NFL work at RB for the first time ever (the past 2+ weeks), he looks pretty good – he's a nice size and shifty, and tough. I think he might make the roster as a special teams + RB + SAF Swiss army knife option.
 -- Mike Strachan (5-61-0/7) put in another solid effort working with all three QBs. You know how I feel here, and nothing has changed except the swelling of my heart. In a good way…
 -- Kwity Paye (3 tackles, 1.0 sacks, 2 QB hits) was lauded/worshipped by the home announcers for his performance here, but really he was just beating a hapless backup LT. However, he did look very good off the snap, very quick, and aggressive. I liked what I saw regardless of him abusing a backup.
 -- Two young IDP DBs to mention…
Colts CB Andre Chachere (4 tackles) is really impressing everyone. I'm so glad for him because he got overlooked/cut by a few teams in his NFL journey. He's found a home here and not only is he covering well, but they deployed him on a couple of blitzes as well. That's a good thing for a CB IDP.
Lions rookie CB Ifeatu Melifonwu (1 tackle) is starting to heat up. He was a little lost in the shuffle in training camp but has been asserting himself of late with some guys hurt and he's caught the attention from the D-C and coaching staff. Stock rising for a very good CB prospect.