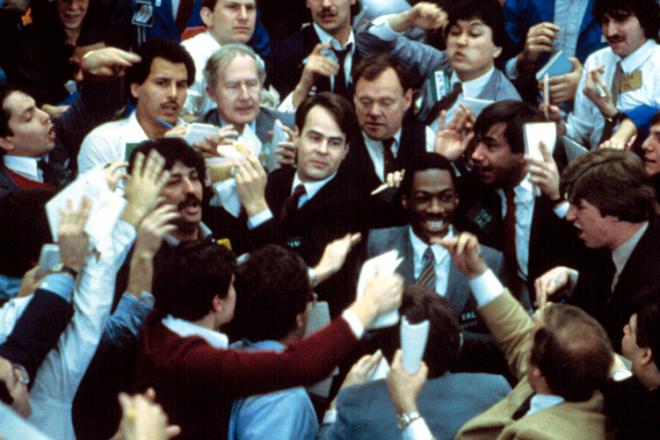 R.C. Fischer
Dynasty Rookie Draft
24 May 2022
‍
2022 Mock Five Round Dynasty Rookie Draft (from the #3 spot)
‍
Just to get a few practice sessions in/looks in for May 2022 DRD concepts. Using the FantasyPros rookie draft tool, which isn't great but is useful for this exercise…and reflects a good amount of the mainstream thinking. We can argue their ADPs, etc., but they're close/within a margin of error on their top 30-40-50…close enough.
The rules are – I HAVE TO make the pick. In reality, I want to trade out of 1.02 to 1.12 to fade back to the #16-20 range and get a ____ for my fallback trouble, or that concept within an even bigger deal. My 1st + a player for their 2nd and a bigger player. I don't want to pick in the first round, if I can help it…but in case you have to, here's some ways I'll go about it and you can decide your own plans or adopt some of my advice…
Starting at 1.12 and going backwards to 1.01, since most FFMers finished #1-2-3 range last season. ;)
1.1 Breece Hall
1.2 Garrett Wilson
1.3 Jameson Williams = Again, I would trade this pick…I would trade every pick from 1.02 to 1.12 to cash out on the hype of 'rookies' and get a real existing asset for my fallback PLUS a mid-2nd/#16-20 overall DRD pick to take Allgeier-Woods.
If I'm picking to keep this player for my Dynasty purposes, I'm taking Jameson as my top bet to produce at a high level…home dome fast track, solid QB (Goff), and not a threatening WR depth chart already there…and the team moved up to get him – they showed the desire to make JW a cornerstone.
1.4 Treylon Burks
1.5 Drake London
1.6 Ken Walker III
1.7 Chris Olave
1.8 Rachaad White
1.9 Skyy Moore
1.10 Christian Watson
1.11 Jahan Dotson
1.12 James Cook
----------------------------------
2.1 George Pickens
2.2 Dameon Pierce
2.3 Tyler Allgeier = I'm sticking by 'my guy' in the 2nd, although this is earlier than it has to be, it's fine. I'm not going to quibble over a few spots or get too cute unless a good opportunity to get perfectly cute comes along. Allgeier should be available with no risk up to pick #18…then #19-24 gets a bit riskier to assume.
2.4 Isaiah Spiller
2.5 Kenny Pickett
2.6 David Bell (his buzz is picking up as the now assumed starting slot WR)
2.7 Zamir White
2.8 Alec Pierce (his buzz is heating up just a tick in the media)
2.9 John Metchie III
2.10 Jalen Tolbert
2.11 Trey McBride
2.12 Wan'Dale Robinson
----------------------------------
3.1 Brian Robinson Jr.
3.2 Hassan Haskins
3.3 Jelani Woods = Woods is my main love/curiosity from this entire DRD. There are many RB and WR hopefuls out there to consider/like…but there is nothing like Woods' potential at TE in this draft, not even close. For the price, I am in love with finding out if he's got that upside or he'll just be a frustrating under-targeted TE the next two years before eventually rising up. I think he can make some waves in 2022 just as a red zone threat alone.
3.4 Malik Willis
3.5 Desmond Ridder
3.6 Matt Corral
3.7 Khalil Shakir
3.8 Velus Jones Jr.
3.9 Tyrion Davis-Price
3.10 Tyquan Thornton
3.11 Jeremy Ruckert
3.12 Romeo Doubs
----------------------------------
4.1 Pierre Strong Jr.
4.2 Kyren Williams
4.3 Isaih Pacheco = Earlier than it needed to be, but it's the picks I have and I'm fine with it.
I could do an existing NFLer and take Pacheco next round as an option…if presented with a case/player to do so.
4.4 Justyn Ross
4.5 Sam Howell
4.6 Greg Dulcich
4.7 Jerome Ford
4.8 Cole Turner
4.9 Calvin Austin III
4.10 Daniel Bellinger
4.11 Tyler Badie
4.12 Jalen Wydermyer
----------------------------------
5.1 Danny Gray
5.2 Keaontay Ingram
5.3 Kyle Philips = All day long in the 5th-round, so far…one of the best WRs in this draft…going like he's a nobody.
5.4 Carson Strong
5.5 Isaiah Likely
5.6 Cade Otton
5.7 Kevin Harris
5.8 Snoop Conner
5.9 Kennedy Brooks
5.10 Ty Chandler
5.11 Abram Smith
5.12 Charlie Kolar
‍