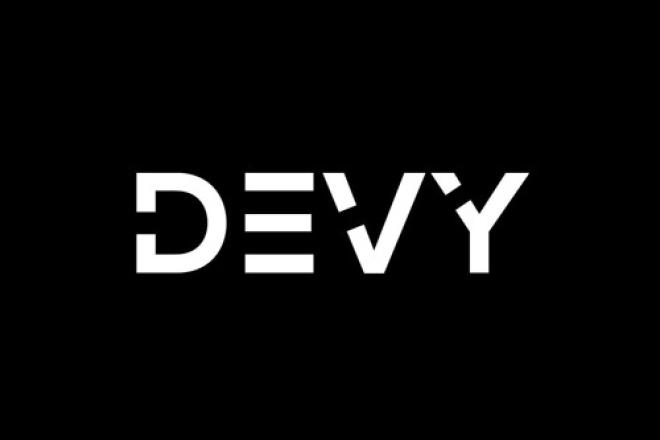 R.C. Fischer
Devy
09 July 2021
‍
2021 Devy Preview Scouting Series (for 2022): TE Charlie Kolar, Iowa State
*Devy (for 2022 prospects) Preview scouting = scouting 1-2+ key game tapes, looking at output trends/basic analytics, and some minor background research. Not a full blown, deep dive scouting report. We'll continue to scout these players ahead of the college all-star games, the Combine and post-Combine for a full reporting ahead of their NFL Draft.
I (RC) conducted my scouting as Ross Jacobs did his, we then exchanged our reports without knowing what the other was thinking/seeing. Then we briefly discussed our scouting in a chat (posted below the two scouting takes). *Please forgive typos on the chat transcript.
*Devy Rankings/Cheat Sheet: Go to CFM, Positional Reports, 'DRD' option, it's the final tab/report on the Dynasty Rookie+Devy sheet.
TE Charlie Kolar, Iowa State (Scouting Grade: B+) = by R.C. Fischer
6'5"/250, 2020: 45-591-7 receiving, 0-0-0 rushing (11 games). Projected: 4.6+ 40-time, 7.0+ 3-cone
Could be an 'A' with another year under his belt, another year to keep fine tuning his body – NFL preferred size with near-WR movement skills and great hands. He's a really impressive, sleek tight end – looks sleek but is in that 6'4-5"/240-250+ range. He made a nice jump in confidence and with his body and movement skills since I last looked at him in 2019.
He really runs routes well. He catches everything thrown his way with natural hands. He's a willing blocker. He might be a George Kittle 2.0 (but lesser blocker)…a better Kittle receiving weapon in the long run. Very excited to see if he takes another leap this season.
If he runs a 40-time in the 4.5s (possible) with a sub-7.0 three-cone, then we could be looking at an 'A' grade. If he ends up 4.7s with a 7.2+ three-cone then more B-C range. I think he's on the better side of those numbers, but I want to make sure my eyes are not deceiving me and he's just college fast for a TE.
TE Charlie Kolar, Iowa St (Scouting Grade: B) = by Ross Jacobs
6'5"/250, 2020: 44-591-7 (11g), Projected: 4.55 40-time, 7.0 3-cone
Basically a jumbo receiver, Kolar really moves well for a man his size. He's the best pure receiving tight end I've looked at. Very fast, quick stop and start, smooth routes. He's the whole package as a receiver. Didn't love his blocking although he gives good effort at least. He's part of this new wave of very talented receiving TE's that are starting to hit the NFL. These guys can be so hard to stop because they are too fast over the middle, but you can split them out wide as huge wide receivers and let them bully cornerbacks. Kolar can do that as well as anyone. Let's just hope that NFL coaches finally catch on to what these guys can do and use them as weapons instead of just cute sideshows.
Ross: I don't think your eyes are deceiving you. He looks legit fast/agile! Very WR-esque
RC: I thought Wydermyer was good/interesting, and then when I saw Kolar at work I was totally jazzed. The more I watched, the more I fell in love. I had to hold myself back from slapping an 'A' here...but I think 'A' is very possible.
Ross: I agree as a receiver which I guess is what you really want for fantasy. He is very smooth. A is on the table for sure. I'd like to see a bit better blocking although just so coaches won't kill him for it.
RC: Kolar is a delight. I am smitten. I just want to see his Combine data before I pledge my allegiance.
RC: I thought Kolar was a good enough blocker, and very willing -- more willing than Wydermyer.
Ross: That's fair. I really like both he and Wydermyer. Kolar is the better pure receiver, faster. Wydermyer is more powerful. Different flavors.
Ross: He does give more effort at it than Wydermyer in general, but I thought Wydermyer had more power to sustain.
RC: Getting more serious...Kolar might be one of the best receiving TEs that I've ever seen. Such a talent getting open and his hands and way above-average TE speed/agility...but with legit TE size. Not an undersized TE/really a WR...I think he's legit NFL TE size...if he is, the way he moves...wow.
RC: He also had the benefit of a very good Brock Purdy and not stuck with a very crappy Kellen Mond.
Ross: When I say he's a jumbo receiver it wasn't an insult. The guy is silky smooth for as big as he is.
RC: Kolar with faster feet, and if he's in Wydermyer's size range, and if Kolar is more aggressive...Kolar might be the better blocker too. He just doesn't look like it...possibly because we're used to seeing big-stiff-blocky framed-clunky TEs as the better blockers.
Ross: That's true. You don't necessarily have to be a hulk these days. It might be better for Kolar that he's more svelte. Speed kills these days
RC: I can't wait for Kolar to be drafted onto the Ravens and have all my FF dreams dashed...
Ross: Ha! It could happen. That's the thing though, there's so many teams he could land on and you would immediately shoulder shrug. The NFL doesn't do enough with these guys yet.