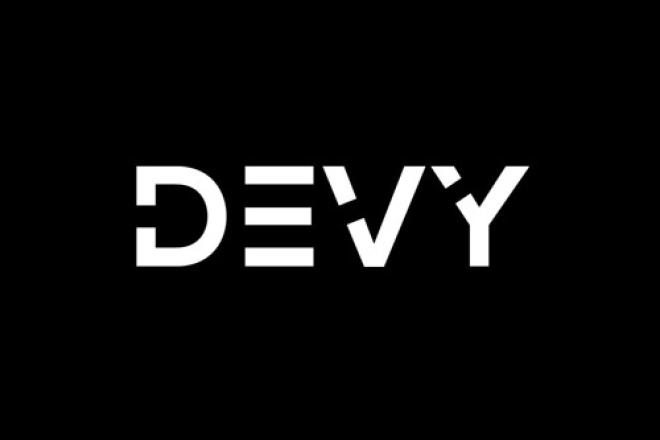 R.C. Fischer
Devy
02 August 2022
2022 Devy Preview Scouting Series (for 2023+): Keytaon Thompson, Virginia
*Devy (for 2023 prospects) Preview scouting = scouting 1-2+ key game tapes, looking at output trends/basic analytics, and some minor background research. Not a full blown, deep dive scouting report. We'll continue to scout these players ahead of the college all-star games, the Combine and post-Combine for a full reporting ahead of their NFL Draft.
I (RC) conducted my scouting as Ross Jacobs did his, we then exchanged our reports without knowing what the other was thinking/seeing. Then we briefly discussed our scouting of this player in an informal text chat (posted below the two scouting takes). *Please forgive typos on the chat transcript.
TE/WR Keytaon Thompson, Virginia (Scouting Grade: B/C) = by R.C. Fischer
6'4"/225, 2021: 78 rec., 990 yards, 2 TDs, 39-247-4 rushing (12 games). Projected: 4.6+ 40-time, 7.0+ 3-cone
Former Miss State QB prospect…and he defeated Lamar Jackson in his starting debut for MSU, in a bowl game upset, where he ran 27 times for 147 yards and 3 TDs, went 11/20 for 0 TD/1 INT as a passer.
He transferred to Virginia in 2020 and played a wildcat QB/WR/RB/TE type 'football player' role. He started to breakout last season playing alongside Jelani Woods…breaking out as a legit big WR and pure running back + wildcat QB.
Thompson has good movement skills for his size, obviously as a former mobile QB of some success, and he's very good after the catch and running routes. He's still raw but getting more comfortable as a WR/TE…his future could/should be at tight end if he gets up to 235-240 and keeps his footwork. He could be a top 100 pick in the NFL at 6'4"/235+ and running a 4.5-4.6 40-time (maybe…we'll see). Has good hands and good football awareness.
COMP? = If Jalen Hurd played some QB?
--------------------------------------
WR/RB Keytaon Thompson, Virginia (Scouting Preview Grade: B) -- Ross Jacobs
6'4"/215, 2021: 39-247-4 rushing, 78-990-2 receiving (12g), Projected: 4.6 40-time, 6.9 3-cone
Very interesting player. Former QB at Mississippi State converted to a hybrid receiver/runner at Virginia. He's fun to watch. He takes shotgun snaps as a Wildcat runner, handoffs, traditional WR routes, even lines up at TE occasionally. His routes are definitely a work in progress, but his hands are phenomenal. He makes some very acrobatic catches look routine.
Where he'll make his money though is getting yards after the catch. He's very hard to bring down because he's big enough to run you over and very agile and hard to tackle. If he lands with a creative OC he could be very useful and fun for fantasy and real life...or he gets some stodgy Vic Fangio type and we get wistful wondering what might have been...
NFL Comp? = Jalen Hurd
RC: Another lottery day...we have the same comp.
Ross: To be fair there's nobody else you can compare him to. It was obvious
RC: Because mixed into the traditional-ish TE/WR play...he's acting like a wildcat QB and pure tailback at times, which is spicy -- but probably unrealistic in the pros. But...
Ross: Kyle drafted Hurd for a reason and it's not like Hurd busted. He just can't stay healthy
Ross: They held onto him for years despite never playing a down. They really wanted him to work out. Thompson has a chance
RC: I believe if Hurd stayed healthy, we wouldn't know Deebo quite the same way as we do today.
Ross: Shhhhhhh....
RC: Deebo owes Hurd 1-2% of his new contract
Ross: If Deebo had gotten traded we might even have seen Thompson get drafted to SF
RC: I wonder if Thompson is going to pop this year with Jelani gone...and Thompson somewhat sucked some work from Jelani last year, because he was an interesting option.
RC: That UVA QB is good, and Thompson such a unique weapon...could get Thompson some good attention.
Ross: Very possible. At first, I didn't get why Thompson was rated higher for the draft than Wicks, and I still think that's a slap in the face to Wicks, but Thompson is very interesting
RC: So Keytaon has some heat in mock draft circles already?
Ross: He was at one point. Dropped down quite a bit...and Wicks is into the top 100 like he should be
Ross: Thompson peaked at 5th round
RC: What position will prospect KT be for the NFL, at the NFL Combine, etc.?
Ross: WR
RC: Not TE?
Ross: I wouldn't think so
Ross: He's listed at WR by every source I can find
RC: I think he's gonna desire to be called a TE...a TE/WR to help his draft visibility.
RC: I see more TE in him than WR
Ross: Not sure you want to be a TE in this class...
RC: If I were his agent
Ross: Why? He'll get lost. Market him as a hybrid WR/RB playmaker
Ross: He's got a better claim to "next Deebo" than anyone
RC: And that's where I was going...everyone has all the sudden decided to be a TE to the point that there are too many TEs now. We went from none to hardly any to every slow-ish WR over 6'2".
RC: yeah, the rushing aspect makes sense
RC: What if he bills himself as the Deebo of TEs?
Ross: Nobody gets excited about TEs, not like that
RC: if he does try to be called a TE...then this 2023 TE class is insane with athleticism.
RC: It already is but it's just piling on now
Ross: He's still learning route running, not sure he needs to try and add in-line blocking to that
RC: I guess we don't need KT to TE in this new TE overload. Why care about an interesting, athletic 225-pound TE...when there are 240-250+ pound just as athletic TEs coming.
Ross: Just be a waste anyways
Ross: Exactly. Thompson is neat but he's much more interesting as a hybrid runner/receiver than at TE where I could go for 6'7" Darnell Washington or any of the other 6'4-6'5 guys that are 245-250 and just as fast as Thompson