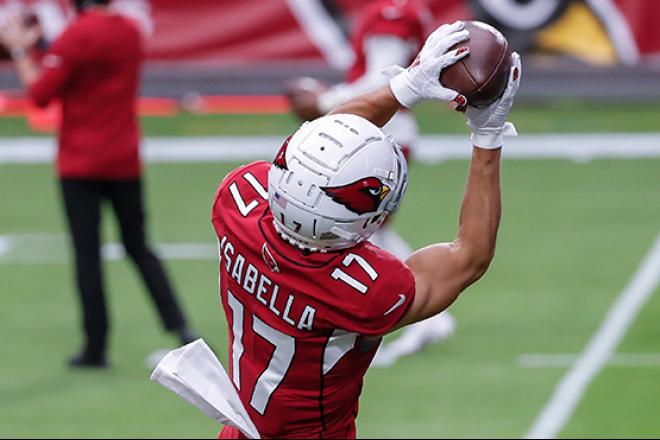 R.C. Fischer
Total Football Advisor
04 March 2022
NFL Combine 2022: 3/2 WED, Quick Notes…
Just some tidbits, observations, rumors from the NFL Combine on 3/2 Wednesday…
 -- Kliff Kingsbury got a contract extension, as did the GM Steve Keim. So, those guys got paid/extended…not Kyler Murray…hmmmm.
I actually believe this is good news for Kyler, maybe. If Kliff is staying, then I would think Kyler is his ride-or-die in Arizona.
However, if Kliff turns on Kyler because Murray is too much of a baby – then the one guy who loved Kyler is 'out'…and Kyler's NFL value will plummet.
My guess is… Kliff is staying now, it's his game board and he likely assured the GM and President that he's (Kliff) the guy to mature/handle Kyler. Whether he can or not…who knows?
My nickel bet…the Kliff and Kiem extensions means Kyler is next. They'll all thrive or die together, all the K's in Arizona, over the next 2-3 seasons. If they fail, they'll all get chopped out 2024 or 2025.
Kliff and Kyler have the same agent, so that idiot got Kliff extended…so I'm sure Kliff will then help lock in his buddy/co-client Kyler too, eventually.
 -- Sticking with Arizona talk… Andy Isabella is being shopped around. Isabella got a RAW deal in Arizona. He's a serious hidden gem waiting to be plucked (by Belichick). A smart team is gonna wind up with Isabella.
My guesses would be: Belichick/NE or he'd be perfect for Sean McDermott/BUF to swap out Beasley and McKenzie (free agent) and make Isabella the new Beasley. Watch out for the Colts here too – if it happens, ask me why I think this on the Video Q&A if you're interested.
 -- I was watching the Josh McDaniels NFL Network interview (before he took the main podium for Q&A at the Combine), and when they asked him if Derek Carr would be his QB for 2022…McDaniels didn't blink, and excitedly proclaimed 'YES!' No dancing around or equivocating…just straight up excitement. And McDaniels went on to explain himself and he said all the right things about Derek that made me believe McDaniels. I was convinced.
No Jimmy G. trade coming here for a NE reunite. Especially not with the JG shoulder surgery.
But all that to say…don't you have to love Hunter Renfrow for FF 2022, if McDaniels is geeked about Derek Carr?
 -- Amari doesn't sound like he's returning to Dallas…maybe. Gallup is hurt/out/a free agent…he might not be back. Cedrick Wilson is a free agent. I bet, at least, one of those three WRs will be back with Dallas.
However, the free agent 'receiver' I'm most sure will be back with Dallas as a free agent (they will sign him before the FA period starts) – is Dalton Schultz, per my sources…and if so, he's a TE1 in PPR…a very sneaky underrated TE for PPR, for those in great need.
 -- All anyone keeps saying this week is 'Deebo' (code for a WR who can play RB now). Every media member is looking for their 'Deebo'…it's gotten so nauseating.
Dudes…all you gotta do is call the damn plays for 'your Deebo' – Deebo didn't create 'Deebo'/2021, Kyle Shanahan calling plays and alignments did. That was supposed to be Jalen Hurd, but it's Deebo.
It should've been called 'looking for your CORDARRELLE' but Arthur Smith is the single worst offensive coaching mind in football, and he ruined what he started in 2021 season.
But every prospect is going to get a bump if they are most 'Deebo-like'. #1 of which, at the Combine, is Treylon Burks proclaiming himself a Deebo-like weapon. 38 career rushes for 222 yards (5.8 ypc) and 1 TD for Burks over three seasons…meh, not bad. I don't see the Deebo with Burks, per se, but I'd like to see him try it in the NFL…along with about 20-50 other WRs who could be pretty interesting.