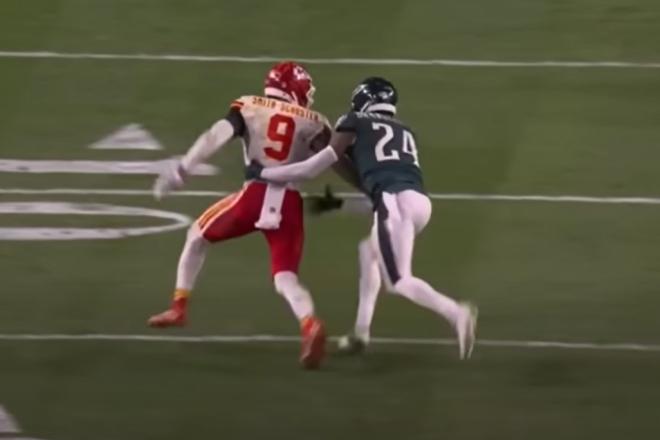 R.C. Fischer
Total Football Advisor
17 May 2023
Intro: In this 'pairing' series, we'll take a quick look at the top defensive units (talent-wise, per me) and try and find their best 'pairing' match schedule-wise for 2023. We have to consider pairings at DST right off the bat because there are no shutdown defenses and there are so many good offenses now, it's hard to find any one DST that has a great schedule run on its own -- but combining two DSTs that have schedule's that compliment each other might just get us by with an advantage at the position.
The Eagles, for a stretch in 2022, had the best defense that I saw on a week-to-week basis…but then, like most units in the NFL, injuries hit -- and thus their slide began in the 2nd-half. We did get a nice early season run with them for a while, however, last season. This season, they have their core defensive group returning…so, they have to be considered one of the best defensive units out there.
The Eagles-DST early schedule isn't bad at all, but Week 2 hosting MIN could be trouble/is not favorable and Week 6 at NYJ could be a wild card with Aaron Rodgers then Week 7 with Miami could be trouble/unfavorable for any DST.
The Philly schedule is unique for their DST this year. Not bad the first 9 weeks, then hell on earth begins Week 10 -- from Week 10 to 13 they have a stretch of: BYE-KC-BUF-SF. Not good.
The play on the Eagles-DST is probably to work with them for 9 weeks while looking for something to hop onto after Week 9…or run a pairing out of the gates up to Week 9. It will be near impossible to find a good pairing that can carry this DST through the Weeks 10-13 stretch.
Focusing on Weeks 1-9, our computer models best pairings with Philly-DST are…
#1) The Steelers-DST
Philly-DST is weaker Weeks 2 (MIN), 7 (MIA), and then 10 is their BYE and the time you must leave them.  
The Steelers have CLE (Wk2), LAR (Wk7), and GB (Wk10) to matchup nicely, on paper, where Philly is weakest.
#2) The Packers-DST
The Pack has ATL (Wk2), DEN (Wk7), and PIT (Wk10).
#3) The Bills-DST
The Bills have LV (Wk2), NE (Wk7), and DEN (Wk10).
The Packers might be #2 on the list, but they are the most achievable to pair because they have a #20+ ADP DST, while PIT and BUF DSTs are top 6-10. Green Bay has that great secondary, if they can keep it healthy this year (got injury ravaged early last year).