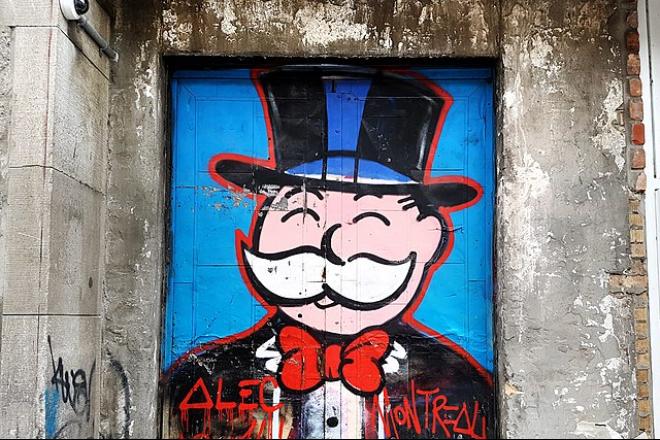 R.C. Fischer
Total Football Advisor
19 March 2023
OK, we got a full week of free agency in the books…signings, re-signings, trades…a bunch of activity to go through/digest. I'm going to go through team-by-team (in alphabetical order) and giving an NFL and/or FF reaction to their signings and losses through Sunday 3/19...
ARI:
Losing J.J. Watt, ditching Center Rodney Hudson (aging out)…DeAndre Hopkins on the block. Kyler with an ACL. New head coach. No juice…no excitement…no one rushing to sign with Arizona, AND they do have CAP space.
It's a full-fledged disaster taking place in Arizona. Only a 'dumb' team would spend any money on Kyzir White…and that's exactly what Arizona did; their only real free agent signing.
ATL:
I walked into free agency thinking (on ATL): All Arthur Smith wants to do is run the ball and he wants a lukewarm QB he can control to push the run game with -- which means no real passing game talent wants to go to ATL, and on top of that they need defense bad.
So, what do they do? Exactly what their M.O. is…
They put all their money into O-Line (re-signing their own guys)…which is smart. But they signed Taylor Heinicke because they want to run the ball and Art Smith wants QBs he can control. That can only take you so far in the NFL game right now -- the league is ruled by the high-end passing teams. And ATL also added random defenders, mostly from the Saints, which is where their new D-C came from.
Jessie Bates is fine, but you shouldn't put big money into a safety…but they did.
I totally missed, for a few days, that they signed OLB Kaden Elliss…one of the best free agents out there this year, in my opinion.
Trading for Jonnu Smith is another sign they have no plans to change anything for Kyle Pitts.
This is an OK offseason so far. They're playing to Arthur Smith's strengths…and that will cost them in the end as they will have a great run team -- Tyler Allgeier is really helped here, and the passing game will suffer again…thus, Drake London is dying here. This is a 6-8 win team…and that could compete for an NFC South title with how pathetic that division is.
BAL:
Total turmoil…
They haven't added anything of value, so far…but they've lost Calais Campbell (cut), Chuck Clark, and Josh Oliver -- not major losses, but they're not getting better in the free agent sessions as we go either…no impact players signed.
Of course, it all comes down to Lamar Jackson…who is running out of places to play/go when you consider the teams that are going to draft a QB. Lamar is the media's top QB in the NFL, only Patrick Mahomes is better for the media, but the NFL people are saying…"Lamar's not that valuable." No one wants him for big deal money.
It's looking like Lamar will tuck his tail and accept a lesser deal to go back to the Ravens…and he won't be happy, and this team has no juice going forward. The Ravens are spinning their wheels, and Lamar is the mud they're spinning in.
BUF:
They're holding their core group. Jordan Poyer stays…Tremaine Edmunds goes, and I think Sean McDermott was fine with that. The Bills are staying intact so far, and added a smart, lower cost free agent in Deonte Harty.
Harty for FF? I need to see how this develops. We've got two potential paths…
1) Harty becomes the slot WR for Buffalo…and gets to work with Josh Allen…and this ends up a nice FF thing.
2) Harty becomes the new Isaiah McKenzie and is a part-time #4 WR and key return man…and his FF value dies.
My lean was towards #2, at first, but then the Bills dumped McKenzie the next day -- so there's a clearer path for Harty all of a sudden…but he'll be battling Khalil Shakir and Gabe Davis as the #2-3-4 in the pecking order.
CAR:
Not doing too bad…considering the division they're in, and the driver's set they're in with the #1 pick (as long as they don't take Bryce).
Andy Dalton is a fine backup. Hayden Hurst is a solid TE (sorry, Tommy Tremble…I've now stripped you of the 'deep sleeper' for 2023 label). DeShawn Williams is a sneaky pull by the former Broncos D-C.
Miles Sanders is a giant waste of money, but for FF…he's in a great spot with a coach who likes him and will feature him.
CHI:
The D'Onta Foreman deal was huge…it's a cheap grab at arguably the best RB in free agency. And with Khalil Herbert already there, plus putting money into Travis Homer…I don't think the Bears will make the fatal flaw mistake of drafting Bijan Robinson early, or at all. Smart RB moves for the Bears, in an otherwise wasted free agency period for them otherwise.
It's good for D'Onta for FF…in that he has a real chance to be the lead back, but it's bad for D'Onta…in that Justin Fields takes a lot of the running gold.
A month ago, the Bears had the most CAP money and the #1 pick in the draft…a chance at an elite, franchise QB and filling up on established talent, and they gave the #1 pick away and all the really good/top free agents turned them down. More wheel spinning. They really haven't gotten better for 2023. I'm going to look to bet the 'under' on win total here…because the win total may hit 7.5 with some Fields-and-the-three-WRs' hype…I hope.
CIN:
The Bengals became a big free agency winner by landing Orlando Brown, who had ultra-high pass protection grades last year…protecting Mahomes, now a much-needed protector for Burrow. Cincy can drop the mic on that one…and they got Brown way below expected market value.
Losing Bates-Bell-Perine in free agency…it's not optimal, but it's where smart teams DON'T spend big FA money -- at RB and SAF. So, it's a smart thing. The Bengals are still, secretly, the best team in football…and their offseason is showing me more and more the confidence to believe that.
CLE:
Swapping Juan Thornhill for John Johnson in free agency was a mild win…with upside, at safety.
Otherwise this is not an inspiring free agent period for CLE…but to be expected because no one with options wants to go to the Browns. They need to trade or draft talent, because they have no chance in free agency on any good/great options.
They signed Jordan Akins, one of my favorite under-the-radar TEs for FF…or was, but he'll go to die here. An FF-black hole for TEs besides David Njoku.
DAL:
Cutting Ezekiel Elliott was the best move of the offseason. Why they didn't sign D'Onta Foreman to pair with Pollard, I have no idea…it was right there!
Acquiring Stephon Gilmore was smart. Tagging Pollard was smart. Trading from Brandin Cooks is smart. Dallas is staying in the NFC East contention with their moves so far…contention to bump off Philly from the top spot. It's just that Jalen Hurts is so good…and Dak may be fading away…Dallas's window is closing, or not, all on Dak's too-often-injured shoulders.
Pollard is helped wildly by this free agency period, for FF purposes. Cooks doesn't really change much from WR2/3.
DEN:
Sean Payton being brought in was a win to start the offseason, and they've made a few interesting moves since.
Adding Mike McGlinchy and Ben Powers, AND TE Chris Manhertz really bolsters their O-Line for blocking…big time. And Samaje Perine adds to the list of savvy blocking maneuvers. O-Line/QB protection is the biggest thing after getting the right QB…and Denver is 'winning' the O-Line offseason makeover wars right now.
Jarrett Stidham to backstop Russell Wilson is also very savvy. When/if they trade Sutton-Jeudy-Hamler…then this offseason will be up there for 'best of 2023', potentially.
DET:
The Lions had momentum and CAP space going into the offseason…they had a chance to put some distance between them and the NFC North pack and they have pretty well blown it, so far.
CB Emmanuel Mosley is nice but not a big game changer. David Montgomery is useful but not worth spending real payroll on…cheaper D'Onta Foreman WAS RIGHT THERE!
Cam Sutton signed at CB isn't great. There are so many great CB prospects in this draft, why spend on average veteran CBs?
GB:
The downward spiral to a decade long dark times is happening right now…
No one will want to sign in Green Bay, unless they have little other choice or get +20% more marketplace money. With Aaron Rodgers gone, there is zero incentive for free agents to go here. The Packers are going to lose/have lost Rodgers-Lazard-Tonyan…and they have added nothing of note. They are bleeding out.
We're about to find out how mediocre/bad (or great) Matt LaFleur is at head coaching…
HOU:
It feels like the Texans are signing a bunch of veteran players for their playoff run, I guess?!? Robert Woods, Noah Brown, Case Keenum, Jimmie Ward, Shaq Mason…the Texans aren't getting radically better, but are getting more mature.
The QB they take at #2 means everything…or if they bypass a QB, it will keep them down for more years ahead.
The signing of Case Keenum should put Davis Mills on the move…and some smart team should snag Mills to be their young backup to a veteran QB -- like to be an Aaron Rodgers' backup…or a backup to whatever great QB, so that at a minimum that backup can backstop a terrible injury to the starter -- like backing up Josh Allen or Justin Herbert, etc. It doesn't appear, however, that any teams are even really 'on' this thought. It's a shame…Mills is good, suppressed by playing for two of the worst head coaches in recent NFL history for his first two seasons.
Houston really could do the unthinkable and doesn't take a QB #2 and instead wastes the pick on an outside linebacker. A mistake similar to the should-be fire-able (GM) offense of drafting Derek Stingley ahead of Sauce Gardner. I cannot trust anything GM Nick Caserio does after that masterclass of ineptitude. Everything I needed to know about Caserio's scouting/management ability was displayed in the Stingley over Gardner draft moment. Houston cannot take a step forward until Caserio is gone…all ex-Patriots GMs need to be banished from the league…and Belichick's last three off-season's/non-Brady years have him being exposed as not-a-mastermind after all.
If Belichick isn't a personnel genius…then why hire all the guys who ate lunch with him once at the team facilities to be your team's GM?
IND:
So far, in free agency, I don't know if Indy thinks they're already great, and they don't need much more help…or if GM Chris Ballard is continuing to spiral out of control. They've invested in Gardner Minshew, Samson Ebukam, and a kicker (Matt Gay). They already had a solid kicker (McLaughlin) under control much cheaper. They gave away Stephon Gilmore. I have no idea what they are doing.
JAX:
Secured Evan Engram via franchise tag…a good move for JAX, and not-so-great move for Engram, for FF, who is in a crowded place for targets with Calvin Ridley now joining the offense.
The Jags have done little else this offseason, but they made a ton of moves in the past two FA periods and they are starting to get pinched for cash/CAP space.
KC:
Released Frank Clark, added sleeper (but nowhere near as good as Clark) Charles Omenihu to replace him. They lost Orlando Brown but replaced him with Jawaan Taylor. In my book, two slight downgrade moves -- but they have plenty of other young talent on the existing roster to not have to sweat it.
Adding LB Drue Tranquill later in the week, in free agency, is just more nice depth for KC. They are not giving up any ground, this offseason, to their claim to the top spot/team in the NFL.
LV:
The Raiders were already stuck in mediocrity prior to the 2023 offseason, and their 2023 isn't boosting their prospects for the now or future any…
Swapping Derek Carr for Jimmy Garoppolo is a neutral move. They dumped Darren Waller. They've added C-D grade free agents, usually those players being ones that had any/some tie to the Patriots at some point in their lives. Brandon Facyson and Marcus Epps are decent free agent grabs. They did get decent RT Jermaine Eluemunor to return.
It's been an OK, 'shoulder shrug' offseason at best -- and they aren't any closer to competing with the Chiefs.
You can't get excited for a Jimmy G. led offense…nor a boring/solid WR like Jakobi Meyers joining the mix. The next big Raiders event is when the Davante Adams situation blows up and they're selling him off pre-Draft. I believe a Davante to the Jets deal involving Garrett Wilson and Zach Wilson is very possible.
LAC:
They are sitting on a Super Bowl roster, for two years, and can't get a playoff win…it's a terribly coached team no matter what personnel they go out and buy. They've been great the past year or two in free agency, and all they do is underperform on the field.
So, this offseason (so far)…they've shuffled a lot of contracts around, pushing their problems down the road, and freed up money to re-sign Morgan Fox. They also added aging Eric Kendricks, but losing LB Drue Tranquill could be the wrong time to make this move. Tranquill has a brighter future, and possibly brighter now.
LAC is not any better overall, through the first week of free agency -- and now they're in a contract tussle with Austin Ekeler, which I'm sure LAC will blink first in. This Chargers team should be mentioned in the same breath as KC and Cincy, but they aren't.
LAR:
Super Bowl champs in 2021 turned dreadful in 2022…they are now paying the price for (smartly) buying their 2021 success. And credit to them they are ripping off the Band-Aid and leveling the roster to start the radical rebuild. Gone is Bobby Wagner, Jalen Ramsey, Coleman Shelton. They're trying to dump Allen Robinson among others…and, possibly, dumping Matt Stafford. They lost Nick Scott and Greg Gaines in free agency.
This team will be in a hole for the next few years.
MIA:
The Dolphins are arguably the 'winners' of the 2023 free agency period, so far. Acquiring Jalen Ramsey is a big-time move. Hiring D-C Vic Fangio was maybe the top move of the entire offseason to-date. But, also, I LOVE the signing of David Long at middle linebacker in all this as well.
Adding QB Mike White gives them plausible backup hopes if another Tua injury happens. Re-signing their old backfield is fine/cost-effective for the NFL…Wilson-Mostert-Gaskin are all re-signed/back.
The Dolphins are no joke…and I would advance the notion that Miami was the best team in the AFC East last year, but they lost Tua down the stretch and thus yielded to Buffalo. If Tua stays healthy, Miami wins the AFC East in 2023. They have become the Rams of 2-3 years scarfing down a lot of great, top, expensive talent…and players definitely WANT to go to Miami to play.
MIN:
Interesting moves, mostly positive for Minnesota this free agency period. Landing Byron Murphy was a perfect maneuver -- arguably the best CB free agent goes to a team desperate for CBs. Re-signing Garrett Bradbury is good. Adding Marcus Davenport on a one-year deal was an expensive gamble, that may pay off.
I didn't understand the big Josh Oliver money spend…after acquiring T.J. Hockenson last year. I like Oliver but they spent WAY too much on him, in theory. He's not bad/has hope but I can't believe the market was that big for him.
Minnesota is pruning some dying leaves off their tree and adding or re-signing useful things in their place. The Vikings are doing OK so far in the free agency period. They are arguably the top team in the NFC North, in a battle with Detroit…but are better coached/led and a better organization all-around.
NE:
Any of my thoughts of Bill Belichick being a personnel genius has all but gone out the window assessing his free agency moves post-Brady. It's much easier to attract talent to New England IF you possess Tom Brady in his prime AND thus winning Super Bowls. Without Brady, the Patriots free agency has been a reaching, expensive/overpaying mess. And 2023 is no different.
Mike Gesicki, JuJu Smith-Schuster, and James Robinson? Seriously?
Chris Board, Mack Wilson, Carl Davis, Raekwon McMillian, and Jabrill Peppers are all added or brought back for decent-ish money on defense? What? How? Why?
It's sad to watch dynasties fall.
The worst free agent move in NFL history? Bill Belichick…2020…arrogantly thinking: 'I don't need Tom Brady'. It's been downhill ever since.
NO:
Speaking of dying teams, by their own hands…the Saints. The Derek Carr deal will come back to haunt them/will never pay off. They're bringing back Michael Thomas and Jameis Winston…locker room issues. And their big move of free agency is signing one of the most 'shot' RBs out there, Jamaal Williams.
This team is going down…as I've been saying on the video shows every night this week.
They did ONE good thing so far…they re-signed Juwan Johnson. Other than that, this team is swirling the drain.
NYG:
So, the way the Giants are going to overtake the Eagles…is by signing 17 WRs, to pair with their low volume passing QB? Great.
NYG has signed or re-signed, this offseason, Isaiah Hodgins, Sterling Shepard, Jeff Smith, Parris Campbell, and Darius Slayton…plus, they have Wan'Dale Robinson on the roster already. And they traded for a WR who plays TE, Darren Waller. This would be like me getting a bunch of expensive automotive repair tools for Christmas -- they're nice and all, but they're wasted on me because I don't know anything about fixing cars. How is Daniel Jones going to feed all these guys? Why did the latest guys/WRs sign there knowing it's so crowded? Who is 'the guy' for FF? I say the answer is 'none'.
I don't know that they got better at WR…they just got more (too much) volume/depth.
They did add solid DT Rakeem Nunez-Roches and OK/good LB Bobby Okereke to the defense, in free agency, and those are OK enough signings.
NYG got better in free agency, a little…I guess, they didn't lose anything major -- but if you think NYG was a bit of a hoax/over its head last season…then this free agent group isn't going to stem/change that tide of a downfall follow up season to the 2022 playoff team.
NYJ:
Obviously, everything hinges on Aaron Rodgers. They don't get Rodgers…this team is toast. They will get him at some point.
Allen Lazard added is a good thing…especially with Rodgers coming. He has early season WR1/2 potential, given his relationship with Rodgers. We'll see if Davante Adams is headed over, or not, to change that up.
Re-signing Quincy Williams was smart.
The Jets are a playoff team with Rodgers…but they're not as good as Miami or Buffalo. Without Rodgers, NYJ is missing the playoffs.
PHI:
Philly management is doing a good job of keeping the Super Bowl runner ups mostly intact. Losing Javon Hargrave was rough, but they more importantly kept Bradberry-Slay intact on defense and Jason Kelce is returning for another season.
Letting Miles Sanders go was needed/genius. Grabbing Rashaad Penny as part of the backfield plan is way better…if he can just stay healthy (Penny's nickname).
Dallas is in pursuit, but the Eagles are staying ahead of the NFC East pack so far.
Marcus Mariota signed as the Hurts backup -- it makes sense for some running game QB continuity. If they are smart, they would draft Dorian Thompson-Robinson as future continuity behind Hurts.
PIT:
The Steelers have a few holes on this team, and they've really done a nice job to fill one of the gaps in free agency…linebacker. They signed FFM fave Cole Holcomb and then added a very solid Elandon Roberts. They are now WAY better at linebacker than they were the past 2-3 years.
Patrick Peterson for CB help? I dunno. It's coming close to 'the end of the road' for PP…and the Steelers may be 1-2 years too late on this.
Overall, a solid enough job by Pitt in free agency…if all they do was fix the linebacker issue, then that's a big step in the right direction.
SF:
SF wins big in free agency by signing Javon Hargrave…but there is risk that this may be a big-ticket disappointment. On the surface, it's a huge get.
Losing OL Mike McGlinchey hurts…as hopeful as the Hargrave signing is, the loss of McGlinchey is the opposite.
SEA:
One of the top sleeper DSTs for 2023, got better in free agency…
They added a solid/sneaky good Julian Love at SAF from NYG. They snagged up-and-down DT Dre'Mont Jones from DEN.
The most critical thing Seattle did was re-signing Geno Smith.
Seattle is sleeper to win the NFC West for the same reasons why they are a sleeper DST…look at the opposing QBs in the division Week 1, potentially…
Sam Darnold?
Colt McCoy?
Matt Stafford…maybe? Stafford with a tanking Rams team?
TB:
Tampa is strapped for cash…time to pay for the Tom Brady experience, which was absolutely worth it…they won a title. So, Baker Mayfield was the best they could do/afford…I get it.
Brady-Fournette-Julio-Brate-Donovan Smith…all gone. They could overcome that, but not sure if they will with Baker Mayfield and a lack of CAP space in 2023. I hope for Baker's sake that they do. Bruce Arians has always wanted to work with Baker -- here we go!
What might Baker be, at this point of his career, with the shackles unleashed…could this be his moment?
TEN:
If Mike Vrabel overcomes all the roster turmoil of 2022 into 2023 and goes on to rebuild the Titans fast and reclaims the AFC South this season -- he's for sure the single best head coach in the NFL. He's on my short list for the honor now…but if he takes this Titans rubble and wins with it…all bow down.
They lost Ben Jones, Taylor Lewan, and Nate Davis off the O-Line…Jones and Lewan the heart & soul of the team.
They dumped Bud Dupree. They lost Demarcus Walker. They ditched Robert Woods.
All these good (or formerly good) players that they punted out…and all that they've signed in return, worth noting, is Eagles disappointment OL Andre Dillard and DE that I don't like/never have liked, Arden Key.
I don't get what Tennessee is doing, but Vrabel makes lemonade all the time with roster lemons…this year's roster crisis seems impossible to overcome.
WSH:
They're going to try and take a big step forward to compete with Dallas and Philly, going into 2023 with an inferior roster, and coming out of free agency (so far) with Jacoby Brissett and moderate OLs Andrew Wylie and Nick Gates. I don't think Philly is any too worried.
They also lost Cole Holcomb, one of their best defenders and leaders.
This ship is about to sink…
Photo Credit: Coastal Elite from Halifax, Canada