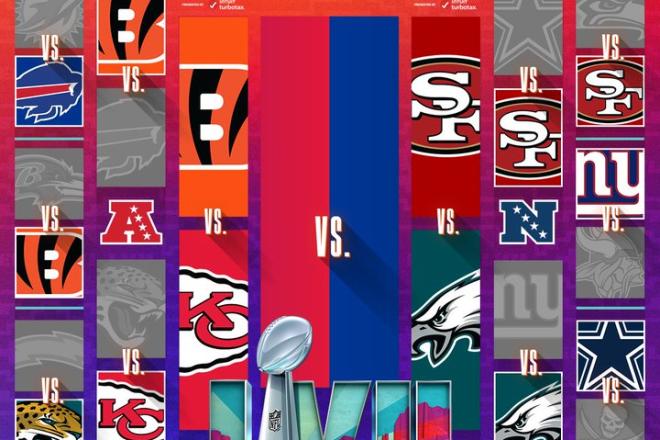 R.C. Fischer
Total Football Advisor
27 January 2023
2022-23 NFL Conference Finals Round Playoff Round Fantasy Player Projections
QB-RB-WR-TE-DST-PK projections for the Divisional Round round of the 2022-23 playoffs. Each position on a tab along the bottom...using our usual in-season weekly projections format.
 -- Our handicapping/ATS picks, straight up winner picks, prop bets, and Super Bowl prediction report will post Saturday morning 1/28/23.
 -- Our NFL Playoff Video discussion and audience chat/questions show is live on Twitch at 10pmET Friday 1/27 with RC, Bet The Close's Chris Bilello, and Andrew Duhan (Andrew DFS) where will discuss our ATS picks, game picks, DFS options/avoids, prop bets, and Super Bowl predictions. 
Show will be on-demand right after it closes to view or listen at your leisure from our Twitch channel: FFMetrics
Weekly Projections Spreadsheet: https://docs.google.com/spreadsheets/d/14vSHaLeMlpOsvB5_d1O4szDew8nRnM0BiC5hBSkpIls/edit#gid=720627012
You can save this sheet to your own Google sheet or Excel and sort/filter/edit to your desire.