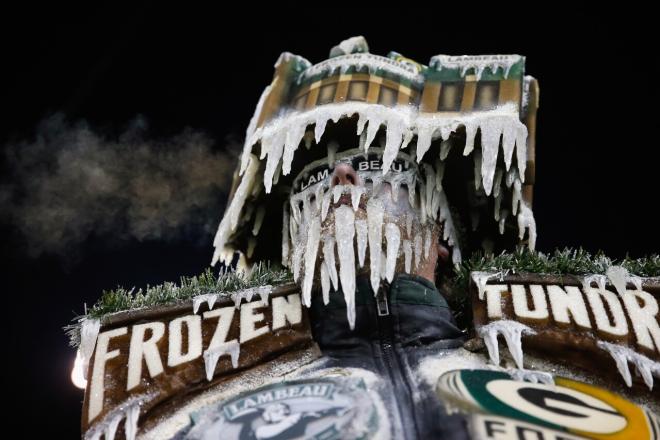 R.C. Fischer
Total Football Advisor
17 November 2022
Tennessee at Green Bay TNF Preview/Thoughts (the Allen Lazard discussion)…
So many people reading this have Allen Lazard and are now faced with what to do with him for TNF tonight…start or bench…that I thought I'd do a quick overview of what I see in this game, overall, and you can decide which way to go.
Overview…
This game is at Lambeau, where it will be 25-26 degrees, but 'feels like' 14-16 degrees. Not a good setup for a fancy, high volume passing game. Above all, Green Bay wants to run the ball…and Aaron Rodgers' current career low 231 yards per game is testimony to what Matt LaFleur wants to do. We know Tennessee wants to run the ball, and they will. The Titans are #31 in pass yards per game, but that's normal for them.
If the weather demands a heavy run game, then how are these two defenses against the run?
#2 best in rushing yards allowed per game (85.1), #4 best in YPC allowed (3.9), #1 best in rush TDs allowed (2) = Tennessee defense
#26 best in rushing yards allowed per game (140.6), #27 best in YPC allowed (4.8), #16 best in rush TDs allowed (9) = Green Bay defense
All the bad run game numbers by Green Bay, AND their best linebacker (De'Vondre Campbell) is out again this game. I think the Titans will be able to run the ball on Green Bay. Not so sure Green Bay will do the same, and because they lose time of possession in games from not stopping the run and get into early deficits, then Green Bay has to pass when they cannot win the ground control…and that passing game has been stunted all year, but a change up, a bit, with Christian Watson starting to show signs of life last week.
Tennessee is the #31 pass defense (yds allowed) in the league, but that's going to be a stat that might sucker Green Bay into a trap…the Titans were missing corners and many defenders early in the season, but have their secondary back in tact for the first time all season this game…and Tennessee been tougher on the pass in recent weeks except for Patrick Mahomes throwing for 400+ on them, but in 68 attempts and only scoring 17pts in regulation. The Titans have a much better pass defense going into this game than the seasonal averages would say. The Titans defense is also the 3rd-best sack team per game…pressuring an O-Line that has been pretty flimsy this season…and Bakhtiari and Jenkins are seriously 'questionable' this game.
I think these two teams try to run it at each other, where Tennessee has the advantage. Green Bay will eventually try to throw, especially when they get down…but Tennessee's defense is better overall than Green Bay's offense. Before the Dallas game last week, Green Bay lost five in-a-row scoring 15.8 PPG. Unless Rodgers hits a miracle or two to Christian Watson again…the Pack might be in trouble. GB ran for 200+ on Dallas, thus opening up the offense/scoring last week -- they ain't running for 200+ on Tennessee, they might not/won't run for 100+ on Tennessee.
The Titans defense is better than the Green Bay offense. The Titans run game (which is their offense) is better than the GB run defense. The coaching edge is 10x in favor of Tennessee. Green Bay has the Lambeau advantage, that's it. I think the Titans win a lower scoring game that has depressing numbers for FF, except for Derrick Henry…and whatever Green Bay WR gets a lightning strike big play. This game is set up to be a run heavy, clock moving, low play count, low scoring game.
If that's our general game premise, then let's look at some of the key FF players to consider their outlook…
QBs:
Aaron Rodgers is a QB2…a (0/10) this season…and facing an improving pass defense Titans in a ball control game in cold weather. Not good. He's gonna need to hit a big play to survive for FF. I don't see a big upside here in the normal flow of this game…unless GB totally abandons the run and there's a bunch of junk action, but the Titans would start to tee off on this bad GB O-Line if that occurred.
RBs:
By the run defense numbers, Derrick Henry should blow up tonight…but the O-Line missing center Ben Jones is a huge hit. Tennessee usually overcomes O-Line issues, but Jones out is the heart and soul out. But Henry is obviously a 'go' every time no matter what.
Aaron Jones takes on this top tier run defense…it may not be great tonight. There's hope for a bunch of swing passes. You have to play Jones in most cases, but this is a bad setup.
WRs:
LAZARD
What you really wanted to know about all along… Should you play Allen Lazard tonight?
There's a lot working against Lazard in this game: low volume offense game script, cold weather, Christian Watson coming on, but the biggest deal is -- Kristian Fulton is back practicing in full and he's a shutdown type of corner. Last week, when Trevon Diggs shadowed Lazard, Rodgers avoided Lazard most of the game.
There are some hopes here: GB falls behind and has to throw and Lazard is still Rodgers' #1 WR. Watson will likely see new coverage to halt him, so it won't be as easy for Rodgers to exploit Watson. The weather is cold, but Rodgers and Lazard seem to thrive in the cold/at home. Also, it's possible Tennessee doesn't send Fulton to travel with Lazard…so then it opens up the world to Lazard.
I'm not excited about this matchup for Lazard at all, but Lazard still is a #1 WR for his team and that means something. If Fulton went down in game, it would change the script. Lazard trends OK with a limited upside -- but he is Allen Lazard, a playmaker and Rodgers might have to force it to him and let him make plays…especially if Watson starts dropping passes and/or getting hurt, as has been his norm. I trust Lazard more than Watson for this game, but Watson is a nuclear bomb that can go off for FF points at any moment.
WATSON
Play Christian Watson? He's a boom/bust. One big play, which he is more than capable of, could make the FF start. I suspect the Titans will play a safety over on Watson and try to keep him inside and not running full gear to try and halt him. I'm pro Watson in general, but this is not a great setup with the weather and the defense…but 1-2 big plays with his speed and it won't matter. There's always hope with Watson.
All the other WRs in this game, on either side…not interested. However, based on last week's slot cover disaster by GB…if they play SAF Darnell Savage on slot WR Nick Westbrook-Ikhine, he would be the one that can put up some numbers for Tennessee.
TEs:
The Titans don't use their TEs as weapons, so nothing here. Although, Chig Okonkwo is due for a 3-4 catch game and splash output.
A favorable matchup this week, but Tonyan's numbers have sucked all season except for his Week 6 anomaly vs. the Jets. I wouldn't be shocked if he had a 4-45-0 game…and a TD always possible but hasn't been happening this season.
DST:
Green Bay's defense is battered from injury, so 'no thanks'.
Tennessee has got a lot of their key defenders back this game and GB's been a bad offense most all season…bad weather, bad offense/O-Line/coaching game plan -- Tennessee-DST projects solidly for this game.
Good luck with whatever you need from this game. The Lazard-Watson thing has no obvious answer. You could debate yourself in circles on either. You're gonna have to go with your gut or a coin flip if you have 50/50 calls to make on them versus another option.
Keep your FLEX flexible…no TNF guys in the flex unless no other choice (rare, very rare).
As a bettor…I take the points and the far superior Titans team.