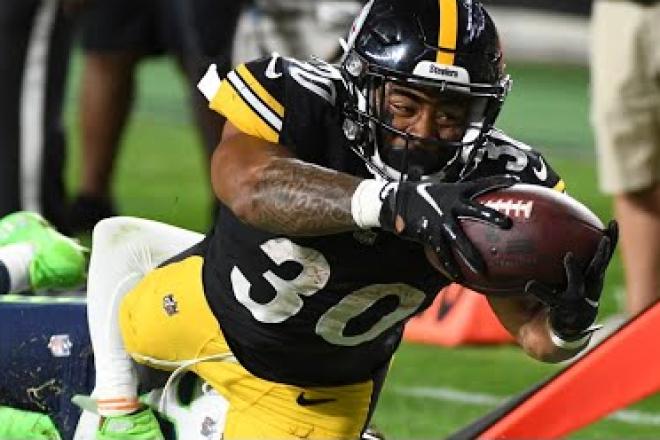 R.C. Fischer
Total Football Advisor
12 September 2022
2022 Fantasy/Dynasty Monday Executive Summary: Week 1 (formerly known as the 3 things/5 players report)
In the 2021 season, Week 1, the Green Bay Packers got beat 38-3 by the Saints…where Jameis Winston threw 5 TD passes. The following week, the Packers were declared flawed and broken and everything else you could throw at them. They went on to be the #1 seed in the NFC playoffs.
In the 2021 season, the Tennessee Titans lost their Week 1 game, at home as a favorite, to Arizona…a 25-point humiliating loss. The Titans would go on to be the AFC #1 seed in the playoffs. Arizona would win their next 7 games and look like the best team in the NFC…in the end, they weren't close.
In the 2021 season, Week 1, the Buffalo Bills lost a stunner at home to the Steelers. The Bills would go on to win the AFC East and were on their way to the AFC Finals before they messed up the final seconds of their game with KC.
You know what I'm trying to say with these examples.
And not that it was a bad week in FFM-land, because it was actually, shockingly, a pretty successful week from all the reports coming in. We might see a 65%+ win-rate, possibly 70%+ win-rate depending upon our key Denver assets tonight. I thought it looked like a 50/50 start after Thursday night, but we had some Week 1 duds…but then so did everyone, as usual…especially many of the Dallas and Tampa guys last night flopping. We hyper-focus on our X-player/s who had a bad week/game result and don't consider our opponents are going to have their share of duds too.
If you won Week 1…then you're probably feeling OK/lucky -- because we never do anything right on purpose in Fantasy. Wins/good things are always accredited to 'luck'. "Well, I can't believe I won…but that's only because ____ thing happened," is what I see every other email/text for 18 weeks of the season, every season. But, still, you're not in a bad mental state because you are (1-0), and that's always good.
However, I have been doing this long enough to know…if you lost this week, you're ready to trade your whole team and/or quit Fantasy Football for forever today. At least, you're keeping it all in good perspective!
You cannot panic at an (0-1) start. You can't keep obsessing over all the perceived flaws on your roster after one whole week. There are curveballs that hit. There's moves to make, but Week 1 results are not going to be assumed/repeatable events every week. You will adjust. You will be fine…if you keep your wits about you in this game.
Every week is a clue. Every week we learn more about our own depth and how/who to start…trades to make…waivers to move on. You know, long time FFMers, you're gonna lead the league in waiver transaction counts, rejected trade offers, and bench scoring. That's how we play the game. We're building towards making our move into the bye weeks where our depth and lessons learned beats the opposition. It happens every year, as long as you don't panic.
So many moving parts every week…RBs going down and out, Dak Prescott just killed off any semblance of Lamb-Gallup-Schultz…and the Tyron Smith injury foretold it, and killed off any Zeke or Pollard hopes. The Bears-49ers game was in a monsoon, how can you account for that in the preseason prep? The Bengals had the best kicker in the league brought down by a long snapper issue…how can we foresee that?
There's a million twists and turns all season, every week -- the game is played/won by the people who adjusted within the changing landscape the best. We won divisions and titles because of D'Onta Foreman and Rashaad Penny last year…they weren't even on any radar Week 1…or 2…or 3…
We got time. We got a lot of data/tape to try and process and react to. Much of it we will react to properly…some of it we'll get too enthusiastic, or not enthusiastic enough and miss an opportunity. It's all fluid with a ton of time left to go. Don't lose your mind from a Week 1 loss…don't get complacent at all if you cruised to victory.
I'm pleased with the results I'm seeing from Week 1, overall/across-the-board. Even the losses…I'm seeing they were potential wins sitting on the bench. That happens…it's a good thing that we had the potential win in our possession, and now we know more how to use the weapons better in Week 2…we hope.
The biggest things I'm taking away from Week 1…
It's the same lesson over-and-over that we all, including me sometimes, will fail to ever learn/act on. The 1st-round RBs were a letdown…the 1st-round WRs were money without exception…the high-end QBs were worth paying up for…the 3rd/4th-round RBs and WRs really were (mostly) dead zones…the rookies were all overhyped (out of the gates)…and as always, kickers and DST mattered more than we gave credence to.
Yet, next year we will get suckered into the same redraft mode…chasing RBs up high out of fear of missing out and working from a mindset of 'I can get any QB later'. Most of you that lost Week 1, I'll bet the majority of the opponents had Allen or Mahomes. And, next year, like every year, we'll be back chasing the hottest rookies to try and have a Twitter/chat room burn moment over our league mates. Have fun, in redraft, dropping all those hot rookies you took 10th-14th round the next 1-2-3 waiver weeks pursuing other needed things.
I swear to all things Holy…I am not taking a running back in the 1st-round next year. *Fast-forward to next August, where I am contemplating the good value with ___ RB with the #1-3-8-12 whatever pick because everyone in that league takes RBs like crazy.
Look at all the injuries. Look at all the upsets. Look at all chaos. And this is just Week 1, with a game still yet to be played! We got a ton of time and opportunity ahead. Keep your hands on the wheel…keep your wits about you, don't doom the entire season after one event. Nor celebrate too hard the good results -- we got a lot of time and twists and turns coming. It's an everyday game for the next four months, we're just getting started.
The Rams ran into the Bills buzzsaw Week 1…and are now having every analyst give the world their thousand changes the Rams need to make to save their season…after Week 1…after facing the Bills.
The Chiefs drew the Arizona Cardinals Week 1, a terribly coached team missing all semblance of its cornerbacks -- and thus KC walked all over them, while Tony Romo pleasured himself under his desk while watching/announcing the game and declaring the Chiefs way better without Tyreek and the obvious favorite to win the Super Bowl.  
What would have happened if KC drew Buffalo Week 1…and the Rams got this disaster Cardinals team? How would things be perceived the day after?
It's just one week…one round into this fight. Whether you won or lost…keep your composure and let your league mates that lost panic and the ones who won let them be complacent. We're fighting a different fight style.
Last year, after Week 1…
Jared Goff was the #3 FF QB scorer…Winston #4.
McCaffrey was the #1 RB…Jamaal Williams #2…Ty'Son Williams #9. Jon Taylor #11…Derrick Henry #31.
Amari Cooper was the top scorer regardless of position after Week 1/PPR. Corey Davis #5 WR. Cooper Kupp #10 WR. Justin Jefferson #45 WR. Davante Adams #53 WR.
Gronk was your top TE…Juwan Johnson #5. James O'Shaughnessy #10.
Joey Slye your top kicker…Arizona your top DST.
There's a long way to go in this race.
It's a very long, arduous race…this thing we play called 'Fantasy Football'…it's a long scratch & claw of a Fantasy season. It's not about looking back at what you think you shoulda done in the redraft (we can do that in the offseason, not after Week 1)…it's about what you ARE gonna do now as a reaction to this new set of results/data called 'Week 1'. https://youtu.be/ax2bQOZy6Sc?t=21
NE-MIA
 -- RC WAS RIGHT: Miami was gonna get Tyreek Hill (8-94-0, 1-6-0) numerous times in that offense, more so than he got in KC last year…Tyreek will have more catches and rushing attempts in 2022 than 2021 (assuming he stays healthy).
 -- I watched the least of this game and CHI-SF in live time, the other games were way more interesting, so we'll see what I see on the re-watch but live-time New England looked as pathetic as advertised in the preseason. Put a fork in them for FF for anything having to do with the passing game…QB or WRs or Hunter Henry (2-20-0/3).
 -- Chase Edmonds (12-25-0, 4-40-0/4) was the primary weapon out of the backfield for Miami. I wasn't totally sure how much Raheem Mostert (5-16-0, 1-16-0/1) would get in there and mess things up, but Mostert didn't/was just a compliment. RB2 with a little upside for Edmonds ahead in PPR.
Just for my own notes for the 2023 offseason-into-regular season. I'm going to track under each game note here to see whether the way I saw/perceived the teams in the preseason translated to Week 1 wins/losses.
The TNF game, I thought Buffalo was the best thing I saw in the preseason…and the Rams didn't participate. So, after the TNF game (a running tally)…
Looks good/great preseason: (1-0)
Looks bad or didn't participate in the preseason: (0-1)
Hard-to-tell/didn't get a feel: n/a
I thought Miami looked sharp in the preseason glimpses of the 1st-team, and New England looked sad.
Looks good/great preseason: (2-0)
Looks bad or didn't participate in the preseason: (0-2)
Hard-to-tell/didn't get a feel: n/a
BAL-NYJ
 -- This is the 'betting on himself' version of Lamar Jackson (17-30 for 213 yards, 3 TDs/1 INT, 6-17-0)? Bad bet.
Barely 50% of passes completed. Continuing to go nowhere as a runner, nothing like he used to be. He hit a couple fortunate TD passes vs. NYJ to salvage the day. It didn't look great to me, but it worked.
 -- Kenyan Drake (11-31-0, 1-15-0/1) didn't look great either…but he will be the lead guy until JKD is ready, which means about 1-3 more games.
 -- The Jets receivers padded their numbers in the passing game with Joe Flacco (37-59 for 307 yards, 1 TD/1 INT) throwing a ton of passes, short-safe passes to quietly get out of the game alive. I can't read anything into these gaudy catch counts because they basically had two games worth of targets in one game.
Baltimore always takes the preseason seriously and comes out firing. The Jets looked terrible in the preseason…
Looks good/great preseason: (3-0)
Looks bad or didn't participate in the preseason: (0-3)
Hard-to-tell/didn't get a feel: n/a
PIT-CIN
 -- RC WAS RIGHT: Chase Claypool (6-36-0, 4-18-0/6) is the WR to own from Pittsburgh, for FF. Diontae Johnson (7-55-0/12) was on his way to a sad 2-catch game -- but upped his catches/targets late and into OT…an OT that should've never been. The Steelers used Claypool as a primary weapon but Cincy started taking it away some 2nd-half, but still Claypool was running the ball like a Deebo…plenty of good signs here -- but also this passing game doesn't look great with Trubisky/Tomlin at the helm.
Also, I tried to warn you about George Pickens (1-3-0/3) right now...it's too early for him, he's full of himself and way underdeveloped and all the compliments from the media has gone straight to his head…a lesser-talented, similar mindset to Kadarius Toney possible here.  
 -- If Tee Higgins (2-27-0/2) is going to miss time, Tyler Boyd (4-33-1/7) becomes a serious WR2 threat ahead…for as long as Tee is away.
 -- Najee Harris (10-23-0, 2-3-1/2) got hurt later in this game…had his leg bent back badly and hurt his foot, which appears to be a re-aggravation of his Lisfranc sprain from the preseason. He's in a walking boot. I suspect he'll miss 3-6 (or more) games, in which case Jaylen Warren (3-7-0, 0-0-0/1) will be the best RB to have in his stead. They may ceremonially 'start' awful Bennie Snell, but Warren will see the most action because he's 10x better than Snell (or McFarland).
When Najee left…game was on the line for multiple series, and Warren was out there the entire time, not Snell.
The Steelers pushed in the preseason because they had a QB competition going, and thus they did fairly well. Cincy was absent from the preseason.
Looks good/great preseason: (4-0)
Looks bad or didn't participate in the preseason: (0-4)
Hard-to-tell/didn't get a feel: n/a
IND-HOU
 -- I didn't think Michael Pittman (9-121-1/13) was having that great a game, and then all of a sudden -- I see his final stats and am blown away. Good for him. He's clearly the #1 WR for Matt Ryan (32-50 for 352 yards, 1 TD/1 INT), who looked weak most of this game…but he did have 350+ yards passing, but I wouldn't count on that happening often/at all this season. It was an OT-aided/high pass attempt fluffed up number.
 -- RC WAS RIGHT: Davis Mills (23-37 for 240 yards, 2 TDs/0 INT) is looking more and more like the best QB from the 2021 NFL Draft…and that the 2021 NFL Draft for QBs IS worse than the 2022 crop, despite every football analyst believing otherwise…they'll believe it later, after it's way beyond obvious.
It's not that Mills is amazing, but he was solid here…it's just the rest of the 2021 QB class sucks. Trey Lance is that class's only real star hope, and that hope seems to be fading a bit…and we'll get to him/his game in a bit.
 -- Houston would have won if they were not awfully coached by Lovie Smith and crew. They really snatched a tie from the jaws of a victory here with terrible play calls and player rotations.
Rex Burkhead (14-40-0, 5-30-0/8) with more carries and targets than Dameon Pierce (11-33-0, 1-6-0/1)? Unconscionable. A well-earned tie…a game they were clearly better than Indy.
I thought Indy was arguably the worst looking team in the preseason and I thought Houston was very game/hopeful in the preseason. Houston shoulda won here, going away.
Looks good/great preseason: (4-0-1)
Looks bad or didn't participate in the preseason: (0-4-1)
Hard-to-tell/didn't get a feel: n/a
JAX-WSH
 -- Less than a year from achilles tear and surgery (an injury that usually destroys RB careers), James Robinson (11-66-1, 1-3-1/2) is back running around fine and is the lead back for the Jags. It's a true miracle…or is as I was saying in the preseason -- modern medical advances are moving too fast to look back at history and make sweeping judgements/guesses. He's the lead for this bad offense. Travis Etienne (4-47-0, 2-18-0/4) is a side piece, passing game back. Another wasted FF pick hyped up for that 3rd/4th-round black hole we discussed ad nauseum.
 -- The Curtis Samuel (4-17-0, 8-55-1/11) that I was looking for last year has arrived…a year too late. Led the team in targets…and added 4 rushing attempts. Is this gonna keep up? I mean, I like to see the target team lead/high count but do you trust Carson Wentz (27-41 for 313, 4 TDs/2 INTs) will throw for 300+ yards and 4 passing TDs each week? Is he playing JAX every week? DET next week…maybe.  
Ditto Jahan Dotson (3-40-2/5).
 -- RC WAS WRONG: Antonio Gibson (14-58-0, 7-72-0/8) took advantage of the Brian Robinson absence with a nice game, no fumbles…and a major presence in the passing game. Enjoy about 3 more games of this before he and Robinson might start working a split starting Week 5-6.
Washington looked decent in the preseason, especially when Sam Howell was at QB. Jacksonville was the same old issue (the QB) in the preseason.
Looks good/great preseason: (5-0-1)
Looks bad or didn't participate in the preseason: (0-5-1)
Hard-to-tell/didn't get a feel: n/a
SF-CHI
 -- I think you have to pretty much throw this game in the trash for drawing any conclusions…it was pouring down rain on a water drenched field. The passing conditions were impossible. The running conditions were no fun.
 -- Elijah Mitchell (6-41-0, 2-8--0/2) got hurt in-game, his knee again…it's starting to become a concern because it seems like he can't go 2-3-4-5 games without an injury taking him out for a game or two. This injury may not be 'drastic' but could have him miss a game or two, which turns the lead over to Jeff Wilson (9-22-0, 2-8-0/2) for a bit.
Deebo Samuel (8-52-1, 2-14-0/8) filled in at RB some in Elijah's absence…once again saving his FF-hide with a rushing TD to go with a terrible receiving output.
 -- Justin Fields (8-17 for 121 yards, 2 TDs/1 INT) had 2 TDs passes, shockingly. They were both kinda fluky. I don't see any growth here. I mean, it was raining so you can't judge anything -- but you can see the rest of his passer numbers…not-good.
I don't want to judge either team from this game, but Chicago was OK on defense in the preseason (not so much offense) while SF was pretty solid in the preseason too. Just putting this game outside of any sweeping judgements.
Looks good/great preseason: (5-0-1)
Looks bad or didn't participate in the preseason: (0-5-1)
Hard-to-tell/didn't get a feel: n/a
No call: SF-CHI (due to the rain conditions)
PHI-DET
 -- RC WAS WRONG: Every Philly RB scored a TD, but Miles Sanders (13-96-1, 2-9-0/2) was the clear lead…as you'd expect. I wondered if Boston Scott (4-10-1) might see a window of opportunity to take over if Sanders faltered or got re-injured here, but he didn't. We came, we saw, we failed on Scott…moving on in Week 2.
 -- RC WAS RIGHT: D.J. Chark (4-52-1/8) was a late grab player who might have a hot start/payoff…he had a decent game here in a tough matchup. Should we 'sell high'? Not just yet, but you can if you are upgrading and using DJC as bait.
Chark has WSH-MIN-SEA the next three weeks. After that Week 2 with WSH, another favorable spot for DJC, we can reassess if it's time to sell hot or hold to gain more value.
 -- RC WAS WRONG: (at least for this week) A.J. Brown (10-15-0/13) got plenty of volume to matter for FF. I thought the Eagles low volume passing game would suppress AJB…but he got 10 of the 18 completed passes this game.
Based on a one-week snapshot, AJB matters…and DeVonta Smith (0-0-0/4) is dead, and Dallas Goedert (3-60-0/4) is in FF-trouble/purgatory as well.  
Philly was up and down in the preseason, but I thought they got worse each week of the preseason…whereas Detroit was totally amped up. This is the first game we're tracking here where the better preseason-look team lost.
Looks good/great preseason: (5-1-1)
Looks bad or didn't participate in the preseason: (1-5-1)
Hard-to-tell/didn't get a feel: n/a
No call: SF-CHI (due to the rain conditions)
NO-ATL
 -- Tyler Allgeier inactive (unbelievable). Damien Williams (2-2-0)…you gotta be kidding me. Reality set in and Cordarrelle Patterson (22-120-1, 3-16-0/5) took over and put the offense on his back. That will be the flow until they start moving Allgeier into more of a split role (for carries) with CPatt…but that might not be until the 2nd-half of the season (or 2023). CPatt as an RB1 every week is on the table for now.
 -- Taysom Hill (4-81-1, 1-2-0/1) was the most impactful player on the field this game…for the minimal times he was in (16 snaps). He really changed the game…and you have to start wondering if he's going to be a TE1 threat now…because after the top 3-4 Fantasy TEs, it's a giant drop-off to any one of about 20 TEs who could be the #6-12 best TE in FF scoring any given stretch of the season.
Hill's threat of running and maybe even making a throw or two…boosts his minimal receiving numbers into a backend TE1 hope.
But then there is RC new fave Juwan Johnson (2-43-0/5)…he played 74% of the snaps while Trautman played 41% and Taysom 26%. We'll discuss JJ more in a bit.
 -- RC WAS RIGHT: Marcus Mariota (20-33 for 215 yards, 0 TD/0 INT, 12-72-1) is a QB1 threat in 4pts pass TD because of his running ability and desire.
The Saints looked good/decent in the preseason, whether 1st-team or the backups…but so did Atlanta. So, we have to move this to a no call without a clear differentiator.
Looks good/great preseason: (5-1-1)
Looks bad or didn't participate in the preseason: (1-5-1)
Hard-to-tell/didn't get a feel: n/a
No call: SF-CHI (due to the rain conditions), NO-ATL
CLE-CAR
 -- Nick Chubb (22-141-0, 1-2-0/1) was the star of the game on offense, but Kareem Hunt (11-46-1, 4-24-1/4) got the TDs, which was a theme when they worked together last season.
 -- Donovan Peoples-Jones (6-60-1/11) 11 targets and Amari Cooper (3-17-0/6) a non-factor with just 6 targets. The Amari NFL story feels like it is winding its way to a sad end. DPJ as a pickup this week? We'll discuss that in the next five players section.
 -- Speaking of sad WRs… Robbie Anderson (5-102-1/8) was on his way to a 4-27-0 game but then sprung loose for a quick hit pass and long run 75-yard TD late in this game to make his FF-week. For 55+ minutes of this game it was pretty sad looking. Ditto for D.J. Moore (1-7-0, 3-43-0/6).
Matt Rhule will be fired somewhere between Week's 6-18, at this rate. This team, this offense has no life to it.
I thought both Cleveland and Carolina looked terrible in the preseason, so it's a neutral event here.
Looked good/great preseason: (5-1-1)
Looked bad or didn't participate in the preseason: (1-5-1)
Hard-to-tell/didn't get a feel: n/a
No call: SF-CHI (due to the rain conditions), NO-ATL (both good), CAR-CLE (both bad)
NYG-TEN
 -- RC WAS RIGHT: As predicted in the preseason, rookie Kyle Philips (6-66-0/9) led the Titans in targets/catches. It's going to be true all season. He's the Hunter Renfrow/Cooper Kupp/Julian Edelman for the Titans…in a much less impressive passing game.
 -- RC WAS WRONG: Kadarius Toney (2-23-0) barely played/didn't play in the 1st-half…and then started to jump into the game a bit in the 2nd-half…and was instantly electric, but then quickly out of the game as the Giants had their big comeback/gift win.
Toney being punished on the bench this game is one strike. The Giants winning (luckily) without him is two strikes for me on Toney…they now have no pressure to get him into the lineup Week 2. So, now I'd just sit him on your FF bench for another week or two to see what happens. He's so unbelievably talented, and you saw it in his two touches here, but he's such a head case. If he ever gets it together, he'd be an FF-star…but I don't know if he'll ever get it together.
 -- I honestly have no idea how Tennessee lost this game…or how the Giants even scored a point. The Titans were dominating the game for 2+ quarters and then all of the sudden Saquon (18-164-1, 6-30-0/7) broke a long run and later a TEN punt was muffed to set up a short score and then somehow NYG pulled ahead at the end for a win. I didn't see any turn in this offense, but Barkley back is a big help to hide behind.
I thought the Giants looked bad in the preseason, and Tennessee looked pretty good…and it shoulda worked out that TEN won here…but they didn't.
Looked good/great preseason: (5-2-1)
Looked bad or didn't participate in the preseason: (2-5-1)
Hard-to-tell/didn't get a feel: n/a
No call: SF-CHI (due to the rain conditions), NO-ATL (both good), CAR-CLE (both bad)
GB-MIN
 -- RC WAS WRONG: I thought Justin Jefferson (9-184-2/11) might be muted against the ace Green Bay secondary, but he maneuvered around it like they weren't even there…many times they weren't. Clear skies from here for JJ.
 -- Speaking of the GB-DST…they played a not-their-best game, a few coverage mistakes, but despite being overmatched on both sides of the ball -- GB only allowed 23 points in what felt like a game they were gonna give up 40+. They gave up just two FGs in the 2nd-half as they tightened up…and as Minnesota tried to run it out. Low 3rd-down conversions for Minny too. I'm just nothing, the GB-DST is not dead because of this event – that's why we didn;t want to start them, the Vikings' offense is good!
 -- The big news from this game: A.J. Dillon (10-45-1, 5-46-0/6) appears to have taken over as the lead back for the Pack. Aaron Jones (5-49-0, 3-27-0/5) is just a nice complementary piece and more used in the passing game situations, but not by much. Dillon seems to have taken over with the new O-C. FINALLY.
The Vikings looked good in the preseason, especially on defense…while Green Bay didn't participate. It showed.
Looked good/great preseason: (6-2-1)
Looked bad or didn't participate in the preseason: (2-6-1)
Hard-to-tell/didn't get a feel: n/a
No call: SF-CHI (due to the rain conditions), NO-ATL (both good), CAR-CLE (both bad)
KC-ARI
 -- RC WAS WRONG (for Wk1): I thought Marquez Valdes-Scantling (4-44-0/4) was fine…just didn't have the hot FF week I thought he might have. He had an end zone/TD shot but the defender saw the score coming and grabbed him/PI'd the play to set up a short TD by someone else next play. If he had hit that TD, you'd feel fine about MVS. I thought he looked good and working the role that I expected…medium and deep shots, but KC stayed with shorter scripted passes a lot more than just letting Mahomes-be-Mahomes.
 -- RC WAS RIGHT: One our Video Q&A show Sunday morning, I noted that with Rondale Moore hurt/out…that it was Greg Dortch (7-63-0/9) who would be in a better spot than Andy Isabella (1-10-0/3). Dortch was the preseason star among the 2nd-team WRs. He looks great. He's legit…but buried in Arizona when all the WRs are healthy. However, Dortch was the guy Week 1…and I assume Rondale will miss Week 2, and Dortch will be in that good spot again.
 – RC (SCOUTING) WAS RIGHT:  Isiah Pacheco (12-62-1), who has now had the spelling of his first name changed from the way it was presented at the NFL Combine and on his college website, took a lot of touches late when the game was out of hand…but he did get some work with the 1st-team in the 1st-half. KC is pushing him along at a moderate pace, to be an eventual split role RB with CEH (7-42-0, 3-32-2/3)…and to take over at the next CEH injury event. But we're probably weeks away from that happening in more of a split…and a 70/30 split (at first) at that.
KC really did work in the preseason and Arizona mailed it in -- and it all showed.
Looked good/great preseason: (7-2-1)
Looked bad or didn't participate in the preseason: (2-7-1)
Hard-to-tell/didn't get a feel: n/a
No call: SF-CHI (due to the rain conditions), NO-ATL (both good), CAR-CLE (both bad)
LAC-LV
 -- RC WAS RIGHT: The Chargers-DST looked pretty hot in this game…5 sacks, 9 QB hits, and 3 picks -- this happening without their best defender, CB J.C. Jackson. This one looks like a 'hit'…a DST to hang with this season. Just not using them this week…at KC. But are using them Weeks 3-5 for sure, JAX-HOU-CLE.
 -- Keenan Allen (4-66-0/4) hurt his hamstring, and who stepped up with a great effort in his place? DeAndre Carter (3-64-1/4)! The guy is a good WR…but he always gets overlooked and bounces around the league, and then when forced into the lineup due to injuries…he turns in nice performances. If Allen is out for some time…Carter looks like the temp #3 starter…not Jaylen Guyton (0-0-0/1)
 -- Shocker! Nearly half of all Derek Carr's throws and completions went to Davante Adams (10-141-1/17) and all the other LV FF-things died off…which will be a theme of 2022…just like happened in Green Bay when Davante dominated the touches.
Las Vegas gave good effort in the preseason, while LAC took it off…and it caused this game to be closer than it should've been.
Looked good/great preseason: (7-3-1)
Looked bad or didn't participate in the preseason: (3-7-1)
Hard-to-tell/didn't get a feel: n/a
No call: SF-CHI (due to the rain conditions), NO-ATL (both good), CAR-CLE (both bad)
TB-DAL
 -- Dak Prescott (14-29 for 134 yards, 0 TD/1 INT) broke his hand and will miss weeks of play…which Dallas was dying already, but now they're officially dead. Cooper Rush (7-13 for 64 yards, 0 TD/0 INT) is not the worst backup in the world…but behind that O-Line with no weapons, we could see Dallas sink to the bottom of the NFC East and trying to sell-off assets before the trade deadline.
Everything Dallas gets downgraded now.
 -- Two things Dallas should blow-up/move on from while they can…
Trade Ezekiel Elliott (10-52-0, 10-0-0/1) and move on already.
Trade CeeDee Lamb (2-29-0/11), who may be the single most overrated WR in football. His name is 100x bigger than his reality. Lamb and Jerry Jeudy should be given a Vikings' funeral and get out of the NFL analyst's hearts. I'll take shock starter, UDFA rookie WR Dennis Houston (2-16-0/5) onto my NFL team before I'd take the payroll albatross-to-come, CeeDee.
 -- Chris Godwin (3-35-0/3) is another 2022 Week 1 modern medical miracle…another guy coming back from devastating injury in less than a year…in less than 10 months. But Godwin then got hurt in-game, possible hamstring. Unknown severity.
Julio Jones (2-17-0, 3-69-0/5) played about half the game here. He was OK. He's definitely lost a step but is still a crafty veteran WR. He made a great diving catch on a bomb before half-time, but outside of that he was not much of a factor.
I couldn't get a good feel for either Dallas or Tampa in the preseason…so, I'll put them in the 'hard-to-tell camp, both teams.
Looked good/great preseason: (7-3-1)
Looked bad or didn't participate in the preseason: (3-7-1)
Hard-to-tell/didn't get a feel: (1-1)
No call: SF-CHI (due to the rain conditions), NO-ATL (both good), CAR-CLE (both bad)
For whatever it is worth…the teams that caught my eye 'positive' in the preseason, they overwhelmingly won in Week 1. The teams that caught my attention in the negative, overwhelmingly lost…to the positive ones. Just the way this Week 1's schedule worked out. And even the 'wins' by the 'negative' preseason teams, they were suspect/lucky wins (NYG…the Indy tie).
I'll be interested to see if this trend carries over to Week 2…or if it's just a Week 1 phenomena and teams blow the rust off Week 1 and move on a different path from here.
  ===== FIVE PLAYERS  =====
*** FIVE WAIVER PLAYERS TO TRUST***
*Looking at players owned less than 50% on average in leagues across the whole FF-landscape. Your league, obviously, may be different/deeper.
**Adding a school grade to show my interest level (A-F)…and I don't mean that a D-F grade is 'bad'/just showing how pressing/important to me, your situation may differ due to injury, etc..
***IF FAAB% mentioned at any time below is based on a 16-20 man roster league. And it's hard to predict the right bid % because every league, situation, lineup needs are so different. So, doing the best I can to 'project' (i.e. 'guess') what they will be based on early chatter.
*Again, note…not a grade on talent…just how important/urgent/great the waiver move is in context.
1) RB Jaylen Warren, PIT (Grade: A/B)
The urgency and value of this all depends upon how bad (or not) the Najee injury is…we think it's 3-6 weeks, but there could be talk of 1-2 weeks…but there could be 6+ weeks or a Lisfranc surgery that comes out of left field. It's all up in the air as of this writing.
Warren is the only Steelers backup RB with any talent…and he may perform better than Najee as a runner -- they need someone who can evade and move a scrum because their O-Line cannot block. But this is a bad offense/O-Line to work behind and they'll try and get Bennie Snell touches because Mike Tomlin is an antithesis for offense.
If it's a worse case injury – the Steelers will probably go seek a veteran RB in the marketplace as well. Maybe Ezekiel Elliott? I just blew your mind. 
2) WR Kyle Philips, TEN (Grade: B-)
The WR who will lead his team in targets and catches most games and will for the season. We projected it ahead, but you never know with rookie and how coaches treat them -- but this scouting arrow hit the bullseye starting in May 2022 Dynasty Rookie Drafts.
I just don't know if this is more Jakobi Meyers 2021 than Hunter Renfrow 2021…or could we get some Amon-Ra St. Brown?
3) WR Curtis Samuel, WSH (Grade: B-/C+)
Led the team in targets (11), so that's a good sign…but also rushed the ball 4 times. This is the CSam that I figured only I saw/dreamed of -- but we got it going Week 1. Will they pull the rug from under us next week and Samuel gets 3 targets and no carries? Probably. But after one game, Samuel got WAY better treatment than half the starting WRs/Flex WRs in your league…and better treatment than any WR that I will name here.
Could Jahan Dotson steal Samuel's thunder? Well, Dotson had a good game too…while Samuel led the way. I know you have a rookie fetish, so you fear Dotson…hopefully that keeps the price down in waivers because everyone else has a rookie fetish too.
4) RB Jeff Wilson, SF (Grade C/C-)
Depending upon the severity of the Elijah Mitchell injury, Wilson is the obvious Week 2 lead back. They only have rookies to turn to after Wilson…one of whom we'll discuss in the 'deep sleeper' section.
5) TE Robert Tonyan, GB (Grade C-)
As the TE panic & streaming sets in already, looking/seeking for TE relief -- the main TE who has a relationship with the crotchety old QB on a team with a bunch of 'kids' at WR might start to become a thing, no? He looked fine Week 1 -- another modern medical miracle.
6) TE Taysom Hill, NO (Grade C-/D+)
After the top 2-3 obvious FF TEs, then it's a dark despair of groping around a pool of 20+ other TEs looking for a useful TE1 for the week. Taysom was the best-looking thing about this offense…I don't think that just ends with Week 1, I think they could/will enhance/increase it going forward. Maybe. Limited snaps in the gamer…but so FF-effective snaps.
7) QB Marcus Mariota, ATL (Grade: D)
Of the QBs likely remaining on your waivers who can keep up a QB1 pace/hope in 4pts per pass TD, Mariota is the one we have believed in all along.
8) WR Donovan Peoples-Jones, CLE (grade: D)
Did you know he had 11 targets and 6 catches Week 1? Amari Cooper had 6 targets and 3 catches. I'm not sure I want to invest in a #2 WR with Jacoby Brissett but it's worth mentioning. I need to watch this tape on how this developed.
-----------------------------------------------
***FIVE WAIVER PLAYERS TO DISTRUST***
1) WR Corey Davis, NYJ
The Jets WRs had a bump in normal targeting and catch counts because they got killed and threw the ball 2x the amount of normal game flow. I don't think it keeps up/is predictable/effective…and I for sure don't want Davis as the one among the mix of the NYJ options.
2) WR Richie James, NYG
No/very little Toney (7 snaps)…no/very little Wan'Dale (9 snaps/hurt)…but plenty of Richie James (42)! That will lead to some winning football!! James was the leading target guy for NYG Sunday, inexplicably. James can be a cute producer here and there, but do you want erratic, bad hands James with Daniel Jones over time? No. You don't.
3) RB Dontrell Hilliard, TEN
Hilliard does make the most of his opportunities but he's not the full handcuff for Henry…he's just a passing game back who will see random targeting you have to guess at game-to-game. If Henry goes down, it would be a Hilliard with Haskins/Chestnut split.
4) RB Zack Moss, BUF
He's back in Sean McDermott's good graces, but that's usually temporary…and Moss is a plodder who won't sustain numbers over time. He more hurts Devin Singletary and keeps James Cook held down, than he is anything great for FF. Just a 'cuff for Devin at this stage…but possibly in a split where both guys are RB3-4s again week-to-week.
5) WR Devin Duvernay, BAL
I am a huge Duvernay fan, but I don't trust Lamar…and he's never pushed Duvernay before…I know Marquise is gone, but I think that void is filled more by Bateman or a Bateman/Duvernay split of low volume passing. I think this is just a blip, sadly. I'm not really investing in it for 10-12-team/normal roster sized leagues.
------------------------------
***FIVE BUY LOW PLAYERS***
*NOT 'Buy at any price'…it's Buy LOW. Try to find a deal. If none to be had, walk away. It's also NOT…go immediately ask the owner 'What do you want for ____', don't telegraph your desires.*
1) RB Darrell Henderson, LAR
People seem to think, because they are being led by analysts to think (I think), that Cam Akers will be taking back his #1 RB spot ASAP and this Week 1 event was just a blip. Ummm, no. Cam Akers is closer to getting cut from the Rams than he is being a main or split role player for them -- Henderson is the clear lead RB on a decent offense…that is falling due to O-Line injuries at the moment. Still, DH as a lead back on a decent offense is worth trading away some yay-who WR3 who had a hot week to get DHendo, if the current owner is a sucker.
2) TE Kyle Pitts, ATL
Same old story…Pitts is the league MVP because he is double-triple covered every play…and Art Smith is still too stupid to manufacture touches for him. I'm guessing other owners are getting tired of him (and some FFMers are too), but you want to bet on extreme talent…one who led the team in targets Week 1, and who had two simple catches taken away for just being out of bounds on the sideline throws (not that it would have 'made' the week, but it could helped with +3-4 in PPR).
It's been nowhere near as great as I keep predicting it will be, but that's when you look to buy low…before the turn. One big game, one big play and everything changes on Pitts with people. This game may have taken Pitts from 'untouchable' to 'I'll discuss it, at least' in trade talks. You are not buying at all costs…you want to squeeze the owner in pain or wait for next week if he has another 'meh' event.
3) QB Trey Lance, SF
I want to buy in on this for 4pts per pass TD…and/or Dynasty…and/or any format, really. Why? The media/analyst news is so bad on Lance that his value is plummeting -- the price is getting right/dropping so much to take a position in this for the future.
All the needless worrying about his accuracy in the preseason. The Jimmy G. cloud over him. Now, a 'bad' Week 1 (in a monsoon) -- but I thought he played pretty well given the conditions. I think one of the most promising QBs of 2022, and for sure FF-promising for the future is on sale now. You'd be wise to have Lance as your 2nd QB/on the bench in a typical FF situation/league/roster size.
I think Lance is very gettable if you don't get too overenthusiastic in your approach…don't spook the current owner. Lance is a wise investment in Dynasty for sure, a not-so-bad/slick #2 QB hold for redraft. Sure, there's a lot of pressure on him as Jimmy G. looms, but I think Lance has a longer leash and that he is showing signs of a playmaker…and I love that his price/value is falling hard.
4) WR Marquez Valdes-Scantling, KC
I was really impressed with MVS's speed on display Week 1. His first catch of the game was a simple crosser that he caught then turned on the jets and almost ran right through/past 4 defenders and housed it. He's gonna be hitting on big plays off-and-on all season, with some weeks like this where it's a practice game where they spread it around. The MVS Week 1 line was so weak and his name so distrusted…you should be able to get for a WR3-4…he may even be cut in some leagues.
5) RB Derrick Henry, TEN
Oh, my dear Lord…Henry didn't run for 100+ yards and 1-2-3 TDs…SELL-SELL-SELL!!! That's the message playing in the current owner's minds. Plus, also playing…he's old, his O-Line is bad, we hate Titans things and they lost to NYG.
I'm not saying Henry is being given away today, but people were pre-panicking on him going into the season…they might be more so this week. I'm not trading my life for him, but I will see if there is a bargain to be had…if I can sell off some Week 1 blip player in a deal to 'sell high' in order to then 'buy lower' on Henry.
6) WR Chase Claypool, PIT
For 55+ minutes of the Week 1 game, Claypool was the main target/touch count (of a terrible passing game/team) and the one the defense shifted to stop, and he was taking a lot of carries to supplement/to get him the ball as much as they could (6 carries in the game). All of which acknowledges that the Steelers do see him as their big weapon. But he didn't have any 'wow' moments, and people think George Pickens is better -- so you can probably get him for not much more than a WR3 who had a nice Week 1, in a deal.
Invest in him for redraft and for Dynasty. This will be even better when Pickett comes along…in about 2-6 weeks?
-------------------------
***FIVE SELL HIGH PLAYERS***
*NOT 'Sell at any price'…it's sell HIGH/sell good. Try to find someone in love with your player or seen as a neat value thrown into a multiplayer deal. If no one respects the player/buys right…then walk away.*
1) WR Robbie Anderson, CAR
Maybe it's me but I see nothing exciting for FF with Robbie…but a segment of FF players seems to see gold here. Well, they can have him. I'll cash out on this by throwing RA into a deal for bigger things to get it done. One lucky late game play doesn't flip me.
2) RB Antonio Gibson, WSH
He looked fine…you can ride him for a bit longer, but if you're stacked at RB and AG was a late-falling ADP RB you took a flier on and you want to cash out hot to chase something bigger with AG in the deal -- go for it. How exciting will the lead WSH RB be anyway…when not facing Jacksonville type defenses?
And with Brian Robinson likely back around Weeks 5-6…that will be additional pressure on this story. A fumble on the first play or 38th play next week, by Gibson…is other pressure. You might be at peak 2022 value here…or he just cruises on through with this golden opportunity for several weeks. Place your bets.
3) WR Michael Thomas, NO
I need to watch this in detail again, but from the live watch…I didn't sense Thomas was moving all that great or being dominant. He was pretty quiet and then two 4th-quarter TDs brought him back to life…and they weren't dominant moment TDs, they were tightly covered TDs…like he was all game, tightly covered/not that open.  
A two-TD game stokes the flames for people…and in this case, might evoke memories of 2019. I'm not dumping this…I'm offering a suggestion that maybe this is a guy you sell white hot…or try -- like Mk Thomas for Derrick Henry type homerun shots.
4) WR Terry McLaurin, WSH
Washington/Wentz won't face Jacksonville every week…and small-ball throws to Samuel-Dotson are more Wentz's speed than deep ball McLaurin. Everyone loves McLaurin, and he got a TD Week 1…but only 4 targets. I'm not just dumping TML out of fear…I'm trying to trade up and out. Sell him like a WR1-1.5.
5) RB Najee Harris, PIT
If Najee is deemed 'not as bad' on his injury, and is only going to miss a game maybe two…it might be time you had a come-to-Jesus meeting with yourself this week and admit that Najee isn't anywhere near as good as they promote…and whatever talent he does have, it's going to get buried behind this terrible offense. If I see this guy get stuffed at the goal line one more time…
You don't need to just dump him cold. He won't kill anyone carrying him on the roster; he'll get his touches and occasional short TDs. I'm just suggesting that he's seen as the ultimate RB, but he's not…and if you wanted to, you could trade him as such (the ultimate) for a big haul. Go get Ja'Marr Chase or Justin Jefferson or something…shoot for the moon to cash out on all this Fantasy RB-frenzy nonsense now or when he's returning in a week or two (if it's not that bad on the injury).
------------------------------
***FIVE DEEP SLEEPER WAIVER PICKUPS***
*Total flier/lowly owned or not-owned players
1) RB Jordan Mason, SF
*UPDATE* Moved to #1 from #3. I'm starting to believe Mason may get a run right away to work with Wilson...and that's a battle I think Mason can ascend in/takeover a la Mitchell last year. Mason is our first big sleeper ahead move of 2022 season, it looks like.
Org. Comments: Depending on if Elijah Mitchell is down for a while, not just a game, I'd be willing to make a bet that Jordan Mason is going to see more touches as the #2 than weak Davis-Price -- and Mason might be so good that he becomes the Elijah Mitchell SF RB shock of 2022.
Not guaranteeing it…just for the low cost of admission to see, you might wanna be 1-10 steps ahead of the competition.
2) WR Skyy Moore, KC
I'm going to make a bold call here…an early call. I think in 2 weeks or 4 weeks or 10 weeks or sometime in the future, in 2022, Skyy Moore is going to be the KC WR to own for FF. Mahomes + Moore…I'm starting to feel feelings…my Spidey Sense is tingling…it has been for a couple of weeks now back into the preseason.
Whatever you want to do with that info. You have time, I think…but once it happens…it's gonna be bonkers with people because 'rookie'. There's a window to trade for in Dynasty, because everyone else on KC flourished Week 1 and Skyy seems lost as a backup. In redraft, he'll likely be on waivers after they run/people drop him this week…if not already on waivers. I'm not sure when this will turn…but I think it will turn.
3) TE Juwan Johnson, NO
Dominated the Saints TE snap count Week 1 -- what a great scouting effort by me seeing this where no one else did. Your support allows me to focus on/flush out the most minute of details on these 'meaningless' preseason games. JJ is a real threat to be a back end/useful TE1 this season.
4) RB Tyler Allgeier, ATL
Allgeier is the most talented runner of the ball the Falcons have…better than CPatt, and I love CPatt. Eventually, Allgeier will be the split role RB on his way to eventual main RB. Could be by Week 2-3-4…or by 2024. I don't know when…but it will happen, and I will be hailed as a scouting genius once again.
5) WR DeAndre Carter, LAC
So…Keenan Allen pops a hammy a-third of the way through the game and then DeAndre Carter comes in and is the star of the WR group? Not Josh Palmer…not Mike Williams…not Jalen Guyton, but DeAndre Carter -- who is a damn solid WR, but he always gets dumped by a team year-to-year, then picked up by another who then loves the find too, but then cuts him in the offseason…and round-and-round he goes. He was great at times for Washington las year…and Philly before that…and Houston before that.
If Allen is gonna miss time, and he is…I'd take a look at Carter if I were in some WR need.
6) WR Ashton Dulin, IND
Dulin only played 35% of the snaps, but he did see 6 targets Week 1…two more than Parris…four more than Alex Pierce. Someone has to be the #2 targeted WR…and it should be Mike Strachan, but it's easier for it to be Dulin in the slot instead of Campbell.  
---------------------------------
 -- FIVE…IT'S OK TO QUIT THEM PLAYERS (for REDRAFT) --
1) RB Cam Akers, LAR
I think he's done as a useful thing for the Rams or FF. I don't think his terrible Week 1 brief appearances were just a blip…and the fact that McVay started Henderson way over Akers Week 1 -- it's a sign he knows it too. Now, what does he do? I suspect he'll hide him on IR for the season when he can.
Try to trade him before just cold dumping him…even if you hold on for one more week to do it later this week or next week. I think someone will give you something…but the bottom line is, I think Akers is all but done.
2) WR Bryan Edwards, ATL
One target inWeek 1.
I will never mention his name again. Moving on to other contenders/pretenders to chase as if they were butterflies.
3) WR George Pickens, PIT
Lightly targeted…always covered…playing that useless outside go-deep role Claypool did last year, on a bad passing team with two better WRs than him on the field at the same time. One catch for 3 yards in his debut on 3 targets.
It's not his time in 2022. Vegas stole people's money with this B.S. preseason hype with him as the ROY favorite. I tried to warn you.
4) RB Boston Scott, PHI
We took a dart throw to see if he played/cut into Miles Sanders more than expected. He didn't. He's just a Sanders 'cuff. Moving on.
5) TE Adam Trautman, NO
If any of you refused to take my scouting on Juwan Johnson vs. Adam Trautman, and gambled on Trautman as a sneaky sleeper TE…Week 1 was a pretty good indication that I was right. Trautman is D-E-D, dead. Yes, I know I spelled it wrong…it's a joke from my youth. My high school best friend will get it/be entertained for a second if he reads it.
--------------------------------
***STREAMING DSTs OFF WAIVER(?) OPTIONS***--
1) Bengals-DST
The Bengals only gave up 13 offensive points in regulation to the Steelers. They gave up one defensive TD…and an OT field goal. Even the 13 offensive points were boosted by Cincy turnovers setting up great field position.
The Bengals have a good defensive unit…like they did last year. They held Pitt to under 200 yards passing and 3.4 ypc on the ground and just 27% 3rd-down conversions. This D is good.
They also get Cooper Rush and Joe Flacco the next two weeks -- I LOVE IT.
2) Browns-DST
Looked mediocre/OK against a bad Panthers offense…but they do have Flacco-Trubisky-Mariota the next three weeks.
3) Giants-DST
Not a great defense but they do face Baker-Cooper Rush-Fields the next three weeks…that's not too bad. Maybe the Giants are going to win the NFC East? Ha-ha. Just kidding.
4) Steelers-DST
I'm not feeling this one like the rest of the FF-world…no T.J. Watt, means 'not interested' for me -- BUT they do face Mac Jones, Brissett, and Flacco the next three weeks! Likely, everyone will see their Week 1 score and chase them overlooking the Watt injury being such a huge factor.
5) Panthers-DST
They are just so uninspired as a team/franchise. Decent defense. Mediocre performance in a great matchup Week 1 (vs. Brissett). NYG and NO then next two weeks has some hope.
6) Jets-DST
I thought they played a decent game on defense Week 1…it's just their offense is no support at all. I would just skip by this DST totally right now…except they do have Brissett this week. I could get into that a little bit, if desperate.
7) Broncos-DST
The analysts hate Houston, so Denver will rate high on DST ranks Week 2…but they shouldn't. However, for the desperate this is something to hope on as long as Lovie Smith is having any influence over the offense.
-------------------
 -- Sleeper/lesser-name IDPs whose box scores or live watch caught my attention --
1) LB Malcolm Rodriquez, DET
He started Week 1 but only played 60% of the snaps. It will only be a matter of time before he's the full starter and competing for top tackle counts in the NFL. Six tackles, 1 TFL in 60% of the snaps played Week 1.
2) CB Nate Hobbs, LV
Suddenly Hobbs is a top 5-10 cover corner, and he had a great Week 1 shutting down Mike Williams and grabbing 9 tackles with 2 TFLs, 1 PD
3) SAF Brandon Jones, MIA
11 tackles, 1 sack, 1 PD in Week 1 as the starting safety with the new regime…and he was pretty good last season/showing signs.
4) LB Quincy Williams, NYJ
They seem to be sticking by QW. There were some rumblings about his run stop ability, but the Jets frustrated the Ravens running game Week 1 and QW had a nice output game.
5) DE Kwity Paye, IND
7 tackles and 2.0 sacks against Houston Week 1. He was a dud in 2021, as a rookie…but maybe he's breaking out now.
6) SAF Jonathan Owens, HOU
A surprising big game from Owens Week 1…15 tackles, 11 solo tackles with a PD.
7) SAF Darrick Forrest, WSH
Nice buzz this preseason, and then he debuted with a 5 tackle, 2 PD Week 1 vs. JAX. He's a gamer/player. He started and played 97% of the snaps…but could be reduced next week if Kameron Curl returns.
8) DL A.J. Epenesa, BUF
2 tackles, 1.5 sacks, 4 QB hits Week 1 against the Rams. He could be a sneaky 6-8+ sacks-this-season guy hiding behind Von and Rousseau, among others.
Outro for Week 1:
Onto Week 2. 
Long way to go to gather more clues, make more moves. Monday Night Russ and friends will be more clues…the game potentially brings more injury curveballs to decipher. For those that need something from that game -- good luck. Javonte and/or Albert O. could take this week to another level for many FFMers.
If your game result is already locked, then just enjoy the MNF show tonight.