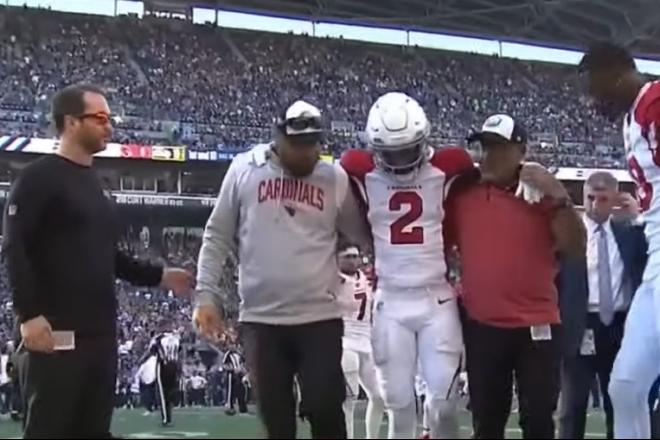 R.C. Fischer
FFM
06 September 2023
Random notes I have from the past day that's impacting my Week 1 and Redrafting plans/ideas (in no particular order)...
-- Josh Dobbs named as the starter, or highly suspected to be...if true it's a downgrade for Marquise Brown and the ARI passing game as a whole. Just from the basic perspective that TD catch opportunities will be reduced. We're probably looking at a 5-50-0/10 game for Marquise. Not dead but upside really capped.
The upside is if Arizona gets walloped and Clayton Tune plays the 2nd-half. 
-- As the official depth charts are coming in, I'm being proven more 'right' and the mainstream more wrong on their depth chart assumptions. The latest evidence: Salvon Ahmed named the #2 RB in Miami. Everyone had Achane #2 yesterday, like it was an official release...which I assumed it was too because everyone was acting like it was officially from the team -- but it wasn't. Miami released there's officially and have Ahmed #2, which make all the sense in the world from watching the preseason...but I don't believe any analyst really watches the preseason games...or many of them...and for not all of them, except for one guy *thumbs pointing to my chest emoji insert here*
70/30 or 80/20 split Mostert-Ahmed out of the gates.
-- I railed on Colts GM Chris Ballard, this morning, for bringing in James Robinson for a meeting/look...wondering why he wasn't looking at guys with actual talent -- like the duo Washington just released (Jaret Patterson and Jon Williams). Well, maybe he read the piece -- he is bringing in Patterson for a look now as well, along with late of the Falcons UDFA rookie Carlos Washington.
If Jaret Patterson is signed, he's instantly the best RB talent on the current Colts active roster. What that means for FF 2023...unsure. it would take a week+ for him to get up to speed, if they even gave him a real chance right away.
-- Both Green Bay starting WRs Romeo Doubs (for the past few days) and Christian Watson (today) have hamstring issues and are 'questionable' for Sunday.
More firepower for using the Bears-DST this week, potentially.
-- Cooper Kupp is officially OUT for Week 1. The I.R. for 4 weeks (or more) is likely the next stop on this journey.
-- Nick Bosa signed his deal/extension, and he will play Week 1...and the holdout won't matter because NFL practices, for experienced talent, is unnecessary on defense. He'll do what he always does -- put his head down and rush the passer, same as every week of his life the past 7-8 years.