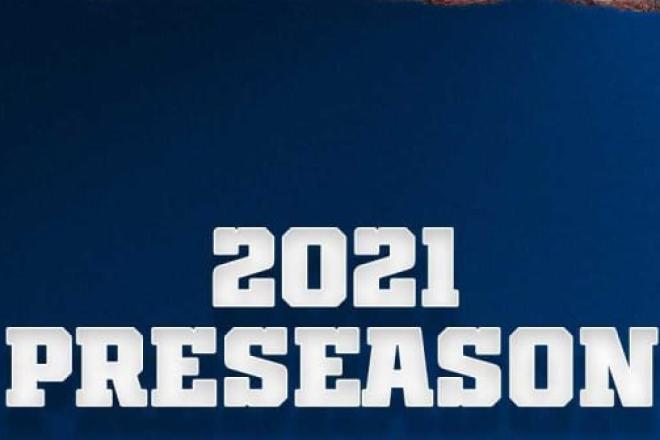 R.C. Fischer
FFM
30 August 2021
‍
2021 Dynasty/Fantasy Preseason Wk3 Game Analysis: Broncos 17, Rams 12
This game was a joke – another week where the Rams are not really trying, holding back all their starters…but then the Broncos went with the 1st-team for a bit, so they looked better than they normally would (but I still think they are a playoff team this year).
Because the Rams are not using a real/ready passing QB (Bryce Perkins, a runner-thrower), we can't really evaluate the receivers. Because the Broncos were facing a nobody team sent out by McVay…we can't really make any huge conclusions about the Broncos players, per se.
So, this report will be more about how some of the Broncos star players looked (making their 2021 debuts, like Courtland Sutton) and only one Rams note.
Dynasty/Fantasy Player Notes…
 -- Courtland Sutton (2-27-1/3) made his debut in a game since his ACL tear/surgery from the 2020 season. All I can say is – he looked terrific, very fluid, cutting into his routes…he's a star. He looked like a star here because he is. Just in his normal movements on any route, even on running plays – the guy is just different. A true #1 WR. End of story.
How effective Teddy is, is the difference between Sutton as a WR1 or WR2.
 -- Melvin Gordon (5-35-0, 1-4-0/1) made his debut and got the ball a lot (for the short time he was in) to get him up to speed. I get the vibe from this game, and the word from talking to people that Gordon isn't going anywhere…he's going to be a Bronco and he's going to be the main starter Week 1.
I had wondered if they might release Gordon to make way for the Jovante era (like the Jags dumping Minshew to get him away from the 'Bubble Boy', Trevor Lawrence). It doesn't appear that will happen, but not 100% sure…just piecing evidence together behind-the-scenes that looks like Gordon starts as the lead Week 1.
How fast Javonte Williams (DNP) takes over is relative to Gordon opening the door, but MG looked very fresh and quick in this game. If you spend big on Javonte, consider a cheap Melvin Gordon in addition…to have both ends of it behind a wonderful O-Line. Or just grab Gordon as a great bargain right now for the start of the season.
 -- Teddy Bridgewater (6-11 for 62 yards, 1 TD/0 INT) started and looked fine…he looked very Teddy like…steady Teddy. Nothing special, but OK.
Drew Lock (5-7 for 67 yards, 1 TD/0 INTs) came in and just looked terrific again. Everything is so smooth and fluid and accurate with him…it's stunning to watch. Lock finally is coming into his own (maybe) and he gets benched…
 -- Jacob Harris (0-0-0/3) got three targets but no catches…his targets were not catchable, not even close on some of the poorest thrown balls of 2021. You can't blame Harris.
I see Rams' sites projecting Harris as 'on the bubble' and likely headed to the practice squad. I have two thoughts on that:
1) I'm sure he will make the roster. He's too good not to.
2) If they did try and cut him and put him on the practice squad, someone would snatch him up…and if no NFL team did, then we're dealing with 32 teams without a clue as to what they are doing.
…meaning it is possible Harris is cut the next few days, but I don't think so. Not even McVay would be this dumb…but never underestimate the complete asleep status the NFL personnel lives in.