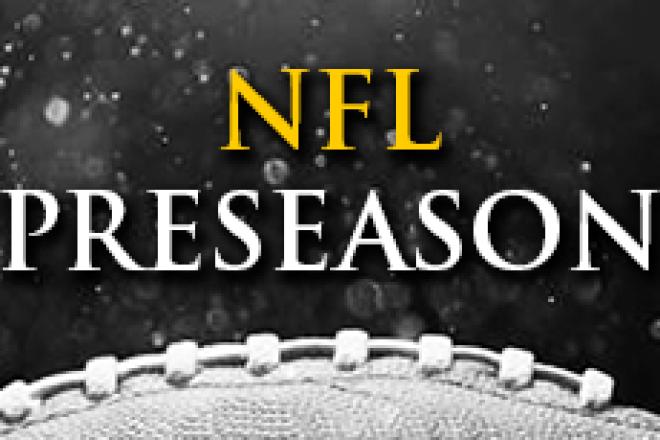 R.C. Fischer
FFM
21 August 2022
2022 Dynasty/Fantasy Preseason Week 2 Game Report: Texans 24, Rams 20
I'm not sure I'd say the Texans 'won' this preseason game, but technically they did win. The Texans started the 1s for the first half and somewhat luckily scored a TD on their final drive to stop from getting humiliated fully/shutout…by the Rams 2nd/3rd team defense.
The Rams don't use 1st-teamers in the preseason, so this is truly their 2nd-3rd+ teams…and they are better than the Texans 1st-team…that's a sobering Texans thought.
The Texans played OK, but not with the fire and fluidity you'd hope for a team playing against backups. It likely foretells the future of these two teams in 2022, as we all expect.
Not a ton to discuss in this one.
Dynasty/Fantasy Player Notes…
 -- The UDFA rookie WR Lance McCutcheon (5-96-0/6) train continues to pick up steam. At this rate, he could be the Rams #3 WR by Week 1, Seriously.
McCutcheon is putting Jacob Harris (4-24-0/7) behind him on the depth chart. Tutu Atwell stinks. Ben Skowronek is OK. Van Jefferson, if he is hurt/out a few games, opens the door at #3 WR…assuming Marvin Jones doesn't land here in another week or so. McCutcheon may be better than Jefferson-Skowronek-Atwell-Harris, but you can't FF-bet on that yet.
Harris is just coming back off injury, and I had hoped he might seize this path…but it looks like he's still not back to full force yet, while McCutcheon is lighting things up in both preseason games. McCutcheon could be the Rams' version of Gabriel Davis -- decent WR hanging around available, not getting the main defensive coverage attention, and scores some TDs.
Just like for Davis in 2022, McCutcheon will find it's a different ballgame when teams start paying more attention/throwing more coverage your way.
 -- Davis Mills (10-17 for 96 yards, 1 TD/0 INT) started and ran for several series/the 1st-half…and it wasn't great. It was pretty vanilla, and the Texans 1st-team offense did not make the Rams 2nd-team defense bend to their will at all. Mills was OK, nothing special.
Prior to a late 2nd-quarter end TD pass…the Texans 1st-team offense ran 7 drives in two preseason games yielding zero points and three 1st-downs. Brandin Cooks has also not been on the field and Dameon Pierce hasn't worked with Mills much or at all (Pierce in 3rd in the rotation Week 1, and DNP here) in the preseason games. Hard to get offensive when your #1 WR and only RB aren't available to you, but I'm not going to bat for more than a pitch or two on the Houston offense.
He did show a nice spark with Nico Collins (4-48-1/6)…and Collins worked like his confidence level was jacked and he bettered his coverage with ease…this is what you want to see from young starting WRs working against #2s on defense. No Brandin Cooks in this game, however…so Collins got a lot of extra attention/work from Mills.  
 -- Marlon Mack (8-9-0) started this game, again, second preseason game in a row…but this one was bigger news because Daemon Pierce was held out/kept safe -- indicating that Pierce might be/is already the Texans lead back for Week 1. When asked about it in the presser after the game, Lovie didn't say it…he just said (paraphrasing) 'Pierce doesn't need this game to show us what he has'. That's pretty bold about a day three rookie where you sent your 1st-team out to work in this game.
Message received…the Pierce era begins Week 1.
 -- The Jake Funk (1-0-0, 1-0-0/1) era is not beginning or even starting. Open chances this preseason and he's done nothing for two games.
Raymond Calais (4-14-0, 2-0-0/4) is getting a good look and he appears to have gotten his speed back, after his knee surgery rehab year. Calais as a satellite homerun threat back/return man is on the table now…until they cut him the next day.
 -- Rams FCS college rookie pass rusher Daniel Hardy (1 tackle) is looking the part of a legit NFL starting edge rusher. Great pick by the Rams on day three.