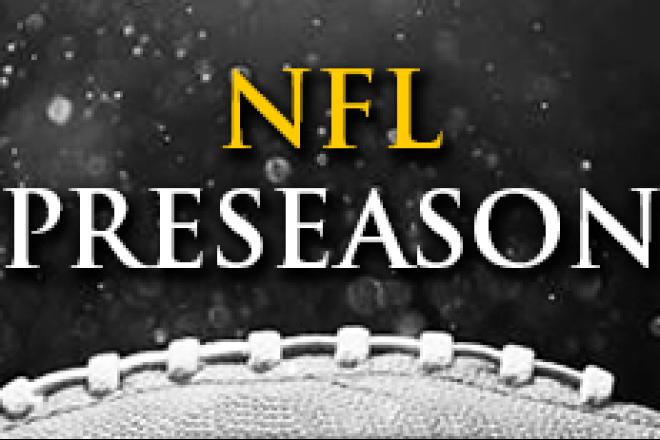 R.C. Fischer
FFM
20 August 2022
2022 Dynasty/Fantasy Preseason Week 1 Game Report: Raiders 26, Vikings 20 (by Ross Jacobs)
-by Ross Jacobs
Two middle of the road teams played their backups and one team was clearly better than the other. The Raiders were clearly the better group overall which points to something I've been discussing with RC all summer...He has high hopes for the Vikings this year with their remade secondary, but I have concerns about their overall depth, something that showed up clearly in this game. The starting group looks good for the Vikings assuming Cine and Booth are good immediately, but it takes more than 22 to win a lot of games (just ask the Romo era Cowboys).
You know who looked confident and in control here? Jared Stidham. RC wasn't impressed with his game against the Jaguars but I thought he played really well this week. His pocket presence was solid, he was stepping up and firing in the intermediate range with accuracy, even scrambled for a nice TD. I'd take Stidham over Minnesota's backups any day of the week. He looked a lot like Garoppolo honestly.
Speaking of the Minnesota QBs, I guess you could call it a "competition" but it seems like they are both trying to lose it on purpose. I'm legitimately not sure who is worse between Sean Mannion and Kellen Mond. If Cousins goes down this team might not win another game.
Josh Jacobs didn't play here after starting in the first game for whatever reason. It was Zamir White in first followed by Kenyan Drake rotating in a bit especially on passing downs. That seems to be the order LV will be using this year and it doesn't look like any one guy will get enough work to be viable for fantasy. Actually I'm sure they will on any given week but good luck trying to guess who blows up any given day. This is the Patriots all over. McDaniels isn't even trying to pretend differently.
On the other side of the field we have the opposite of the QB situation...I'd take any/all of the Minnesota backs over the Vegas ones. The order is what we already knew, Mattison, Nwangwu, Chandler, Koback and they all belong.
Nwangwu looks much improved from a pure RB perspective. He wasn't dancing around trying to hit a homerun every play. He was getting north and south in a hurry. I don't see signs of a fantasy star waiting to be born because of his raw athleticism but he is certainly capable of filling in just fine.
Ty Chandler might not be the raw athlete Nwangwu is but he's the better player to me. He just understands the position, has incredible vision and quick feet to match what he's seeing, he's tougher than he looks like for his size, and his hands are top notch. Very Ekeler-esque. It won't be long before he boots some of these guys out of his way. He'll probably always be in a rotation of some sort but he can be viable for fantasy because of his hands.
And last and least (sadly) was Bryant Koback. This is just the wrong depth chart to try and make the team. While he definitely belongs in the NFL, I have to admit I didn't see anything amazing here. Of course it's hard when you're being hit as soon as you get the handoff and your QB is throwing screen passes over your head and at your feet. I still think Koback could be an Elijah Mitchell clone on the right team though. If he's cut I'd love to see SF stash him.
Ihmir Smith-Marsette is the clear #4 receiver for Minnesota but he's not going to take Osborn's job anytime soon. He's ok but his hands are a little sketchy.
There was a little talk back in the spring when Albert Wilson signed with the Vikings that he might crack the starting rotation....nope, he's shot and completely buried on the 3rd team. If he makes the team it'll be by the skin of his teeth.
Likewise for the Raiders, Demarcus Robinson was awful and isn't making the team (note: he was cut this week). Somehow he was starting for the Chiefs last year...I don't care if they lost Tyreek, KC still upgraded at WR on the whole.
Two young Raiders players I didn't know made a few nice plays here. Austin Walter is a diminutive hybrid RB/WR out of Rice. He had a very nice kick return and showed off some speed and nice toughness and balance on a sweep. His measurables are atrocious but he flashed a bit here. Might make the team for his special teams work. The other player was DJ Turner, a receiver from Pitt. So-so measurables, never did much in college, but he looked quite fast on the field against the Vikings.
Only have a few defensive notes, all from Minnesota. Andrew Booth was beaten on a deep curl early on by Tyron Johnson. It wasn't egregious but I was hoping to see him completely shutting down fringe roster players. That was his only missed play however. He'll be fine.
Backup linebacker Troy Dye was around the ball a lot. He's got good size, not the fastest player ever, but good instincts and an ability to make tackles. And backup safety Josh Metellus looked quite good. He was flying around making plays and delivering some big hits. He and Cine might be the starting safeties next year. Nice young group to take over for Harrison Smith.