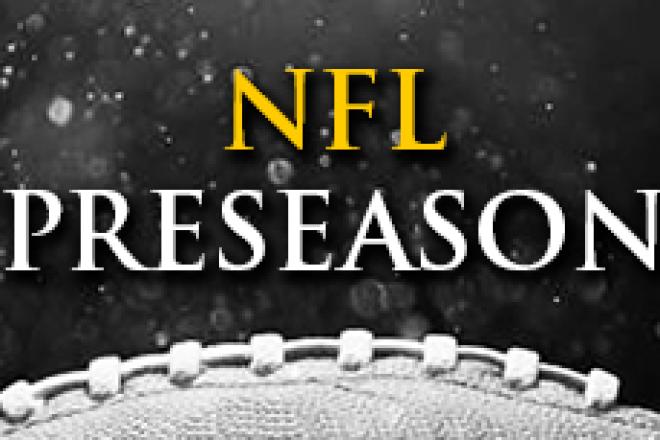 R.C. Fischer
FFM
15 August 2022
2022 Dynasty/Fantasy Preseason Week 1 Game Report: Jets 24, Eagles 21
When I was putting together my final note sheet for this game, consolidating all my chicken scratch notes watching the game tape, I always write the score of the game at the very top…it's usually the first thing I do, but in this case it was the last thing I did (perhaps it's the COVID I've been fighting all weekend). I was shocked to learn that the Jets had won the game.
Not that it matters who wins a preseason game, but the Eagles so thoroughly thrashed the Jets in this game, when the 1st-teams/2nd-teams were playing that I woulda thought the Eagles won by 3-4 TDs. I'm making a lot out of just one game, and that's dangerous -- but after watching this game, I would be so thrilled if I were an Eagles fan by this dumb preseason game…and conversely, I would be mortified if I were a NY Jet fan. It was that bad.
I've only re-watched about half of the preseason tape Week 1 so far, but I doubt any team will look as bad as the Jets did here…and that includes the nightmare that was the Deshaun Watson debut. Well, nothing could probably top that Deshaun debut…it was beyond awful. It was definitely jarring how bad the Jets got pushed around by Philly here. I would run-not-walk away from this Jets team for 2022.
The Eagles came out with the ball first and were efficiently moving down the field. A few plays in, Jalen Hurts scrambled out of the packet and ran for some yardage and then headed out of bounds safely…or so he thought. About a yard or two out of bounds, lightly jogging with the play beyond over and another Jets defender closest in pursuit pulled up to watch Hurts go harmlessly out of bounds -- out of nowhere Jets LB Quincy Williams came from out of nowhere, full speed, and headhunted Hurts and wiped him out.
Eagles HC Nick Sirianni was screaming obscenities across the field at Jets HC Robert Saleh, who did his best to ignore them. It was a great moment for Sirianni…won a ton of political points with the fanbase/team. Saleh left Williams in…further aggravating everyone. That play launched the Eagles to a heightened level of aggression as they just beat down the Jets from there, at least for the 1st-half. The Eagles got aggressive…the Jets 1st-team cowered, and it was 14-0 Eagles in a blink.
Perhaps it was just the emotion of the late hit, but you had to love what you saw from Philly here…and had to hate how the Jets responded.
Let's talk about the individual players of note from this game…
Dynasty/Fantasy Player Notes…
 -- A tale of two starting QBs…
Jalen Hurts (6-6 for 80 yards, 1 TD/0 INT) looked completely comfortable and at ease slicing through the Jets vanilla preseason D…as he should. It's what you wanna see. You just don't wanna see him get blown up 2-3 yards out of bounds in the preseason, if he's your FF QB! But he got up instantly and was fine. The performance was smooth and meticulous. All good here, even with no Devonta or AJB.
Hurts really is going to be the franchise QB for the Eagles. At least, I was right about that QB scouting ahead of the analysts.
However, turning towards bad RC scouting…
You'd wanna see some of that same calm and presence from Zach Wilson (3-5 for 23 yards, 0 TDs/1 INT) in a vanilla preseason game, year two, but you didn't get it. Wilson looks worse than ever. The Favre-ian meticulous gunslinger from college is gone and has been replaced by a robotic, bland QB. He looks nothing like he did at BYU. And I could tell it in his just five throws in this game…and coming off studying his 2021 season tape most recently.
I am going to eat this one. I projected/graded Wilson as the best QB prospect from his 2021 class. The best pocket passer of the group. Whatever has happened, I am wrong…it appears. And I'm usually not wrong about these things.
I saw the problems watching all his 2021 season NFL tape (see report on FFM), and I was down on Zach…but I wondered if the issues could be fixed with another year -- but I do not see it. I'm not waiting any longer. I'm going to sell this stock, take this write down and move on…and if Wilson comes back around, then I'll claim I was right all along. Football analysts are like fake psychics/con men -- we claim everyone is a sleeper and leave ourselves an 'out' if any claim we make goes wrong…but also a window to jump back in if it turns positive. It's a neat trick you all fall for every year.
No, seriously…you know I don't joke around about these things -- if I see a change from my original scouting/grade, up or down, I'm first/fast to admit it. I have no benefit in holding on to bad scouting. I want to be 'right' first…and if not, then 'right' eventually. I can't stay in business if I'm wrong like a coin flip on everything. We never know what happens to prospects when they get to the NFL level, if they're obviously talented -- any number of off-field issues could ensue and derail a prospect. Whatever it is, from Wilson's off-field dating issues coming to light and his play on tape at the pro level…'I'm out', a la Shark Tank.
Hey, if anyone tries to use my Wilson endorsement against me -- I will pull everyone's Trevor Lawrence scouting out of my holster and just start squeezing the trigger recklessly and with impunity. I called Hurts and Lawrence ahead, against the entirety of football -- but I'm looking like I'm going down with the ship on Zach W. Actually, I pulled a live raft and ditched out a few weeks ago (again, see report on FFM).
Wilson just doesn't look right. He has the arm. He makes an occasional wicked play, but they are crowded out by several headscratchers. I bet he's awesome in 11-on-11 noncontact, and really great in 7-on-7s.
Wilson scrambled out of the pocket and downfield, and hurt his leg on a blade of grass …and now could miss Week 1-2. We'll see, but it might be for the Jets' best. Mike White (10-20 for 98 yards, 0 TD/0 INT) is no great prize but he's probably a safer QB to game manage an offense right now…or Joe Flacco for that matter. I can see it now -- Flacco or White gets out to a solid start, Wilson returns and turns the ball over, all over…and the QB controversy begins. In my initial pre-NFL Draft scouting report -- I said Zach Wilson has a punchable face, and it was gonna be a problem potentially. Well, t-minus a few weeks from now the fanbase punches may begin.
I would be remiss not to note…Gardner Minshew (8-12 for 81 yards, 0 TDs/0 INTs) looked solid as ever…one of the best 32 QBs walking the planet. He's better than Zach Wilson (right now), Trevor Lawrence, Justin Fields, Dan Jones…just to name a few I've watched the last 48 hours or so.
 -- We got the debut of Breece Hall (5-15-0) here. He only got a few carries, and it was in the span that the Eagles were incensed and storming the Jets, so no great numbers/output…but I thought he looked fine, looked the part. He didn't jump out to me as the best RB from this class…but definitely looked good/fine in just a limited debut. It's a fluid preseason scouting. He didn't look bad or flawed, so that's good.
But a couple things struck me…
1) If Hall is just 'good', which means he'll be fine with production…going as far as his surroundings take him…then won't there be an issue if the O-Line stinks (and it does, especially w Becton gone) and the QB play is degenerating? For what you have to pay for it…redraft or DRD…it's questionable that this is going to work out worth the cost.
Again, that damn 3rd-4th-round redraft issue…
But let's see how he looks next week before we jump to too early a conclusion. But my first impression opportunity here -- good-not-great.
2) Michael Carter (3-5-0, 1-7-0/1) started and is getting respect…if Carter is going to cut in on touches from Hall, especially like in a hurry up offense, etc., where the juicy PPR stuff is -- is it another reason to worry about Breece's value/what you're willing to pay for FF 2022?
 -- Two UDFA RB notes from this game…
Jets UDFA rookie Zonovan Knight (6-13-1) looked like the best back on the field this day…but he also got to work against weaker 2nd-half defenses. But note, there's something here to keep track of.
Eagles UDFA rookie RB Kennedy Brooks (7-26-0, 1-2-1/2) answers the question as to how highly productive college RBs can be flameouts in the NFL. A passive runner going nowhere fast.
 -- A couple Jets' WR notes…
Garrett Wilson (2-25-0/3) looked fine. Looks like he could be a Justin Jefferson-ish WR…but I'm not saying he is, but I could see a 'lite' version possibility. He's not as fast/quick/deft as JJ off the snap. But when you consider that Wilson is stuck with Wilson-Flacco-White at QB…it's a bleaker upside outlook.
Denzel Mims (2-25-0/5)…speaking of bad scouting. I had him as a highly rated WR for the pros, and he was very promising right out of the gates -- but he looks like he's been zapped of his confidence or talent or I don't know what, or if there is an off-field issue. I don't know the reasons -- I just see a WR that is out of sorts, not performing well, and will be cut in a few weeks or traded for a 7th-round pick to Carolina or something. If he doesn't end up at Carolina reunited with Matt Rhule, then there are problems here deeper than we know.
 -- Rookie TE Jeremy Ruckert (2-3-1/2) looked in much better, sleeker shape than I recall from his college tape. Not as 'blocky'/sluggish…had a little more zip to him. I'm not saying he's Darren Waller quick or anything…just he's not nothing.
But how is Ruckert going to matter when the QB and O-Line play sucks, and C.J. Uzomah and Tyler Conklin are well paid to be there now too?
 -- IDP notes…
Eagles rookie DT Jordan Davis (0 tackles) once again looks like a brick wall and moves well but has little in the stat sheets to show for it. Better for the NFL than FF, it continues to appear.
I was very down, pre-Draft, on Philly rookie ILB Nakobe Dean (5 tackles) from his Georgia tape, but I wondered if he, like many of the Bulldog defenders, just looked lesser-than in production because of the style/role they were asked to play on that all-star team defense. Every time I see Dean now, in practice or this game…I get a sense that he is a better pure LB than I gave him credit for. He was a gimmicky joker/blitzer and not a pursuer/tackler at Georgia, and I think the NFL started thinking that too, thus he fell from top 20-30 projected pick to middle 3rd-round. But he is showing better than I envisioned. I'm not taking potshots at him anymore until further notice.
Ahmad Gardner (0 stats) is another 'better for the NFL than FF' player…he started and was out on an island and no throws really went his way and he covered things nicely. He's terrific and going to be a superstar…just no stats going his way because the ball won't go his way much.
After walking away from this rewatch/tape study, I'm getting more onboard with the Eagles defense…and backpedaling on the Jets. I like the Jets D, but they are at risk of the offense not supporting it.
 -- Total side note…Philly rookie OL Cam Jurgens already looks the part and debuted better than higher picked Evan Neal or Cole Strange, as two examples I recall watching closely so far Week 1 of the preseason.