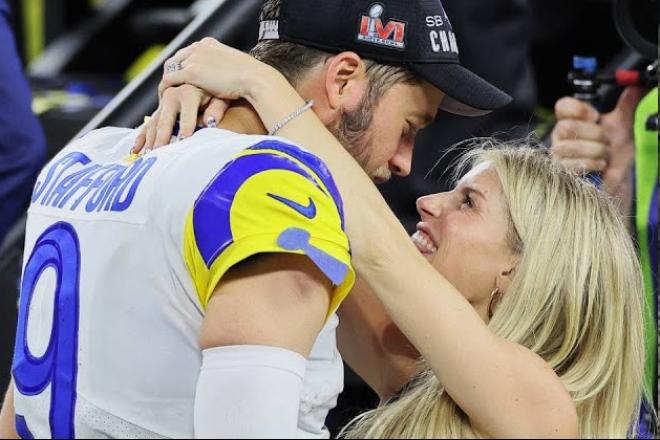 R.C. Fischer
FFM
11 August 2022
‍
2022 Dynasty/Fantasy Camp Notes (8/9-10)…
A collection of notes and commentary from training camps -- wanting to discuss the big news or give some tidbits you might not see anywhere else…
 -- Kareem Hunt demanding a trade is insane at this time, and is a reason players can pull holdout and demand stunts -- but you then can't blame the team/management for trying to get over on the players at every turn either…before the players get an upper hand and try and do it to them.
I say 'it's insane' because this is the worst time for Hunt to be doing this, for Hunt's sake. He shoulda done this pre-NFL Draft, pre-free agency…when there would have been teams ready and willing to make him a centerpiece of their backfield. Now, all the teams have addressed their backfield issues…whether any of us likes whatever team's situation/proposed solution, those teams have a plan/players/RBs. Where is Hunt going to go to be in-demand as a #1 RB right now?
And he wants a trade because he wants a big contract extension. He's currently on a 1-year (remaining) for $6M, none of it guaranteed. I think he's insane because he's now given CLE reason to just cut him…and he's out $6M. Is there a team that will give him $6M or more this season after (if) he is cut? Is there a team that will trade an asset for Hunt and re-do his deal to give him top RB money at this stage of the season? Or at any stage of any season now?
The Browns say they aren't trading him, but I think he just gave reason/notice for CLE to move on -- via trade, but more likely 'cut'. Cleveland has a ton of backfield depth…they don't need Hunt. But I also know the Browns are poorly run and they have the #1 amount of CAP space in the NFL, so they might give him a little more money just to deal him away next year. Actually, if the Browns really don't want/like Hunt now that he's mouthing off (which HCs are highly offended when you're not complying nicely with all things) -- they are best to keep him as-is and let him mope, throttle him back on touches, keep him for insurance, then let him go to free agency in 2023 to get a compensatory pick for him, which will be better than what they'd get in a trade.
I agree, Hunt should want a better deal for himself…but he picked the wrong time to do this.
Odds Hunt is traded/cut? 50/50.
 -- We're now hitting the 'welcome back to football/work' period for the beat writers and general football fans…which means a lot of hysterical things in everyone's enthusiasm return to seeing the first drips of football news, practice clips, and preseason games. Every good catch by a WR means they are 'shining' in camp. Any hint of an injury to a star player means you must fear their Week 1 status. And apparently it is also time for half the league's RBs to be traded…at least, according to the media and fan's commentary. People love to talk about QBs and RBs and WRs.
With that lead in, Josh Jacobs getting touches in the HOF game now means he is being traded...to the media and fans. So, with that comes all the trade proposal articles on fan sites and questions to the head coach by the media.
If the Raiders were gonna trade Josh Jacobs…why would they put him/his trade value at risk in the HOF game? They coulda traded Jacobs pre-free agency, pre-NFL Draft, pre-HOF game. Why is playing in the HOF game = they don't want him now?
I think Josh McDaniels has the perfect RB in Josh Jacobs…played at Alabama (so it must mean he's really good), plus Jacobs is desperate to show out for his pending free agency…and the Raiders won't give him a big new deal in 2023 because they are going Belichick cheap RBBC backfield (which all teams should).
Jacobs is the perfect disposable cup for McDaniels to use at his whim in 2022...if he needs to run him 400 carries this season, fine...McDaniels doesn't care about Jacobs' future, and that's his right. Jacobs doesn't have to care about anything besides showing out for a new team/deal next year.
Jacobs playing in the HOF game only makes me more interested in his situation for FF. I know McDaniels will have no throttle on Jacobs' touches, unless Jacobs underperforms…and I don't think that's the issue with Jacobs. I'm not buying Zamir White beating out Jacobs at all…or even really cutting into his touches right away -- if I see reason to, I'll point it out…but it's not happening that I see/hear.
What McDaniels thinks of Kenyan Drake, on the other hand…well…I hope you read my HOF game analysis report.
 -- What to make of these latest QB 'injuries'?
I really didn't need this in my FF-preparation life. Matt Stafford and Joe Burrow have questions swirling around their injuries/Week 1 availabilities/early season readiness.
'Worry' about Stafford, means 'worry' about Cooper Kupp…who would drop from top 5-10 FF asset to top 40-50(?) if Stafford can't go this season. Allen Robinson would be cursed to awful QB play…AGAIN…as always.
Or is Stafford's elbow issue much to do about nothing?
He did have the issue last year and was obviously fine on-field/he played through it. Again, I wish we didn't have to guess through on these things for FF. The Rams haven't taken any measures at QB that would lead you to believe they're worried. John Wolford is their #2…who McVay likes a lot, but he's not close to Stafford's ability…or Super Bowl ability…or playoff ability.
I did all my worrying about Joe Burrow in training camp last year. All I heard, and saw myself, was Burrow having issues in the pocket with his surgically repaired knee -- and then he went out and threw 20 TD passes in his first 7 games of the season and ultimately led Cincy to the Super Bowl, a title that they had robbed from them by a referee. This year he can't practice and really can't workout while his appendectomy surgery heals up. Will he be rusty? Will he miss a week or two to start the season?
Brandon Allen is a better backup QB than what the Rams have, but it's still not Burrow…and would drag down Ja'Marr Chase out of the top 3 WR group and take Tee Higgins out of the WR1 group most likely…and render Hayden Hurst neutered.
In the end, I'm keeping an eye on the situation. Stafford I'm not as worried about, but he could be the one that it gets more serious and blows up the whole season and related things. 
Burrow I'm more worried about if he's not practicing fully starting September, but his issue would be a missed game or two not a full season…but with the batch of FF QBs you can work with this season -- Burrow's redraft value with a missing game or two from the jump…that's a value killer.
All we can do is watch/monitor. I think they'll both be fine for Week 1, but it has to be a watch list item to some degree.
‍