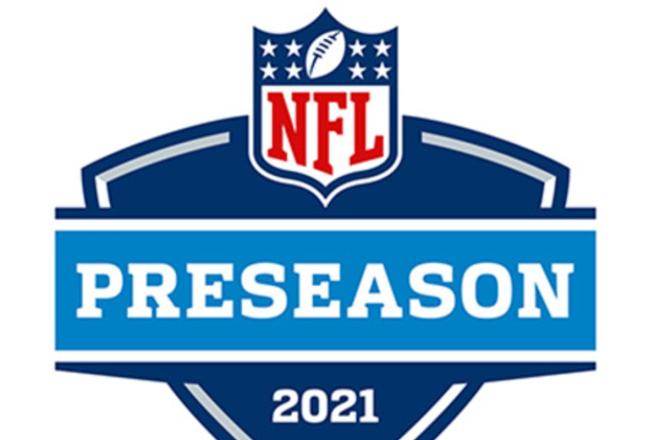 R.C. Fischer
FFM
23 August 2021
 ‍
2021 Dynasty/Fantasy Preseason Wk2 Game Analysis: Steelers 26, Lions 20
The Steelers ran their 1st-team offense. Featuring the 2021 debut of Big Ben going right through the Lions 1st-team defense like it was nothing.
The Lions ran their nobodies on offense at a mix of Steelers 1st/2nd-team defenders…and it didn't go well until the 4th-quarter when Detroit scored all 20 of their points after the Steelers had dominated the first three quarters.
We got the Ben debut…more Najee looks…Diontae Johnson taking jet sweeps in a meaningless preseason game, getting sideswiped right at his knees, but thankfully got up OK (I thought he was toast). Mostly Steelers notes here as the Lions barely played/put up an effort here…but they're going to be one of the worst teams in the NFL, so it's what you'd expect.
Dynasty/Fantasy Player Notes…
 -- First, Big Ben (8-10 for 137 yards, 2 TDs/0 INTs) debuted his slimmer/leaner physique and fresh arm…and, basically, he was throwing laser beams all over and actually scrambled around like Russell Wilson at one point to make a throw/evading several pass rushers by doing 180s all around – he looked better than he has in 5+ years.
Congratulations to every football analyst who proclaimed Ben as 'done' based off a few games late last season coming off elbow surgery in the offseason. You people following Cris Collinsworth's nagging about Ben's quick passing game on a Sunday Night Game and then echoing that for the next 9 months was totally worthless, a false narrative. Ben threw quickly last year because he is protecting his bad O-Line (and himself). He'll likely do it again in 2021 with an even worse line than last year. But he'll do it now with a year+ healed elbow.
The bottom line: 97.4% of football analysts were wrong (shocking, I know) – Ben is not dead, he's fine…better than in a long time.
 -- Who was Ben throwing to? He spread it around a bit in his brief time.
JuJu Smith-Schuster (5-39-0/6) hadn't played yet in the preseason, so he got half of Ben's passes.
Pat Freiermuth (2-19-2/3) caught two TDs and they were a good and a great catch. I was very impressed here. I knew Freiermuth had good hands, but he caught passes with athleticism and adjustments on the run that I had not seen him do at Penn State. All the while Eric Ebron (4-59-0/6) did his 'catching a wet bar of soap' routine by comparison.
I liked Freiermuth OK before, but now I'm even more OK with him. He'll be decent in non-PPR catching red zone TDs, this season, I bet. 2-3 catches a game and 6-8+ TDs on the high side? Another solid/OK tight end who will go as far (for FF) as his QB/offense will take him. Probably a slow start, like most rookie TEs of his ilk…and then is the main TE about halfway through the season for the next 4-8 years.
 -- You saw Najee Harris's (4-10-0, 2-53-0/3) entire NFL career flash before our eyes on his 4 carries in this game…two positive yardage runs, two negatives.
The positive yardage plays were him running straight ahead, no real shifting needed, went nicely through a wide-open hole and tacked on +2 yards as he was in the process of getting tackled.  
The two negative yardage plays were him running straight ahead, the hole not there…so, he stops to try to adjust directions away from traffic but he's such a limited athlete (in foot speed) that when he tries to slow and adjust, he's a sitting duck because he can't accelerate away from NFL defenders from a stop/flat-footed posture.
Najee is a limited runner who needs to go-straight and needs holes opened. Unfortunately, this O-Line may not be the right fit for a big 2021.
Najee did catch a couple passes, because he's a really good pass catcher. He turned a short dump off pass into a 46-yard scamper…aided by two defenders running into each other to spring him…and then with Najee having sprung a huge lead sprinting down the sidelines, a 250-pound, 4.7+ 40-time running LB Jahlani Tavai (5 tackles) sprinted after Harris with a 5-yard gap, and the slow linebacker caught up to Harris with ease and made the tackle downfield. https://youtu.be/WrJVL_gW-k4
Derrick Henry was 247 pounds when he ran a 4.54 40-time at the NFL Combine.
Jonathan Taylor and Antonio Gibson were 225+ pounds when the posted sub-4.4 40-times in 2020.
Najee Harris is 230+ pounds, and I would estimate he runs a 4.6-4.70 40-time.
You either know what that means…or you don't.
Najee skipped all recordings of his 40-time or three-cone in the offseason…he's smart. I know it's shocking that an Alabama player would scam us, because they never are never overrated busts in the NFL. The NFL Draft media never gives them all a free pass to the top of the positional rankings list each draft.
Najee's three preseason games against dreadful defenses: 13 carries for 42 yards rushing…3.23 yards per carry.
I'm just saying…
But he can survive/thrive for FF because he'll be given a thousand touches and never questioned. He's already a 'made guy'. In 3-4 years after their rookie season people start to say…hey, didn't we used to think Josh Jacobs or Melvin Gordon or (any number of RBs) was the greatest?' But we're 3-4 years away from that for Najee.
 -- What can I say about the Lions in this game? Just two notes…
1) Godwin Igwebuike (7-21-1) is converting from SAF to RB. Before you eyeroll…
At his 2018 Combine, Igwebuike ran a 4.44 40-time, with a 1.57 10-yard, and a 6.56 three-cone…that's not a three-cone typo.
It's likely a LONG shot he makes it to the main roster to start 2021, but we have to keep an eye on those measurables at 213-pounds.
2) Rookie ILB Derrick Barnes (6 tackles, 1 sack, 2 PDs) looked a lot better in his 2nd-game than his debut. Not out of the ordinary for a rookie to be out of sorts in a debut. He's still not a threat to be a Week 1 starter, or at all in 2021…but he's got a future.
 -- I watched Penei Sewell for a couple of snaps, and he just walled off whomever came at him with a pass rush. I wonder if the Bengals can convert Ja'Marr Chase to right tackle this year?
 -- One of my favorite no-name players of the preseason…Steelers WR/PR Matthew Sexton (0-0-0/0). He caught my eye in the HOF game as a return man, and in his one shot here…he fielded a punt inside his own 5-yard line, with guys bearing down on him, and he turned it into a sweet 47-yard return out of nowhere. https://youtu.be/r0LB6kq5lac?t=149
if Mike Tomlin cuts him, he's officially the stupidest personnel decision maker in the NFL. No wait, I watched Miami before this. No wait, I was watching the Lions here too. No, wait, David Culley is featuring Mark Ingram. You know what, I have to go get more trophies to hand out to honor the idiocy of NFL head coaches.
That trophy for worst personnel decision maker in the NFL is an image of Kyle Sloter in a Denver uniform standing next to John Elway and Vance Joseph.