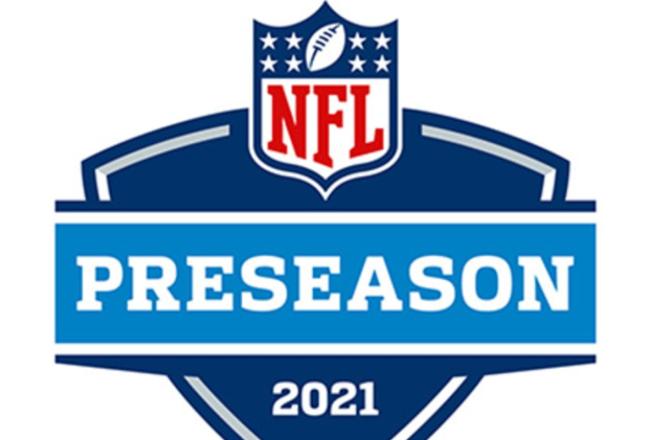 R.C. Fischer
FFM
20 August 2021
‍
2021 Dynasty/Fantasy Preseason Wk2 Game Analysis: Patriots 35, Eagles 0
You know how they say that 'the score wasn't indicative of the actual game' – well, this one was indicative. If it wasn't, it's only because maybe 100-to-nothing was more like what we saw. This is what you get when you purposely throw your team's fortunes into Nick Sirianni as your head coach.
If you're an Eagles fan and you spend money on season tickets, any tickets, or any gear – then you're the sucker. You pay for this nonsense. Yes, it's just a preseason game but the Eagles are so mismanaged, were so uninspired and so out basically game planned in just this basic game  – you got 35-0 here. And the Patriots kicker missed 5 points worth of kicks on top of that.
If people walk away from this thinking 'Oh, the Patriots must be good' – then you missed the real catalyst of this onslaught: The Eagles are as poorly run as any team in the league. The Eagles are a Jalen Hurts gone away/lost for the year from being the Houston Texans. But, hey…fly Eagles fly…amiright? Remember that one year with Nick Foles? Good thing he was gotten rid of…things have gone very well since…
Dynasty/Fantasy Player Notes…
 -- Let's start with round-two of Mac Jones (13-19 for 146 yards, 0 TDs/0 INTs) evaluations…
I thought he was fine here. He played it safe, but smart…and when he did throw some over the middle medium-depth he was OK/solid. Now, the Eagles gave no pass rush most snaps and they certainly weren't covering anyone…so, it was child's play for Jones (or Cam) to face – but Jones can only play against what he's given to play against, so he did well enough as you would want him to do against a weak opposition.
Is he going to beat out Cam Newton (13-19 for 146 yards, 0 TDs/0 INTs) for the job Week 1? I go back and forth, but probably not. I suspect Cam-Dalton-Jimmy G. are all in the same boat…let them start and fail and then move on to the rookies in Week 2 or 4 or 8 or whenever. Protect the rookies, let the vets go through the Week 1 pressure and then pull the trigger quick at the first sign of trouble. Versus start the rookie, risk having the vet come in and out play them in relief and cause an issue that wouldn't be if you just started the vet and were ready to replace them quickly.
 -- The reason I think Mac Jones might be the one shock rookie to start Week 1 is because the Patriots are going to be like an Army wishbone running team. A running QB like Cam might get in the way of the run game. Mac Jones will do things he's told…and be a lower turnover passer. The Pats have a good O-Line, several talented RBs, and a good defense – when the world goes all passing game and spending money on big name offensive weapons and drafts WRs over franchise OL prospects and puts out there bad defenses, then Belichick goes the opposite and build a big jumbo run attack with several specialists and rolls that together with a deep defense – a team built for the New England climate…the anti-Chiefs, the anti-Bucs. It's the smart move by Belichick. When everyone goes flashy, you go gritty…and the New England geography/climate demands it.
Here's the RB report for the Pats, and it's a cluster not to try and FF outguess/pay-up-for/get heavily into…
Damien Harris (6-14-1) looks terrific…he was the better Alabama RB all along, over Josh Jacobs. He's the clear 1st-2nd-down preferred option here. Good in non-PPR, weaker in PPR.
Weak in PPR, because James White (2-13-0/3) is going to be in most every 3rd-down. Both Cam and Mac were checking down to him comfortably here and last week. He is an integral part of this offense in his specialist role.
Sony Michel (7-34-0, 4-37-0/4) is likely the odd man out – he will be traded before the season to Miami or the Rams (my guess).
J.J. Taylor (12-93-1. 3-18-0) has forced his way into the rotation with Belechickian type, 200% effort/big heart play. Plus, he's showing to be a solid enough back -- the James White replacement in 2022-23.
Rhamondre Stevenson (15-66-2, 1-8-0/2) comes in last in the preseason rotation and just rumbles over 3rd/4th-string defenses. He looks like a smaller LeGarrette Blount. He can play a role…but he'll probably get the Damien Harris treatment as a rookie – makes the roster but is inactive every week.
I don't think Belichick will carry five RBs, but his offense is RB-led, so who knows. If that's true (RB-led) then Damien Harris is good for non-PPR RB2-3. White is an RB2-3 for PPR. Michel gets dealt or is dead here. Taylor is waiting for White to move on. Stevenson is hanging back for a non-PPR short yardage worker role in the next 1-2 seasons, unless Harris gets hurt and Stevenson has to step up. Also, if this is all true…Mac Jones isn't going to much for FF ever…as I feared, even if he is talented.
 -- I watched the Patriots rotate in five backs who all bring different things to the table, and they all were looking good…and then the Eagles answered with their RB gang, and I'd say the Patriots five were better than any of the Eagles ones.
Miles Sanders (2-13-0) started and left early, because he's so special. He's so annoyingly not special. He's worse than Sony Michel at being Sony Michel – and the Pats are going to dump Michel, while the Eagles will probably ply Sanders with a mega deal in a year. Again, enjoy those season ticket prices Philly fans.
As soon as Sanders left the game, Jordan Howard (3-8-0, 1-9-0/1) was right in as the lead…it's clear JoHo will have some role carrying the ball…because there's fear Sanders is too mediocre among the Philly coaching staff, wile the GM thinks he's gold (my belief).
Kenneth Gainwell (5-21-0, 3-23-0/3) came in ahead of Boston Scott (3-10-0), so I'll assume the team is moving that direction. Scott will probably stay for the return game and RB depth but might get cut if Jordan Howard doesn't. They already dumped Kerryon Johnson. Scott nor Gainwell nor JoHo will really matter here until/unless Sanders get hurt/is out of the way
I don't want any of these guys…Jalen Hurts is the best RB on this team, by a mile.
 -- DeVonta Smith (2-19-0/4) debuted and promptly dropped 2 or 3 of his first 3 passes (one of the drops negated by penalty) and looked very skittish. He eventually started catching passes and looked better, but you could see the rookie fear here…not what I wanted to see. It's not damning but it was jarring to watch DeVonta be human.
It's going to be a long season in Philadelphia if DeVonta wobbles around early on as a rookie.
 -- Pats WR Kristian Wilkerson (3-36-0/3) put in another good showing…he will get N'Keal Harry (1-19-0/2) gone by opening day. Wilkerson will wait in the wings for a veteran WR starter to get hurt so he can elevate.
 -- Alex Singleton (7 tackles, 1 TFL) was a maniac in the portion of time that he played…tackling everything in sight. He will be a threat to lead the league in tackles this year, if healthy and playing all the weeks.
 -- Pats rookie PK Quinn Nordin (1/2 FG, 2/4 XPs) was perfect most of training camp and had people wondering if he might bump Nick Folk. Well, that chatter ended here as Nordin was bleeding kicks/misses all game.