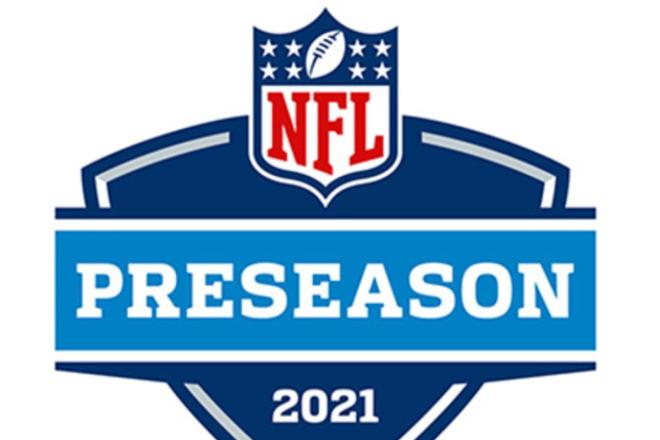 R.C. Fischer
FFM
14 August 2021
‍
2021 Dynasty/Fantasy Preseason Wk1 Game Analysis: Cardinals 19, Cowboys 16
A very entertaining preseason game, for a preseason connoisseur such as myself…
I got all the elements of a great watch here:
(1) One of the teams played with high energy all game…like it was the Super Bowl, while the other weaved in and out of trying to match the intensity. The crowd was into it as well.
(2) We got the Cardinals home announcer call, which means Ron Wolfley baby…the best thing about the preseason is Wolfley calling the Cardinals game – again, it's an acquired taste. Imagine if Hulk Hogan and Jesse Ventura were merged into one human pro wrestling/gravelly voice, but played for the Cardinals in the past, and then turned broadcaster…and then this hybrid human turned their excitement up to '11' on every play call for his home team during games. Three+ hours of music to my ears.
Arizona came to play…and I mean they really came to play. They looked like a Super Bowl team for a hot minute. Every unit they put out onto the field played turned up to '11'. They played like a manifestation of what is going on in Ron Wolfley's mind while watching the game. The Cardinals played so well, so fast that the lazy Cowboys were rattled at first but then they were drawn into giving an effort at some point because Arizona was like a swarm of bees, and Dallas had to step up to try and battle the bees. But Dallas could only match the intensity for a couple of drives. The final score was not indicative of the difference in play between these two teams. Here's some highlights of how Arizona was coming at the Cowboys all night: https://youtu.be/RLe09qoyPP8
Actually, Dallas had some moments of pushback here that showed they have some talent too. Arizona and Dallas feel like two teams that are one 'thing' away from being serious NFC title contenders. That they are closer to serious contenders than they are of being also rans, but they need one 'thing'. Whatever that thing is. They have some pieces but need to catch a break to propel them.
These two teams have good starters and depth on defense. They have higher-end QBs. These teams are 'close'. But Arizona bullied Dallas here…caught them off guard with inspired play all night. Impressive showing for the Cardinals – one of the best preseason efforts I've seen in a while. It wasn't always pretty (mostly backups and backups to the backups) but it was high energy/octane from Arizona.
Dynasty/Fantasy Player Notes…
 -- The first note has to be about the Arizona defense. And my note is: Wow!
I mean, I will wait to see what they do next week…and I know it's difficult to gage anything from preseason play…I've seen teams play with their hair on fire in the preseason but that mask a lack of talent when the real games hit, but for what it is worth – just 'wow'.
Arizona played so fast and their defense so intimidating it caused Dallas's players to be rattled and off their game most of the night. Dallas completed less than 50% of their passes in the game, not because of the lack of QB talent – but because Arizona was swarming with a pass rush and guarding WRs with impunity. Arizona registered zero sacks and just 2 QB hits (stats which do not seem right at all) but they had a bunch of 'pressures' and 'hurries'…and when they didn't pressure the QB, their DBs were blanketing the receivers.
The whole defensive unit for Arizona gets a game ball, but I wanted to point out two defenders specifically…
1) Rookie ILB convert Zaven Collins (2 tackles, 1 TFL) looks reborn as a middle linebacker. The first play of the game was Dallas was a basic handoff and Collins shot through the middle and blew up the running back in the backfield, and it kinda set the tone for the whole game.
I was a huge skeptic of taking Collins from OLB/pass rusher in college to ILB starter over Jordan Hicks without having played a snap in the NFL prior…but I may eat those words/thoughts. It was just a brief flash of playing time for Collins, but it was promising/impressive.
2) Rookie CB Marco Wilson (4 tackles, 2 PDs), who I did like as a sleeper top CB prospect pre-Draft…he was nice in his debut. Shutting down most things his way.
The Cardinals added some veterans to the defense in 2021 but also seems to have added instant impact rookie defenders as well. This defense is deep and (at least this game) energetic. There is a vibe to this team…at least this one week.
And Dallas's defense is no slouch either. They went from sleepwalking to start the game to ramping up the intensity, for a bit, to try and match Arizona's onslaught. These are two very promising, deep defenses in 2021.
 -- The mainstream will discuss the debut of Rondale Moore (3-23-0/4, 2-16-0) as the only thing of note from this game, because that's what they do – QBs, RBs, WRs and nothing else. No QB or RB of note to discuss here, so 1st-round Rondale is the talking point.
Moore was as advertised, which means he deserves the spotlight of the highlights from this game. Arizona used him EXACTLY how you want him to be used…quick passes, bubbles, jet sweeps. And Moore RESPONDED by making people miss with speed and power.
It will only be a matter of time before Moore is a starter…and a star. He'll be a #4 WR to begin the season but see enough snaps and touches to be a possible WR3 with upside for FF. My fear of Rondale getting Isabella'd…I'm taking that down a notch after watching this debut. Isabella didn't get this treatment off the bat from Kingsbury.
 -- With Rondale Moore splashing, it took some emphasis away from Chase Edmonds (3-10-0, 1-10-0/1) getting in some work to start the game…and he looks very good. Much leaner. A bit more muscular. He's ready to be the #1. Two things…
1) I've said since my college/NFL Draft scouting report on him…he's the next LeSean McCoy (in his prime). He looked and moved just like that in this game.
2) As soon as the words 'Chase Edmonds' rolls off someone's lips, the next thing you hear is – but James Conner isn't playing, so we don't know the touch share. That's good sentiment to keep Edmonds flying under the radar as a potential RB1 threat you can get 5th+ round of redrafts still.
…and you do remember that James Conner sucks out loud, right? Why are you afraid of Conner looming?
 -- Three QB performances to note…
1) Garrett Gilbert (7-16 for 80 yards, 0 TDs/0 INTs) has looked very solid for two preseason games, and even back to his starts last year…looks good for a backup QB talent. I'm not one to throw praise at QBs, and I thought Gilbert would never-be in the NFL, but he has grinded his way to reasonable backup QB talent.
His numbers look bad but note that he was under assault by that Arizona Defense all game, and he handled that onslaught about as well as could be expected.
I note this because – 'who knows' about Dak's shoulder. There are too many weird press conferences going on about this shoulder injury for my liking. It all feels/looks very strange.
2) Colt McCoy (6-7 for 69 yards, 0 TDs/0 INTs) played a very calm, controlled, leadership presence type of backup QB play here. He's just a backup, but he looks comfortable in Arizona…and what I really wanted to note here was that McCoy was Kyler's boyhood idle growing up in Texas football. McCoy has become a QB coach to Kyler, a mentor…not just a backup QB looking for a paycheck. That's a good thing for Kyler.
3) Chris Streveler (10-20 for 96 yards, 0 TDs/0 INTs, 9-42-0) is a glimpse of what could happen with the Trey Lance's and Justin Fields's of the world, if they struggle to transition right away in the NFL (which is normal for rookie QBs) – Streveler is so limited throwing the ball, but he takes off running at a moment's notice and offense is created by this fullback/tailback playing QB running around wild. It can work in short doses and opens up the passing game when they fear his running.
Streveler is a very poor man's Taysom Hill.
 -- Dallas Cowboys young offensive player notes…
UDFA RB JaQuan Hardy (8-32-0, 0-0-0/1) made his presence felt in this game…he's trying to get into the #3 RB discussion. He looks like the best of the Dowdle-Knox-Hardy bunch, but not by a landslide…just a bit better.
My guy, UDFA WR Brandon Smith (1-1-1/1) made a nice 1-yard TD catch in the back of the end zone…but the real story is: Smith is not getting into the rotation until the very end/last group. Semi Fehoko (3-28-0/4) is in early, Smith is not seen until late…and the QBs aren't really looking for him, per se. I keep downgrading his stock. Looks like he's going to be a journeyman for sure.
UDFA rookie TE Nick Eubanks (2-14-0/3) looks better than I remember him from college. He looks like he has a little something, like a backup-TE version of Jonnu Smith…a poorer man's Jonnu. Probably will never make it to mattering for FF, but I'm at least watching his progress instead of writing him off, now that I've seen him in two preseason games looking OK.
 -- The best-looking defender in this game might have been Dallas 2nd-year DE Ron'Dell Carter (2 tackles, 1.0 sacks, 2 TFLs). I'm a fan of his back to scouting him out of James Madison. He's bulked up even more, and was a total menace in this game, rushing off the edge. Good news for him.
But some of that was on the Cardinals 2nd-team O-Line…not good. They were getting killed often, but Chris Streveler was running away from it a bunch to mask the problems. The Cardinal achilles heel…a suspect starting O-Line and no depth at all in the most crucial area (O-Line) outside of QB.