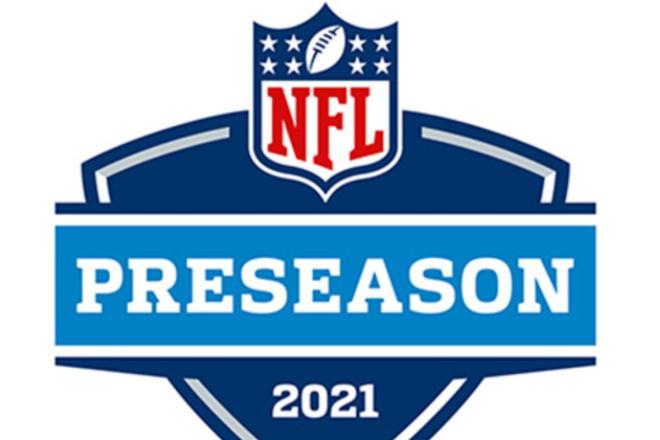 R.C. Fischer
FFM
16 August 2021
‍
2021 Dynasty/Fantasy Preseason Wk1 Game Analysis: Browns 23, Jaguars 13
Obviously, we're here for one reason – Trevor Lawrence scouting. Most of the rookies/young players of interest were on the Jaguars, so this will be Jags heavy.
The fact that the Browns came at Jacksonville with backups and backups to backups, while the Jags pushed their veterans and high-profile rookies the 1st-half, and the Browns handled/felt no threat from Jacksonville is a bad sign for the Jags 2021 and/or a good sign for the Browns depth.
I'm losing any scrap of faith I had in Jacksonville flirting with .500 in 2021.
Dynasty/Fantasy Player Notes…
 -- Let's get down to business on Trevor Lawrence's debut (6-9 for 71 yards, 0 TDs/0 INTs)…
I have never watched/scouted Trevor Lawrence play and been in awe. I see he has tools (height, coaching, pedigree, college success against weaker opponents). So, I entered this watch skeptical…but willing to see if he was more the guy the media all claims he is – 'generational'.
He's not generational.
The Jaguars are flirting with the potential that Lawrence not only isn't generational…but that he's not even the best QB prospect in this class…and that he might be the 4th-5th best QB in this class. And that's not a massive insult, because this QB class is promising/the QB prospects of today are getting better-and-better entering the league. We have QB prospect inflation in the NFL.
The inflation of Lawrence is all media driven hype. They were wrong about Kyler Murray, they were wrong about Daniel Jones. They were wrong about Tua over Herbert. They were wrong about Dwayne Haskins. They were wrong about Sam Darnold and Jameis Winston. THEY are constantly wrong about QBs. Not just sometimes – like almost ALL the time. So, you could never watch football -- and just blindly assume that if THEY say Lawrence is generational…then you know it's not true. The smart money is betting against the analysts on QB evaluations.
Lawrence is not a generational talent. It's not true. Not that I saw at Clemson. Not that I saw in this game.
Yes, it's just the preseason and it's early in their careers and they can grow. I'm just telling you – Lawrence is not generational, and there's a chance that he's just a better version Daniel Jones/Sam Darnold more than the next Andrew Luck. There's not one aspect of football evaluations/scouting where Lawrence is better in any one thing than Justin Herbert. And Lawrence is nowhere near as talented as Joe Burrow…Lawrence is just taller than Burrow. I'd rather have Jalen Hurts's playmaking ability than what Lawrence brings – Lawrence will hope to have a lackluster/solid-ish Carson Wentz career. You can have Carson Wentz…and Trevor Lawrence, I'm not interested in QB mediocrity.
Things I saw from Lawrence in this game…
-Taking on sacks because he was frozen by the coverages.
-Not reading the defenses, just throwing locked onto the predetermined receivers.
-Poor downfield throws.
-Throws a soft-ball…there's a fine line between 'feathery touch' and unconfident 'aiming' passes. Lawrence throws to spots/plays/routes…and that works more times than not, but you can't do that as much in crunch time when they make you throw inside in the NFL.
-He's only comfortable throwing bubble screens and tunnel screens…just like his college tape…it's what made Travis Etienne a star too. Bubble screens are awesome when your surrounding team is an all-star team/Space Jam group taking on opponents who are half as talented. This isn't Clemson ruling the weak ACC anymore. Jacksonville is the Syracuse of the NFL, in ACC terms.
-Still showing jumpy feet in the pocket and throwing off his back foot/leaning back and tossing versus stepping into a frozen rope throw way too often.
I've watched all the 1st-round QBs first preseason game, except Zach Wilson (as of this writing) – and they all have displayed the traits that I scouted/reported out on pre-Draft…
Mac Jones is more a game manager playing safe because this is nothing like the Alabama advantage he's used to, but he's not rattled…just not showing any signs of domination yet. He can grow into it but it could be that he's just 'OK'.
Justin Fields is a confident runner-passer who is not ready to be a solid pocket passer in the NFL. You have to manufacture a passing game outside the pocket for him. He's got physical tools and plays a smart short game, but is not ready to roll as a passer in the NFL in difficult situations from the pocket.
Trey Lance has all-world physical tools, and you'll see his 80-yard TD throw a thousand times -- but they won't show his multiple throws right into obvious coverage. He's oozing talent, but he's also not seeing the field like an NFL starter yet…and no one can be sure he can grow into this. He's 'good'/promising but the jury is out on 'great'. Especially right now – he's not fully ready yet, he can't be. It's a huge jump for him from FCS to a missed season to the NFL.
Lawrence is jumpy, and low-skilled throwing medium-deep, and may have the worst arm of the four QBs we're discussing. He definitely isn't a better arm talent than Zach Wilson. Lawrence is closer to Mac Jones on this list…and I am starting to think Jones is better than Lawrence at football.
Lawrence is not a bust, but he's not great either. He's going to be a 'C' QB, who maybe grows into a 'B' someday, but I think 'C' is his peak. His issues are not are not as fixable because I think it is his mind/processing/arm strength that's the issue – but he has size and experience so maybe he grows, but he's definitely not ready to shine now.
The football world will disagree with me…claim that I am a nobody who never played the game, etc. I've heard it all before, every year for the past ten years on Darnold, Winston, Bortles, Tua, Gabbert, Kaepernick, D Jones, Haskins, Barkley. If they don't say I'm nuts, then I'd worry I was in the wrong.
I'm rarely wrong about quarterback scouting. My track record is available to anyone who wants to research it. My Spidey senses have tingled that something is not all-right with Lawrence since my early scouting of him. This game didn't change that. Do with this info what you will. When I'm ultimately right about this it will be years from now, and no one will remember or care, so I'm not engaging in any Twitter debates about it today because that's more useless than listening to NFL analysts talking about what they see in quarterbacks they've 'studied'.
 -- There's good news and bad news for the Jags receivers for Fantasy, if what I just said is true…
Lawrence never looks better/happier than when he is throwing bubble screens and tunnel screens – predetermined, no thinking, no pocket fear, just one-step and fire passes. He showed us that a couple of times with Laviska Shenault (2-14-0/3)…Laviska will lead the team in targets and catches, I am now convinced. I suspected it before…now I'm locked in.  
Travis Etienne (1-2-0, 0-0-0/1) was 'made' by Lawrence's screen game in college, so he'll be a great outlet when the Jags are losing by 20 in the 2nd-half and Lawrence is in hurry up dumping short, safe passes against soft prevent zones.
Marvin Jones (3-52-0/4) is the #1 here, not D.J. Chark (DNP). Jones is the leader of this WR room, the veteran, and the most productive in the NFL, and a BFF of O-C Darrell Bevel (from DET days). But Jones is not the ideal 'go get it' body for Lawrence's soft ball throws downfield. It's going to be a lot of erratic hit & miss games with the outside receivers.
Lawrence is a bubble/tunnel guy – and that favors Laviska and Etienne not Marvin and DJC.
 -- Speaking of Etienne…the Jags backfield report:
It was eye-opening that Travis Etienne was 3rd in the rotation and not worked into the game for a few series and it was limited work for him. There was more effort to get James Robinson (3-13-0) and Carlos Hyde (2-4-0, 0-0-0/1) touches and work than Etienne.
And then when Etienne came in – it was not great. He looked skittish on his one rushing attempt (understandable, but the rookie RBs are mostly coming in strong, not nervous). And he looked unnatural going after his one pass target (thrown over his head). Very small sample size, obviously – but I'm just noting, the place in the rotation PLUS looking nervous…I'm bailing on even considering paying up for this but all the logic says he'll see a good amount of screen passes so he'll be fine for PPR.
 -- For example, and I just thought of this when I looked at my notes: Browns rookie Demetric Felton (4-44-0/6) looked like what you thought Etienne might look like – Felton ran as a slot WR and looked good doing it, looked like he was pretty confident. The Browns pushed Felton like I thought the Jags might do with Etienne…but they didn't.
'They're hiding him to not give anything away', I'm sure some will think (about Etienne). Hiding him for what? The big Super Bowl run they're going on? Maybe they are, but I just wonder why they would…and it still remains that what I saw, brief as it was, was not encouraging.
Back to Felton, who deserves praise – he was working the slot not out of the backfield like Etienne was. And Felton looked good, much more comfortable than Etienne looked.
But Felton will not matter until OBJ and Landry are bulldozed off this team, and even then he may just be a random backup hand at WR/RB.
 -- Jeremiah Owusu-Koramoah (8 tackles, 1 sack, 3 TFLs) annoys me because I hate typing his name. He did lead all IDPs in tackles here and got 3 TFLs. Looked good on paper/the box score. Had moments, but he was doing a lot of guessing and shooting gaps he might not do as well in real NFL games. And for a side note, he looked a lot smaller than I remembered.
I need to see more, but something just seems off with him as an NFL impact player. He might be OK for FF as a guesser shooting into the backfield, because when he guesses wrong and gives up a ton of space…that doesn't matter in IDP tallies.
 -- Jaguars rookie SAF Andre Cisco (4 tackles, 1 PD) is where it is at when it comes to rookie defenders. I would not be surprised if he was starting Week 1. He looked as advertised/expected in his debut. All good here.
 -- I really like Jags UDFA WR Jalen Camp (1-9-0/1) from my college pre-Draft scouting, but he was buried with the 2nd-half group and he got to see just one target, which was a nice route and catch by him…but he's off the grid for Jacksonville…and the more I think about this – Camp is a Marquez Callaway, Michael Thomas thick body, nice routes, good hands, possession not a speedster WR (but is plenty fast enough)…and that is not the style WR to mix well with 'Bubble Boy'…that's my new Trevor Lawrence nickname that just hit me (trademark pending) https://youtu.be/nOc5K3gZREg
 -- Let's end this on Tim Tebow (0-0-0/1)… Not…too…good. No Bueno. I was hoping to see him a part of the QB-to-TE revolution, but…ummm…no. Not seeing it from this brief glimpse.