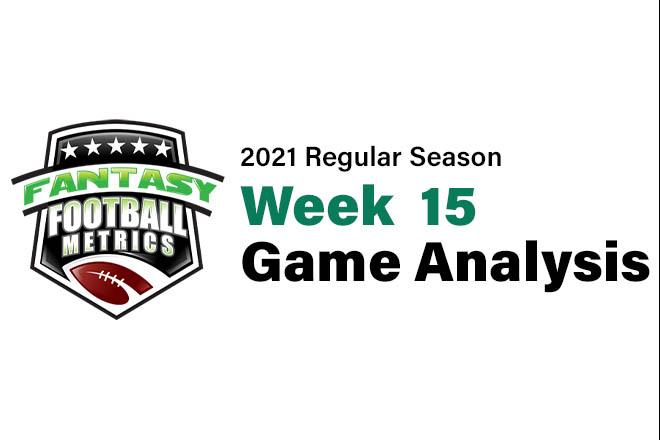 R.C. Fischer
FFM
21 December 2021
2021 Dynasty/Fantasy Game Analysis Week 15: 49ers 31, Falcons 13
The 49ers fumbled the opening kickoff and set up Atlanta in perfect position for an easy score to take the momentum right away…and the Falcons failed to score -- Cordarrelle fell just short. Pitts fell just short. 4th & goal, Ryan threw to a blanketed Pitts incomplete…turnover on downs. It was a microcosm of this game – the Falcons were not going to beat SF no matter how much charity they got. Not because the 49ers are great, but that the Falcons are one of the worst teams in the NFL…poorly coached, dying QB…they are the Pittsburgh Steelers of the South – I have not seen them play one good game this season, and I marvel at the fact that they have won a game at all this year…much less six of them. They're actually still in the wild card race! You gotta love the NFL.
The Falcons have a winnable game Week 16 vs. DET, but the Lions are so much better than the Falcons right now. I'll take the Falcons all day long in that one (assuming Goff plays). Likely, the Falcons lose out and finish (6-11).
The 49ers are now (8-6) and rolling. They're a solid, somewhat overrated 'good team'. Critical game at Tennessee on SNF…if they win that game, they should definitely go on to be an NFC wild card, considering they play Houston Week 17. SF will finish with 9-10 wins and be good for a wild card, especially having wins over PHI, MIN, LAR already booked for tiebreaker purposes.
Fantasy Player Notes…
 -- Jeff Wilson (21-110-1, 2-2-0/2) finally cashed in on being the starting RB for SF in 2021. It made no sense to me why he was struggling to put up any numbers in his other Mitchell-is-out starts. He's looked fine on tape. The SF O-Line wants to spit out 100+ yard rushers every week…but Wilson was failing in his last two starts. Well, he hit here…nothing special, just the guy getting 20+ carries against a weak defense.
Wilson is a threat for 100+ rushing yards in Week 16 if Elijah Mitchell is out again (and he probably will be, but it's up in the air), but it won't be so easy against a vastly improved Titans run defense.
If Mitchell is OK/practices in full…then he will see the 15-20+ touches and have a shot at 100+ yards rushing, and Wilson will be a 3-5 touch side note. This is Mitchell's backfield when he is ready.
 -- Really, it's Deebo Samuel's (6-29-1, 4-60-0/5) backfield…just Mitchell or Wilson run the ball between the 20s and then Deebo comes in and paralyzes the defense for a rushing TD on his 6-8 carries. It's the craziest thing…Deebo rushes for an untouched 5-15 yards TD every week and did it again here. But the bonus was, Deebo came off his one catch a game (the prior three games) ways and caught 4 passes.
Deebo is too good to bench, to worry that THIS is the week he DOESN'T rush for a TD and leaves you with a 'meh' FF effort otherwise. I'm not questioning it; I'll just keep riding it.
 -- Brandon Aiyuk (1-36-0/2) is the scarier FF entity. There is a concerted effort to get Deebo the ball, through ground and air, and he even threw a pass (to the end zone) in this game (0-for-1). Meanwhile, the great Brandon Aiyuk had two targets and one catch. Aiyuk is a random event WR2-3…and if matchup mattered, he would have had a nice game here. He didn't. He's just a random event WR3…more WR2 weeks than WR4 weeks lately, but the WR4 returned this game.
Jauan Jennings (3-28-1/6) was more important to Jimmy G. than Aiyuk here…but JJ is just a week-to-week random event as well. This is Deebo's (and George Kittle's) world for FF and Aiyuk-Jennings are just on the periphery.
 -- Cordarrelle Patterson (11-1-0, 2-5-0/2) has started to flop to the finish as the 'lead back' for the Falcons. He's gone from uniquely used half-RB/half-WR to mostly all RB…all-dull RB.
Patterson has taken 10 or more carries in a game six times this season, his rushing tallies in those games: 54-60-108-78-58-18.
He's gone from catching 5+ passes a game to 1-3 catches in a game the past five games.
He's still too good to bench, in most instances…and facing DET Week 16 should be an opportunity. At Buffalo Week 17 might be an issue.
 -- Kyle Pitts (4-77-0/7) has one TD this season, which is absolutely unconscionable and should be the cause for firings among the coaching staff…but it won't be.
Every catch Pitts makes is a miracle of 'up for grabs' tightly covered. I remember like only one time he was fully open this year (many weeks ago)…and Ryan hit him on the double move bomb, and Pitts dropped it in stride…probably from cardiac shock that he was open and also that Ryan actually found him in stride.
For the first time I can recall, Atlanta actually did that play that you see run a thousand times a week where the TE (after the snap) just drags (behind the line) from one side of the line to the other, running parallel to the line of scrimmage, losing coverage in the wash of the action, and the TE is wide-open for basically a screen type pass – Pitts ran this route from 5-yards away from the end zone, caught the simple pass, headed to the goal line, and was tackled 6 inches short. They never ran this play (that would work 99% of the time it's tried) again. It's the story of Pitts's 2021 – no imagination, no even simple logic…just 1970s sit-down routes and deep decoy work.
It doesn't help that Pitts is double covered almost every play, which is why he should be in the MVP discussion. Cooper Kupp doesn't get doubled, but Pitts does.  
 -- All the attention on Cordarrelle and Pitts by the defenses has opened up Russell Gage (8-91-1/11) for WR1-2 work of late.
In his last five games, Gage has averaged 6.8 rec. (8.8 targets), 79.2 yards, 0.40 TDs per game. He's getting WR1 PPR results/outputs and has a decent matchup with DET Week 16 for the party to continue.
Snap Counts of Interest:
56 = Aiyuk
46 = Deebo
25 = J Jennings
05 = Sherfield
50 = J Wilson
03 = Hasty
37 = CPatt
27 = Mk Davis
03 = Ollison
**College Football Metrics 2022…new season signups coming in January 2022**
The new season of CFM will be starting up in January, as always. A little different schedule this year as the NFL extended their season by a week and the Senior Bowl was bumped back a week as well. We should have a Senior Bowl, NFL Combine…it looks like it will be a normal scouting year!
The NFL Draft, Dynasty Rookie Draft, and regular season ahead rookie analysis all gets started through CFM in January with our usual season starter -- the past two years/2020-2021 Mock Rookie Draft re-do, along with in-depth Senior Bowl analysis, and full QB scouting reports and much more as we build towards the NFL Combine and all the other positional scouting reports. Football study never ends…
Thank you for your support of CFM for the past decade now…wow, time flies.