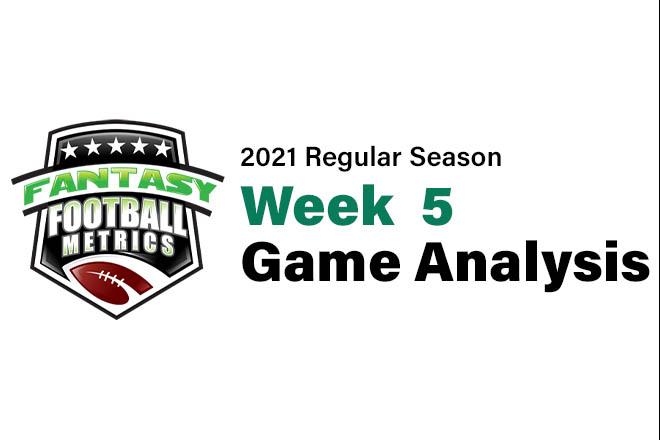 R.C. Fischer
FFM
14 October 2021
2021 Dynasty/Fantasy Game Analysis Week 5: Patriots 25, Texans 22
The Patriots were my Survivor pool pick of the week. I didn't love it, but I didn't love much of anything (bettor wise) this week and going against Houston is not a bad way to try and survive…you'd think.
I shoulda lost…I shoulda been wiped out of my big Survivor pool. The Texans should've beaten the Patriots here. And there was some luck involved for Houston, but honestly the Texans dropped several INTs plus a dropped TD pass (leading to an FG instead)…plus missed XPs. This was Houston's game, they led 22-9 early 3rd-quarter, but they botched it away in the end.
Houston gave CLE a tussle Week 2. They shoulda beat NE here. Had Tyrod Taylor stayed healthy, the Texans might be in the AFC South race to the end. They aren't terrible. However, they just lost LT Laremy Tunsil for several weeks…so, the fantasy is all slipping away. In the end, the Texans should win 3-5 games. They're scrappy good.
New England (2-3 now) should've lost and sunk to (1-4)…with all that free agent spending getting them nowhere. This team stinks and is uninspired by Belichick. It's a sinking ship. The Pats are on their way to 5 +/- wins and a lot of soul searching…but the owner will do nothing but watch the ship sink, slowly (while getting special massages in Florida to ease the pain). Belichick has earned the right to go down with the ship.
Fantasy Player Notes…
 -- The Patriots backfield report…
Damien Harris (14-58-1) is the starter, and he looks terrific running the ball. The problem is…he's not involved in the passing game (for PPR peeps) and the Pats O-Line is devastated with injury right now…and Harris is a little banged up. He's the for-sure main carry guy but questionable this week and in a bad environment for FF production, facing a top run defense (DAL).
Rhamondre Stevenson (11-23-0) got sprinkled in to get himself up to speed, but he looked very tentative…like a rookie would. He is the hammer…the short yardage, late game salt away bull…eventually. If Harris is out this week, Stevenson would take over main carry duties…but might be over his head at this point.
Brandon Bolden (2-25-0, 4-6-0/4) is playing a lot of the James White role with White gone. 4.7 targets per game and 4.3 catches per game since White left. If you see NE in a lot of passing situations this week, with a Dallas team that doesn't cover the RB well…Bolden might get 5+ catches in a game script gone his way. He's a long shot sleeper PPR start Week 6…not a sure thing.
 -- I've written about/spoken of Brandon Bolden for Week 6 as some PPR hope more than a few times this week, but you know who might be a better flyer Week 6 play…and beyond, for bye weeks? A guy I've never mentioned before, I don't think… What about David Johnson (2-5-0, 5-46-0/6)?
What caught my attention here is…DJ is the 3rd-down back for HOU, but he's also lining up as a wideout in 4-5 receiver sets and they are actually throwing him real passes on real routes. I mean, first Cordarrelle Patterson…and now this?
First, watch three highlight plays from this game and (a) tell me DJ doesn't still have some juice in the tank, and (b) notice the different ways they get him the ball…
It's an 11-minute video but you need only skip to two sections for 30 seconds…
0:40: Back-to-back plays they will show you
4:16: 3rd & long conversion
With Davis Mills at QB…DJ is starting to get used in the passing game more – the 6th most targeted RB in the NFL the last two weeks (10 targets). When you get the ball in the hands of DJ in the open field, magic could happen.
Most of these 3rd-down/satellite backs are in a similar boat…
They play 30-40% of the snaps in games. They play more if more passing downs/hurry up offense is needed. But the last 2 weeks, since Davis Mills, DJ has gone from 30-40% of the snaps to 50%+…in part, because he's running real routes along with backfield work.
Johnson has led the Houston backfield in snap count for four straight weeks.
We're moving DJ to our 'outta nowhere' RB of the week (Week 6) along with Brandon Bolden for the same vibe…team in a deficit, likely, needing to throw a bunch and they are their team's main guy for that.
But wait…there's more. As an added bonus to your purchase of DJ3K, you also get…
1) He faces Arizona next week. If you don't understand what that means, then…
2) You could run with a Bolden, McKissic, Hines, etc., over DJ this week…pick your satellite back poison…but only one of those names could be traded to a better place in a week or two+. Johnson's contract is over after this season and if Houston isn't going anywhere in 2021…why aren't the Chargers or Chiefs or Ravens or Bills on the line?
David Johnson could be a team's Kareem Hunt…or Cordarrelle Patterson. And he'd cost just a 6th-7th-rounder. But I'm sure Devonta Freeman will be fine…
 -- Davis Mills (21-29 for 312 yards, 3 TDs/0 INT) outplayed Mac Jones (23-30 for 231 yards, 1 TD/1 INT) here. When the Pats got down, and Jones had to play some real QB throwing downfield…he should've had 3-4 picks, but the Texans defenders can't catch things throw right at them, apparently.
As of now…I was WAY off on Davis Mills. I thought he was a joke. He's actually playing good football. He's Taylor Heinicke-ish, not a franchise guy at this stage, but I thought he'd be a flat-out bust. He is not. He out-Jimmy Garoppolo'd Mac Jones here…in a battle of QBs who must have gone to the Jimmy Garoppolo training program as youth…or are the secret offspring of Mr. Garoppolo after he had Jimmy. They both play the same, throw the same…only Mills has a little more athleticism than Jones.
It's possible Justin Fields is the 6th best QB from this 2021 draft right now…he can't complete a basic forward pass, while Mills is dropping 300+ yards on Belichick…as a rookie…
 -- Chris Moore (5-109-1/5) got a floater deep from Mills, perfectly placed…either genius or luck (looked like luck) as the two defenders couldn't believe the ball placement as they tried to get to it…which left them out of position after the catch, so Moore snatched and took off for a 67-yard TD. You decide: https://youtu.be/7aunNz6GaPQ
Outside of that, it was a basic day for Moore. He's a solid hand #4-5-6 WR for a team, not an emerging star.
He also dropped a TD pass in the end zone that turned into a field goal, so he kinda cost them the game, but let's not talk about that.
 -- The last 3 games for Hunter Henry (6-75-1/8)…
5.0 rec. (6.3 targets), 47.7 yards, 0.67 TDs per game. He's the 6th-highest scoring PPR TE in PPG since Week 3…tied for 6th with Kelce-Pitts.
There seems to be a growing connection with Henry-Jones, as Jonnu Smith fades off into the distance.
 -- In the last 3 weeks, the Patriots defense has been pushed around by Jameis Winston and Davis Mills but held Tom Brady down in the rain. How can I trust this DST unless it's a supreme matchup? Week 7 v. NYJ is my last dance with them, if I were to use them again.
Snap Counts of Interest:
31 = D Johnson
26 = Ingram
13 = Lindsay
54 = Conley
50 = Cooks
37 = C Moore
24 = Bolden
22 = Stevenson
21 = Dam Harris
40 = HHenry
40 = Jonnu