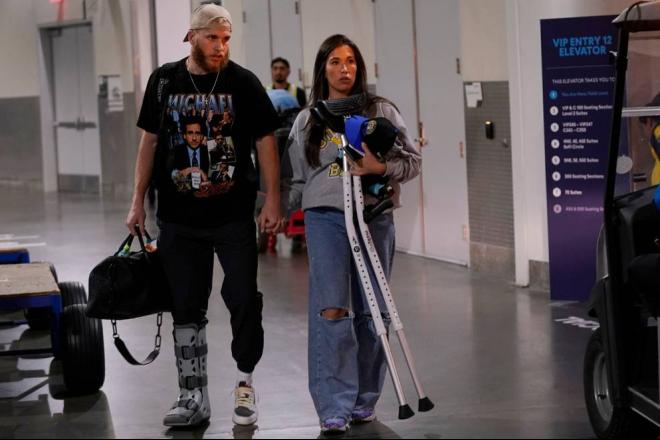 Ross Jacobs
Weekly Game Analysis
15 November 2022
2022 Week 10: Cardinals 27, Rams 17 (by Ross Jacobs)
We found out shortly before this game that both Matt Stafford and Kyler Murray would miss this game and the result was exactly what you would expect. The Cardinals, led by Colt McCoy, were simply the better team and led this game almost the entire way. The Rams did pull within 7 at one point at the start of the 4th quarter, but it was short lived. They never truly threatened Arizona.
The significant news from this game was the injury to Cooper Kupp. We'll discuss that below but it's just the latest blow to a team that is dying fast. It's hard to believe this team won a Superbowl earlier this year. They are quite simply one of the worst teams in the league at this point and it's not getting better. The offense is atrocious, the defense is average at best despite all the big name stars, and the schedule isn't doing them any favors. I wouldn't be shocked if they did not win another game this year, but 2-3 might be possible. It's time to start prepping for 2023 in LA.
Arizona honestly isn't much better than the Rams at this point. They just have the opposite problem...their offense is somewhat respectable but their defense is horrible. Don't think so? They are 30th in points allowed and have given up over 30 points in the last three games before this one. The only reason they "only" allowed 17 here is because John Wolford was the QB for the Rams. That's actually a terrible result. 
Now they are going to be without Kyler for a bit, but McCoy might actually be an upgrade in a weird way. Either way I don't expect this team to suddenly rebound and make a playoff push. Much like the Rams I assume they win 2-3 more games at best...maybe not that much. This team isn't getting better under Kingsbury and with the current issues with Kyler getting hurt every year and his play falling off after Call of Duty is released (I'm not even joking about this anymore, it seems legit), I don't think it's getting better the next few years either. They will flounder around for another year or two thinking they are "close" to a deep playoff run, floundering, before finally blowing it all up far too late.
Fantasy Player Notes:
 – What to do about Kupp? Details of his injury haven't been released yet, but I'm assuming he's going to miss a significant amount of time. It didn't look good on the field but he supposedly avoided a season-ending injury at very least.
(Update: Word finally came out that Kupp is dealing with a high ankle sprain. Not good. That is typically a 4-6 week injury and the player will be affected for even longer after returning to the field. That length of time is right at the end of the season, and considering it's very unlikely the Rams will be competing for the playoffs at that point, I think Kupp is done for the year. Why rush him back for a handful of pointless games?)
First, don't think for a second that one receiver is going to pick up his entire workload and start putting up 20+ ppg. It's not going to happen. There is no receiver on this roster that can duplicate what Kupp was doing, and they would need Stafford regardless. There's been no update on him either but he should be back this week or next at the latest I would assume. 2-3 weeks has been about right for concussions lately.
But for the receivers I expect a committee approach with each of Higbee, Skowronek, Robinson, and Jefferson picking up an extra target or two per game. Many people are going to flock to Robinson because he's the big name but I don't think that's going to happen. He looks good but the team has shown no willingness to feature him before and now he's just going to have tougher coverage precisely because he's the big name. 
I actually think Jefferson and Skowronek stand to benefit the most, particularly Skowronek on the short stuff. He was the guy that led all the receivers in targets here after Kupp went out and he makes the most sense replacing Kupp's role in the offense. Now Skowronek is nowhere near the receiver Kupp is, doesn't have his quick feet and advanced routes, but maybe he can be a WR3 in Kupp's absence? Hard to say but that's where I'd look if you're desperate.
Van Jefferson played sparingly in his first game back from injury but should get more integrated now that Kupp is out. It's possible he is the eventual "replacement" for Kupp but in the short term I think it funnels more to Skowronek. Can't count out Jefferson entirely though. Either way I don't think either one suddenly becomes a WR1 so don't worry if you miss out.
 – The backfield is where I expect some changes moving forward. It was a split backfield here for most of the game (as far as touches go) between Henderson and Akers, although Henderson played by far the most snaps and got the goal line carry late for a TD, and then rookie Kyren Williams made his debut on the final drive to get his feet wet.
Let me just say right now I have no interest in any of these three backs...none. The offensive line is corrupt, there's nowhere to run, the offense just lost its engine in Kupp so they aren't going to score much, and now we're going to get a muddy 3-way split for a group that has only run for about 500 yards collectively all year? No thank you.
That said, I do think Kyren starts to become more involved simply because everything else has failed so far and they will try to shake things up and get a spark. Kyren isn't that spark, he's another dull, 3rd-down back that's too small and too slow to be a feature back, but he might be somewhat valuable in ppr just for the checkdown value. 
Neither Henderson or Akers provides much in the passing game but Kyren does actually have good hands and with Kupp out he should make for as good a short passing game option as anyone else. My original comp for Kyren was Theo Riddick and as bad as Riddick was, he still had a year or two where he was FF useful because the team thought he was amazing, regardless of his actual talent, and threw him a zillion useless dump off passes. That might be the case here too. If that's worth something to you, fine, use him, but you might be able to get more from him in a trade to some rube that has been hyped up by the mainstream into thinking Kyren is some backfield savior. He's not, thus I recommend trading him off for something better if you have the opportunity. RC has discussed this in another article. Check that out if you haven't already.
 – No Kyler Murray might shockingly be a good thing for this Arizona offense. McCoy is much more apt to just take the first short thing that pops open, thus excellent targeting numbers for Hopkins and Rondale. The Rams have been playing really far off in their coverage, so maybe it was just them leaving the underneath stuff open, but McCoy wants to dump the ball off quick anyways so I think both guys could hold up moving forward. Hopkins is probably a WR1-1.5 and Rondale might actually be a WR2 now with McCoy.
 – One thing helping to boost both of them here was the injury to Zach Ertz. He's done for the year and was replaced by rookie Trey McBride. McBride looked fine I guess, he only got one target, and wasn't doing anything to stand out. We'll see if he starts to come on but I wouldn't expect anything big from him yet. This team has more veteran options they'd prefer to target. I'll be watching McBride closely though to see if he starts to pop a little.
 – James Conner is finally healthy again and looks as good as he did last year. There's not a lot of room to run because the offensive line is so bad, but he did pretty well regardless including a fantastic run beating a defender to the corner for another short TD. He's back to his 2021 workload of 20+ carries and targets and getting all the short yardage TD opportunities so I'd roll with it until the wheels fall off again. This is the Conner we signed up for. He's got no competition obviously since the team felt comfortable enough with his health to release Eno Benjamin Monday morning. 
Rookie Keaontay Ingram is the backup now and should be rostered if you have Conner or a bench spot to speculate on. Ingram only got 1 carry here and is purely the backup but he'll have a good workload if Conner goes down. I didn't see anything special from him but he seems capable enough.
Snap Counts of Interest:
66 = Rondale
64 = Hopkins
30 = Green
62 = McBride
65 = Conner
5 = Ingram
59 = Skowronek
55 = Robinson
40 = Kupp
17 = Jefferson
48 = Higbee
34 = Henderson
16 = Kyren
10 = Akers