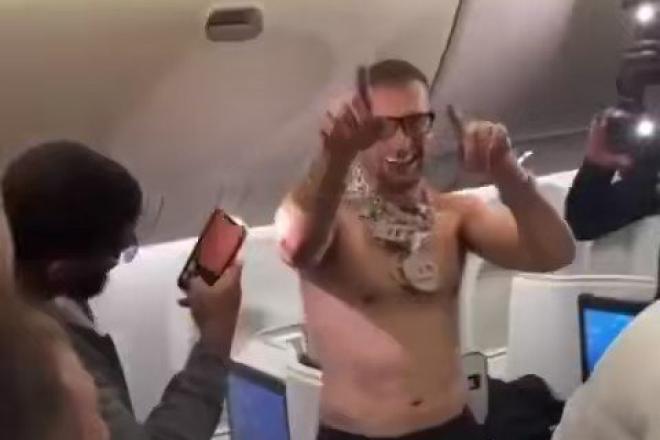 R.C. Fischer
Weekly Game Analysis
08 November 2022
2022 Week 9 Recap: Vikings 20, Commanders 17 (by Ross Jacobs)
This may have been the most generic game of football I've ever watched. You know how sometimes you get a particularly defensive game that's kind of boring but at least there are a few great plays by defenders, or sometimes a low scoring game can be somewhat entertaining because both QBs are awful and they both keep finding new and more interesting ways to screw up? This wasn't like either of those. It was just two ok teams, two ok offenses, two ok defenses, neither team really made any egregious mistakes, and they both went through the motions of playing a football game and somebody won in the end. It was dreary to the point that I was having a hard time paying attention.
I really don't have much to say about either team based off this one. The Vikings are somehow 7-1 with a lot of close wins over bad to average teams. Their one loss they got crushed by Philly. Minnesota is a decent team, borderline top 10. They are 9th in scoring offense and 12th in scoring defense, well-coached, disciplined, hard to beat but aren't really a threat to better teams. They are pulling away from the Packers and it looks like they will cakewalk their way to a division title and high seed for the playoffs. The next two games are tough (Buf and Dal) but after that it's fairly smooth sailing.
The Commanders fall to 4-5 but they aren't a bad team either really. The defense is starting to come on a little and the offense is staying afloat with Heinicke at the helm. They belong in the next tier down from Minnesota, a very average team. Their remaining schedule is very up and down, a tough game followed by an easier one...etc. They will likely finish around .500 but out of the playoffs. I still think they are the 3rd best team in the NFC East ahead of the Giants despite their better record.
Fantasy Player Notes:
 – Justin Jefferson is WR4 in ppr points, 2nd in yards but only has 3 receiving TDs on the year. This was his first TD since week 1! If the TDs ever come he has a chance to finish as the WR1 ahead of Tyreek (who also is strangely not getting many scores).
 – Dalvin Cook is RB12 in ppr points per game so far. He's on the back end of his career, you can see that his explosiveness is fading fast, the big runs just aren't there anymore. He'll finish with a decent year if he can continue to stay healthy but I don't think he's the starter for Minnesota in 2023. Some dumb team will pay him $6 million to be their starter and he'll be a giant disappointment.
 – First game for TJ Hockenson after being traded and...he was the 2nd leading receiver for Minnesota with the most catches and 2nd most targets. I did not think he would get acclimated so quickly but it just goes to show how important practice time and playbooks are! I see no reason why he won't do the same thing in Minnesota that he was doing in Detroit. He's never going to be the greatest TE ever but he's solid enough and provides an easy checkdown pass for Cousins when he gets in trouble. No change for Hockenson's projections after the trade for me. Just pretend nothing happened.
 – Kirk Cousins continues to just be solid week after week. He doesn't get you many big games for fantasy but he doesn't bust either. He's going to get about 250 yards and 1-2 TDs like clockwork. Perfect QB2 insurance ideally.
 – Count me out of everything Washington related for fantasy. Heinicke isn't taking anyone to the next level. The only guy I have shares of here is Curtis Samuel and I'm slashing my hopes with him after watching this game. RC has been buying and I get the theory, he's still their most talented WR (as evidenced by his ridiculous catch in triple coverage for a TD...with some aid from the ref) but I don't see any urgency to get him the ball now. He's a low volume, TD dependent flex play for me. I'm not dumping him but I don't really want to start him unless necessary either. They really should use him more in the running game. He's averaging over 6.5 ypc. His lone carry here he burst up the middle for a cool 16 yard gain. He's so obviously their most explosive player but they haven't figured out how to force feed him Cordarrelle-style yet. Maybe someday...
 – The Washington backfield is a full 50/50 split now. You can't play Brian Robinson with any conviction, but Gibson provides a little flex consideration because he's going to take 8-12 carries and the receiving work now.
 – One final note on Washington...they gave rookie QB-to-TE convert Armani Rogers a sweep handoff around the edge and he ripped off a 24 yard run beating Danielle Hunter, one of the most athletic pass rushers in the league, around the outside....and then nothing else. It's fantastic that they see enough to try a goofy play like that with him, better than how the Colts have ignored Jelani Woods for example, but come on, what do you need to see to start getting him 3-5 touches per game and work your way up from there? I will never understand these coaches that try one cool play a game with their best athletes and nothing else. It defies logic. Anyways, kudos to Rogers, he looks fantastic, so smooth and fast for such a big guy. He could be a TE1 someday with the right QB and scheme, but I highly doubt that ever comes together for Washington.
IDP Notes:
 – One of my favorite mid-round draft picks from the 2022 class was Akayleb Evans. I thought he was one of the 5 best corners in this class and would form a tremendous duo with Andrew Booth in the future. Well, he got his first real playing time here with 70% of the snaps and he responded with 6 tackles, 2 tfl, and a pd. The most impressive part was his tackling which I did not expect based on his college scouting. He's probably never going to have a ton of interceptions, that's not his game, but he looks like a perfect #2 corner moving forward.
Snap Counts of Interest:
66 = Jefferson
62 = Thielen
53 = Osborn
60 = Hockenson
57 = Cook
64 = McLaurin
48 = Samuel
28 = Sims
46 = Thomas
25 = Bates
13 = Rogers