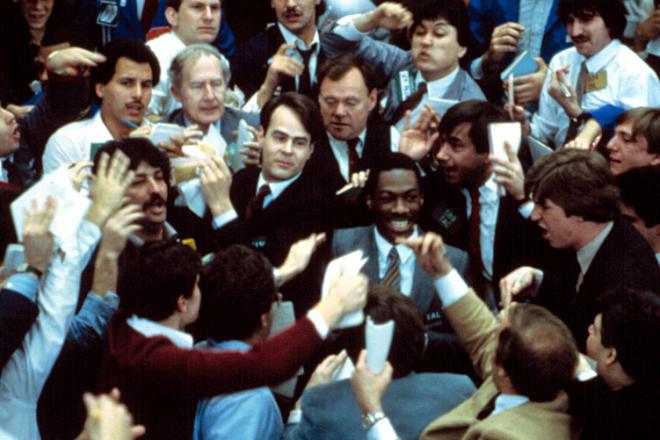 R.C. Fischer
Dynasty Rookie Draft
26 May 2022
‍
2022 Mock Five Round Dynasty Rookie Draft (from the #1 spot)
Just to get a few practice sessions in/looks in for May 2022 DRD concepts. Using the FantasyPros rookie draft tool, which isn't great but is useful for this exercise…and reflects a good amount of the mainstream thinking. We can argue their ADPs, etc., but they're close/within a margin of error on their top 30-40-50…close enough.
The rules are – I HAVE TO make the pick. In reality, I want to trade out of 1.02 to 1.12 to fade back to the #16-20 range and get a ____ for my fallback trouble, or that concept within an even bigger deal. My 1st + a player for their 2nd and a bigger player. I don't want to pick in the first round, if I can help it…but in case you have to, here's some ways I'll go about it and you can decide your own plans or adopt some of my advice…
Starting at 1.12 and going backwards to 1.01, since most FFMers finished #1-2-3 range last season. ;)
1.1 Breece Hall = Finally, I get to take Breece Hall for once! However, I am willing to trade this pick/player.
If you own the 1.01, you should for sure shop it. In this weaker DRD, Breece gains more and more in other FF GM's hearts as 'the guy'. I'm sure he'll be good, but you should explore trades to see if you could sell a B+ asset for an A++ return. You know how crazed people are for 'rookie' anything.
I don't think Breece is as good as like a Jonathan Taylor or Derrick Henry…or even Javonte Williams, as far as on-field talent. But some think he's better than all of them. I'm willing to let them find out for an absolute killing of a trade for me.
What kind of trade? I'd be looking at three things included…
1) a 2nd-round pick, and a 3rd too perhaps. You should know why by now.
2) A stud player…whatever that means to you – a young player if you're rebuilding or an established star for those on a serious title run.
3) Depending upon how hot the #2 item (above)/stud player is then a 3rd thing of value.
Just off the top of my head: Breece FOR Justin Jefferson, 2nd-Round pick, Bryan Edwards
It could be Breece FOR Javonte Williams, 2nd-round pick, (or late 1st…then flip that to the 2nd somewhere), and maybe a trinket prospect…but I love Javonte so, I could do Javonte and a 2nd ultimately.
If you look at those deals and think 'no one will do that'…I'd say back: you don't know. You have to find the secret Breece lover…and the down on whatever key player you're asking for…or thinks Javonte is splitting with Mel Gordon so Javonte is worth less than Breece…or they want a stud RB hope (Breece) more than a stud WR (like Jefferson).
What people will do for a perceived stud RB boggles my mind…and it's not everyone, so your job is to find that special someone.
…or just keep Breece and see how it goes. I'm not against it, but not kicking the tires on the pick trade value…why wouldn't you? You need do nothing in the end, but it doesn't cost to browse the store.
1.2 Treylon Burks
1.3 Drake London
1.4 Garrett Wilson
1.5 Ken Walker III
1.6 Jameson Williams
1.7 Chris Olave
1.8 Dameon Pierce
1.9 Skyy Moore
1.10 Christian Watson
1.11 Isaiah Spiller
1.12 Jahan Dotson
-------------------------------
2.1 Tyler Allgeier = Again, you could take White or Cook at RB if they mean more to your roster as handcuffs, etc. I'm with Allgeier.
I could/would try to trade this pick to fall 5-7 picks further back…in exchange for any asset to do so, even if like a 3rd-round pick. Since I'm taking Allgeier anyway with this pick, if I could get to 2.05 range and pick up a 3rd or 4th round pick, nothing to lose.
2.2 George Pickens
2.3 Kenny Pickett
2.4 James Cook
2.5 David Bell
2.6 Rachaad White
2.7 Alec Pierce
2.8 John Metchie III
2.9 Malik Willis
2.10 Zamir White
2.11 Jalen Tolbert
2.12 Wan'Dale Robinson
-------------------------------
3.1 Jelani Woods = Won't get cute here, I'll take Jelani…per usual.
3.2 Trey McBride
3.3 Brian Robinson Jr.
3.4 Desmond Ridder
3.5 Matt Corral
3.6 Tyrion Davis-Price
3.7 Romeo Doubs
3.8 Khalil Shakir
3.9 Jerome Ford
3.10 Greg Dulcich
3.11 Ty Chandler
3.12 Hassan Haskins
-------------------------------
4.1 Isaih Pacheco = I don't see a player I would take otherwise…maybe if I owned Derrick Henry and Haasan Haskins were here in the 4th, then take Pacheco or Philips or existing NFLers instead.
4.2 Velus Jones Jr.
4.3 Sam Howell
4.4 Tyquan Thornton
4.5 Pierre Strong Jr.
4.6 Calvin Austin III
4.7 Keaontay Ingram
4.8 Daniel Bellinger
4.9 Justyn Ross
4.10 Snoop Conner
4.11 Zonovan Knight
4.12 Kyren Williams
-------------------------------
5.1 Kyle Philips = No brainer here, there's nothing else I would consider…except an existing NFL player if one were available of interest.
5.2 Jeremy Ruckert
5.3 Tyler Badie
5.4 Isaiah Likely
5.5 Danny Gray
5.6 Jalen Wydermyer
5.7 Kevin Harris
5.8 Charlie Kolar
5.9 Sincere McCormick
5.10 Chigoziem Okonkwo
5.11 Erik Ezukanma
5.12 Jerrion Ealy
‍