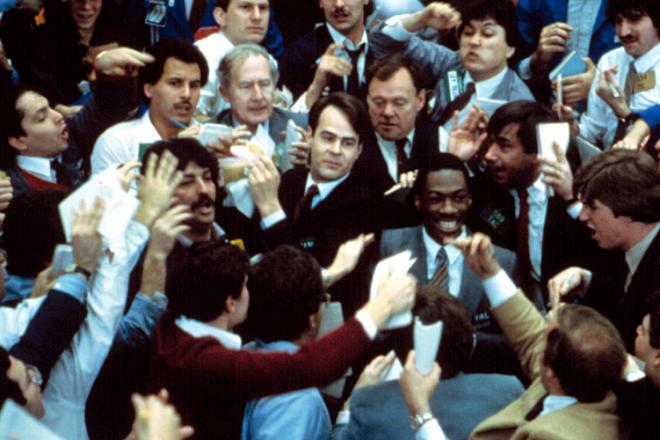 R.C. Fischer
Dynasty Rookie Draft
16 May 2022
2022 Mock Five Round Dynasty Rookie Draft (from the #10 spot) *Existing NFL players entered into the DRD discussion here.
*This mock has some new wrinkles – a discussion of some existing NFL players to consider that might be available in your league (depending).
Just to get a few practice sessions in/looks in for May 2022 DRD concepts. Using the FantasyPros rookie draft tool, which isn't great but is useful for this exercise…and reflects a good amount of the mainstream thinking. We can argue their ADPs, etc., but they're close/within a margin of error on their top 30-40-50…close enough.
The rules are – I HAVE TO make the pick. In reality, I want to trade out of 1.02 to 1.12 to fade back to the #16-20 range and get a ____ for my fallback trouble, or that concept within an even bigger deal. My 1st + a player for their 2nd and a bigger player. I don't want to pick in the first round, if I can help it…but in case you have to, here's some ways I'll go about it and you can decide your own plans or adopt some of my advice…
Starting at 1.12 and going backwards to 1.01, since most FFMers finished #1-2-3 range last season. ;)
1.1 Breece Hall
1.2 Drake London
1.3 Treylon Burks
1.4 Garrett Wilson
1.5 Jameson Williams
1.6 Ken Walker III
1.7 Skyy Moore
1.8 Chris Olave
1.9 George Pickens
1.10 Dameon Pierce = Again, perpetual PSA…trade these late (and early, in most cases) 1st-round picks back to #16-18 range to take Tyler Allgeier – is my advice.
Like the #11 and #12 slot mocks prior, I take Pierce as my most likely to have 'starter' heat among this group of RBs in the last 1st and 2nd-round.
You wanna go James Cook instead? Fine by me.
You have Fournette and wanna take Rachaad White…smart.
Have Ekeler and are seeking Isaiah Spiller? Cool (don't forget Zander Horvath later then too, maybe).
I mostly have Cord Patterson stock…so, Allgeier makes even more sense – on top of thinking he's better than most RBs in this draft and has a nice path to impact in 2022…and for sure 2023.  
1.11 Jahan Dotson
1.12 Christian Watson
---------------------------------
2.1 James Cook
2.2 David Bell
2.3 Isaiah Spiller
2.4 Rachaad White
2.5 Trey McBride
2.6 Alec Pierce
2.7 John Metchie III
2.8 Wan'Dale Robinson
2.9 Jalen Tolbert
2.10 Tyler Allgeier = Again, Allgeier or Woods here…I'm in the stage as we get to the mid-2nd where I can try to take Allgeier now and hope/pray Woods is there in the 3rd.
If Woods is gone, and I'm sure he will be (next round)…then we're gonna talk about existing NFL player options to take.
2.11 Kenny Pickett
2.12 Tyrion Davis-Price
---------------------------------
3.1 Zamir White
3.2 Brian Robinson Jr.
3.3 Malik Willis
3.4 Hassan Haskins
3.5 Jelani Woods
3.6 Velus Jones Jr.
3.7 Desmond Ridder
3.8 Tyquan Thornton
3.9 Greg Dulcich
3.10 Kyle Phillips = OK, I took Kyle Phillips for the rookie pick…but I will discuss what we could do in the 3rd-rounds where Jelani Woods is gone (or even if Jelani out there, for some), and I can take NFL existing players not on anyone's rosters from the end of the season.
Allen Lazard would be an option over Phillips or any other rookie. The possible big 'winner' of the Davante gone event. He could be a 2nd-round option, depending on your situation.
Bryan Edwards would be an option over Phillips as well…for those in title hunts now, where existing players would be more of a help than flier 3rd+ round rookies.
We'll talk about some other 3rd/4th-round options on existing players next pick/situation.
3.11 Matt Corral
3.12 Pierre Strong Jr.
---------------------------------
4.1 Khalil Shakir
4.2 Jerome Ford
4.3 Justyn Ross
4.4 Kyren Williams
4.5 Danny Gray
4.6 Jeremy Ruckert
4.7 Romeo Doubs
4.8 Tyler Badie
4.9 Calvin Austin III
4.10 Isaih Pacheco = If taking a rookie, I go Pacheco after Phillips (after Allgeier-Woods scenarios play out). But I'd likely rather take most any existing NFL player on my list (if they're open to your draft) here – I'd rather have a player to use for my title run or just impact players to flip preseason or in season…or use!
Marcus Mariota is a target here…most everyone thinks Desmond Ridder will unseat him by July or October or whenever…but I'd say Mariota will be the QB here for the next two years, at least. In a 4pts per pass TD league, Mariota will be a QB1 threat in 2022. In 4pts per pass TD…if a need, you could consider him 3rd-round if Allgeier/Woods gone). If QB is a great need for you…he's legit to take as you see fit – he's the best FF option of any 2022 rookie QB for sure.
TE a need? How about a flier on Hayden Hurst…paired with Joe Burrow in 2022? Former 1st-round pick buried behind FF's two best TEs (in 2022) every NFL season he's played – Mark Andrews (with BAL) then Kyle Pitts (with ATL, after they traded for him).
Curtis Samuel is also a name that is a discussion 3rd or 4th-round, depending on your needs/availability. A WR2-3 selling at a discount because he was hurt last season…outta sight, outta mind and people don't believe in him like they should anyway.
4.11 Sam Howell
4.12 Daniel Bellinger
---------------------------------
5.1 Cade Otton
5.2 Kennedy Brooks
5.3 Jalen Wydermyer
5.4 Keaontay Ingram
5.5 Ty Chandler
5.6 Cole Turner
5.7 Isaiah Likely
5.8 Kevin Harris
5.9 Abram Smith
5.10 Samori Toure = Cole Turner has been my usual pick here. I would take any of the other existing NFL players mentioned prior, ahead of him, if still out there.
 You could look to upgrade at kicker if needed here – is there a great kicker left behind and you picked up some flier kicker to end last season because of their schedule, etc.? Evan McPherson got disrespected/not picked up late last season in a few leagues I've seen. Younghoe Koo is a deep sleeper – great kicker in a dome with two great seasons and then a dud 2021 (due to opportunity, not talent). Rookie Cade York 'could' be great, but works in Cleveland. I like what I see of rookie kicker Andrew Mevis (JAX), but he'll be left alone for pick up later if he's a gamble you wanna take.
I took Toure on a pure flier that he becomes the breakout rookie WR for GB…over Doubs.
5.11 Bailey Zappe
5.12 Charlie Kolar