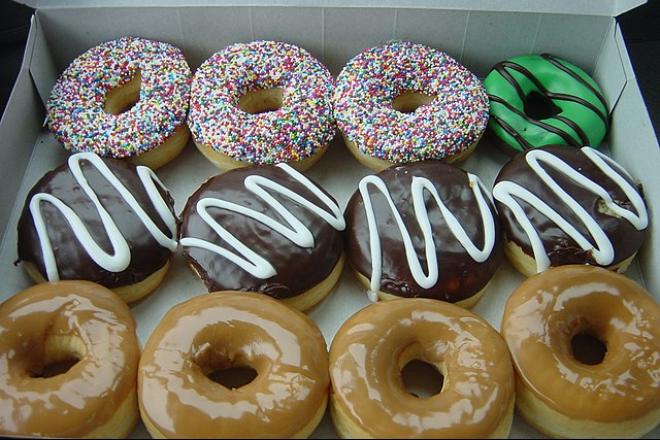 R.C. Fischer
Dynasty Rookie Draft
07 April 2023
Other Positions: QB | RB | WR | TE | IDP
Intro: This is part of my multi-report series on the process of putting together the candidates for the top 12/1st-round prospects for the 2023 Dynasty Rookie Draft (DRD), pre-NFL Draft. Obviously, where they ultimately land changes things -- but I want to show where I am at in the process with the intent on trying to determine/question 'just how valuable are these 1st-round DRD picks this year?' before the actual NFL Draft happens.
I go position-by-position, to talk about the group as a whole and identify the candidates worthy to be considered for the top 12, and why. Then I rank/mock draft MY top 12 candidates for 2023, as we know it now, and then rank them in a special mock draft with the 2022 rookies as we know those 2022 guys today/right now -- to try and compare 2022 with 2023.
And to be clear -- this is MY top 12…not caring much about what the hive mind consensus thinks. I'm evaluating how good these top 3-5-10-12 prospects are and whether to pursue them or get more 2nd-round picks to acquire them at a discount and trade our 1st-round picks for real/existing players, etc.
This is my my final top 12, the sixth part of this series.
In the seventh part of the series, I compare this year's top 12 with 2022's top 12 by merging the lists and ranking them together.
The Top 12:
*Note: this is MY personal top 12 (pre-NFL Draft)…drafted/ranked in a thought process of: if I were drafting the player and was gonna be stuck with them for the next five years, and I could not trade them, who would I take?
I'll also address, at each pick, who I would pick with an immediate/shorter-term view in mind (with the ability to trade the player) and display/discuss who the mainstream is picking (via rankings and early ADPs).
This draft is based on half-PPR (to best consider PPR and Non purposes), no special scoring for TEs, NOT Superflex 9SF would be my three QBs 1-2-3), and more of a 4pt per TD pass scoring thinking but with higher QB scoring things in mind as well.
Without further ado…
1.01) QB Anthony Richardson, Florida
I don't know which of two things will be your first reaction to Richardson at #1…
1: How is this not Bijan Robinson?
OR
2: How is this a QB? My league loves running backs…isn't it always a running back at 1.01?
It's not Bijan Robinson…because I don't need to get stuck with a mediocre Najee Harris uber-hype type of 'big name' RB -- Najee is a great example of a consensus 1.01 for his draft that we believed was wildly overrated head of his NFL journey and has become a Fantasy RB who is now getting more FF-forgettable by the year…and had Jaylen Warren show him up last year. Najee was the 100%, unquestionable mainstream consensus top pick in 2021…and that, as it turns out, was not correct…not the proper valuation. I see Bijan headed the same way.
And why a QB, of all things? I mean…if it's not Bijan Robinson, and there's no other amazing RB to consider, and this WR class stinks (as a generic slam) -- then you're down to a QB or TE? But I can frame this a better way… If this 2023 DRD had all the known 2023 prospects PLUS a special exception/allowance for Jalen Hurts available in this DRD, as we know Hurts today, would you consider taking Hurts over any rookie in this DRD? Even over Bijan? I would go with Hurts…that's the power of the value of Richardson for this year's DRD.
Anthony Richardson is physically massive/thick framed like Jalen Hurts, but runs faster than Hurts, has 2x the arm strength of Hurts, is taller than Hurts, and is a better passer walking into the league than Hurts…worst case, pretty similar passer walking in (you forget how reviled, unfairly, Hurts was for his passer skills coming in to the league).
In many ways, Anthony Richardson is the most physically gifted QB prospect we may have ever seen -- for Fantasy…meaning you get a good passer but more importantly you're gonna get the runner scoring. Patrick Mahomes was the best QB in the NFL in 2022, statistically…but Jalen Hurts was the top scoring FF QB in 2022 (by a hair, 4pts per pass TD).
In 2022 season, we learned -- pimping ain't easy, BUT playing quarterback in the NFL is easy. Geno Smith, Daniel Jones, and Trevor Lawrence went from fairly incompetent QBs we all mocked -- to becoming playoff QBs in a year. Justin Fields was on the verge of a benching/being traded away a few weeks into his 2nd-season and then he figured out he could just run over/by everyone -- and was the best QB in FF (4pts) from that time on. Brock Purdy might have had the best rookie QB performance in the history of the game…from the last pick in the 2022 NFL Draft.
Rookie QBs enter the league now and need no adjustment. Veterans we wrote off years ago are starting to have a second life. In recent years, the rules of the NFL have been shaped and shifted to favor the passing game and protecting the QB -- we now have a land where talented enough QBs can rule with their host of 6'0" +/- tall, technically sound and speedy wide receivers. It's a different game today than five years ago…than it was 10-20-30+ years ago. The league favors quarterbacks, and Anthony Richardson is (perhaps) the best built/constructed QB we've all ever seen.
Can Richardson play though…can he hang in the NFL? I love what I see from him, so I'll also assume he can hang in the NFL if Justin Fields and Jameis Winston and Brock Purdy and Geno Smith and Cam Newton, among others, can. I'm not drafting Richardson for completion percentage leadership or NFL title wins…I'm drafting him to win us Fantasy titles!
Richardson is going to be (NFL) drafted to play right away and he'll not be yanked for years, even if he struggles for some reason -- I know he's gonna be given the keys to the car, and have at least 3-5 years to figure it out. With a long-term view…this is the best FF bet on the board.
Richardson will be a top 5-6-7 overall DRD ADP, depending upon landing spot…if to Seattle…then he's a year away. If to like the Colts…he's gonna start right away and possibly go top 3-5 overall in DRDs -- in part because this DRD is lacking at RB and WR.
Short-term view/instant gratification pick: I pick Bijan Robinson, and then trade that juicy value for a king's ransom.
Mainstream consensus pick right now: Bijan Robinson…he's THEIR god, and there is no one else in consideration…not even in SuperFlex…it's crazy.
--------------------------------------------------------------------
1.02) TE Dalton Kincaid, Utah
There are two prospects in this NFL/Dynasty Draft that are prospects where I would say: "I've never seen anything like this" or "they're the best ever at ___". All the other prospects in this DRD, I cannot say the same…and that doesn't mean they're not good or even future great -- they're just not 'otherworldly'.
Dalton Kincaid is the most gifted, best route running tight end that I've ever seen…doing so at a legit tight end size. He really is like a WR playing TE…or is like a real WR just classified (legitimately) as a TE. It's no fake here…Kincaid is a legit tight end.
As a blocker, he's OK…'needs work' like most rookie TEs. But where Kincaid is a star -- his ability, his weaponization in the passing game. In the passing game, he looks like a high end wide receiver but he is a real tight end. He's near uncoverable off the snap, with super-fast feet off the jump and can get open on anyone…like a plus-sized Davante Adams off the snap. Linebackers are screwed trying to cover him…so are most safeties.
I would put Kincaid at #1 on this list/rank, potentially, but there's a factor to consider on Kincaid…a factor that I don't have to worry about with Anthony Richardson -- I know NFL teams will insert Richardson into the lineup and build an offense around him. But a tight end…90%+ of the NFL teams have no desire or plan on how to really make an NFL tight end gift a real unstoppable weapon…it's pretty much Travis Kelce, and that's it. We've seen Kyle Pitts get his career destroyed by this -- it could happen to Kincaid.
However, Kincaid is good/special/unique…I'm willing to chase after it. The good news is -- he's going to be available in the 2nd-round of DRDs, so no need to have a 1st-round pick queued up for this.
Short-term view/instant gratification pick: Anthony Richardson…should start right away or quickly thereafter in 2023 and could be an FF force.
Mainstream consensus pick right now: Jaxon Smith-Njigba…this shows how weak this DRD is -- a notoriously weak WR class, and the #2 consensus DRD running back can't get to the #2 spot ahead of any WR. With the weak RB class…and weak WR class, people are gravitating more to the WR they've been told to love at #2, and not chasing a running back for the sake of 'running back'.
--------------------------------------------------------------------
*********************************
SPECIAL NOTE: At this point in my rankings, mock draft if you will, my choices really fall off into good, possibly some great players, who are NOT as special/unique and I don't feel compelled to chase as hard.
This DRD is leaning towards -- trade the 1.01 for a CRAZY good return or draft Bijan and trade him for a CRAZY good return. Then it looks like we should trade picks 1.02 to 1.06 for real things and 2nd-round picks unless you are dying at QB and need help now -- taking Richardson #2 (or 3-4-5-6) is a legit way to go because after Bijan, for the mainstream, this gets messy/weak. I'd take Richardson #1.02 without shame if I felt I needed to boost my QB situation.
*********************************
1.03) RB Bijan Robinson, Texas
I originally had Bijan at 4-5-6, but he worked his way up to #3 the more I evaluated this long-term/stuck with the player scenario…
As you likely know by now, I'm not as in-love with Robinson as the rest of the planet is. He's fine…and a great person that I hope goes on to be a Hall of Famer -- but in scouting him, without the personal affinity, I don't see the amazing RB everyone else does. I see a decent/good RB with running flaws (slower stop/start and problems slowing and trying to go east-west) and a 'good hands' receiving back. He's going to work…and the NFL is brainwashed on him, so he's going to get a million chances to play/touch the ball, etc. He's a more secure/safer/logical #1.03 pick here than any other RB…and definitely above the wobbly WR class.
I'm playing the NFL momentum here…not who I think is the 3rd/4th-best prospect/player is in this DRD. You could do worse than to be 'stuck' with Bijan for the next five-years because he will get ALL the chances. I always think of Bijan like David Montgomery and Najee Harris -- they aren't busting on you for FF, they will get a 4-5+ year ride on 'name', they will get touches. But are they all that exciting for FF? Not really. But you could do worse. If you think Bijan is the better option at #2 or #1, because of his 'made man' status, with this 5-year view…you're not wrong/crazy.
I feel like I am settling here with this pick…but sometimes the best thing to do it just put the ball in the fairway, say to speak.
Short-term view/instant gratification pick: Dalton Kincaid…he could start and impact in the passing game right away depending upon the landing spot. I wouldn't really use my #3 on Kincaid -- I'd trade the pick for a real player and get a late 1st or early 2nd-round pick in the deal to assure me Kincaid. But if I couldn't make a deal, if I'm stuck with this pick…I could reach this far if I didn't have a late 1st or early 2nd to assure me Kincaid. He's that good/unique.
Mainstream consensus pick right now: Jahmyr Gibbs…the default mode pick for the mainstream right now…but it's a big drop-off in enthusiasm for them compared to their bloodlust for Bijan.
--------------------------------------------------------------------
1.04) QB C.J. Stroud, Ohio State
I had Stroud wavering between pick #3-4-5 here…using the longer-term outlook. Two paths/thought processes conflicting on CJS…
1: He's very talented and could be one of the top 5 elite passers in the NFL, a Joe Burrow-like opportunity…and that's good for FF purposes.
2: Stroud could land wrong or mediocrely…and Carolina has signs of being that worrisome place (has Frank Reich impressed you anywhere with his QB coaching skills and talent assessment in Indy?). I don't want Stroud the Kirk Cousins or Trevor Lawrence-like QB for FF purposes. I want a Burrow-Mahomes long leash to thrive. I don't know if we get that in Carolina.
Additionally, Stroud is so heavy-footed…he's not likely to give much extra tidbits in the run game…like Burrow and Mahomes do.
I'm a big fan but I FF-worry that he's a better NFL QB than FF one. He's so talented that you just have to chase the talent here and hope all the other noise breaks in his favor, because of his talent.
Short-term view/instant gratification pick: Jaxon Smith-Njigba…he's probably going to wind up as the first WR taken and seems to have the most attention/allure to the masses -- I draft him to trade him hot before he plays a down in the NFL.
Mainstream consensus pick right now: Jordan Addison
--------------------------------------------------------------------
1.05) QB Will Levis, Kentucky
To me, for FF purposes, Levis and Stroud are on the same level -- in my enthusiasm for their NFL futures. Stroud is the more proven high volume passer, but Levis could wind up as a better passer at some point in their NFL careers…but the small talent/proven head start Stroud has gets the gap closed by Levis' ability to run the ball and willingness to take short TD runs. Not that Levis is some kinda dual threat QB…he just has decent enough wheels and a desire to take advantage of opportunity if it is there -- like a puffed up/yoked Joe Burrow.
In the end, the FF-difference between these two QBs will be 'landing spot'. I have a feeling Levis will jump Stroud in my rankings for DRD, post-NFL Draft.
Short-term view/instant gratification pick: C.J. Stroud…if/when he goes #1 in this draft, that will draw the consensus to him and away from Bryce Young and then you'd have value in Stroud just being a really good FF prospect PLUS him having trade value to flip him into an existing QB like Justin Herbert, etc., that you might rather have.
Mainstream consensus pick right now: Quentin Johnston
--------------------------------------------------------------------
1.06) WR Zay Flowers, Boston College
I wrestled with taking any one of several players here…now, it's getting tougher and tougher to choose because these prospects past the top QBs are all so crowded together in 'good' (not great) that I'm left trying to invent reasons to take one versus another.
I'm going with Flowers for his top of the class ability to get open downfield. He should be drafted early, and maybe is the first WR off the board, and thus will be pushed into the lineup quickly and start giving us a FF payback.
Short-term view/instant gratification pick: Zach Charbonnet…built like what the NFL wants in an RB. Can be a three-down back right away if he lands right.
Mainstream consensus pick right now: Zay Flowers
--------------------------------------------------------------------
1.07) RB Tyjae Spears, Tulane
I wrestled with making this pick of Spears higher (like #3), but his much weaker than expected Pro Day halted me. He looked like an 'A' grade RB weapon in 2022 and then he was golden at the Senior Bowl…so his 4.5s running, 7.2+ three-cone Pro Day was shock. I can't really believe it, but I have to weigh it into my scouting. The agility/moves he showed at the Senior Bowl were a 'wow'…his shuttle and three-cone Pro Day times say the opposite.
My eyes tell me -- if any RB from this class is going to be a real difference-maker for FF…I think it will be Spears. But as much of a chance there is he's the breakout star of this 2023 RB class…there's an equal chance that he gets overlooked for his size and is forced into some rotation and works as a return man.
This RB class and all the WR class is so 'shoulder shrug' and not obviously better than many existing players you could trade picks to get easily…I'm willing to make a play for Spears and hope for the upside. He can be a lead back…he can run the ball with speed and decent enough power between the tackles…a la an Austin Ekeler, and Spears is a very good receiver. He's the best constructed RB for big FF success of 2023 -- but landing spots could change all of that thinking.
I can't help but be tied to the thoughts of his tape, his Senior Bowl week -- they were fantastic. If I didn't see the mediocre Pro Day times, I would've gone Spears as high as 1.03 here. The Pro Day times pull me to a 'beware' thinking that I shouldn't even have him in the top 12.
Spears is tracking as a 2nd-round DRD mostly…3rd-round otherwise. He'll stick in the 2nd-round if he lands great and is drafted top 100. If he goes more like #125+ to a so-so or worse situation, he may fall to the 3rd-round for sure.  
Short-term view/instant gratification pick: Zach Charbonnet…built like what the NFL wants in an RB. Can be a three-down back right away if he lands right.
Mainstream consensus pick right now: Bryce Young…he's hanging on as their top pick QB but C.J. Stroud is closing in. I suspect, when/if Stroud goes #1…then people will take Stroud over Young ADP…but the love for Young is so strong right now. QBs going this high in the DRD already? A sign of the lack of real RB/WR options people love after the 1.05.
--------------------------------------------------------------------
1.08) TE Darnell Washington, Georgia
I went round and round on who to take of the various/several options I considered…I was trying NOT to take Washington here, because I wanted to and I know taking TEs in the DRD is a possible trap…the NFL will trap you by drafting them highly, talking a good game, and then not making them a real pass game weapon/leaving them into block too much.
Where Washington may be different -- because he can block (the NFL's favorite TE attribute), and because he went to Georgia…he should get drafted highly, possibly 1st-round…and he could start right away and because he's quite athletic along with being huge.
Really, I'm defaulting to Washington because of the WRs or RBs that I am considering the rest of this draft -- I don't trust that any of them are gonna land great or ever really matter in a sea of so many 'good' WRs and RBs flooding the league. There is no 'ace' RB or WR in this draft…on the surface. One or two will rise circumstantially, but there are no 'wow'/obvious RBs or WRs in this DRD…and when you think about it -- that's so bizarre.
So, Washington is my #8 for now…could be not even in my top 12 come post-Draft…could be top 5-6 if everything falls his way and not for the RBs and WRs AND QBs out there. This very well could be 2023's Jelani Woods…but that's year one. What if Jelani becomes a star in year two? You saw what he was capable of.
Washington is trading as a 2nd-round DRD right now.
Short-term view/instant gratification pick: Zay Flowers…a little later than where I have him at on the long-term…just a function of some others slipping ahead of him with a short-term view.  
Mainstream consensus pick right now: C.J. Stroud
--------------------------------------------------------------------
1.09) WR Michael Wilson, Stanford
I think he's the most promising WR of this weak group to breakout to stardom, but I have to balance that thought with the fact that he's had some injury issues (not bad/devastating ones, but nagging him) and he might get drafted 3rd/4th-round and be a part of an ensemble…or thought to be a mid-level guy by his new coaches because he didn't play in the SEC.
However, if he gets drafted with vigor in the 2nd-round (as I think might be happening) -- then his new team has purpose for him and maybe he can get into the starting lineup quickly with a good QB and take off from there. Sounds good in my dreams. I'm ready to swing for the fences here…and I don't love the options remaining all that much. They're fine but at least Wilson gives me a spark of upside hope…even if it proves to be false.
Wilson is trading DRD #50+ right now. No heat at all. When/if he gets drafted much earlier than people expected he'll be a beloved WR as the post-Draft analysis unfolds. Another reason why 1st-round picks this year do nothing for me. Most of my guys are available 2nd-5th+ round.
The two 1st-round picks worth having:
1: The 1.01 to take Bijan to trade (or trade the pick before the draft).
2: If I need a QB and I want to go after Anthony Richardson in 4pts per pass TD leagues especially…it will take a 1.06 or better probably.
3: (bonus) in SuperFlex you want in on this QB class, except Bryce…get all that you can on Stroud-Levis-Richardson if you're dying at FF QB.
Short-term view/instant gratification pick: Jaxon Smith-Njigba…drafting the name to trade it.
Mainstream consensus pick right now: Zach Charbonnet
--------------------------------------------------------------------
1.10) RB Zach Charbonnet, UCLA
I really am not liking this top 12 as I go. Not that there aren't 'good' prospects, but guys like Charbonnet are not Dynasty/NFL Franchise changing RBs…they're just 'good'. In two years, so many other/more talented big-bodied backs will flood the system and Charbonnet will be a forgotten 'yawn' of a prospect…kinda like a Damien Harris, etc.
But Charbonnet is very solid…probably the best interior runner/technician RB in the 2023 NFL Draft and could land well and play right away and give me some kind of ROI for this pick.
Charbonnet is tracking as a 1st-round DRD ADP right now.
Short-term view/instant gratification pick: Darnell Washington…could start right away due to his blocking ability but could be a shock output performer due to his undervalued receiving/athleticism abilities.
Mainstream consensus pick right now: Anthony Richardson…running #10 now ADP/avg. rank, but I think he'll be a top 5 post-NFL Draft, when he gets drafted #2-3-4 in the NFL Draft.
--------------------------------------------------------------------
1.11) WR Jaxon Smith-Njigba, Ohio State
I wrestled with choosing between the remaining 'good' (not great) WRs and ditto the remaining RBs of some interest, but I went with JSN for the sheer fact that -- he's getting a big media push. The Ohio State label carries clout, so he'll be drafted highly -- then that comes with an expectation to play right away and see targets (a la Garrett Wilson and Chris Olave). I'm chasing the NFL wave, not chasing my own scouting, here.
I'm still a bit skeptical on JSN, overall, but he's fine and is going to get the big push.
JSN is trading top 3-5 overall in the DRD, and I would never pay that price for him…1.11 is higher than I'd really want to go on him -- I'd trade this pick first, before selecting any RB/WR here, in reality.
Short-term view/instant gratification pick: Michael Wilson…I'm just too much of a fan right now of his work and his Davante Adams hopes. But I would never make this pick at 1.11 in the real DRD…he's going to go much, much later in the DRD. A player to plan on taking a round ahead of ADPs post-NFL Draft.
Mainstream consensus pick right now: Michael Mayer…their beloved 'next Gronk' of 2023. We have to have a 'next Gronk' every year from our media overlords.
--------------------------------------------------------------------
1.12) RB Jahmyr Gibbs, Alabama
I'm going to go with another guy that I'm chasing the NFL love/momentum on rather than sticking to hardcore scouting principals -- a lot of the reason for that being because there are so many B/C grade, shoulder shrug options this year.
Gibbs COULD get used as a pass game weapon mixed with decent carry totals and be a nice/solid FF pick. I'll settle here instead of chasing more fairy tales.
As I wrap up/make the final pick -- after the QBs I like were ranked/after my top 5…it got really depressing for how muddy the RB and WR pool is this year. Things ebb and flow…last year the DRD was RB/WR strong and QB/TE weak…a year later, the complete opposite.
Short-term view/instant gratification pick: Tyjae Spears…I'm just a fanboy for him, but those Pro Day numbers poured some cold water over my excitement. My thinking on him is -- he may start slow, have a 'meh' rookie season and then rise. I don't need to press too hard/pay too much to take him when he might be super cheap this time next year, but…I'm still smitten.
Mainstream consensus pick right now: Josh Downs…wow, how depressing. He's fine, but there's 3-5-8 other guys in his range among the WRs to choose from and NOT have to use a 1st-round DRD.
--------------------------------------------------------------------
Early conclusions from this pre-NFL Draft top 12 DRD: When I take this top 12 from 2023 and do a special combined mock with the 2022 rookies, as we know them today, included -- you're gonna see it is time to sell-off 1st-round picks for real players and to try and accumulate more 2nd/3rd+ round picks.
The next few weeks we will have a focus on ideas on who to pursue for your 1st-round DRD pick trade aways and what those deals should look like.
Players considered/tried/almost got into the top 12 (and might post-NFL Draft DRD rankings)…
Israel Abanikanda -- A homerun hitting RB with size…in the right spot he could hit hard and fast and be a 'sell high/hot' guy.
Zach Kuntz -- Built like an elite receiving TE, but concerns over any NFL team actually using him/exploiting defenses with him enough to warrant a chase. He's going to be a 3rd-5th-rounder, so no need to pay too hot.
Sean Tucker -- Could be a steal if his 'medical exemption' ends up something of no concern.
Luke Musgrave -- More likely than Kuntz to start right away, but Kuntz's size and athleticism numbers are 'wow'!
Jonathan Mingo -- Graded well in our scouting, but he's the less exciting version of Stanford's Michael Wilson…professional WRs with big boy NFL bodies. Mingo could land great and move up the boards fast post-NFL Draft. 
picture credit: Daniel Nugent