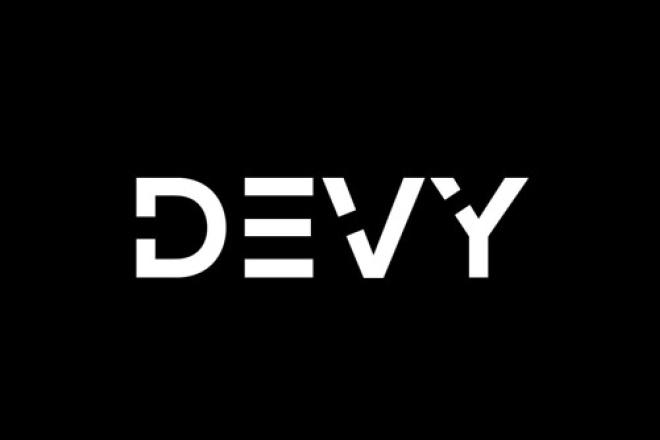 R.C. Fischer
Devy
21 July 2021
‍
2021 Devy Preview Scouting Series (for 2022): TE Isaiah Likely, Coastal Carolina
*Devy (for 2022 prospects) Preview scouting = scouting 1-2+ key game tapes, looking at output trends/basic analytics, and some minor background research. Not a full blown, deep dive scouting report. We'll continue to scout these players ahead of the college all-star games, the Combine and post-Combine for a full reporting ahead of their NFL Draft.
I (RC) conducted my scouting as Ross Jacobs did his, we then exchanged our reports without knowing what the other was thinking/seeing. Then we briefly discussed our scouting in a chat (posted below the two scouting takes). *Please forgive typos on the chat transcript.
*Devy Rankings/Cheat Sheet:  it's the final tab/report on the Dynasty Rookie+Devy sheet.
TE Isaiah Likely, Coastal Carolina (Scouting Grade: D+) = by R.C. Fischer
6'2"/235, 2020: 30-601-5 rec., 0-0-0 rushing (10 games). Projected: 4.7+ 40-time, 7.2+ 3-cone
Reminds me of Ian Thomas…shorter, squatty (thick bottom) tight end with decent athleticism and is an aggressive/solid catcher of the ball. He's not a coveted TE size (they try to bill him as 6'4"…there's no way) and he is not overly athletic – he's just solid, maybe NFL-worthy.
I wasn't blown away, but I'm willing to see how he looks/improves (or not) in 2021. There's a little something of a spark/a ballplayer here.
TE Isaiah Likely, Coastal Carolina (Scouting Grade: B-) = by Ross Jacobs
6'3"/240, 2020: 30-601-5 (10g), Projected: 4.6 40-time, 7.1 3-cone
If you took Charlie Kolar's movement skills and hands, Jalen Wydermyer's power, and Jahleel Billingsley's body and mashed them all together you'd have something close to Isaiah Likely. I did not expect to see such a fluid, natural receiver when I turned on the tape, but Isaiah Likely is absolutely that. I've watched a lot of wide receivers that don't have his confidence catching the ball. He just plucks it out of the air as natural as can be. Very impressive.
I say he moves well, especially for a 240 lb guy, but he doesn't quite have Kolar's change of direction ability. He looks a little stiffer although it might just be that he's thickly built at 6'3" 240 and it's creating a bit of an optical illusion. He's also quite strong after the catch although he did surprisingly little running over people in 2020 because he was usually running past them on deep routes. The guy averaged over 20 yards a catch which is insane for a TE. Now he isn't going to keep that up in the NFL. He's not fast enough for that. The average was inflated because of a couple of long catch and runs, but it's obvious he's a good athlete and player.
I like Likely, but I'm afraid he's likely (get it?) to get wasted in the NFL on some unimaginative offense. This isn't a guy you just run curls over the middle with. Likely needs to get the ball in space. Unfortunately, since he's coming out of Coastal Carolina most NFL teams aren't going to give him the time of day. He and Jahleel Billingsley are similar-ish players and you know NFL types will pick Billingsley 100 times out of 100. I'd take Likely. Hopefully, he picks up some heat next year and actually gets drafted with a plan in mind instead of as a backup TE/special teamer.
RC: Whoa, you Coastal loving madman!!
RC: You just described your favorite TE of this class with that mashup
Ross: I like him. I may be wrong about his talent and I'm probably right that he never does much in the NFL either way
Ross: No, I still like Kolar and Wydermyer more. If Likely was 6'4" or 6'5" and 15 lbs heavier then...maybe
RC: I liked his aggressiveness. I'm not against him. I think he's more 6'2"/235 and not that fast (for the NFL) and in trouble against real linebackers...but hard to fully say that because his QB had a noodle arm and not sure what he'd do in a real offense with a slick QB.
RC: I liked the first impression but then he just went flat for me watching his real routes/separation against better foes (when not lost in coverage and leaking wide open).
Ross: Right. The schedule is a concern but man his QB is not good. I figure that balances out. He's intriguing. He kind of reminds me of someone. There was a hybrid TE/WR/FB, shorter guy but athletic a few years ago. Think he came out of one of the smaller Texas schools...
RC: I'm willing to see more and change my mind. He just didn't grab me, actually he did for a second...then lost his grip over some time/tape.
RC: North Texas...Keenan Brown?
Ross: No. It might have been Pitt actually but I want to say it was a spread team like SMU
Ross: Although he was way faster than Likely
RC: Forgotten, probably like Likely will be. But I worried Ian Thomas would be forgettable too, but he moved better in the pros than college...Thomas surprised me how big he was in real measurement. he measured better than his list going in I think. Likely not as good as Ian Thomas but some similarities in my mind
Ross: Dorin Dickerson
RC: That's more than a few years!
RC: That's one of my old flames as a young analytics-only scout...
Ross: Was it? Seems like just a few. I'm getting old. Not too long ago the players coming out were my age. Now I can honestly refer to them as kids and it hurts.
RC: Sitting down? Dickerson graduated 2009, a 2010 draftee.
Ross: Ouch. That was right when I first started getting into fantasy.
RC: We're not far from scouting kids of Dorin Dickerson...