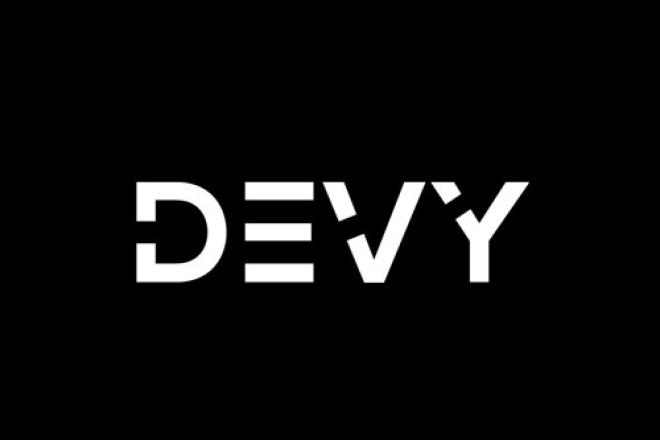 R.C. Fischer
Devy
16 July 2021
‍
2021 Devy Preview Scouting Series (for 2022): QB Matt Corral, Ole Miss
*Devy (for 2022 prospects) Preview scouting = scouting 1-2+ key game tapes, looking at output trends/basic analytics, and some minor background research. Not a full blown, deep dive scouting report. We'll continue to scout these players ahead of the college all-star games, the Combine and post-Combine for a full reporting ahead of their NFL Draft.
I (RC) conducted my scouting as Ross Jacobs did his, we then exchanged our reports without knowing what the other was thinking/seeing. Then we briefly discussed our scouting in a chat (posted below the two scouting takes). *Please forgive typos on the chat transcript.
*Devy Rankings/Cheat Sheet: Go to CFM, Positional Reports, 'DRD' option, it's the final tab/report on the Dynasty Rookie+Devy sheet.
QB Matt Corral, Ole Miss (Scouting Grade: C-/D+) = by R.C. Fischer
6'0"/205, 2020: 70.9% Comp Pct., 3337 yards, 29 TDs/14 INTs, 112-506-4 rushing (10g), Projected: 4.75+ 40-time, 7.1+ 3-cone
What a bizarre scouting study…
On one hand, there is almost no way Corral is making it in the NFL…he's too small, and his arm is too weak.
On the other hand, I could see him winning a Heisman Trophy because he's a clever, excellent college QB – he heads up the most innovative offensive I've seen in a decade (Lane Kiffin's Ole Miss 2020), and he's got all the right instincts, and is a very clever QB at being deceiving with the ball (in play action, and trick type plays, etc.). If I could only watch one QB play a game, among the 2022 NFL Draft hopefuls…it would be to buy a ticket to watch Corral and this Ole Miss offense.
Back to our purpose here – no way his physical limitations let him impact in the NFL. At best, he's the next John Wolford – too small, too weak an arm, but so good at QB play otherwise he hangs around the NFL and can play well in an emergency game/start/stretch.
I hope I'm wrong. I hope Corral gets bigger/better, or his style just defies all the negatives…but I know what the NFL and general media will do to him – starting with suppressing his press and Heisman campaign in favor of Alabama-Ohio State things because they're in the pocket and/or up-the-arse of 'big college' (like 'big tech' or used to be 'big oil').
QB Matt Corral, Ole Miss (Scouting Grade: D-) = by Ross Jacobs
6'0" 205, 2020: 70.9% Comp Pct., 3337 yards, 29 TD's/14 INTs (10g), Projected: 4.8+ 40-time, 7.1+ 3-cone
Cute spread-option QB that has no business playing in the NFL. If you're going to succeed at that level at this size you better have a strong arm, be the fastest guy on the field, or be an offensive genius. Corral is none of those things. He's quick enough to scamper for some yards in college, but no way is he running in the NFL. He'd get destroyed. His arm is weak past 20 yards, and his decision making can be atrocious at times. The guy threw 14 interceptions on the year, and 11 of them came in two games against Arkansas and LSU. Arkansas just dropped 8 guys into coverage all night and Corral obliged them by throwing right to the defense. I really have nothing more to say about him. He's a nifty college QB but that's all. Reminds me of a worse Tua if that's possible.
RC: I love watching Corral play. I think I'll be an Ole Miss fan for the CFB title in 2021, but he's not NFL material sadly
Ross: I like watching him play too. He's fun. But he isn't an NFL prospect.
RC: He's a really good/clever college QB
RC: That offense is sublime.
RC: But he won't have that in the NFL.
Ross: That's true. You remember Jeremiah Masoli? Reminds me of him a little
RC: Alabama will find a way to cheat Ole Miss like they did last year. The media will not allow Ole Miss to be better than Alabama.
RC: Ole Miss took it to Ala last year.
Ross: Coming from an Arkansas fan...Alabama always cheats. People like to think they don't get calls made their way but they absolutely do.
RC: Ole Miss +2800 to win the SEC.
Ross: I know Urban Meyer runs a lot of the same stuff as Ole Miss, heck he practically invented half of it, but I really hope he lifts that playbook or even 50% of it for Lawrence
RC: +10,000 Ole Miss to win it all
RC: -7.5 over Louisville opening week.
Ross: That's worth a stab. Oh, right we were talking about Matt Corrall...love watching him in college. Won't be watching him in the NFL
RC: That wraps it up, finishes third in the Heisman to someone from Ala and Ohio State and goes to the CFB playoffs and gets screwed by the refs for Alabama or Ohio State, and then never plays a down in the NFL.
Ross: You can take that one to the bank