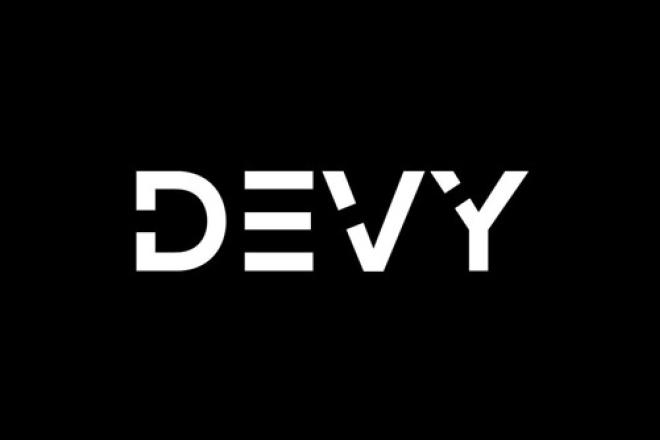 R.C. Fischer
Devy
15 July 2021
‍
2021 Devy Preview Scouting Series (for 2022): LB Devin Lloyd, Utah
*Devy (for 2022 prospects) Preview scouting = scouting 1-2+ key game tapes, looking at output trends/basic analytics, and some minor background research. Not a full blown, deep dive scouting report. We'll continue to scout these players ahead of the college all-star games, the Combine and post-Combine for a full reporting ahead of their NFL Draft.
I (RC) conducted my scouting as Ross Jacobs did his, we then exchanged our reports without knowing what the other was thinking/seeing. Then we briefly discussed our scouting in a chat (posted below the two scouting takes). *Please forgive typos on the chat transcript.
*Devy Rankings/Cheat Sheet: Go to CFM, Positional Reports, 'DRD' option, it's the final tab/report on the Dynasty Rookie+Devy sheet.
OLB Devin Lloyd, Utah (Scouting Grade: C+) = by R.C. Fischer
6'0"/225, 2020: 48 tackles, 10.0 TFLs, 2.0 sacks, 0 PDs, 1 FF (5 games). Projected: 4.55+ 40-time, 7.10+ three-cone.
A great college inside linebacker who is more of an OK/good NFL OLB prospect and special team captain type of player. Very nimble feet side-to-side, drops into coverage a lot and stunts/blitzes the backfield often with success – but patrolling the middle at an NFL level is not likely in the cards.
He might be a Jordyn Brooks type hope (SEA 1st-round draft pick in 2020, formerly of Texas Tech)…a 'B' grade prospect, but for now I'll go C+ on definite NFL-worthy skills/attributes but not sure it's as a high impact linebacker.
ILB Devin Lloyd, Utah (Scouting Grade: B)
6'3"/232, 2020: 48 tackles, 10 TFL, 2 sacks, 1 INT (5g), Projected: 4.6 40-time, 7.1+ 3-cone
Now this is a linebacker. Shocker, the Utah player is easily the best of the bunch over the overrated SEC guys. This is precisely the kind of nonsense you expect to see from lazy analysts that have no idea what they are talking about. Christian Harris automatically gets labeled the top LB because he's from Alabama. Owen Pappoe gets lumped in there because he was a 5 star, former #1 linebacker coming out of high school three years ago. And Devin Lloyd reluctantly gets put 4th for most draft sites even though he is superior to the other guys.
Lloyd is fun to watch. He's tall, well built, not the fastest guy ever but fast enough and smooth dropping into coverage. Unlike the other guys though he actually plays smart coverage. He knows where the routes are and where the QB is trying to go. You see him drop one way knowing there's a crossing route coming from the other side of the field and then he'll drift back over to cover another route developing from the other side after the cross is out of range. He's also adept at snaking his way through blockers to drag down ball carriers, and if he does get engaged he's able to quickly get the blocker off of him to make the play. He does blitz off the edge occasionally and he's ok at it but nothing special. He plays inside in college, but he could easily slide over to play outside backer too. This guy will for sure be a starting NFL linebacker in short order.
RC: My reaction to Lloyd was...good college LB but felt like that dude from U. of Arizona with the unique name that made a thousand tackles and lots of TFLs but never was in the NFL...
Ross: I remember him but can't remember his name. Lloyd is a better athlete than that guy
Ross: Scooby Wright
RC: Yeah, a guy that's smart and guesses/blitzes the backfield a bunch but was undersized, underathleted to patrol an NFL middle. He had the freedom in college to do things he could/wouldn't do in the NFL
RC: But was awesome in college...a stat/production machine
RC: I see him more as a 4-3 OLB not an ILB in 3-4 or 4-3
RC: If he is going to make it to starter in the NFL
Ross: I didn't see Lloyd gambling the way Wright did. I thought he had really good instincts and play recognition. I don't want to invoke the name Darius Leonard lightly, but I thought I saw shades of that in Lloyd's play. I do wonder if he wouldn't be better as a 4-3 outside backer than inside
RC: The Jordyn Brooks is his upside...a guy who parlayed his similar college play to the 1st-round of the draft.
RC: I'm not sure Lloyd is the athlete Brooks was, but is better than Scooby Doo
Ross: Might be. I wish the Utah coaches would stop making him blitz though. He's ok but not great at it. Much better when he was in coverage or chasing outside zone runs
RC: Grant Stuard is a better version and he got stiffed by the NFL Draft
Ross: It's amazing sometimes which guys get pushed and which get completely ignored for stupid reasons
RC: Lloyd has hope but likely to be a day three pick and needing to climb the wall of NFL general bias against mid major defenders
Ross: Possible. He's typically considered a top 50 or so guy for most sites at the moment though so there's hope. I can definitely see him being a day two pick. I think there's an NFL player here and not an irrelevant one either