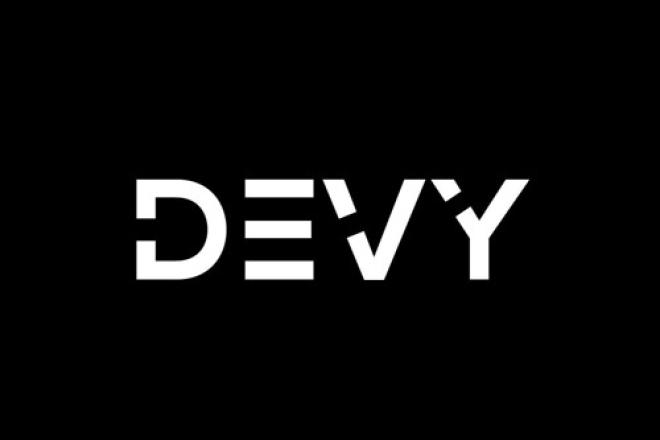 R.C. Fischer
Devy
07 July 2021
‍
2021 Devy Preview Scouting Series (for 2022): WR George Pickens, Georgia
*Devy (for 2022 prospects) Preview scouting = scouting 1-2+ key game tapes, looking at output trends/basic analytics, and some minor background research. Not a full blown, deep dive scouting report. We'll continue to scout these players ahead of the college all-star games, the Combine and post-Combine for a full reporting ahead of their NFL Draft.
I (RC) conducted my scouting as Ross Jacobs did his, we then exchanged our reports without knowing what the other was thinking/seeing. Then we briefly discussed our scouting in a chat (posted below the two scouting takes). *Please forgive typos on the chat transcript.
*Devy Rankings/Cheat Sheet: Go to CFM, Positional Reports, 'DRD' option, it's the final tab/report on the Dynasty Rookie+Devy sheet.
WR George Pickens, Georgia (Scouting Grade: A) = by R.C. Fischer
6'2"/195, 2020: 36-513-6 receiving, 0-0-0 rushing (8 games). Projected: 4.40+ 40-time, 6.8+ 3-cone
A sure-fire future 1st-round pick ahead (if healthy/clean). A combination of great WRs comes to mind when watching him play – A.J. Green, DeAndre Hopkins, a bigger Justin Jefferson.
I have no real negatives here, and mostly 'high end' attributes…
-Silky smooth movement skills…good speed and good-to-great agility, leading to great/sharp cuts in a routes to leave defenders in the dust on timing passes and back shoulder throws.
-Attacks the ball when catching it…not a passive receiver waiting for the incoming pass, he goes and gets it.
-Is willing to work over the middle. Tough for his size and movement skills.
He's ready-made for the NFL and the fact that he's an SEC player should get him 1st-round status. If he's hidden a bit, or lower rated than he should be on draft rankings – it's because Georgia has a constant carousel of crap at QB and WRs go there to die/support the run game.
WR George Pickens, Georgia (Scouting Grade: B-) = by Ross Jacobs
6'2"/195, 2020: 36-513-6, Projected: 4.40+ 40-time, 6.9+ 3-cone
Thin body but not a soft receiver. He'll mix it up and certainly doesn't lack for confidence. Good route runner, strong hands, fast. He can play in the NFL. Reminds me of Robby Anderson in both size and style. Not sure his hands are as good as Anderson's but they are good. He's going to draw a lot of comparisons to DeVonta Smith because of their builds, but Smith was virtually uncoverable. Pickens is good but not on Smith's level.
RC: We're not on the same page here. I thought Pickens was the best WR of the group and arguably the best of the first 10 prospects we've looked at.
Ross: He's the best pure WR for sure. I liked him. But I don't get what you mean by a bigger Justin Jefferson. Jefferson is 210 lbs. There's no way Pickens is that big. It's mostly just his size I'm picking on. Other than that I think he's very good.
RC: Taller Justin Jefferson...with then room to add muscle mass. JJ was 6'1"/202 at his Combine
RC: Pickens I think is 6'2" range and can get over 200 easy, if he wanted.
Ross: Pickens looks thinner to me. I see more Robby Anderson which is not a knock at all. If he puts on 5 lbs of muscle then I'm completely on board.
RC: He should be fine to get to 200+ at his height/frame. Aside from that, I thought he was the best route runner, hands, and toughness combo of the WR group, so far.
Ross: I thought the same. Guess I wasn't as clear about that in my notes. I'd still take Burks over him just for the size/speed combo but as a naturally smooth, well-trained receiver Pickens was easily the best.
RC: I went from...'he's good' at first glances/plays...to 'he's really quite good...especially for a freshman (watching his early tape)...to 'he's like a damn college DeAndre Hopkins' enthusiasm all in about 5-7 minutes of tape.
RC: He works more #1-ish than I remember Jefferson doing in the pros, but LSU Jefferson was more an alpha...so Pickens is maybe more like Jefferson than bigger-than-Jefferson. I felt like Pickens 'played big' for his size. Jefferson kinda did at LSU too. Jefferson more slot #2 WR working freely/nicely from Thielen getting all the cover attention.
Ross: Not sure I'll go quite that far until I see the body improvements, but like you said he was a freshman. That's not a knock really. He'll be fine. I wasn't expecting him to be so good either. The thing that really stood out immediately was how tough and confident he is. He's good and knows he's good.
Ross: Not quite that far as to comp him to Hopkins. Jefferson, yes.
RC: And in the context of truly awful Georgia's QB play continues to be. How can you have that highly visible/lauded program and can never have a QB? They're so stupid at QB that they were going to try and make Jamie Newman their guy last year.
Ross: He and Justyn Ross were #1 and #2 in their high school class I believe. Maybe I'm seeing things but I thought Ross played a little bit scared, didn't want to work the middle. Pickens has no qualms about that. Love seeing that fearlessness.
Ross: Georgia has a new QB though so maybe Pickens will have better luck with him.
RC: That's my Pickens > Ross thought process. Pickens had no flaws, to me, as a WR but Ross I could see some spots for worry. These guys, like Ross (if skittish), can rule the college ranks and get blown away by the NFL in short order.
RC: I don't see Pickens struggling with the NFL. He was NFL-like as a freshman.
Ross: Exactly. I kind of forgot that he was a true freshman while doing that too. Easy to lose sight of that with as good as he looked.
‍