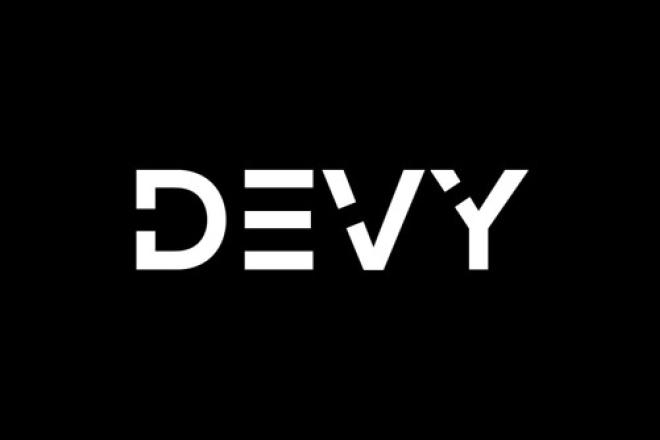 R.C. Fischer
Devy
06 July 2021
‍
2021 Devy Preview Scouting Series (for 2022): WR Justyn Ross, Clemson
*Devy (for 2022 prospects) Preview scouting = scouting 1-2+ key game tapes, looking at output trends/basic analytics, and some minor background research. Not a full blown, deep dive scouting report. We'll continue to scout these players ahead of the college all-star games, the Combine and post-Combine for a full reporting ahead of their NFL Draft.
I (RC) conducted my scouting as Ross Jacobs did his, we then exchanged our reports without knowing what the other was thinking/seeing. Then we briefly discussed our scouting in a chat (posted below the two scouting takes). *Please forgive typos on the chat transcript.
*Devy Rankings/Cheat Sheet: Go to CFM, Positional Reports, 'DRD' option, it's the final tab/report on the Dynasty Rookie+Devy sheet.
WR Justyn Ross, Clemson (Scouting Grade: C+) = by R.C. Fischer
6'2"/205, 2020: Neck surgery, 2019: 66-865-8 (14 games). Projected: 4.45+ 40-time, 6.9+ 3-cone
If not for the neck (spinal fusion needed) issue, Ross might be more of an 'A-/B+' prospect. He's another solid+ college WR that's nearly Pro ready as a freshman…these young kids are so polished these days. He reminds me of Calvin Ridley-type WR, a possible Stefon Diggs.
Considering Ross is 'Clemson' + talented…he's going to be beloved by the media. A sure-fire 1st-round WR under normal circumstances, but I'd like to see his measurables before I get that excited – and he may not even get cleared for 2021, and then his draft stock is in big trouble.
Ross is a good/great hands, good+ athlete who is just 'a football player'. He's a thinner, better version of the game Ja'Marr Chase plays, but Ross is moving to the slot this year…so, we'll see how he does there…if he gets cleared. A lot of promise here, but that dark cloud looms via the neck issue. If not for the neck issue he's a B to B+.
WR Justyn Ross, Clemson (Scouting Grade: C+) = by Ross Jacobs
6'3"/205, 2019: 66-865-8 (14g) Projected: 4.45 40-time, 7.0 3-cone
Ross is being touted as a physical monster of a receiver, but the reality doesn't quite match the hype. He gets compared to former teammate Tee Higgins a lot because both are tall and favor jump ball situations, but Higgins was much thicker and stronger but didn't have Ross's pure speed. He has surprisingly good agility although that's not really his game. He's more a slants and bombs kind of guy and doesn't work well over the middle. Getting a strong DeVante Parker vibe with Ross which worries me. I don't think he's going to be as timid as Parker in the NFL, but then I didn't expect Parker himself to shy away from contact either.
Ross was a true sophomore the last time he played football, so I wouldn't be surprised if he showed more development in 2021. Right now, I'd say he's got some physical ability, but while he's good there is an absolute flood of good receivers coming into the league and I'm not sure Ross stands out all that much these days. 10 years ago, he might have been a top level prospect. In 2021 he's not nearly as rare.
RC: When you lose a season (2020) to a neck injury/surgery and aren't totally cleared for the next season yet (2021) -- it's hard to get too excited here.
Ross: Yeah absolutely. I knew he had an injury issue, but a spinal/neck fusion is a bit more serious.
RC: Outside of that, he was promising. The young WRs of today are so much better than those of the past...they all look good/polished for their age/experience.
Ross: Yeah I was on the fence whether to grade him a C or B because they are all just so good these days. I find myself saying that a lot. "He's good. He can play. But is he special?"
RC: I was impressed, when I went in wondering if he was another overhyped Clemson WR. But then you consider his serious injury and wonder if he'll really grow/fulfill his potential.
RC: I remember seeing young Tylan Wallace and being mildly impressed. Then he got hurt. Then he looked a lot less effective/athletic upon return, and is a name falling by the wayside as we go...but early on everyone loved him.
Ross: Clemson and Alabama guys have gotten to the point that they are still overrated but they are actually pretty good more often than not. They aren't complete busts
Ross: We'll have to see how he comes back from the injury. There are a lot of other talented receivers at Clemson. If he isn't 100% he could get passed over
RC: You can have all the Clemson drafted WRs from 2021...
Ross: Didn't say I wanted them, especially not at the prices it takes to acquire them. Let Mayock draft them.
RC: You can have the two 2021 guys for free/UDFAs if you want. Not interested.
Ross: Ngata? I haven't looked at him yet.
Ross: Oh you mean the ones from this past draft. No thanks.
RC: To wrap up J. Ross = shows signs of a legit NFL WR, but the injury and the year off...anything we are scouting is a really a wild guess at this stage.
Ross: That sums it up nicely.