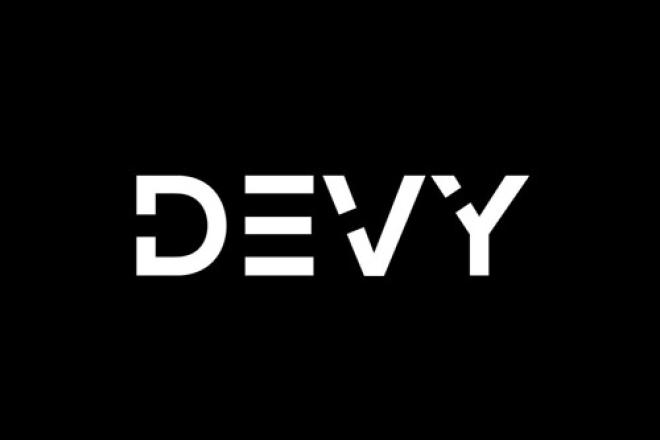 R.C. Fischer
Devy
02 August 2022
2022 Devy BONUS Preview Scouting #2 of 2 (for 2023+): QB Arch Manning, Texas
*Devy (for 2023 prospects) Preview scouting = scouting 1-2+ key game tapes, looking at output trends/basic analytics, and some minor background research. Not a full blown, deep dive scouting report. We'll continue to scout these players ahead of the college all-star games, the Combine and post-Combine for a full reporting ahead of their NFL Draft.
I (RC) conducted my scouting as Ross Jacobs did his, we then exchanged our reports without knowing what the other was thinking/seeing. Then we briefly discussed our scouting of this player in an informal text chat (posted below the two scouting takes). *Please forgive typos on the chat transcript.
QB Arch Manning, Texas (Scouting Preview Grade: C+/D+) -- by RC Fischer     
6'3"/215, 2021: high school
I expected to hate this tape watch, but it wasn't as bad as I expected it might be. There's some hope here.
Pros = Very good arm, quick well-trained release. Throws like a Manning with maybe a stronger arm upside. But he doesn't run like a Manning…he has pretty nimble feet. He was effective running the ball in the game I watched him play. He has size, an arm, and some useful feet.
Cons = He is a scared QB in the pocket -- he just throws to where someone is supposed to be too much of the time. In the game I watched, he was picked off three times in the first three quarters. When he had all the time in the world, he was better but still locked on one thing. When he 'quick passed' like Tua style offense, he can deliver it. But pure drop back in the pocket and read the situation -- he is not there yet.
Arch will get the greatest training possible, so he might get a lot better as he goes. Or he may be too silver spooned and never gets past D1 play…a real possibility.
COMP? = Faster, stunted passer talent version of Eli Manning.
----------------------------
QB Arch Manning, Texas (Scouting Preview Grade: D+) -- Ross Jacobs
6'2"/205, 2021 High School: 62% Comp Pct, 1371 yards, 17 TD/4 INT, 33-310-5 rushing (7g), Projected: 4.9 40-time, 7.0 3-cone
You've got to be kidding me. From the people that brought you Spencer Rattler as the #1 pick in the NFL draft...this is the #1 overall QB and player from the 2022 recruiting class? What a joke. Hmm...I wonder why oh why he's getting such a hard push as a great player...surely it can't be his last name...
Seriously, this is a travesty of scouting. In no way, shape, or form is Manning the top recruit or QB in his class and I don't need to see a single player to say that. First of all, any talk that he's 6'4"/215 with room to add more muscle is generous at best. He looks small, very small. His arm is mediocre at best, but he is obviously well-trained and has phenomenal mechanics. When he's got a clean pocket and can step into his throws he's accurate and has enough juice to get the ball where it's going, but get any pressure on him and he gets sloppy, makes terrible decisions, and his velocity drops to zero without a solid base. I saw it claimed that he's a dual threat unlike his uncles...no....not in college he's not.
I have nothing else to say about this. It's complete nonsense. Manning is ok enough as a college QB but definitely more like a 3-star generic player than one of the most-hyped players of all time. He looks like a young Devin Leary, and you've seen what we had to say about that. Maybe Manning ends up that good at best.
NFL Comp? = Ian Book
RC: Ha! Ian Book.
RC: That will excite Longhorn fans
Ross: I was expecting to see Arch be overrated but my goodness...this isn't even believable. There is no way he's a 5 star QB
RC: However good or bad he is at QB...he can move for a Manning...
Ross: For a Manning being the key words...
RC: I will give him this -- he has the size, the arm, the footspeed
RC: He just looks like me when I was a young QB...scared to death in the pocket and throwing to the area where I thought a WR might be just to get rid of the hot potato
RC: But when he has time...he is well-groomed and can throw the ball. He's got a nice arm.
Ross: I mean yeah he's got ok enough raw tools but so do dozens of QBs...but if he doesn't get his first read open immediately it's bad news
RC: But when the bullets are flying, he is a turnover machine
RC: I bet he's an 'A' in 7-on-7
Ross: He's a 6'2" version of Trevor Lawrence...woo hoo
RC: IF...IF he sheds the fear and keeps grinding, keeps maturing...he might be OK?
Ross: IF he does things that almost no QB ever does...sure he's got a shot to be ok
RC: It wasn't as bad as I expected. He's still pretty young. I'm not closing the door on him yet.
RC: He might be as good as Jerry Jones's grandson
Ross: He's ok but my issue is with this nonsense of him being the highest rated high school QB of all time
RC: Holy $#!&...no way, really?
Ross: And he plays in a very weak high school division to make matters worse
RC: I mean, I should not be surprised
Ross: Yes...really...he was given a perfect grade and they pulled back on it by .0001 points just to say he wasn't as high as Vince Young and Quinn Ewers
RC: Everything is a fraud in every business
RC: In the media
RC: or anything where money exchanges
RC: I didn't check Manning's stats, but I see you did...4 INTs? The game I watched of him he had 3 picks in the game...shoulda had 4-5-6 of them.
Ross: I watched the same game...it was a championship game. That tells you how bad his competition was
Ross: I saw one clip of him that was unbelievable...he was being "chased" out of the pocket by the slowest player I've ever seen in my life
Ross: Ridiculous
RC: I am literally laughing out loud in my office
RC: The visual of that
Ross: Hold on I'm going to find the video
RC: That kid will be on his deathbed talking about the time he flushed Arch from the pocket in high school
https://youtube.com/clip/UgkxTsZoyV6RtY9gtHwk-NKqg08KN2Kf84OH
RC: Young Chase Young
Ross: He might have eaten Chase Young for dinner right before the game
RC: That may be the funniest football video I've ever seen
Ross: He looks like the kid from Varsity Blues
Ross: I mean I'm sorry, don't mean to make fun of the kid, but this is what the great Arch Manning is beating up on and he still barely managed to throw for 200 yards a game?
RC: I'm gonna give that #70 a 'D-', a bonus Devy scouting...good get off the snap, but really losing steam 2 yards into his burst.
Ross: There's more too if you keep watching. A player comes up to make a tackle on Arch and just kind of lunges at the ground
RC: Here's that tackle attempt from a different angle...https://youtu.be/wazTC2nmlBI?t=85
RC: So what year does Arch win the Heisman? 2022...or 2023?
Ross: 2024 when he transfers to USC after Caleb Williams leaves
‍
AND that's it for this year's Devy series. Thank you for reading along! Time to get down to NFL regular season business.
‍