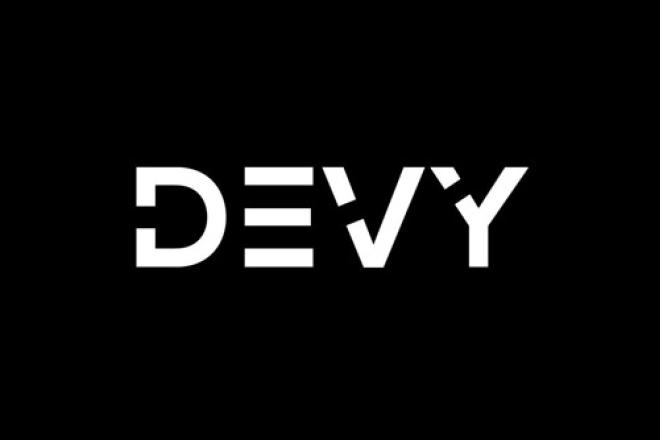 R.C. Fischer
Devy
04 July 2021
‍
2021 Devy Preview Scouting Series (for 2022): RB Isaiah Spiller, Texas A&M
*Devy (for 2022 prospects) Preview scouting = scouting 1-2+ key game tapes, looking at output trends/basic analytics, and some minor background research. Not a full blown, deep dive scouting report. We'll continue to scout these players ahead of the college all-star games, the Combine and post-Combine for a full reporting ahead of their NFL Draft.
I (RC) conducted my scouting as Ross Jacobs did his, we then exchanged our reports without knowing what the other was thinking/seeing. Then we briefly discussed our scouting in a chat (posted below the two scouting takes). *Please forgive typos on the chat transcript.
RB Isaiah Spiller, Texas A&M (Scouting Grade: A-/B+) = by R.C. Fischer
6'1"/220, 2020: 188 carries, 1,036 rush yds, 9 rush TDs, 20-193-2 rec. (10 games). Projected: 4.45+ 40-time, 6.8+ 3-cone
A possible 'A' grade RB…size and speed and his main asset, killer agility. He kinda moves a bit like Adrian Peterson or peak Latavius Murray on the low end. Big, upright runners who just eat space with their strides and almost look like they are gliding at times. But what's really impressive is Spiller's stop-start ability and ability to take an interior handoff but stop when a clogged hole is detected and then just glide gracefully, quickly to the outside and is gone…a little like peak Le'Veon Bell.
Spiller has a little bit of a raw running style…it seems a bit wild and uncontrolled at times, but I think he's such a natural runner that he can rely on his legs to do the work that others need to use instinct/reading holes high end to do. He sometimes just runs into trouble and past his blockers, but kind of in a good way…he's so athletically gifted, only a rare few can outrun blocking like he does…and also outrun defenders. But, honestly, his agility…his cutback, cutaway, cutting ability is *chef's kiss*.
Spiller is a bigger, better Javonte Williams…one who will have a better Combine/Pro Day set of numbers. He could be my top rated RB prospect in our Devy previews (still in progress/more RBs to scout).
RB Isaiah Spiller, Texas A&M (Scouting Grade: C-) = by Ross Jacobs
6'0" 220, 2020: 188-1036-9 rushing, 20-193-0 receiving (10g), Projected: 4.6+ 40-time, 7.1+ 3-cone
Looks like a generically good 220 lb SEC back to me. Spiller is big enough and fast enough to hang in the NFL, but I don't see any extra sauce from him. He's ok physically but not really a traditional power runner. He's fast enough to do some damage but isn't racking up lots of long runs. He has decent hands but is more of a body catcher than a natural receiver. There's really not much to say here. He's ok and would do just fine if you gave him a huge workload, but he isn't special. Reminds me of a slower version of Rashaad Penny.
RC: Whoa! We're way opposite here!!
Ross: No kidding.
RC: We've previewed 10 prospects so far, he's the only one that got me truly excited.
RC: To me, he's better than Breece Hall (we just finished discussing) in every way as a runner.
Ross: I'm surprised. I mean I saw a few good cuts, but to me he just looked a little out of control.
Ross: Your description sounds a bit like Joe Mixon.
RC: His out of control is a benefit, I think...his out of control is size and speed flying past people. BUT at the same time, his ability to stop and restart going to the outside is scintillating -- like the best runner talent in the 2021 draft and 2022 maybe too.
Ross: He just did not look that fast to me.
RC: I think Spiller has more natural speed than Mixon, but yeah he has that Le'Veon/Mixon/DJ stop and kick outside that is RARE. When Breece Hall stops and dances, he's done (like David Montgomery) -- but Spiller stops and starts and DJ3K magic can happen. A rare gift.
Ross: There was one jump cut that blew me away early on, but I never saw him do it again and assumed it was a fluke. And I didn't see him running away from people either.
RC: It will be interesting to see where we fall on these guys 7 months from now with such divergence! One of us is going to lose their RB scouting license potentially!
RC: Where Spiller could flop is -- he's more athlete than real RB and that frustrates coaches.
Ross: I reserve the right to change my opinion after seeing more tape. 2 games is not a big enough source!
RC: Yes, all these previews all have fine print of limited view/a snapshot...a scout's trick, so we can never be wrong, we just needed to watch more tape!
Ross: This kind of gets at the crux of tape scouting though. It's very hard to estimate speed without having the hard numbers. But the measurables can't tell you how good a player someone is. You need both.
RC: Spiller is the kinda raw, natural talent I want to dance with in FF or the NFL...a shot at something special, perhaps. For me, there's a bunch of Breece Hall's by comparison (referencing him because we just went through his stuff before this).
RC: I also thought Josh Adams was an 'A' when I first saw him. Come to think of it, I think he still could be...but never will get the chance.
Ross: That's fair. Again I think we both see a raw runner here, but we're definitely on different pages about his athleticism and that's causing the rift. If he's as athletic as you think then I definitely agree so long as it doesn't cost me a 1st round pick.