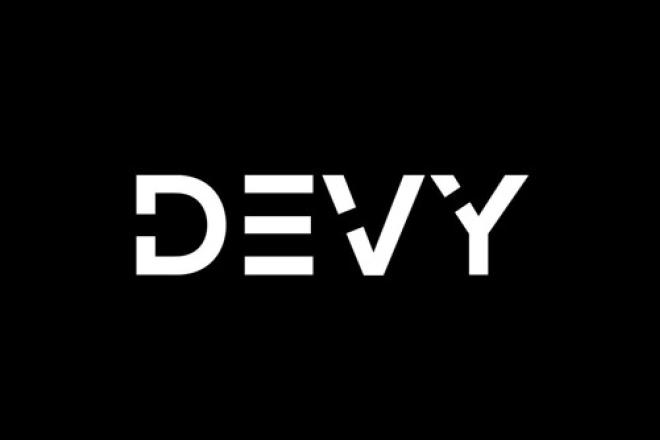 R.C. Fischer
Devy
01 July 2021
2021 Devy Preview Scouting Series: QB Sam Howell, UNC
*Preview scouting = scouting 1-2+ key game tapes, looking at output trends/basic analytics, and some minor background research. Not a full blown, deep dive scouting report. We'll continue to scout these players ahead of the college all-star games, the Combine and post-Combine for a full reporting ahead of their NFL Draft.
I (RC) conducted my scouting as Ross Jacobs did his, we then exchanged our reports without knowing what the other was thinking/seeing. Then we briefly discussed our scouting in a chat (posted below the two scouting takes). *Please forgive typos on the chat transcript.
 *Devy Rankings/Cheat Sheet: Go to CFM, Positional Reports, 'DRD' option, it's the final tab/report on the Dynasty Rookie+Devy sheet
‍
QB Sam Howell, UNC (Scouting Preview Grade: C-) = by RC Fischer
6'0"/220, 2020: 68.1% Comp Pct., 3586 yards, 30 TD's/7 INTs (12g), Projected: 4.75+ 40-time, 7.0+ three-cone
The easy scouting comp: not-as-good Gardner Minshew…from the size to the facial hair, to the pesky/tough running but not a great athlete/runner. Only Minshew is a terrific pocket passer, one who can run the up-tempo spread passing game or work a traditional pocket passing game. Howell can run the college spread, up-tempo but he doesn't have the arm or passer instincts Minshew does.
Howell has a so-so arm, a wobbly deep ball passer – not a laser arm, not a frozen rope thrower…and that will haunt him in the scouting process. He benefited from an amazing run game/backfield (Javonte and Carter) and two fringe NFL WR talents (Dyami and Dazz) -- but he's not a bad instinctual passer or manager of the game/offense…he's just not an electric, franchise type guy/arm talent. He's somewhere kinda like a Sam Ehlinger type prospect (shorter, thick, pesky runner, so-so arm, competent), but maybe not as good as Ehlinger (especially at this stage).
QB Sam Howell, North Carolina (Scouting Grade: B) = by Ross Jacobs
6'0"/225, 2020: 68.1% Comp Pct., 3586 yards, 30 TD's/7 INTs (12g), Projected: 4.85+ 40-time, 7.1+ 3-cone
I have to admit on my first watch through of Sam Howell I was not impressed. This short, fat QB with an ok arm is one of the top guys for 2022? Baker Mayfield is built very similarly, but with Baker you could see almost instantly that he had a plus arm, could dissect defenses like a master, was bulldog tough, and his team utterly loved him. With Howell you watch play after play as he doesn't really do anything super impressive but just methodically moves his team down the field. The only thing that ever really stopped him was the miserable hands of his receivers, specifically the Brown brothers, Dyami and Khafre.
And then it dawned on me...Sam Howell is Ryan Fitzpatrick. Similar build, similar athleticism, smart, knows the offense, knows where to go with the ball, tough and surprisingly hard to bring down, not a runner but can move around enough to hurt you or pick up a 1st down if you drop too far back in coverage. Howell is much safer with the ball though. They don't look the part, they don't wow you with size or a cannon arm, they aren't superstars, but they get the job done.
And that's the dilemma. Is Ryan Fitzpatrick worth a top 5 pick in the draft? He somehow has 35,000 career passing yards and over 200 TDs in his career but only a 59-86 record overall. Is that because of Fitz or was he a part of some bad teams? I'm not sure I know the answer, but I do know that Washington is favored to win the NFC East this year in large part because Fitz is considered a solid starting QB. I think Howell is a better Fitzpatrick, the new-age, better trained Fitzpatrick. And I know he'll be one of the better QBs available in the draft next year, if not the best.
RC: So, big gap here. You see Ryan Fitzpatrick/Baker, I see a worse Gardner Minshew/Sam Ehlinger.
ROSS: He's not Baker. No way. But scrappy Ryan Fitz/Ehlinger esque
RC: I thought of Baker at first glance, but nowhere near the arm or style of play...ditto Baker 2.0 (Minshew). Not as good a runner as Minshew or Ehlinger.
ROSS: I had him as a C- but after rewatching him I decided I like him more than Rattler, so I was thinking B- and then ticked it up to a B for some reason
RC: I liked Rattler better.
ROSS: I did at first, but I watched him again this morning and changed my mind. They're close. Some of it is optics I think. Rattler struts around confidently and Howell kind of plods around like a short fat kid that shouldn't be on the field
RC: If Howell is a lesser/similar version of Ehlinger then he's a 6th-round pick type of guy...or day 3...not a top 10 pick like I see some saying.
RC: Howell has a weaker arm, from an NFL standpoint. He's not fast/quick on his feet...more like Baker than Ehlinger/Fitz as a runner.
ROSS: Right, which was my point about Fitz. What's he worth? It's got to be more than a 6th round pick if Fitz is the favorite to win the NFC East right?
RC: If I had to choose Howell or Ehlinger...I'd take Ehlinger.
RC: I'd take early Fitz over Howell
ROSS: Fitz has been in the league for 100 years. You might not have taken him right out of college though.
ROSS: And Fitz is turnover prone. Howell is not. He takes care of the ball.
RC: With all these 'lesser than' labels or similar to 6th-round pick guys...I can't see a 'B' grade for his NFL future. Too many guys like him coming out of the college ranks. Fitz arrived back when all but 5-10 QBs all sucked.
RC: Fitz wouldn't likely be looked at hard today as a prospect but he grinded through. Howell can hang in the league, but more as a backup and doubtful for consistent starter.
ROSS: You're probably right there that I should have stuck with my first gut feeling of a C or C-. I kind of talked myself into the competent Fitz level guy but we don't know that he'll end up like that. Fitz was a C prospect at best and probably worse than that. Howell is probably more C as well.
RC: So, to wrap this up... I was right, you were wrong. Got it :)
ROSS: Pretty much! We more or less agree on the analysis of what he is. The discussion is more about how that fits into the larger context of the league, and your view on that is more correct I would agree.