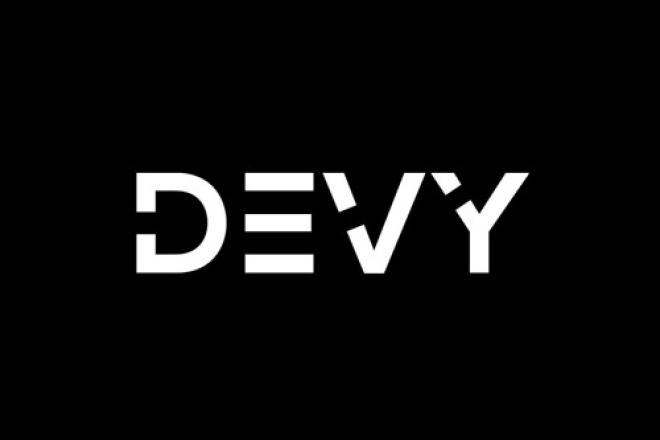 R.C. Fischer
Devy
23 July 2022
2022 Devy Preview Scouting Series (for 2023+): CB Kelee Ringo, Georgia
*Devy (for 2023 prospects) Preview scouting = scouting 1-2+ key game tapes, looking at output trends/basic analytics, and some minor background research. Not a full blown, deep dive scouting report. We'll continue to scout these players ahead of the college all-star games, the Combine and post-Combine for a full reporting ahead of their NFL Draft.
I (RC) conducted my scouting as Ross Jacobs did his, we then exchanged our reports without knowing what the other was thinking/seeing. Then we briefly discussed our scouting of this player in an informal text chat (posted below the two scouting takes). *Please forgive typos on the chat transcript.
CB Kelee Ringo, Georgia (Scouting Grade: B/C) = by R.C. Fischer
6'1"/200, 2021: 34 tackles, 1.0 TFLs, 1.0 sacks, 8 PDs, 2 INTs, 2 FF (14 games). Projected: 4.4+ 40-time, 6.9+ 3-cone
Has all the tools…size, reach, nimble, can mirror WRs well…but he doesn't play smart or up to his tools. Spends a lot of time drifting around aimlessly or his instincts are to go to the wrong space/receiver, and he gets tricked/deceived. With more study/practice, perhaps Ringo jumps to a top college cover corner…but I can only go off my preview, where I see a talented but flawed 'hopeful' prospect.
COMP? = Dre Kirkpatrick
--------------------------------
CB Kelee Ringo, Georgia (Scouting Preview Grade: A-) --Ross Jacobs
6'2"/205, 2021: 34 tackles, 1 TFL, 1 sack, 2 INT, 8 pd (8g), Projected: 4.4 40-time, 6.9 3-cone
Georgia is finding some freak athletes. This guy is one of the biggest corners I've ever seen but he moves like a 5'10" guy. He's at his best playing press man and just turning and running with receivers. He can get physical and disrupt the route then stick right to the hip of even the fastest guys (I watched him run stride for stride with Jameson Williams). The only minor weakness I saw was some guys can beat him off the line with a jab step on quick slants but that's it. He's got everything you could possibly want in a corner.
NFL Comp? = Jalen Ramsey
RC: Whoa! You love some Ringo!! I get it...the body/potential is there. It might be an 'A' prospect.
Ross: I'm definitely projecting a little. He's not a finished product but I have a hard time believing he won't get there. He is an impressive physical specimen
RC: Highlight tape is sweet. I watched him play-by-play in a game or two and thought he got turned around/had a bad sense of the ball too often to be the 'A'...but the body/movement could be of an 'A', he can fix the other stuff…maybe.
Ross: I saw the same. He can get baited or turned around by good footwork. He also has the raw ability to make up for that too. I was floored when I saw him run stride for stride with Jameson and make it look easy. He weighs, what, 20-25 lbs more?
RC: Yeah, it was impressive...what worries me is when the receivers cut...not him going stride for stride sprinting deep -- which is why I think Stingley could be in for some issues in the NFL.
RC: Great deep ball sprinter/coverers
RC: But get left behind on stop routes and in cuts, etc.
RC: I got 4 questions for you to put a bow on this...
RC: #1 = Ringo or Stingley?
Ross: Woof. I really like Stingley. I think Ringo has an even higher possible upside. Stingley has some injury concerns....is the question which one would I take for my expansion team to build around right this second?
RC: Yep
Ross: I'm not sure you can go wrong but I might lean Stingley very slightly and although I'm sure you'll see that as an insult to Ringo, I don't believe it is. I think they are both very good players
RC: I'd go Ringo
RC: #2 Ringo or Gardner?
Ross: Same answer. I'd take Gardner. Him and Stingley I've seen that they are very good prospects heading to the NFL. Ringo LOOKS like he's on the right track, but things can go south too. It's just hedging my bets to take the guys already in the NFL even if they've never played a down
RC: I'm w Gardner, always...best CB prospect I think I've ever seen.
RC: #3 = Jaycee Horn or Ringo?
Ross: Same answer. Horn
RC: Me too. Finally...
RC: #4 = Set the spread...
RC: Georgia Bulldogs Jan 2022 team (the title team)
RC: Playing at the dome in Atlanta
RC: Facing the Jacksonville Jags Jan 2022 team, but with Urban still as head coach. What's the spread, seriously...
Ross: Jags -13.5
Ross: At least
RC: Would you be shocked if Ga won that game, a one-time event?
Ross: Yes
Ross: Georgia is as stacked a college team as I've ever seen but they are still a college team and NFL teams are the top 1% of college players. The gap is massive
RC: I'd love to see these bought and paid for college all-star teams face the worst NFL team just to see. All these guys coming into the league ready to go
RC: JAX would have no RBs
RC: No defense
RC: Remember the injuries late season
Ross: I think even the best college teams would get blown out by the Jags/Texans/Jets
RC: I don't think that gap is there any more like it was
RC: These new athletes are so good
RC: Why wouldn't Ga enter that game with the better defense 1-11 over JAX?
RC: Their whole defense is top 100 picks
RC: One side of the ball would favor the college team
Ross: Not really though. They had 5-6-7 guys in the top 100? That's not even the entire starting group plus there's backups rotating in...no way Georgia beats even the worst pro team
RC: JAX had no pass rush, weak linebackers, and was running Rudy Ford as their top defender
Ross: Compared to NFL teams
RC: Adam Anderson would have been top 100 if not for issues
Ross: But compared to college players they are all elite
RC: The other guys who didn't get drafted are returning and will be top 100 guys
RC: 11-15 top 100 prospects on Georgia on defense last year...?
RC: And JAX had all cut level players due to injury on defense
RC: A QB who is a yr removed from college
RC: Dare Ogunbowale as lead RB
Ross: Just because you get drafted in the top 100 does not mean you are automatically that great a player. And besides it takes most college guys 2-3-4 years to really build up their bodies, learn the pro game and adapt...it takes time to adjust for many guys. The Georgia guys might be better a few years from now but as college sophomores and juniors they are going to get destroyed by 26-year-old NFL starters
RC: Why does 23 years old top talent get beat by fringe NFL players because they are 26?
RC: If you were to look at the starting lineup of the JAX in JAN 2022...you wouldn't take them over Ga.'s
RC: Chris Claybrooks was starting at CB
Ross: Go look at the careers of most players in the NFL. Yeah, some guys walk right in and are immediately stars but most aren't. It takes time
RC: That's an old adage, like QBs and WRs need 3 years to 'get it'
RC: Most of the Ga just drafted guys will start Week 1
Ross: Do not care. It's like the whole thing with the Russian Olympic hockey teams in the 70s. They were cheating by enrolling guys in military service or something so they could call them amateurs and these 24-25-26 year old guys were destroying the rest of the world's team because everyone else was fielding teams of 18-19-20 year olds
RC: I'd just love to see what would happen...because I don't think the gap is the great anymore against putrid NFL teams. College guys are coming into the league and blowing up fast. Not that every Ga player would but they are all better than the Ga guys
Ross: It might be less than it used to be because college/high school training programs are getting so good but there's still a big gap
RC: If I gave you the Jan 2022 JAX defense and the Ga Jan 2022 defense to put together a starting 11 for a game in Jan 2022 against, let's say the Jets -- you'd have more Bulldogs starting than Jags.
RC: That would make for a good article
Ross: Disagree
RC: I challenge you to see if true
RC: You starting (4-3 scheme) Jay Tufele and Davon Hamilton over Jordan Davis and the other Ga DT still there?
Ross: There's no way to prove it. It's theoretical and of course it sounds better in your head because the Georgia team is champions of college and thus all their players appear very good compared to the lowly Jaguars
Ross: Yes
RC: I'M LOOKING AT THE PLAYERS
Ross: I DON'T CARE
RC: You're high if you'd take washed up no talent NFL DTs because 'they're NFLers'
RC: Over just hitting the league 1st round DTs
Ross: I'm saying I would take the entire Jags defense over the entire Georgia defense and it's no contest
RC: I don't think you would if you went position by position. I'm not just saying that
RC: The Jan 2022 defense with the injuries JAX had sustained and the garbage they were rolling out
Ross: Maybe 2-3-4 of the Georgia defenders would start on the Jags defense and be upgrades immediately but there's no way the entire unit as a whole is an upgrade
RC: I would assign you the task, but I know you're going to do it in secret now anyway
Ross: Unless you think every single Georgia starter and backup is right this second a top 1% college player
RC: If you won't admit that the JAX DT duo was worse than the Ga DT duo in JAN 2022...we're not getting anywhere. A stalemate.