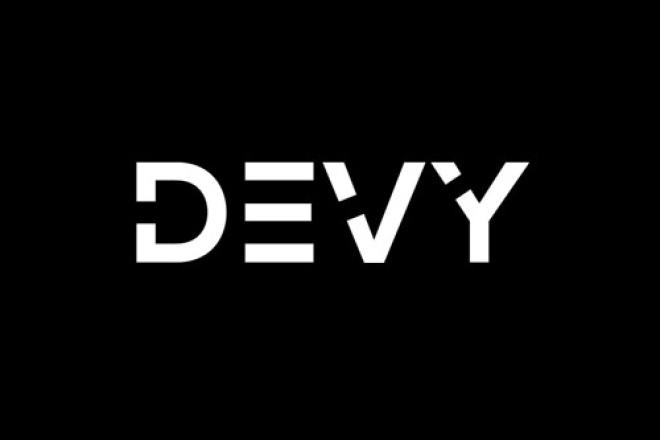 R.C. Fischer
Devy
17 July 2022
2022 Devy Preview Scouting Series (for 2023+): WR Jordan Addison, USC
*Devy (for 2023 prospects) Preview scouting = scouting 1-2+ key game tapes, looking at output trends/basic analytics, and some minor background research. Not a full blown, deep dive scouting report. We'll continue to scout these players ahead of the college all-star games, the Combine and post-Combine for a full reporting ahead of their NFL Draft.
I (RC) conducted my scouting as Ross Jacobs did his, we then exchanged our reports without knowing what the other was thinking/seeing. Then we briefly discussed our scouting of this player in an informal text chat (posted below the two scouting takes). *Please forgive typos on the chat transcript.
WR Jordan Addison, USC (Scouting Grade: B/B-) = by R.C. Fischer
5'11"/175, 2021: 100 rec., 1,593 yards, 14 TDs, 0-0-0 rushing. (6 games). Projected: 4.45+ 40-time, 6.8+ 3-cone
A little water bug type WR…has good acceleration, quick feet, agile, gets open, makes good adjustments on passes. He's a very solid, good WR…but I never saw anything that blew me away, but the stats don't lie. Kenny Pickett did help this along pretty well. He's a professional/technical WR.
COMP? = More technical/smoother version of Marquise Brown
----------------------------
WR Jordan Addison, USC (Scouting Preview Grade: A-/B+) --Ross Jacobs
5'11"/180, 2021: 100-1593-17 (14g), Projected: 4.45 40-time, 7.0 3-cone
Transferred to USC from Pitt for the 2022 season
Wow. I'm not saying Kenny Pickett isn't a good QB (he is) but Addison absolutely helped him out. If Addison is not on the team in 2021, I'm not sure Pickett has as big a year as he did or ends up a 1st round pick (mostly because the rest of the WRs are not good). Pickett was clearly looking for Addison on just about every play. He knew his receiver was going to get open and wisely took that option whenever it was available.
Addison is even smaller and skinnier than the other top receivers for 2023 but in my eyes he's the best technician of the group. So polished and savvy, perfect routes, sharp cuts and breaks...he makes it look easy. He's not going to test as the most athletic guy ever, but I couldn't care less. This guy is ready to play in the NFL right now. He's going to set the world on fire with Caleb Williams.
NFL Comp? = Stefon Diggs
RC: Addison is probably a technician, as you say...as his superpower.
RC: Because I wasn't blown away by his athleticism...it was fine, but it may be he's just good at football.
Ross: I said Stefon Diggs, but the more app comp might be Antonio Brown. I was super impressed with Addison, and I wasn't expecting to be
Ross: Neither of those guys was a super athlete either
RC: Of the smaller speedy skinny guys I like a Darnell Mooney over Addison, just making early comparisons.
RC: I need to see how he does with Caleb Williams...not sure if that's his kind of QB to really shine with...and that Pickett is more his ticket.
RC: At the next level.
Ross: Mooney isn't a bad comp either. He's probably faster than Addison. But I don't remember Mooney destroying people in college the way Addison does. He was almost uncoverable from what I saw
RC: Mooney played with garbage QBs, so you had to really catch his skills on serious tape crunch/noticing. He was a hidden gem technician
RC: Addison isn't hidden.
RC: I could see Addison A or B...or even stable C
RC: I'm open to a range
RC: But he's good...but so is Jerreth Sterns.
RC: Addison playing at high profile places will help him.
Ross: It's possible. I may have simply caught him on a good day. But man, he was roasting people. Some of the best routes I've seen recently
RC: I didn't get the route running vibe, I can't remember why. Let me take a minute to look at highlight tape. I watched Addison v. Clemson and one other for the preview. Let me see 'best of' for a moment...
Ross: One thing I find strange is Pickett's massive improvement his final year. Before that he was very, very mediocre...could Addison have something to do with that? How else do you explain such a huge jump?
RC: Sense is that Addison is really good, especially for college...and that Pickett was the right QB to work Rodgers-Davante with him -- hand & glove. Pickett's throws to him were often Addison not really open/tight window and Pickett just laying it on him.
RC: There's also simple tunnel screens and Addison just weaves by many.
RC: They're both good at football…would be early call.
RC: I wonder if Caleb Williams can deliver the same. I bet Addison would rather have Pickett.
RC: But he'll take USC $$$
Ross: He might. I know almost nothing about Caleb Williams but the sense I get is that he's a little more off-the-cuff instead of by-the-book guy like Pickett
RC: Addison is very good at his craft...I just don't know if it's A or B yet.
RC: Could be an 'A' technician assassin
Ross: Could be a B generically good
RC: Addison thrives with precision QBs...but improvisers with inaccuracy might really hurt his momentum.
RC: Like Kyle Philips could be a Pro Bowl WR...depending upon the level of accurate/pocket QB play
Ross: That's true of any receiver. Would Antonio Brown ever have been a thing without Ben? Not to the same degree certainly
RC: I'm just talking the style of WR...what they work better with. Technician WRs work better with pocket QBs...athlete WRs work better with the runner-thrower scrambler QBs...to me, in general.
Ross: yes
RC: It's why I fear DeVonta Smith is getting screwed for 4 years from what he could be.
RC: Imagine DeVonta with Rodgers-Herbert-Allen-Mahomes-Burrow
Ross: I wish
RC: Swap Chase and DeVonta, and would Chase be the top young WR for everyone?
Ross: Very unlikely
RC: Chase with Lawrence, Fields, Hurts, etc., would bury him.
Ross: Surroundings matter a lot in our perceptions of these guys
RC: as 'deep ball guy' on occasion. And he'd make hay with tunnel screens.
RC: Chase in a bad spot
RC: If he was.
RC: Probably ditto Justin Jefferson in Chicago or Philly, non turf/dome conditions and stable pocket QB.
Ross: And yet the occasional DeAndre Hopkins or Allen Robinson can rise above their shitty QBs and still produce. Maybe because both of them excel at the jump balls?
RC: Better size, amazing hands, catch radius is a nice bump that Addison might come in at 5'9"+ and hurt a bit if he lands bad.
Ross: Definitely something to consider
RC: ARob really has only had 2015 as a banner year, then mediocrity results...with awful QBs for 6 years since
RC: But we can all see how good he is
Ross: Even managing that one year was impressive
RC: Career catch percentage is 58.3%
Ross: Jump balls
RC: For one of the 10 best WR talents in the game, I think
RC: He's had pure garbage at QB for his entire career
Ross: He's up there for sure
Ross: Moral of the story: get drafted to a team with a good QB
RC: He was OK with Trubisky...just that Nagy offense was a disaster with no other WR to help take heat off him
Ross: I have one more good QB with garbage QBs his whole career...DJ Moore
RC: If you look at the top 10-15 FF WRs, just by QB...that's usually the moral of the story
RC: I think DJM was a better WR before the flood of WRs hit the NFL. He's good but not like a franchise 'wow' WR
RC: DJM might not be in your top 25-30 WRs you'd take as a GM with free range to take any WR you wanted in an expansion draft, if you had access to the entire league's WR to pick from.
Ross: 1000 yards every season with Cam, Heinicke, Kyle Allen, PJ Walker, Sam Darnold, Will Grier, and Bridgewater is pretty good
Might not be top 30-40
RC: 1,000 yard seasons are a dime a dozen anymore
Ross: And the only reason you wouldn't rank him that highly is because he's been held back by his QBs
RC: If you are the best WR on a crappy team and play 16-17 games, you'll get your 1,000+
RC: I'd take Curtis Samuel over DJM for my NFL team.
Ross: Do you know how many WRs have more receiving yards than DJ Moore over the past 3 years?
RC: And Toney, Claypool, Lazard, Golladay, Renfrow, Lockett, Thielen, Gage...just to name guys usually thought of as not close to him.
Ross: Three. Kupp, Davante, and Diggs
RC: For me, he doesn't deserve to be mentioned in the same breath as them.
Ross: Because of his QBs
RC: Any of those guys put in his same spot could outperform him, like CSam did the year they discovered he could play/was their best WR
Ross: Whereas those guys have Goff/Stafford, Rodgers, and Allen
Ross: DJ Moore has more receiving yards with garbage QBs than Tyreek Hill does with Mahomes...just saying
RC: He's getting his yards and is probably top 5 in targets to cause-relationship it
RC: I credit him for being solid with his heavy targeting.
RC: Many more are likely besting him in yards per game, considering injuries/COVID etc. in that span
Ross: He's 5th in targets...
Ross: Over the same time span
RC: And he never scores TDs, which plays to my belief in him as just a guy getting a lot of junk targets...not a playmaker or great getting open on his own -- he's just a very solid WR.
Ross: Because he plays with absolute garbage QBs!
RC: You can have DJM, I'll take Tyreek
RC: With Tua
Ross: He belongs in the top 10 discussion, maybe top 5
RC: He's your guy...Addison or DJ Moore, add to your NFL team today for the next 5 years
Ross: DJ Moore. I'm never taking a college guy over someone that has produced in the NFL at a high level
RC: Better NFL WR...Cooks or DJM?
Ross: Very close. Both good players
Ross: Cooks has had to deal with some crap too
RC: McLaurin or DJM?
Ross: Also, very close. At that level you're splitting hairs
RC: Pittman or DJM?
Ross: Probably DJM but just because Pittman only has the one year so far. All these guys are very good. How do you decide between them?
RC: Mooney or DJM?
Ross: DJM
RC: I'm just noting/testing...DJM is not a top 10 NFL WR
Ross: If you say so...
RC: I'm picking not-top 10 WRs, and you can't decide between them easily
Ross: Those guys could all be considered top 10 with better circumstances
RC: DJM over any of Mk Evans, K Allen, Mk Williams, Kupp-JJ-Chase-Diggs-Deebo-Tyreek-AJB?
RC: NFL wise
Ross: QBs for the guys you just listed: Wentz, Heinicke, Fields, Mills...compared to Mahomes, Davante, Allen, and Stafford...hmmmmm I wonder why you think the later receivers are better
Ross: It's all circumstance
RC: I think I could name 20-25 WRs better than DJM
RC: Allen Robinson or DJM, with his crappy QBs?
Ross: Ok give Davante Adams or Tyreek to Carolina and Sam Darnold and DJ Moore goes with Rodgers or Mahomes and see what happens
RC: Here, so we can end on a DJM positive note...DJM or Amon Ra-St. Brown?
Ross: DJM by miles
RC: No, wait...DJM or your Jerry Jeudy!?!?
Ross: I'm pumping Jeudy for precisely the reason I'm advocating...he just got a massive QB upgrade...
Ross: But DJM is better than Jeudy
RC: So, there we have it...in summary, Addison is not better than DJM, but might be better than ARSB.
Ross: We got there eventually...like the plot of a Breaking Bad episode
Ross: Maybe season
RC: Art takes time...it's all about the journey, not the destination they say