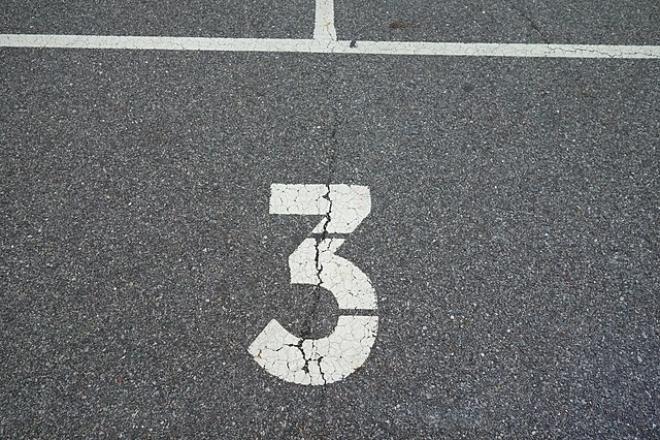 R.C. Fischer
Total Football Advisor
04 October 2021
2021 Fantasy Three Things/Five Players from Sunday's Games: Week 4
Week 1 of the 2021 season was the best win-rate week in the history of FFM tracking. I told my wife, this past week, someone who doesn't understand anything about Fantasy Football, how my Week 3 was pretty bad and how important Week 4 was to get turned around…and she pointed out "Remember that first week, when things went so well…how happy you were? Just do that again."
She fails to understand I am a serious Fantasy Football player. So, I cannot remember anything good that ever happened…just the bad things do I remember with vivid recollection, and also I can see clearly all the future bad I know is coming. When she brought up the great Week 1, I lovingly retorted – "Yeah, that was great…but I'll never have another week like that in my lifetime."
Well, apparently somewhere between that conversation last week and Sunday…I died and am starting a whole new life cycle…because we just kicked the ever-loving $#!% out of everything in our path – just 3 weeks later, the NEW highest win-rate across the board/all platforms and league styles in FFM history is Week 4…with many massive wins booked and Darren Waller or Mike Williams still to go.
And may I point out, many of you are smashing opponents and scoring tallies this week (and back in Week 1)…and it's happening with just solid/OK performance from the RBs. It's all driven by QB-WR-Flex-TE-DST-PK.
You don't have to play 'their game'…their eternal quest for RB nirvana…to win at Fantasy Football. It would be nice, but if you have the high-end QB with the great/deep WRs and a hot enough TE and have the higher-end matchup DSTs…you just need decent RBs to go-with and you have time to find them throughout the season, you don't have to solve it every week to completion.
I say this as a reminder…don't come down off the high of this week and gaze down at your team, in all its glory, and then do the Fantasy Football owner thing and think 'Wow, what a week, what a team! But look at those running backs. If I had better running backs I'd be unstoppable.' Which then leads you in a mad dash to trade off the hot WRs or whatever for RB2s that you hope will get so many carries something good happens with them somehow.
Let me let you in on a little RB secret…Deebo Samuel (for example) is the #4 WR in Fantasy Football PPR PPR (pre-MNF). If you classified him as a running back, he'd be the #2 RB in PPR scoring behind Derrick Henry…#3 if you count Cordarrelle Patterson as an RB ;) (and we do, sorry CBS people).
In this new era, WRs are scoring at a better PPR pace than RBs. Oh, but I play half-PPR! Yeah, well, Deebo has the same rankings there too. Oh, but I play in non-PPR! Yeah, well, Deebo has the same rankings there too.
I am not holding up Deebo as a god, just trying to put into context – the top 5 WRs are throttling the top 5 RBs in FF scoring. Ditto the top 10. Ditto the top 15. Ditto the top 20. You can be RB mediocre and win/crush in Fantasy, if everything else is strong. You will have down weeks, but it looks like there are more up weeks in 2021 with these elite WR-heavy squads…with the passing game continuing to improve/prosper in the NFL.
You should look at your WR depth and starting WR group strength and be comforted and delighted, but I know FF owners…they will see it as a source of 'this won't keep up' and 'but my RBs are killing me' and you'll want to dismantle the WR group to try to fix the RB group…which is a thought, something to explore if you can clearly WIN the deal not just change names for the sake of changing names -- not doing so in a desperate mode of avoiding the imaginary bomb that's going to go off and leave you poor and destitute ahead with fading WRs and no RBs that do anything. T-minus 24 hours and counting before you totally forget your team just put-up radical scoring numbers for a 2nd-time in four weeks, and you're off trying to fix what ain't really broken for fear of the RB boogeyman about to get you.
Typically, I am writing intro messages here to calm all the owners that lost this week (like we did last week)…not to make panic moves because of one bad week or a bad schedule/hot opponent or temp injury to a key guy or bad sit-start choices, etc. Now, oddly, this week – I am advising a group of people who just crushed it in Week 4…don't start assuming all the flaws and seeing all the potential bad ahead, and then making plans to try to defeat the imaginary dark cloud ahead.
Our goal this week, whether you're (3-1) or (1-3)…what moves would REALLY make your team better (not just changing names for the sake of changing names because you watched a game where your one guy didn't do as great as you hoped so now he's a bum that has to go)? Go deal with whatever panicked (1-3), (0-4) owners you can exercise your will over. Examine what players that are going A+ right now are good to try and sell high as A++…not sell like they are going to collapse and therefore you must act at any cost.
We're trying to be sharks and take advantage of people. We're not diffusing a bomb with the clock ticking and desperate/quick actions are needed. Most weeks, especially after a loss…we feel like we need to be an imaginary bomb diffuser.
Don't be this: https://youtu.be/VJ8zEEpjQZY
Do be this…your marching orders are to go and 'smash': https://youtu.be/EcLfyxzV4lI
We got work to do this week…and it may wind up that we get no deals, but the job, the plan is to try and get good/great deals from the panicked…or 'no deal' if it's not 'right'/the way you want it/the owner is in love with that player you want from them. It's a lot of 'no deals' before a deal.
But that's the plan ahead for this week, after Monday Night Football. For now, let us enjoy our terrific Week 4 for at least one day.
Those that need some LAC-LV juice to lock in the win, good luck tonight. We're all counting on you.
-- THREE THINGS ON EACH SUNDAY GAME (thoughts subject to change as I rewatch games all week) --
CIN-JAX
 -- With Joe Mixon (16-67-1, 1-0-0/2) likely/potentially down Week 5, who is the RB to own? It has to be Samaje Perine (3-7-0, 1-15-0/1)…it's too soon for Chris Evans to be trusted fully with a (3-1) team trying to run to the playoffs. They will lean on their experienced guy more than a rookie next week.
  -- Like I was saying about that JAX O-Line all week…just 1 sack allowed, 0 QB hits allowed, and 4.6 yards per carry on the ground and that helps James Robinson (18-78-2, 1-0-0/2) push towards RB1 status, as we discussed Tuesday night.
Congrats to those who swooped in and got JRob ahead of this. For everyone else, that semi-discount window is closed after the 2-TD week. We'll reassess after next week.
 -- When D.J. Chark went down, it was Tavon Austin (0-0-0/0) who played the most snaps (by far…41) in his place over any other WR. All that got Tavon was…no targets. If the Jags push Jamal Agnew (1-11-0, 1-27-0/1) as a solution – then I've got some deep sleeper FF-interest there.
DET-CHI
 -- The David Montgomery (23-106-2) injury definitely looked bad. Damien Williams (8-55-1, 2-15-0/2) is the easy call for 'next man up'. Khalil Herbert (3-7-0, 3-7-0/4) will have a role and will put pressure on Williams week after week, but it has to be the trusted Williams getting the first opportunity.
 -- Kalif Raymond (3-36-2/6) was our 'outta nowhere' WR of the week, and well…ta da. Hope some folks cashed some checks on that in deep fantasy and/or DFS. He's the (currently) most trusted of a terrible ensemble of WRs in Detroit.
 -- It's a limited amount of time, for sure…but based on the tape of Justin Fields (11-17 for 209 yards, 0 TDs/1 INT), Darnell Mooney (5-125-0/7) is definitely his guy. They look smooth together…and Mooney is such a talent. But will Fields be at QB this week or not? I'd say, probably not.
TEN-NYJ
 -- More Keelan Cole (3-92-0/4) this week and the return of Jamison Crowder (7-61-1/9) helped make Zach Wilson (21-34 for 297 yards, 2 TDs/1 INT) look like a real QB. Crowder, from the live watch, feels like it will be Wilson's #1 look but just still out.
 -- Credit the Jets D with this win…one of the ten best defenses in the NFL, to my eyes. One of the top two most energetic and aggressive…they saved this game easily by holding off Tennessee's early goal line and red zone assaults to field goals not-TDs. When this week ends, and the tallies are in…I think NYJ might have the (statistically) best red zone defense in the NFL.
 -- No Julio or AJB…which TEN WR would step up? Josh Reynolds (6-59-0/9), but he got banged up in this game. If he's down along with JJ and AJ, Chester Rogers (5-63-0/60 looked like a decent connection here too. In reality, I don't want in on this passing game unless I have to.
CLE-MIN
 -- Week after week, I'm blown away by Justin Jefferson's (6-84-1/7) ease of performance. I've always thought that JJ was good-to-very good but a big beneficiary of the attention on Adam Thielen (3-46-0/8). I was wrong…he's just great regardless of what's going on around him. A no-more-questions/doubt (for me) WR1 every week…a Stefon Diggs (BUF version) a-like…maybe better than Diggs.
 -- Kareem Hunt's (14-69-1, 2-170/2) hot start is not going anywhere…he's the real life of the offense, their best player/weapon. Not saying Nick Chubb (21-100-0, 1-5-0/1) is dying off or anything…the Browns run/use two RBs each week heavy and they both will thrive but Hunt outscoring Chubb for PPR seems likely now…not a long shot.
 -- Not the best Browns offensive player is – Odell Beckham (2-27-0/7). We're back to Baker forcing the ball to him, and he's either not open or running the wrong route…or dropping the pass. It's not worked well the last two weeks against bad/weaker secondaries…good luck against LAC-ARI-DEN-PIT-CIN-NE the next six weeks.
IND-MIA
 -- Last week, Marlon Mack (10-22-0, 11-0/2) was getting traded and Nyheim Hines (2-6-0, 2-5-0/2) was an RB1. This week, Mack with 10 carries and Hines a ghost. I'll never understand the pattern of Indy using Hines and not using Hines week-to-week. Right now, my best bet is 'every other week'. So, that scientific study means he'll be great next week (on everyone's bench).
 -- Another week, another Michael Pittman (6-59-0/8) is seemingly all Wentz looks for game tape. Mild FF results here, but Pittman was sniffing two TDs but fell short. Pittman looks so good right now. No worries. WR1-1.5 threat in PPR every week.
 -- Myles Gaskin (2-3-0) just died... Gaskin barely played and there is no report of an injury, etc. This was already a very shaky situation given how bad the Dolphins are on offense…but now he may be in a doghouse. Oh, and he's one of the worst RB talents in the NFL.
CAR-DAL
 -- D.J. Moore (8-113-2/12) threw down numbers here, but it's weird…Dallas just took over this game and let up off the gas in the 4th-quarter, while Carolina was in perpetual 'hurry up' they snuck a couple of late TDs in…both to Moore. It was not a dominant performance – it was just, he's good and the main guy Sam Darnold looks for. It works for FF scoring. It doesn't look exciting to me, but it is working…and that's all that matters.
 -- Chuba Hubbard (13-57-0, 2-14-0/2) was over his head, as I speculated he would be. However, the Cowboys started to run away with the game and the Panthers stopped running. Oddly, when they moved away from Hubbard in the 'hurry up', it was up-from-the-practice-squad Rodney Smith (5-48-0/5) getting extra time/touches. Royce Freeman (3-12-0) was a ghost.
 -- I wish someone would have told me that Dalton Schultz (6-58-1/8) is the new Travis by gawd Kelce. I mean…when did this happen? I thought the Week 3 game with his 2 TDs was a nice one-time-ish event. But he's like the top target for the Cowboys all the sudden…like a purposed weapon with a cool setup for specific plays and everything.
He's either gone off waivers or it's a feeding frenzy off waivers for him this week. We'll discuss how hot he is in the Five Players section below. But this is no longer 'cute'…it's legit.
NYG-NO
 -- I go and run my mouth about Kadarius Toney (6-78-0/9) being a joke option this week (on the video Q&A), while talking about Collin Johnson (0-0-0/0) being better…and I'm not sure if Collin even played in this game. Don't remember seeing him from the live watch of multiple games at once.
How Johnson went from revelation/star of last week to a nobody this week for NYG, I have no idea…but it happened. Toney looked OK but I wasn't overwhelmed. He's nimble, but he's going to run the wrong routes and drop passes while he occasionally makes a play…my general scouting take on him. Super athletically talented…super head case. Eventually the head case part will win the day/career, I bet.
 -- I go and run my mouth about how terrible Daniel Jones (28-40 for 402 yards, 2 TDs/1 INT, 4-27-0) is for the past two years, but he's actually playing not-terrible now. It's not luck, like when Jameis Winston (17-23 for 226 yards, 1 TD/0 INT) has occasional good games. Jones is playing not-terrible football. He's not a franchise QB or leads a title threat team, but he's now plausible versus a joke. Good for him.
 -- Marquez Callaway (2-74-0/2) is playing terrific football…it's a shame he is playing in one of the worst, if not THEE worst passing game in the NFL…I guess better than Davis Mills Houston situation , and that's about it.
KC-PHI
 -- We're moving closer and closer…or are already at…Kenneth Gainwell (3-31-1, 6-58-0/8) moving into a 50-50 touch split with the terrible Miles Sanders (7-13-0, 3-34-0/3)…or even Gainwell as a kinda touch count lead, especially in the passing game.
If you could own only one of them, for FF PPR, you want Gainwell.
 -- With 4/5ths of the O-Line out, including crucial LT Lane Johnson as a late scratch, Jalen Hurts (32-48 for 387 yards, 2 TDs/0 INT, 8-47-0) put the offense on his back and played like a star considering the surroundings.
No more questioning of Hurts or worrying about 'bad matchups' – he's a top 7-8 QB in almost every situation weekly…and the KC-DST not being able to take advantage of the Philly O-Line issues – this was a serious indictment on how far the KC defense has fallen.
 -- Thank you to Nick Sirianni, and his staff, for choosing to try and stop Travis Kelce (4-23-0/6) and letting Tyreek Hill (11-186-3/12) go free. On behalf of FF nation, Tyreek is one of the three most owned players on all FFM teams, so we all thank you.
HOU-BUF
 -- To those who asked why we were ranking Dawson Knox (5-37-2/8) so highly this week…this game result was your answer. To those who got him off waivers last week and started him because of those high rankings…you're welcome.
Will it keep up? I think he's got TE1 chops now – he's playing more snap counts than ever, and his targets are higher than ever. It's always good to have the good TE with the great passing QB. And it's starting to pay off for Knox for FF finally.
 -- Another ace performance for the Buffalo-DST…two shutouts in their first 4 games. We got issues Week 5 (KC) and 7 (BYE) to deal with. That's why we encouraged many to hold ARI to get through that blip…then you're good until Week 14 (TB) with Buffalo.
 -- As to why we were worried about Cole Beasley (2-16-0/2) a bit going into Sunday…one good thing Houston has is slot corner Desmond King (9 tackles, 1 TFL), and I figured Josh Allen would be smart enough to avoid him because he has a ton of other situations to exploit…and he did.
ARI-LAR
 -- Darrell Henderson (14-89-0, 5-27-0/6) comes back less than 100% and dominates the snaps/touches in the backfield? Message received, Sony Michel (3-11-0) is essentially dead…waiting for a DH injury again. Michel is no different than holding Mattison-Dillon-Tony Jones, etc. Just waiting for the starter to go down.
The 'McVay hates Henderson' narrative died with this message sent/game plan. Good for DH…bad for SM.
 -- No team gets to the 1-yard line more than Arizona. Chase Edmonds (12-120-0, 4-19-0/5) is the leader of getting halted at the 1-yard line or close to it. Playing nice football otherwise, but then gives the TDs over to lucky TD-vulture James Conner (18-50-2, 2-16-0/2). All you can do is plan for or stick by Edmonds as a solid PPR RB2.
 -- Anyone think my love for the Arizona-DST is misguided now? They made Matt Stafford (26-41 for 280 yards, 2 TDs/1 INT) look foolish often, and they smartly shutdown Cooper Kupp (5-64-0/13) even after losing Byron Murphy (3 tackles, 1 INT) in-game.
You're gonna see Kupp's name in a bit…under the 'buy low' section…
SEA-SF
 -- This was the first time where I watched Trey Lance (7-41-0, 9-18 for 157 yards, 2 TDs/0 INT) and I saw the 'it' factor. We'll discuss this during the week, and Lance is going to struggle on and off, but he's got Fantasy QB1 written all over him…because he can run. He's likely to follow a Josh Allen path to success over the next 3 years…if he really does have the 'it'. I need to see more of his work to be sure.
The 'it' here is his ability to move at his size. He doesn't have to be a great passer in the pocket (and he isn't) if he is going to extend plays/time with his feet and then just play some streetball passing with a very live arm. Very encouraged by what I saw in this half of play.
 -- I sold some shares of Deebo Samuel (8-156-2/12) last week and then he goes and blows up. I'm only mad at that because I could've sold higher this week. I'm not trying to dump Deebo at all costs, but I'm using my excess/depth to try to trade up – like last week using Deebo+ to get into Tyreek, Kupp, Diggs, Mike Williams.
Now, with this week, Deebo will be a hot player of the week and will be sitting as a top 5 PPR scorer YTD…that can get you into deals like Deebo + ____ (TE) for Kelce/Waller and ____ (thing) or maybe into a strong RB1…or a moon shot into Davante Adams, or straight up for Cooper Kupp if you're into it. I think Deebo carries a ton of value this week – I'm willing to explore a sell off/taking profits if I can improve my team, not just shuffling names. I'm not dumping Deebo, I'm trying to book a huge profit off him if it's there. I don't love Jimmy G. at QB with Deebo, and I am unsure what effect Lance will have.
 -- Alex Collins (10-44-1, 2-34-0/2) was not just getting touches in mop up duty…he was working with Chris Carson (13-30-0, 1-1-0/1) some.
Carson always has Pete Carroll's heart, but Collins is working his butt off on every touch and is earning more snap count time. And with Carson's propensity for getting hurt, Collins isn't a bad handcuff. A better cuff name to own than Sony Michel, probably, for example.
BAL-DEN
 -- The word from John Harbaugh was 'Ty'Son Williams was not inactive due to anything he did wrong, just wanted to get Le'Veon Bell some deserved work'. Such total horse crap.
Bell rewarded that decision with 2.8 yards per carry…doing his usual (the past 2 yrs) running like a turtle with a piano strapped to his back moving through molasses going uphill. What did John Harbaugh see?
I dunno what he sees…he isn't seeing what I see. I see Latavius Murray (18-59-1) looking ancient and Devonta Freeman looks worse than Murray…and Bell looks worse than Freeman, but somehow this is the trio Harbaugh is running with. All the while, Ty'Son is the only one of them with any talent in the year of Our Lord 2021. It's beyond inexplicable.
I'm still holding onto Ty'Son where I can. Not to the death, but just if I can…because I still (am delusional enough to) think that Harbaugh will wake up. Ty'Son is so talented…this makes no sense.
 -- Denver's passing game is going into a shell of conservatism…not good for Courtland Sutton (3-47-0/8), among others. The Computer did not like the indicators on Denver for handicapping or FF after three weeks…and it came true this week. It is reasonable to start to FF-worry about everyone involved.
 -- Javonte Williams (7-48-0, 3-11-0/3) had another week where he is clearly better, more explosive than Melvin Gordon (9-56-0, 2-11-0/4) but the unimaginative, old-school failures of offense coaching the Broncos are not likely to do anything about it anytime soon.
PIT-GB
 -- TD passes in each game for Ben Roethlisberger (26-40 for 232 yards, 1 TD/1 INT), in order from Week One: 1-1-1-1.
Whether it's O-Line or a pec injury or age or some of all of it or something else we don't know of – the data says the Steelers passing game is bottom five or so, and Ben is falling, and it hurts everyone but Diontae Johnson (9-92-1/13) and Najee Harris (15-62-1, 6-29-0/7).
Pat Freiermuth (1-11-0/1) is going to be a sporadic TD guy and nothing else, and Chase Claypool (DNP) is in trouble as well, when he returns.
 -- No takeover by A.J. Dillon (15-81-0, 1-16-0/1) here. Aaron Jones (15-48-0, 3-51-0/4) wasn't 100% and the Pack got up 3 scores and were never worried about the Steelers as the game pressed on. Just a good time to run strong, run clock behind Dillon.
 -- In his 4 games this season, Aaron Rodgers (20-36 for 248 yards, 2 TDs/0 INT, 3-2-1) has a high passing yardage game of 261 yards. Rodgers has thrown for less than 300 yards in a game in nine of his last 11 regular season games.
TB-NE
 -- Jakobi Meyers (8-70-0/12) is averaging 8.5 catches for 82.0 yards on 13.0 targets per game since James White was taken away as Mac Jones's BFF target.
Meyers is averaging 6.8 catches per game on the season. He is #7 in the NFL (pre-MNF) in receptions among WRs so far…and #6 in total targets among WRs. And is the only WR on the key top 10 rankings without a TD scored this season.
Meyers was also 2-of-2 passing for 45 yards here. He's now 4-of-4 passing the past two years…with three 1st-downs.
 -- Richard Sherman's debut week with TB…he started, played 98% of the snaps, and led the team in tackles in this game with 7 solo tackles. How could this be done? Why…he never participated in any training camp nor has he practiced a full week with the team (gasp)!?!
 -- Tom Brady's (22-43 for 269 yards, 0 TDs/0 INTs) magical return from whence he came, and he's going to put up 40-50+ points because he's TOM BRADY…he gave us 51% Comp. Pct. with no TD passes. He now has 1 TD pass in his last 2 games. As he plays tougher defenses…his radical output isn't as radical.
The good news is, he doesn't face a tough defense again Wees 14-17: BUF-NO-CAR-NYJ.
  ===== FIVE PLAYERS…  =====
*** FIVE WAIVER PLAYERS TO TRUST***
*Looking at players owned less than 50% on average in leagues across the whole FF-landscape. Your league, obviously, may be different/deeper.
**Adding a school grade to show my interest level (A-F)…and I don't mean that a D-F grade is 'bad'/just showing how pressing/important to me.
***FAAB % mentioned at any time below is based on a 17-20 man roster league. And it's hard to predict the right bid % because every league, situation, and lineup needs are so different. So, doing the best I can to 'project' (i.e. 'guess') what they will be based on early chatter.
1) RB Damien Williams, CHI (Grade B+) *Again, note…not a grade on talent…just how important/urgent/great the waiver move is in context.
The obvious one of the week… *This is assuming David Montgomery is done for months or the entire season with his Week 4 injury.
Don't get too excited – Williams is 'OK'/fine and will run behind a bad offensive line with a struggling QB, who will take plenty of the rushing for himself. This is a little better with Andy Dalton, but not much. I'd claim him more to look to then trade him before he plays – people will have fond memories of his KC days, but that was short-lived and not as great as people think…and this is a bad O-Line/team/offense. But he will get touches.
2) TE Dalton Schultz, DAL (Grade B-)
I thought Week 3 was more fluke than a sign…but, apparently, I was wrong. He is splitting snaps some with Blake Jarwin, but Schultz has emerged as the main TE…and a nice weapon all of a sudden. Three of 4 games this season with exactly 6 catches in the game.
5.0 rec. off 5.8 targets per game, 3 TDs in the past two games. There is risk the TDs are more 'hot'/not typical, but you can't deny three 6 catch games in 4 weeks…in PPR…especially if your current 'name' Fantasy TE is barely hitting 3-4 catches per week. He's emerged as a legit TE1 now.
3) TE Dawson Knox, BUF (Grade B-/C+)
8 TDs in his last 13 games (incl. playoffs). 5 TDs in his last 6 games (incl. playoffs). But the stat I like is his rising snap counts and rising targets over his past 3-5-10 games trends. The starting TE, playing 70%+ snap per game, working with an elite QB is usually a good thing.
4) QB Trey Lance, SF (Grade C+) *If you are dying with you current #1 QB…or needing a much better #2 QB upside, and you really want to have two high-end QBs anymore these COVID/injury days.
I'm not sure Jimmy G. will get this job back once Lance has it, I don't think Shanahan will want to give it back. If you desperately need a real #1 QB…then this a 'B' or 'B+' move here. If this is your #2 QB, you don't have to sell your soul for it. There is risk here that Lance can run around nicely but is an early-in-his-career turnover machine that stunts the offense.
Lance will be a lesser Jalen Hurts for FF output right now…and that's still QB1-like, especially in 4pts per pass TD leagues.
5) RB Kenneth Gainwell, PHI (Grade D+)
I think we're inching a lot closer to a Kenneth Gainwell full split that is realized…it may already be here. Next stop, Gainwell as a not-starter but always more touches than Sanders per game, especially in the passing game. Get in ahead in PPR in typical sized FF leagues.
6) WR Curtis Samuel, WSH (Grade D)
Good relationship with Taylor Heinicke from their past, and now in the current. Samuel is a key part of the Washington passing game…and Washington is suddenly always in shootouts or way down chasing. But this passing game isn't smooth, so Samuel will be hard-pressed to hit higher highs for FF production within it.
8) WR Darnell Mooney, CHI (Grade D)
Looks like Justin Fields top target. We'll see when Dalton returns – but Mooney is starting to look like a star, but in a terrible offense…but still possibly the top guy soon.
9) WR Kalif Raymond, CHI (Grade D)
Emerging as the best WR on a really bad WR ensemble, but he's their guy.
10) RB Samaje Perine, CIN (Grade D-)
IF Joe Mixon is out for Week 5, which he likely is – it will be a very capable, underrated, slimmed down Perine leading the way with Chris Evans sprinkled in. Probably a one-week usage only before Mixon is back…if Mixon even misses a game. If we knew for sure Mixon would be out, we'd rate Perine higher here…and is more important for current Mixon owners to bridge any gap.
-----------------------------------------------
***FIVE WAIVER PLAYERS TO DISTRUST***
1) WR Rashod Bateman, BAL
There's gonna be a lot of talk of him when he is activated from IR. He'll be every FF analyst's clever 'early in' guy, but there are so many issues with this…
a) He's a rookie.
b) He was hurt most of preseason and into the regular season…he has had little time with Lamar Jackson.
c) Bateman is more a short game, meticulous QB throwing to him in tight windows in the interior type of WR…and that's not Lamar's game. Not sure if this is a great fit. Even if it is…it will take time to build the connection for FF hopes.
2) WR Kadarius Toney, NYG
I just think he's a mental case, and when Sterling Shepard comes back Toney takes a big step back in the pecking order. When Slayton comes back, it's more snap count issues. I'm not a fan, and the time is limited…but he's got draft stock so people think he's going to take over – he's going to the bench soon enough to be a #4-5 WR and return man.
3) TE Mo Alie-Cox, IND
Two TDs this past week, but more desperation throws than any emerging connection between he and Wentz. Plenty of better options at TE to pick up.
4) RB Jeremy McNichols, TEN
Missing all their WRs, and down to the Jets…the Titans were in a hurry up a lot and that puts McNichols on the field a lot. This past week's heavy catch count was a game script blip more than any new reality.
5) WR Van Jefferson, LAR
Very talented but it is not his time yet. Not as long as Robert Woods and DeSean Jackson are healthy. If one of them falls down and opens up the path for Jefferson, then Jefferson has some WR3/Flex appeal more than part of the cluster watching Cooper Kupp get every other target.
------------------------------
***FIVE BUY LOW PLAYERS***
*NOT 'Buy at any price'…it's Buy LOW. Try to find a deal. If none to be had, walk away. It's also NOT…go immediately ask the owner 'What do you want for ____', don't telegraph your desires.*
1) WR Cooper Kupp, LAR (trying to buy as a falling WR1 type of price bargain, like he's a soon-to-be #10-20 WR, not a type 5 name)
Last week, I was using Deebo as part of the assets to buy into Kupp…now it might be Deebo for Kupp straight up. You do want Cooper Kupp. When the dust settles, Davante-Tyreek-Kupp, I believe, will be in the top for FF scoring among PPR WRs…with Justin Jefferson and Mike Williams in that race.
Some guys are random hot performers. Some guys are the QBs #1 look/crutch but there are a lot of good things around the QB to use…then there's Kupp…where Stafford literally looks first to every other throw, and mostly it can't be stopped. The Arizona defense is great…and they put a minor lid on Kupp, but Kupp was close to another 1-2 TD day regardless.
This is not buy at all costs…this is – it was a down week for Kupp, be smart, be slick, don't barrel in to 'what do you want for Kupp?' blurting out. Maneuver your way into discussions for what was the owners MVP Weeks 1-3. It likely takes a 2-for-2 to trick the current owner out of him, but if you got the WR names to be part of, you could pull it off.
2) RB Joe Mixon, CIN (trying to buy as an RB1.5-2.0 type of price bargain…if you like him/have RB needs)
If you're 3-4 wins into the season and can afford to buy someone else's problem, for an RB who might be out Week 5 and maybe Week 6…if he's on an FF-team gasping to hold on to the season…you could try and steal Mixon this week as a dinged-up RB1.5-2.0 type valuation (Mixon hasn't been FF-great since Week 1) with concerns of whether he'll play this week or not, or be down for two weeks. All the worry items could make the current, desperate (if) owner do something rash because they need to stay alive with a win this week…and Mixon out would kill them for that Week 5 must-win week.
3) WR Michael Pittman, IND (PPR mainly…trying to buy as a WR2-2.5 type of price bargain)
I just love the patterns I see here – Pittman is 'that guy' for Wentz, and it's not debatable and not changing when T.Y. Hilton returns (TYH is nearly done…or possibly done). Use the down week for Pittman (no TDs, but was sniffing 2 of them), the boring team/his name he seems to be in Fantasy circles, and the Hilton-returning concerns the media will float as a return gets closer to be able to try and buy Pittman as a 'who cares' WR2.5 – an acquisition that you don't have to have as a starter…just you adding way undervalued assets for the stretch ahead. Pittman has some WR1-1.5 hopes this season in PPR…because he is 'that guy' and he is super talented.
4) WR Tee Higgins, CIN (trying to buy as a WR2 type of price bargain)
Tee Higgins is 'that guy' for Joe Burrow, just Tee's been gone for a few weeks so it gets forgotten…and, you may know, Ja'Marr Chase is the greatest WR in the history of football (per the adoring media). Tee walks back in as the #1 WR…and Burrow is starting to click back to closer-to-normal (for him). A good cover to buy him like Pittman…not-as-sexy a name, another WR on the team the media likes better, out of sight/outta mind the last few weeks. He might go as a WR2.5 value mixed into a deal with a panicky owner whose season is on the brink.
5) TE Tyler Higbee, LAR (trying to buy as a TE2/#10-18 type of TE price bargain)
There are people who have Kelce-Waller (and Schultz or Knox for the moment) and are not thinking about their TE situation, and then there's everyone else picking through TE trash trying to find the Knox-Schultz type answers.
Higbee is not lighting the world on fire with stats, but I would note three things…
a) He looks a lot better with Stafford than I thought. I hated him this preseason, and now I look stupid. But better than stupid is admitting it and then trying to get onboard. I'd argue he may be Stafford's #2 look after Kupp.
b) His lower output games this season, Weeks 2 and 4 – he faced two of the best-against-the-TE defenses (IND, ARI).
c) Higbee is in a Dalton Schultz type usage in the offense…TE screens and a safe option otherwise. If the Rams are going to be a top 10 passing game, then Higbee can be a top 5-8 FF TE, perhaps.
Higbee is probably a current FF-team's #2 TE or is their #1 that the owner thinks is killing them. I don't suggest Higbee is going Kelce-Waller, he won't be. But if you want as stable a shot at a #5-8 Fantasy TE who will trade for a price like he's is a TE2, maybe even dropped by teams who stumbled into Schultz-Knox the past week or so. This is a BUY VERY LOW…not bum rush in and expecting the next Kelce.
This is 'be a vulture' and circle around and see if he's dropped then see if he is a #2 TE that can go mixed into a deal for cheap.
-------------------------
***FIVE SELL HIGH PLAYERS***
*NOT 'Sell at any price'…it's sell HIGH/sell good. Try to find someone in love with your player or values thrown into a multiplayer deal. If no one respects the player/buys right…then walk away.*
1) RB Latavius Murray, BAL
The new lead RB for the Ravens – run, don't walk away from this. Everyone's RBs are killing them, so they'll seek any RB relief they can find. If someone is the lead back for a moment…that's a premium…it may be true for forever. People think Murray is now the new Gus Edwards.
Latavius Murray is one-step less terrible than Le'Veon Bell or Devonta Freeman. The Ravens should lose every game for the rest of the season for this utterly ridiculous team management by John Harbaugh. Murray can't be the answer. I don't know who is the answer, but it's not Murray. Sell him like he is to the unsuspecting public. He scored a TD last game and was named the lead back…that means he is a strong RB2 to sell. Sell it now before Ty'Son or some other outside comes to claim the job.
2) RB Miles Sanders, PHI
You'd think he has no value, but I got several emails from people wondering if they should accept the offer of ____ (great producing WR) to get Miles Sanders? I don't think everyone realizes how much Miles Sanders sucks…or how bad his O-Line is…I guess, people still listen to the media who chirp 'the Eagles need to get him going'.
The Eagles management is turning against Sanders. Get out while you can. Somehow people think he's a 'buy low' because 'their RBs are killing them (perpetually)' and they'll seek any relief/pacifier they can find to soothe the mental pain of their RBs are killing them.
3) WR Kadarius Toney, NYG
Another media favorite…a rookie 1st-round pick, so he must be magical…why, he might be the next Tyreek Hill! You don't know if he won't! Big name, hot name, I'm a seller in all formats. You might get a shocking return for him in Dynasty right now.
He's a head case who is the 4th-5th best WR on his team when everyone is healthy.
4) RB Chase Edmonds, ARI
Under the theme of 'my RBs are killing me', the 'smart' analysts have been circling around Edmonds as their sleeper RB the last few weeks…because he always getting close to TDs (and then James Conner comes in to mop up/benefit) and has good touches and catch counts.
Well, that's true…but it's likely going to stay true. Edmonds is not a goal line back.
Edmonds is a good split-role RB and great pass catcher. He's a strong RB2 in PPR, but not a TD maker or 100+ yard rusher. He's rarely terrible, but rarely great. Many analysts are pushing him the past 2 weeks, which I get…he's talented (but not supremely talented).
I'm not trying to rid myself of him, but if I can use Edmonds + ____ small item to get into a legit back-end RB1, like D'Andre Swift (on a down week like this week) or if Austin Ekeler has a down week or someone is panicking on Nick Chubb. I'm open to it. Edmonds wishes he was Swift, if you look at their last two seasons. Similar pass catching, but Swift is scoring TDs and Edmonds isn't. Get the TD version of this guy if you can. Not easy, don't sell your soul…but see how much soul it might take to upgrade here in PPR.
5) RB James Conner, ARI
Just like everyone thinks Edmonds' TD luck will kick in…they should then believe Conner's luck will run out (but they don't). 
I think Conner will likely score 10+ TDs this season, but it's going to be 12 carries for 40 yards per game and the occasional TD. Almost useless for FF, with little upside, but not a total zero. With his back-to-back two TD games – it's the perfect time to leverage his RB scoring/ranking right now and cash out/into something higher…better.
If you have both Edmonds and Conner, sell them as a package deal.
------------------------------
***FIVE DEEP SLEEPER WAIVER PICKUPS***
*Total flyer/lowly owned or not-owned players
1) TE Maxx Williams, ARI
I keep thinking that the Cardinals don't throw to the TE, they haven't for the prior two years of the Air Raid, so it can't be happening now…except Williams keeps seeing nice targeting and is catching everything thrown his way. He's becoming a slower, thicker Dalton Schultz…really being used as an option because so much attention on all the receivers…a reliable throw for the high-end QB.
2) TE Dan Arnold, JAX
Joined the team midweek in trade and was instantly a factor...excellent to see. On a team lacking weapons, perhaps Arnold is about to shock everyone with his targeting levels? The Jags have a great O-Line, so Arnold can be a receiving threat who isn't stuck in needing to block all the time.
3) RB Khalil Herbert, CHI
The one who will pressure Damien Williams for touches, and possibly try to take him over, over time. He will be a 70/30, the 30, touch split with Williams…but someone who: (a) needs touches to get up to speed, and (b) is more gifted than Williams, just less experienced.
Herbert could be a mild revelation in a few weeks, if you can wait for it. And IF Tarik Cohen isn't returning soon.
4) RB Chris Evans, CIN
Will see touches behind Samaje Perine if Joe Mixon is out for a few weeks (and that's a big IF). He's the Perine handcuff and could put up some numbers with Mixon out for the totally RB desperate in super-deep leagues where any touches are desired.
5) WR Jamal Agnew, JAX
If we see him get named as a starting WR with D.J. Chark gone, then we'll talk further. This is Jacksonville's Tyreek Hill…who is not as talented as Tyreek, not even close, but is a guy who can take jet sweeps, return kicks (or missed FGs), and take bubble screens and is off to the races. Could be a sweet weapon for a team in need of them. But we have to see if he even gets acknowledged as a possible starter/#3 WR.
Let's say he's maybe a (very) poor man's Urban Meyer's Curtis Samuel from Ohio State type of hope…maybe?
6) RB Gio Bernard, TB
A depth for BYE weeks PPR back, who should be back to action Week 5 or Week 6...if you need depth/options.
---------------------------------
 -- FIVE…IT'S OK TO QUIT THEM PLAYERS (for REDRAFT) --
1) RB Royce Freeman, CAR
Well, that was fun… Chuba Hubbard was nothing and Carolina got smacked, and then Rodney Smith saw more time as the game fell apart. Unsurprisingly, Carolina got their head's handed to them…a bunch of late scores made it look close.
You want to go Hubbard-Smith, Matt Rhule? Enjoy. We now definitely know Royce Freeman has no place with Rhule, so dump that speculative stock.
2) RB Le'Veon Bell, BAL
You have to be kidding me. I mean, seriously…what are NFL coaches seeing? This guy has sucked for 2+ years. Don't waste your time…even if he is given the job tomorrow, he'll still suck at it.
3) RB J.J. Taylor, NE
Not a factor Sunday night and had a key fumble. You don't want anything to do with the Patriots backfield…and Taylor has hope in the future, but it isn't going to be close enough time coming to bother with in redraft.
4) TE Cole Kmet, CHI
One catch in each of his last 3 games. He's not working as an alternative to your 'my TEs are killing me' issue. He was a reasonable gamble-look after Week 1, I guess, but he's just not that good…and the results have been terrible.
5) QB Baker Mayfield, CLE
This passing game is totally dreadful, and it's even worse when Odell Beckham is back. Mayfield is not a great QB2 to be sitting on. You're better off with Heinicke, Darnold, etc.
--------------------------------
***STREAMING DSTs OFF WAIVER(?) OPTIONS***--
1) Cowboys-DST
A solid but not special two-week stretch coming up…
Week 5 hosting NYG
Week 6 at NE
Then a Week 7 bye, Week 8 at MIN is bad, but then…
Week 9 = DEN
Week 10 = ATL
No good Week 11-12 with KC, LV, but then…
Weeks 13-16: NO, WSH, NYG, WSH
This defense is getting better every week, and once they get Demarcus Lawrence back, it could be a top 10 NFL defense…with a top 10 offense supporting them properly.
2) Packers-DST
I liked this a lot better before Jaire Alexander went down Week 4…not sure his status for Week 5+, but he's a big factor in how excited to get here. I see the Packers-DST on-the-come with Alexander/Stokes as the starting CBs now, among other indicators. The schedule for the next three weeks is promising too…
Week 5 = @Cincy without Mixon(?)
Week 6 = @CHI
Week 7 = WSH
After Week 7, they are dead until Week 14 (v. CHI).
3) Chargers-DST
I would have LAC #1 here because of their talent and coaching, but Dallas has the better next two weeks of schedule. LAC is going to kick in Week 8 and on, but LAC could be OK Weeks 5-6 with CLE-BAL, but it's not optimal with their good O-Lines.
It's a spotty schedule, but mostly favorable Week 8 on. You likely have time on this but if you're playing way ahead without a ton of options out there…
4) Jets-DST
I love the energy of this defense. Week 5 v. ATL in Europe is a good matchup for them.
Then a BYE Week 6.
Then Weeks 7-16 has a lot of options within it: NE-CIN-IND-BUF-MIA-HOU-PHI-NO-MIA-JAX. Just one really bad matchup.
Now, I'm not sure if their offense can hold up enough to support the defense being great…but this defense is a top 10 unit in the NFL, not to be trifled with. It's the offensive failures putting pressure on the defense that's the issue.
5) Raiders-DST
They're an OK defense. Been solid enough with good energy. Will get smacked by LAC and people will be way thrown off their scent.
Week 5: CHI – this you can use as a one week streamer.
Week 6: at DEN – possible use if nothing else more interesting available.
Week 7 = v. PHI (if the Philly O-Line still banged up)
Week 8 = BYE
Week 9 = @ NYG
6) Eagles-DST
Week 5 = @CAR
Works for those who need a one-week streamer. Not great, but it is something for Week 5
-------------------
 -- Sleeper/lesser-name IDPs whose box scores or live watch caught my attention --
1) LB Quincy Williams, NYJ
Love-love-love him!! 12 tackles, 2 TFLs, 1 sack, 1 PD in Week 4. Brought down Derrick Henry on his own a few times, like it was nothing. Because he's that kinda guy. Go see our NFL Draft scouting report for a refresher.
Instead of Urban Meyer playing grab ass at his own bar-restaurant, he maybe shoulda watched some tape of his football team's players before getting rid of the best ones.
2) SAF Jalen Thompson, ARI
8.3 tackles per game the past three weeks, and he looks really good on tape for this emerging great Arizona defense. I did not think he'd be this good, but I was wrong.
3) LB Harold Landry, TEN
5 tackles, 3 TFLs Week 4. 2.5 sacks and 7 QB hits so far this season. If sacks and TFLs pay in your IDP, here's an emerging star pass rusher. He was always good/flying below the radar, but he may be trying to get paid this offseason with some big numbers this year.
4) LB Pete Werner, NO
Didn't play Weeks 1-2. Started but played 50% of the snaps Week 3, with only 2 tackles. Week 4 started and got 10 tackles, 1 TFL. A rookie LB they seem to adore. I've not been a huge fan, but I am open to being wrong if I see reason. The data is perking up, that's for sure,
5) LB Derrick Barnes, DET
Playing more and more with the Jamie Collins ditch. Not been productive yet, but his time might be coming. He's starting but only playing 30-50% of the snaps the last 2 weeks.
6) DT Sebastian Joseph-Day, LAR
6.7 tackles, 0.67 sacks, 1.33 QB hits the past three games. He looks great in this defense on tape. His numbers, for a DT specific, are wonderful.
7) SAF Caden Sterns, DEN
I thought he would be the top SAF prospect for the 201 NFL Draft when I studied him in 2019 but then he fell way off in 2020 and fell in his draft stock. Well, he's tearing it up for Denver…in training camp, the preseason, and Week 4.
In Week 4, he played just 7 snaps…and had 3 tackles and 2 sacks and a PD. Week 3, he has a 46-yard INT return. He's going to be hard to keep out of the lineup, but Fangio doesn't seem in any rush to push him more, yet. But if he does…
MY BIGGEST PREDICTION OF THE WEEK: Urban Meyer will step down as Jaguars head coach by the end of the week, if not by Tuesday morning (it would be today, but they don't want anything negative conflicting with MNF). There's more video coming and then there will be an avalanche of people from the past – he's done.
Outro…
My favorite (just the first 25 seconds) of video for 2021…when I'm happy, watching this makes me happier. And seeing these Week 4 results makes me happy, so I like to watch this to celebrate and give a visual to what's going on in my heart watching the results tally this past Sunday: https://youtu.be/B2oYI-hBiIE