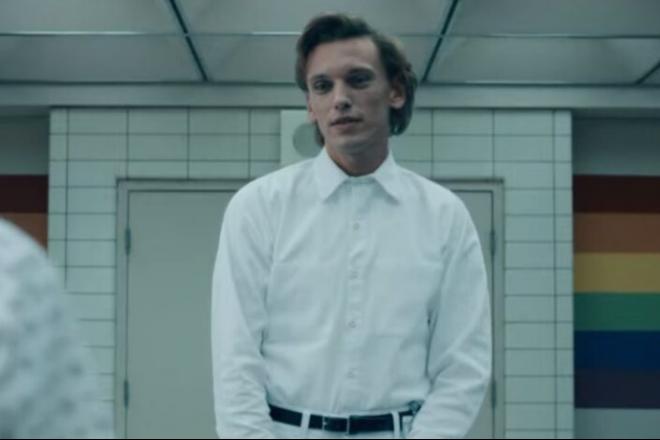 R.C. Fischer
Total Football Advisor
09 June 2022
‍
2022 Dynasty Offseason: Four Things Report for 6/9/2022
*Traveling a bit these next two weeks, so a more abbreviated Four Things for 6/8 and 6/15…then back to normal.
-Thing #1: NY Giants Semi-Surprise Rookie Starter…
There are actually two rookies that are starting to make waves for NYG to be their team's starters…a combination of them being good players and a lack of talent to choose from on the depth chart at their positions…
Rookie TE out of San Diego State Daniel Bellinger is really making a push to be an opening day starter. He's battling Ricky Seals-Jones and Jordan Akins for the top spot. It was assumed RSJ would be the starter, and he might be Week 1…but Bellinger may play more snaps as a non-starter (ceremonially) and then eventually just be 'the starter' a few weeks in.
Bellinger is like a Dalton Schultz-ish type TE…good build, athletic enough. A solid NFL starter…only Bellinger has Daniel Jones, not Dak Prescott to work with. But in 2023…could be a different story of his QB.
I am not suggesting Bellinger is a hot FF play for 2022…it's so hard for a rookie TE to have a real impact, but I am reporting – he's got a real shot to start according to my sources…that he's been the best-looking TE consistently early on (and it's not a great field to have to beat out).
Rookie SAF Dane Belton out of Iowa is a scrappy safety who is starting to get runs with the 1st-team at strong safety. I'm told that Belton is putting up a helluva fight to be the guy Week 1.
When you see the typical OTA hype reports on Bellinger and/or Belton from NYG camp…I'm inclined to believe it in this case (not just rookie-love bluster).
-Thing #2: The Last Piece of the DST Puzzle…for LAC…
The Chargers have had an amazing offseason of bolstering their defense. Traded Khalil Mack. Signed J.C. Jackson…that alone is 'winning' the offseason, but a little more under the radar they also signed two upgrades at DT (which should help slow that massive leak against the run game) and they added Troy Reeder to help with depth/run stopping at ILB plus Kyle Van Noy is a nice veteran get/depth. They also made a savvy move signing Bryce Callahan for CB depth…an NFL starter talent as a #4 CB. This defensive starting lineup is very good, and suddenly very deep.
Their Achilles heel last year was run stopping. They were terrible. Bad DTs, really bad interior linebacker play. But Drue Tranquill is back healthy. Kenneth Murray can maybe get his career back on track. The aforementioned Reeder will help. But still, interior linebacker is the one question mark/soft spot.
Well, there exists a solution…a nice starting ILB available as a free agent, and if LAC gets to him, and if this ILB is healed up from his 2021 injury – then LAC may plug up the final hole in their defensive dam.
Head coach Brandon Staley was a lieutenant of Vic Fangio for that killer Bears defense a few years ago, and eventually went to go be the D-C for LAR in 2020 and led them to the #1 ranked defense that season. Staley learned defense from a top guy (Fangio) and has shown the ability to lead a top group on defense. So, it's no shock that most of these offseason moves have come from former Vic Fangio things (Callahan, Mack). And former Rams things (DT Joseph-Day, Reeder). Most coaches grab guys they've worked with before…or that someone they trust has worked with before and can vouch for them.
Arguably, the best free agent available on the market still…is the former Denver/Fangio starting ILB of the last two seasons – Alexander (A.J.) Johnson. He tore his pec mid-Oct. 2021 and is healing up from that…and hasn't been signed in free agency yet. He has not signed yet not because he's a bad player…I think it's because he has to clear the pec injury.
If you're targeting LAC as an FF DST for 2022, and beyond…watch/cheer for A.J. Johnson to sign here, eventually. If he does, it may be the thing that takes LAC over the top in FF 2022.
-Thing #3: The D'Ernest Johnson Domino?
You probably saw that Cleveland signed D'Ernest Johnson to his one-year, restricted free agent deal this past week. The Browns have a full backfield of talent…and the highest actual average cost per season RB group in the NFL. If the Browns were any more poorly run…
With the D'Ernest signing, there has been speculation that the Browns might trade Kareem Hunt. Why that makes sense is – Hunt has one year remaining on his current deal…and expensive $6.3M deal, for a #2 RB. Actually, Hunt will cost the most of any RB on their roster in 2022…and he's the 8th highest paid RB in the league (as it sits now) for 2022. And he's the backup/co-(lesser) RB.
The thing is…he has no guaranteed money due. Hunt could be cut for a $0 hit…or traded with no impact.
But they LOVE Hunt, right? I'm sure they do…but why pay D'Ernest $2.4M for a year, an expensive #3 RB PLUS keep Hunt…and Chubb? Because they can, that's why! The Browns are way under the CAP for 2022. So, the Browns could be stupid enough to do such a thing. Bill Belichick is rolling over in his grave at the thought.
BUT…
What would the Browns do if Deshaun Watson gets suspended for the full 2022 season? Might they toss the chips in on the 2022 season in July/August? If so, why pay a #2 RB $6M+…why not save the money? The owner will need it as he burns for years on the Deshaun deal, the worst deal in the history of the game.
As soon as the first ACL tear hits an established RB…the Hunt 'trade watch' will be on. If you think he could be traded, you would (today) consider Hunt a great #2 RB for FF, the Chubb handcuff…AND the possible #1 RB for… ___ team in a few weeks/months.
D'Ernest would then move up to the #2 RB position, but he won't get the same opportunity Hunt did…D'E will just be a limited touch handcuff waiting for a Chubb injury.
Hunt has good value, the way they use him, as a #2 RB…but in an instant, he could be an RB1 for ____. An interesting acquisition gamble for FF 2022.
-The non-football Thing #4: Stranger Things
A very quick non-football thing this week due to my summer travel schedule…
I just finished the recently released Stranger Things half-season, in their final season. And I gotta tell you, that was one of the best (half) seasons of television that I've consumed. And the midseason finale, one of the single best episodes or 'things' I've ever had the privilege of watching. I don't know what awards they get for a TV Show that's like a movie and runs on Netflix, but the writers and cinematographers of that show, this season in particular, deserve all the awards they give…just skip the ceremony and send them all the statues in the mail…now.
I want to backtrack on my journey into 'finding' Stranger Things, because this is written for those who have had no interest in watching it.
I did not start watching it until the 3rd-season was coming out. I ignored the first two seasons. Originally, I thought it looked stupid. When it became a phenomenon, highly watched/lauded it didn't faze me…people watch 'The Equalizer' with Queen Latifa, so there's no accounting for consumer tastes. Plus, I pretty much hate the Sci-Fi genre. Didn't get into Game of Thrones. Don't like Star Wars (me or Freddie Mercury). I'm tired of all the Superhero movies, etc. initially, Stranger Things looked like the worst of all the genres that aren't my thing. I like Breaking Bad, Better Call Saul…Stranger Things didn't seem to fit in my preferred wheelhouse.
And there's no way my wife would like Stranger Things either. She doesn't love Sci-Fi, but definitely can't do anything with over-the-top 'horror'. She was out, I was out.
My son, who has a good eye for shows, said he was pleasantly surprised by Stranger Things and strongly recommended we watch it…even though we were two seasons in the hole vs. the rest of the planet. We decided to give it one episode to see…and I was hooked from the word 'go'…so was my wife. We don't agree on 97% of entertainment choices, but we were both on the same page here – and we just both said the same thing after watching the midseason finale of this final season…that it was about as good a storytelling and visuals as we'd ever seen. My son said the same thing when he watched it the day prior.
If you have not watched Stranger Things because it doesn't look like your kinda thing…I get it. I was there too. But this has been so good…every season, every episode and the story continuity…I want to recommend it to you because the show deserves it.
Yes, it's a stretch on some of the Sci-Fi…but I've enjoyed this Sci-Fi escape from reality with Stranger Things, and they really do a good job making all the storylines and 'reaches' fit/make some sense, especially tying the big picture together this final season.
I think you'll enjoy it if you have not partaken so far.
If you have watched Stranger Things prior and are waiting for the right time to start watching the new half-season dropped a week+ ago – just know, you're in for a treat beyond what you could've hoped. The first episode (of the 7 dropped) was, honestly, a bit flat for me…but it was just setting up the new thrill ride to come, intro-ing the new characters with the old characters. Don't think they lost their touch if episode one seems shaky…that episode will make more sense as you progress through the next episodes and the keep getting better as they go…and that mid-season finale was *chef's kiss*. 
‍